The Tigers discussed a long-term contract with J.D. Martinez last offseason before settling on a shorter multi-year pact.  Martinez's two-year, $18.5MM deal allowed the two sides to avoid arbitration, settling the outfielder's salaries for both his second and third years of arbitration eligibility.  With Martinez now just over a year removed from free agency in the 2017-18 offseason, Tigers GM Al Avila will surely re-engage Martinez's agents at RMG Baseball about an extension that will keep the slugger in the Motor City for years to come.
Martinez missed just under seven weeks due to a fracture in his right elbow, a somewhat fluky injury that interrupted an otherwise outstanding season.  He entered Wednesday's action hitting .317/.384/.556 (all of which would be career highs) with 21 homers over 469 plate appearances, plus his 151 wRC+ ranks among the top ten hitters in the sport in that metric of total batting productivity.  He is also on pace for a career-best walk rate, as well as his lowest strikeout rate in four years.  Since joining the Tigers as an unheralded minor league signing during Spring Training 2014, Martinez has done nothing but rake, delivering a .907 OPS over 1606 PA in a Detroit uniform.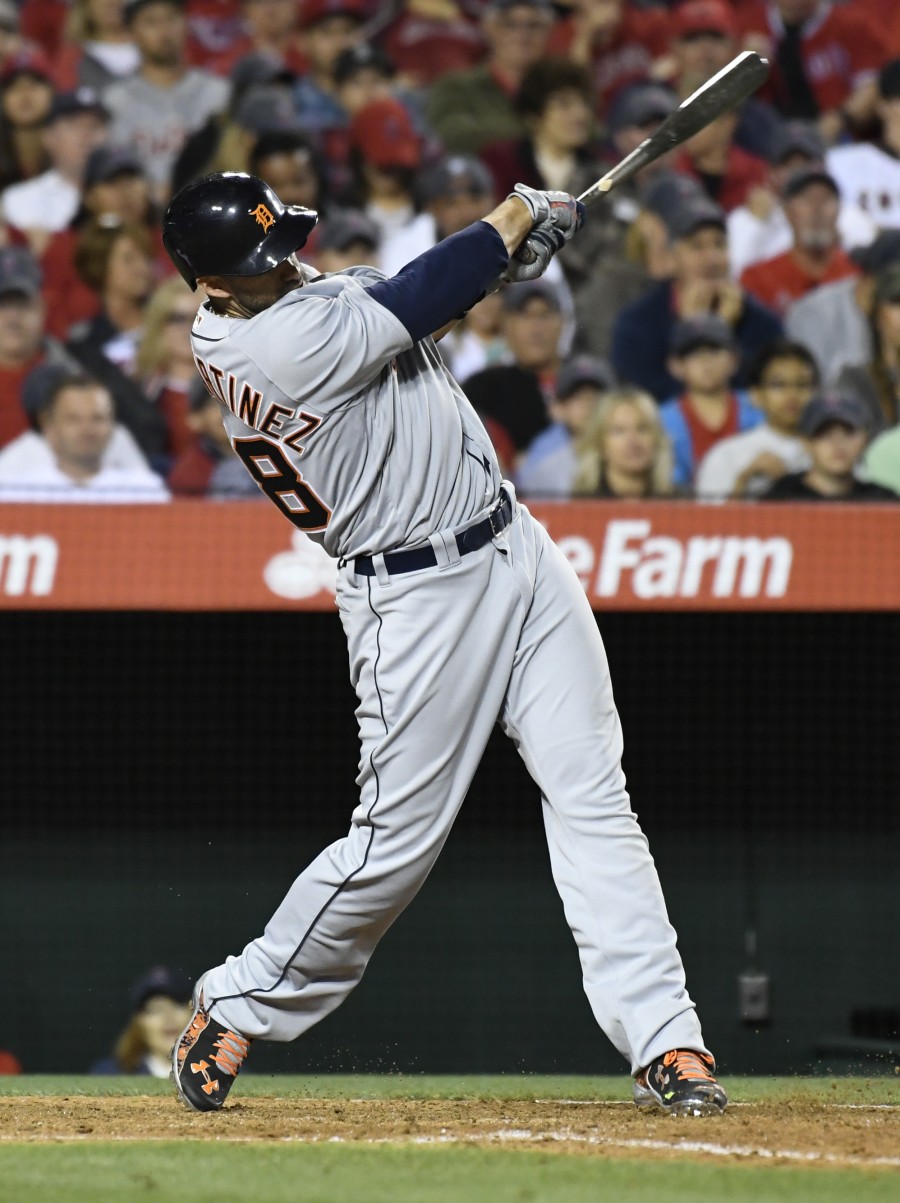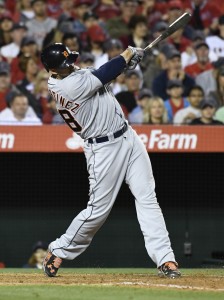 Martinez expressed an interest in being "a Tiger for life" last winter, though his asking price has surely gone up in the wake of his third straight huge season.  He has extra leverage in the form of financial security (over $21.5MM in career earnings by the end of next season) and the fact that he'd be in line for a monster contract in the 2017-18 free agent market.  If he duplicates his 2014-16 numbers, JDM will have the most earning potential of any hitter in that year's free agent class.  Carlos Gonzalez has a longer track record but he is two years older than Martinez and hasn't been as impressive of late; the Royals trio of Lorenzo Cain, Eric Hosmer and Mike Moustakas can't be considered locks for huge money based on their problems in 2016; Justin Upton has also struggled this season and may not choose to opt out of his own contract with the Tigers next winter.
Upton's situation looms as a major factor in the talks between Martinez and the Tigers.  Upton has only recently started to hit after a dreadful first half, so he'd need a big rebound year in 2017 to consider opting out.  If he chooses to remain in his contract, the Tigers will owe Upton $88.5MM through the 2021 season.  That is a sizeable chunk of payroll that, based on this year's numbers, Detroit would surely prefer to allocate towards keeping Martinez in the fold.
The Tigers won't get much salary relief this winter, as club options for Francisco Rodriguez and Cameron Maybin will probably be exercised.  More money will be freed up after 2017 when Rodriguez, Maybin, Mike Pelfrey, Mark Lowe, Anibal Sanchez (whose $18MM club option isn't likely to be picked up) and, potentially, Upton all come off the books.  Detroit also has a $10MM club option on Ian Kinsler for 2018 that looks like a clear pickup given how the veteran second baseman has performed, and Kinsler and Victor Martinez are both slated to be free agents after 2018, which frees up more future payroll space.
Then again, since owner Mike Ilitch has shown no inclination to curtail his spending, the usual standards of payroll reasoning may not apply to the Tigers.  While the club doesn't extend every key player (e.g. Max Scherzer — though they tried), the current unlikelihood of Upton opting out might not have much impact on the Tigers' desire to lock up Martinez.  In fact, the reverse logic could apply — with Upton not producing, Martinez may be deemed more necessary than ever to solidify the lineup.  The Tigers have been just as willing to dole out big contracts under Avila as they were under Dave Dombrowski, and Ilitch hasn't shown any hesitation in spending big on free agents or extending his own stars (namely Miguel Cabrera and Justin Verlander).
Many pundits felt the Tigers overpaid on those two extensions, and while JDM hasn't achieved the franchise icon status of Cabrera or Verlander, there's no question the team can go beyond market value to lock up a cornerstone player.  An overpay could be required to keep Martinez from testing free agency, given his aforementioned headline status in the 2017-18 class.
Martinez just turned 29 a few weeks ago, and since he's already signed through 2017, his next deal would begin in his age-30 season.  Looking at MLBTR's Extension Tracker for outfielders between five and six years of service time, a Martinez extension would comfortably surpass every deal on that list save for Matt Kemp's extension with the Dodgers.  (That contract isn't really a comparable since Kemp signed heading into his age-27 season.)
Martinez's agents would likely be looking for at least a six-year commitment in any extension.  Upton's six-year, $132.75MM deal or the seven-year, $161MM contract Chris Davis got from the Orioles last winter could be comps in terms of average annual value for a JDM extension, so something in the range of $22.125MM to 23MM per season.  Davis also signed his deal prior to his age-30 season, and he's doubly comparable to Martinez in the sense that both were under-the-radar minor leaguers who surprisingly broke out as top-tier hitters.
Davis might've had some added value beyond just his bat, as he has posted strong defensive metrics as a first baseman over the last three years.  Martinez's right field glove is a much larger question mark — he has a dreadful -18.9 UZR/150 and minus-20 Defensive Runs Saved this year, a far cry from his above-average metrics in 2015.  His career-long defensive stats imply that last season may have been the outlier, so between his glove and his subpar baserunning, JDM may be headed for a designated hitter role sooner rather than later.  The Tigers could try to make do with his right field defense for two more years and then substitute one Martinez for another in the DH role once V-Mart's contract is up.  Cabrera is still holding his own in terms of first base defense, though since Detroit will eventually want (or need) to increase his DH at-bats, perhaps Martinez could be tested as a first baseman down the road so he and Cabrera could split time between the two positions.
With opt-out clauses becoming more frequent around baseball, it's possible that Martinez could also seek this type of flexibility.  Rather than a six-year extension, he could take a contract of only five years (or maybe even four years but with a high AAV) that includes an opt-out after two seasons.  That would give Martinez the option of hitting free agency after the 2019 campaign as he heads into his age-32 season, and potentially finding a larger deal that would secure him guaranteed money even deeper into his 30's.
An extension of six years/$138MM (at least) for Martinez would have seemed inconceivable when he was unceremoniously released by the Astros three years ago.  The Tigers obviously thought Martinez had potential, though even they must be surprised by the three years of superstar-level hitting they've received, at a discount price.  The time for bargains is over, however, as the Tigers have to decide if they're willing to commit a hefty sum towards someone who is increasingly becoming a bat-only player, even though that bat is one of the game's best.
Photo courtesy of Richard Mackson/USA Today Sports Images