7:30pm: Martinez will receive $6.75MM this year and $11.75MM for the following campaign, Anthony Fenech of the Detroit Free Press tweets.
7:07pm: The Tigers have reportedly bought out the remaining arbitration eligibility of outfielder J.D. Martinez. The RMG Baseball client is said to have a deal in place for two years and $18.5MM.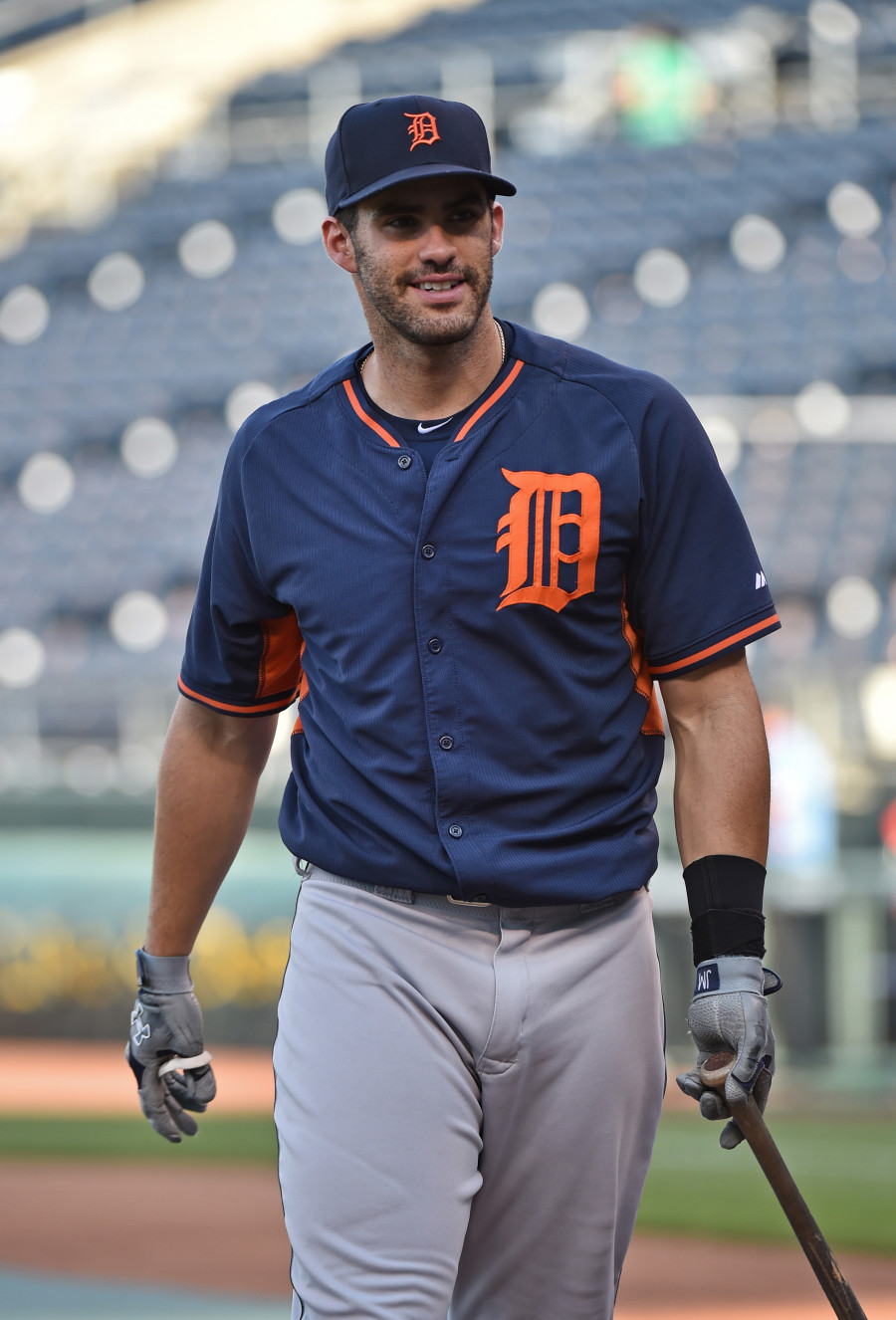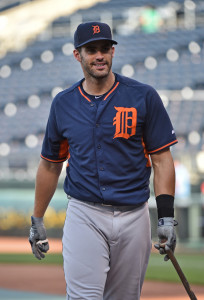 Martinez, 28, has long been said to be discussing a long-term pact with Detroit, but it appears that the sides have settled on a deal to avoid an arbitration hearing this year and lock in a salary for 2017 as well. As MLBTR's Matt Swartz explained earlier this winter, Martinez had an interesting arbitration case. He projected at $7.8MM and filed at $8MM, with the team countering at $6MM.
Obviously, the two-year arrangement won't buy up any free agent years. But it will get the breakout star a guaranteed contract for both of the next two seasons. And the Tigers could well stand to save some money. Martinez was projected at a $4.8MM raise from his 2015 salary, and anything approaching his numbers from last season would have set him up for yet more in his final year of arb eligibility.
It remains to be seen whether this contract will set the stage for future talks — or, instead, represent a compromise agreement that lines Martinez up for the open market. We've seen several recent examples of arb-only extensions for prominent players, in large part as a mechanism to help resolve the initial year's arbitration disagreement. Lorenzo Cain and the Royals did the same back in January.
In several other instances, new deals were never reached. Players such as Todd Frazier (Reds), Ian Desmond and Jordan Zimmermann (Nationals) were either traded or allowed to reach free agency. While further negotiations are hardly out of the question in Martinez's case, the salary agreement does remove one major motivator for further talks.
Martinez looks to be a bargain at that rate — as would be expected given the way the arb system works. He's been nothing short of outstanding since coming to the Tigers as a minor league free agent before the 2014 campaign. Martinez owns a composite .296/.350/.543 slash and has hit 61 home runs over 1,137 plate appearances for Detroit. It's fair to note, too, that Martinez received positive marks in right field last year from both UZR and DRS.
Robert Murray of Baseball Essential first noted "unconfirmed rumblings" of a two-year, $18.5MM deal on Twitter. Chris Cotillo of SB Nation confirmed the deal, years, and dollars (Twitter links). 
Photo courtesy of USA Today Sports Images.