The second season of Kendrys Morales' two-year, $17MM deal with the Royals looked to be a flop as late into the season as mid-June. An 0-for-4 showing on June 10 dropped his OPS below the .600 mark (.592), and his overall batting line sat at .200/.265/.327 at that point. Fast-forward three-plus months, though, and Morales just belted his 29th homer of the season and has hit well enough that Rustin Dodd of the Kansas City Star saw fit to raise the question of whether the Royals should tender their designated hitter a qualifying offer this winter. I'll delve into that in a bit, but first and foremost, the last three months of Morales' season can't simply be glossed over.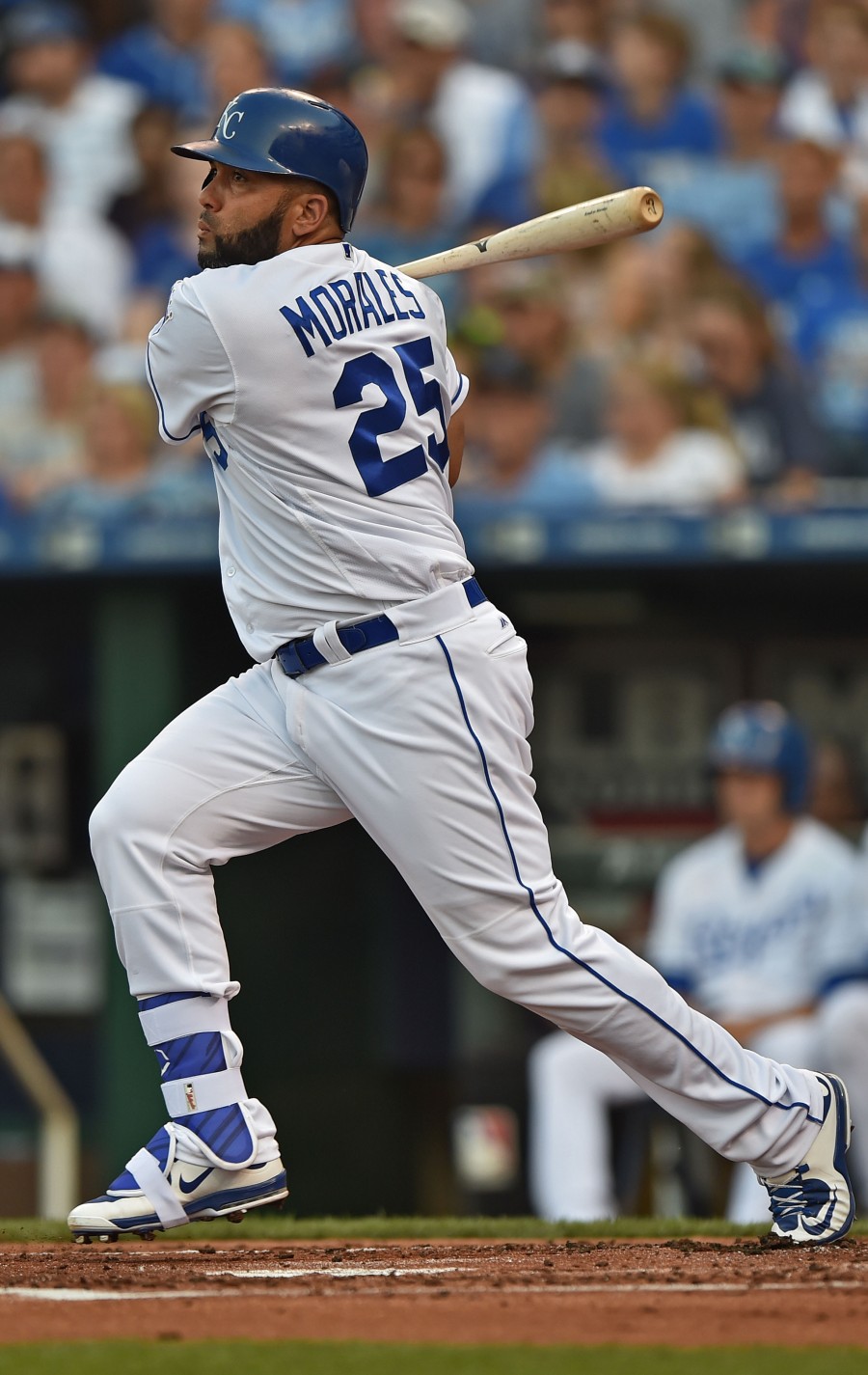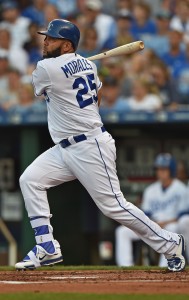 Morales went 1-for-3 with a homer on June 11, which represented a rare bright spot in a bleak season for him to that point. However, that fairly innocuous performance kicked off an eight-game hitting streak during which the switch-hitter was on fire, and Morales never really looked back. In 85 games (81 starts) between the onset of that minor hitting streak (and before tonight's action), Morales batted an exceptional .303/.370/.563 with 22 homers and 13 doubles. He's walked at a 9.1 percent clip and struck out at a 19 percent clip.
That Herculean stretch of games has boosted Morales' season batting line to a plenty respectable .262/.329/.473. Those numbers grade out at about 10% above league average, with the lower OBP offsetting the pop, but they're a far cry from his terrific debut in Kansas City when he slashed .290/.362/.485 in 639 plate appearances with the Royals last year. A strict designated hitter — which Morales is, despite the fairly stunning decision to play him in the corner outfield a bit during interleague play — with an above-average but not quite outstanding bat, however, isn't necessarily a commodity for which teams will pay a premium price.
Morales' value this winter, then, will in many ways hinge on whether teams are willing to simply write off the first two months of the 2016 season as an anomaly, instead choosing to focus in on the tremendous production that Morales provided throughout the 2015 season and for the bulk of the 2016 campaign. And if the 2016 season were the only time in recent history Morales looked lost at the dish, perhaps they'd be willing to do just that. However, it's hard to imagine that clubs won't be wary of a bat-only player that has now gone through prolonged stretches of not just below-average production but disastrously poor offensive output.
Morales, as many recall, received a qualifying offer from the Mariners on the heels of a solid 2013 season. That Seattle even tendered a QO to Morales was a surprise, but the fact that Morales and agent Scott Boras elected to decline the offer was even more shocking. Morales languished in free agency all offseason, unable to find a team willing to part with a top draft pick in exchange for his services. Ultimately, he waited until after the June draft to sign a one-year deal with the Twins that afforded him the pro-rated portion of a $12MM salary (about $7.5MM through the end of that season). Morales did virtually nothing to bolster his stock that year, batting just .218/.274/.338 with eight homers in what was unequivocally the worst season of his Major League career.
While Morales' camp can argue that the lack of a Spring Training to get up to speed derailed any chances of having a productive year, those three and a half months, paired with the two-plus months for which he provided virtually no value to the Royals in 2016, total about a full season's worth of considerably below-replacement-level production for Morales in the past few calendar years. He's balanced them out with some excellent production as well, but the lack of consistency for a player whose lone job is to consistently provide offensive value serves as a red flag — especially in an age where many teams utilize the DH spot as a revolving door to play matchups and to keep various hitters fresh.
What's clear is that Morales' mutual option is all but certain to be torn up. Such options are virtually never exercised by both parties — either the player performs well enough to leave no doubt that he can top the option's value in free agency, or he performs poor enough that the team doesn't want him back at said price — and Morales' shouldn't be an exception. He's performed well enough to reasonably expect that he can surpass $11MM in free agency, but has he performed at a high enough level for the Royals to risk tendering a one-year offer in the vicinity of $16.8MM? I lean toward no.
Last winter alone, we saw teams show extreme reluctance to part with draft picks to sign Ian Desmond, Dexter Fowler, Howie Kendrick and Yovani Gallardo. Meanwhile, bat-only players like Pedro Alvarez and Mike Napoli landed one-year deals worth $5.75MM and $7MM, respectively. Certainly, Morales has had a better season than Desmond, Alvarez and Napoli did in 2015, but reluctance to surrender a draft pick for players that can provide definitive defensive value and come with the offensive upside of Desmond, Kendrick and Fowler was surprising to see. Furthermore, Morales has been through this process once before and undoubtedly considers free agency when burdened by draft pick compensation to be a negative experience. Extending a QO to a player with his past experiences when it roughly amounts to the same financial guarantee he just received on a two-year deal seems like a recipe for a quick acceptance.
It seems reasonable to believe that the Royals will forgo a qualifying offer for Morales, who is all too familiar with what the QO does to a DH with an above-average but not elite bat. Assuming, then, that he's unencumbered by draft-pick compensation, another two-year contract for Morales is a reasonable expectation — and probably one at a higher annual rate than his current agreement. Morales' new representatives at Wasserman (he switched agencies last October) could very well see fit to push for a third year. Billy Butler, after all, got three years coming off a worse season than the one Morales is wrapping up.
Morales, though, is much older than Butler was when he signed his deal. He also hasn't demonstrated the consistency nor the elite levels of offense that Victor Martinez did leading up to his four-year deal. Beyond that, Morales will face a slew of competition in terms of first base/DH/corner outfield types. In addition to Edwin Encarnacion (the top name in this group), the free agent market includes Alvarez, Napoli, Brandon Moss, Adam Lind, Logan Morrison, Carlos Beltran and potentially even Jay Bruce (depending on the status of his own 2017 option).
Ultimately, the third year for Morales, who will turn 34 next June, doesn't seem likely but shouldn't be considered impossible. However, even a solid raise on a new two-year pact would be a remarkable feat for a designated hitter that had a sub-.600 OPS through his first 56 games of the season. Morales probably won't break the bank, but he's salvaged his 2016 season and his offseason earning power.
Photo courtesy of USA Today Sports Images.