The Braves announced on Tuesday morning that they're dropping the "interim" label from Brian Snitker's title and naming him their full-time manager. Additionally, the Braves announced that Ron Washington has been hired as the team's new third base coach, as Bo Porter will become a special assistant to general manager John Coppolella. Snitker receives a one-year deal for the 2017 season with a club option for the 2018 campaign as well.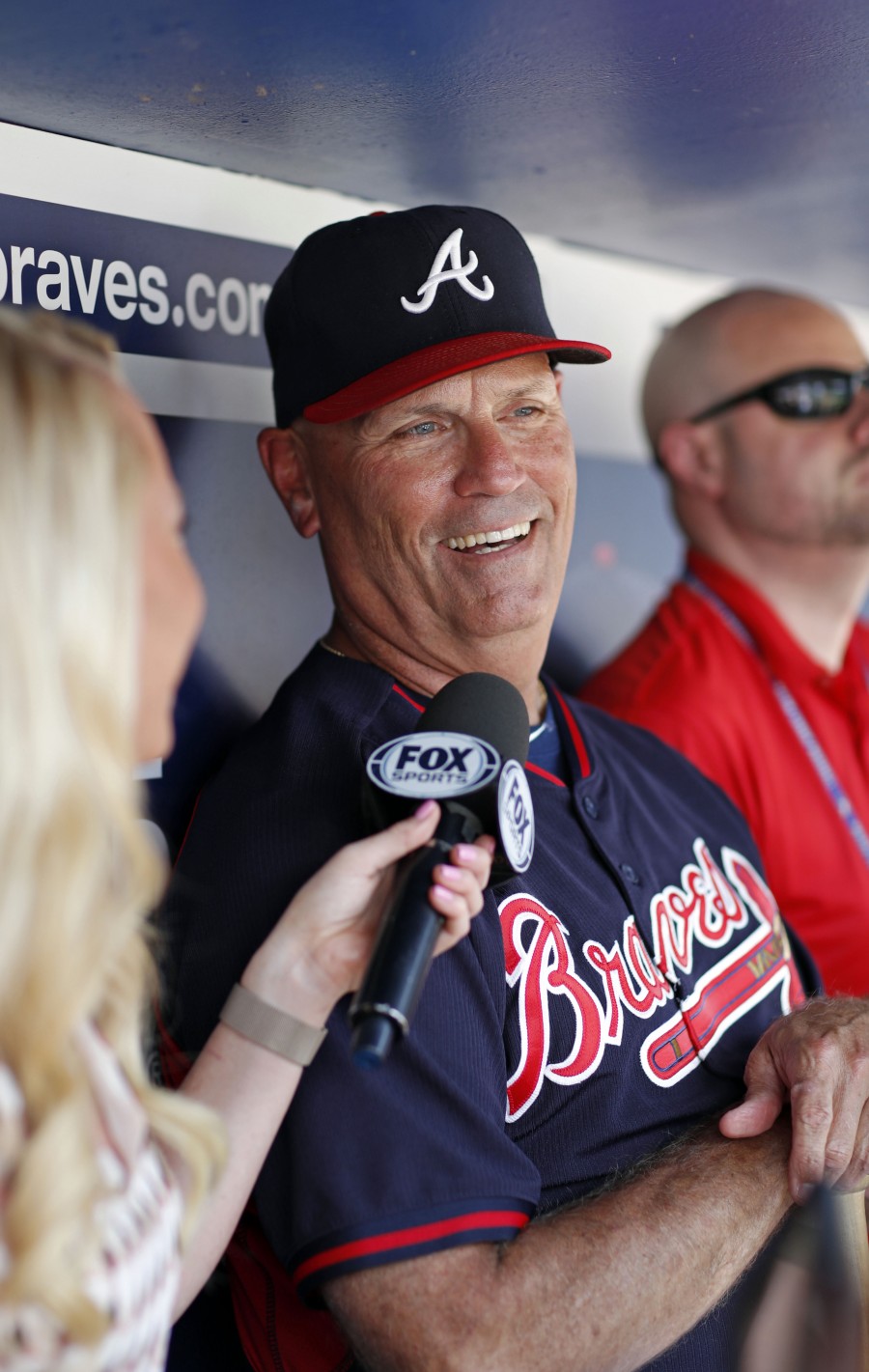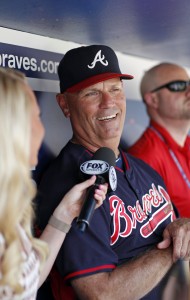 In addition to those moves, the Braves exercised their 2017 options on bench coach Terry Pendelton, first base coach Eddie Perez, hitting coach Kevin Seitzer and assistant hitting coach Jose Castro, adding that bullpen coach Marty Reed will return to the team in 2017 as well. Pitching coach Roger McDowell is the only 2016 coach that won't remain with the club, as was reported last week, and he'll be replaced internally by minor league pitching coordinator (and former Rays pitching coach) Chuck Hernandez.
"Brian earned this opportunity through his dedication to the Braves and to our players," said Coppolella of his new full-time manager, via press release. "We are excited for the energy and momentum he will bring into SunTrust Park next season."
The 60-year-old Snitker (61 next week) was named interim manager earlier this season after the Braves dismissed Fredi Gonzalez from the post that he had occupied since the 2011 campaign. The 2017 season, incredibly, will be the 41st year that Snitker has spent with the Atlanta organization, Atlanta notes in its release. He's spent 20 of those seasons as a manager at the minor league level, overseeing clubs in Triple-A, Double-A, Class-A Advanced, Class-A and Rookie ball.
Suffice it to say, while Snitker may not have been a household name at the time he was named interim skipper earlier this year — and may still not be a household name now — he's been a mainstay in the Braves organization and has earned the trust of Coppolella, president of baseball operations John Hart and vice chariman John Schuerholz over the life of his lengthy career with the team. Beyond his four decades of loyalty, the turnaround to which Snitker guided the rebuilding Braves in 2016 was indeed impressive. Inheriting a 9-28 club, Snitker saw the Braves finish at a much-improved 59-65 pace — including a 37-35 record in the season's second half. While some of that success, certainly, can be attributed to the arrival of players like Dansby Swanson and Matt Kemp, in addition to rebounds from veterans Nick Markakis, Jim Johnson and others, David O'Brien of the Atlanta Journal-Constitution and Mark Bowman of MLB.com have repeatedly reported on how well respected Snitker became in the clubhouse early on as they began to report over the past week that he had emerged as the favorite to land this position.
Snitker's primary competitors in the search were longtime Padres manager Bud Black and the man who will now serve as his third base coach: Washington. O'Brien and Bowman have been suggesting that Snitker was the likeliest candidate to come away with the job over the past week, however, and multiple reports yesterday indicated that Snitker was the favorite, with an announcement expected in the very near future. Washington will depart the Athletics organization, where he also served as third base coach, to join the Braves, and Coppolella expressed excitement over the addition of the former Rangers skipper to his coaching staff in the aforementioned press release:
"Ron's background and success as a Major League manager will be an asset to everyone on the club," said Coppolella. "His tireless work ethic, up-beat attitude and tremendously high baseball IQ will benefit our players and our staff."
Black, meanwhile, will have to wait a bit longer to find himself at the helm of another big league club, though his reputation, experience and industry-wide respect make it likely that he'll land such a post at some point in the future if he remains interested in pursuing such opportunities.
Photo courtesy of USA Today Sports Images.