MLBTR is publishing Offseason Outlooks for all 30 teams.  Click here for the other entries in this series.
After a season that was destroyed by injuries, the Angels will attempt to assemble a healthier, more competitive team for 2017.
Guaranteed Contracts
Arbitration Eligible Players (service time in parentheses; projections via MLB Trade Rumors)
Contract Options
Free Agents
You've heard the Angels' sob story by now. They suffered a rash of injuries early in 2016 that effectively ruined their season, forcing them to lean on questionable starters like Tim Lincecum in a desperate effort to find someone, anyone, who could take the ball every fifth day. They have Albert Pujols signed to a toxic contract. And they have a thin collection of prospects that, before the season, ESPN's Keith Law (Insider-only) described as "by far the worst system I've ever seen." Woe be the Angels, woe be Mike Trout, and woe be GM Billy Eppler, who took the job last October.
Or so it would appear. Without a doubt, the Angels have problems. But their situation is more complex than their 74-88 2016 season and terrible farm system make it seem. The worst might be over, and the team can take big steps this winter toward a much-needed reboot.
The Angels' poor 2016 performance was due in large part to a pitching staff that, by advanced metrics like xFIP and SIERA, ranked with the Reds as one of the league's worst. That staff should be much better next season. Garrett Richards, who pitched just 34 2/3 innings in 2016, appears to be healthy after opting for stem cell treatments rather than surgery to rehab his torn UCL. It's far from certain dodging Tommy John will work out for him, or that he'll return to his earlier form, but the news so far is promising. Tyler Skaggs, too, could pitch a full season after missing all of 2015 and most of 2016 due to arm trouble. The 2017 Angels already appear to have more healthy rotation talent than the 2016 team did, and that's before even making a move.
Then there are Jered Weaver and C.J. Wilson, who made a combined $40MM in 2016. Neither helped the team — Weaver spent the season on a futile quest to prevent opposing hitters from smashing 83-MPH fastballs to smithereens (although he deserves some credit for soaking up 178 innings despite his velocity troubles), and Wilson was hurt. They'll both be free agents, and their departures will give the Angels considerable payroll flexibility, as they'll only have about $125MM in payroll commitments for 2017 (including their arbitration-eligible players) compared to $165MM last season. In the recent past, they've limited payroll in an effort to stay beneath the luxury-tax threshold; it's not entirely clear where the threshold will be next year, but it is clear the Angels will be comfortably beneath it before they begin shopping.
This is, unfortunately, not a good offseason to go hunting for pitching help, which the Angels will still need even if we make the tenuous assumption that Richards and Skaggs will be fully healthy. Those two could join Matt Shoemaker and Ricky Nolasco in the Angels' 2017 rotation, but the team still needs a starter, or maybe two. The best starters the organization has who haven't yet been mentioned here are Andrew Heaney and Nick Tropeano, who are both likely to miss the 2017 season after having Tommy John surgery. And the team's farm system seems unlikely to produce much in the way of starting pitching help, or to give it much currency to acquire a starter on the trade market. The Angels do have lefty Nate Smith at Triple-A, and perhaps Brett Oberholtzer could be an option if he misses Super Two. Alex Meyer is another possibility. But the Angels don't have much in the way of depth.
That could mean they enter a free agent market headed by Rich Hill, Ivan Nova and Jeremy Hellickson. Alternately, as Jeff Fletcher of the Orange County Register recently suggested, they could use their available funds to take on a bad contract. They'll have to get creative to make trades, but there should be a variety of pitch available with salaries high enough to limit the prospect cost they'll take to acquire — someone like Jaime Garcia or Clay Buchholz, who both have 2017 team options, could make sense, or perhaps the Angels could pursue a young veteran like Tom Koehler or Drew Smyly.
The Angels' position players were productive in 2016, as any group of hitters led by Mike Trout will tend to be. Trout, Kole Calhoun and Andrelton Simmons give the Angels a formidable core, and the team also seems somewhat settled at third base (where they'll almost certainly exercise the option of the productive Yunel Escobar, although perhaps it's at least faintly possible they could move Escobar to second and try to acquire a third baseman instead) and 1B/DH (where they have C.J. Cron and Pujols' immovable contract).
That leaves catcher, second base and one outfield spot. Luckily for the Angels, the markets at those positions are more robust than the starting pitching market. Available catchers include Matt Wieters, Jason Castro and the injured Wilson Ramos. There's also the chance the Angels could again gamble on Geovany Soto, who missed most of 2016 due to various injuries but was productive when he played. Soto might be an especially good fit for the Angels in that he would likely only require a one-year deal, helping the Angels balance their desire to be competitive in 2017 with the likelihood that they won't contend until future seasons. Whoever the Angels end up with, he'll likely pair with Jett Bandy, who struggled to get on base but otherwise had a reasonably productive rookie season in 2016.
The second base market is headlined by Neil Walker and Chase Utley, with only Walker requiring what figures to be a significant long-term commitment. It's surely a long shot, but signing both Utley and either Sean Rodriguez or Steve Pearce would be an interesting outside-the-box move. Rodriguez and Pearce are both right-handed batters who hit well and could be good complements to the lefty-swinging Utley, while also potentially helping the Angels' outfield situation.
The top prize in the outfield will be Yoenis Cespedes, making the relatively safe assumption that he'll opt out of his deal with the Mets. The Angels weren't among the top contenders for Cespedes last offseason because of luxury-tax concerns, but that could be different this winter. Jose Bautista, Ian Desmond and Carlos Gomez are also available. A left-handed hitter like Michael Saunders, Josh Reddick, Brandon Moss, Colby Rasmus or Jon Jay, or a switch-hitter like Angel Pagan, could work, since the Angels currently have a righty-heavy lineup. (The list of current Angels righties also includes former top Mets prospect Jefry Marte, who hit well down the stretch last season and could get playing time in the outfield as needed.) Former Angels slugger Mark Trumbo will be available after a 47-homer season, but the Angels would do well to avoid him at the price they're likely to have to pay, since he's poor defensively and they don't have space at DH.
The bullpen's 3.77 ERA in 2016 was merely respectable, and its 4.45 xFIP and 4.15 SIERA indicate that Angels relievers were weaker than their ERAs suggested. Closer Huston Street figures to be healthy after a terrible 2016 season in which he posted a 6.45 ERA in 22 1/3 innings and missed time to oblique and knee problems. It remains to be seen whether he can return to form, given his poor 2016 performance and his velocity, which has declined since 2009 and now rests at around 88 MPH. Cam Bedrosian likewise ended the season on the DL due to a blood clot, but his future appears brighter than Street's — he had a brilliant 2016 season and figures to be healthy for Spring Training.
The 2017 bullpen should also feature some combination of Jose Alvarez, J.C. Ramirez and Mike Morin, all of whom soaked up innings at least somewhat effectively last season. And, depending on who remains on their 40-man roster once the offseason is through, the Angels will also have a variety of even lower-wattage options to sort through, like Blake Parker, Deolis Guerra, Kirby Yates, Meyer, and lefties Cody Ege, Ashur Tolliver and Greg Mahle.
Parker, Yates, Ege and Tolliver are all recent waiver claims, and the waiver claim has lately been the Angels' most-used tool to compensate for their lack of farm system depth. The team could continue to tread down that narrow avenue and others like the Rule 5 Draft, which is where they originally got Guerra. It might even work, at least to a degree — Parker, in particular, seems likely to be at least somewhat productive in the big leagues, based on his recent minor league numbers. Still, the Angels will probably want to grab at least one experienced reliever on a big-league deal this offseason, particularly given the uncertainty regarding Street. They might also want to re-sign Andrew Bailey, who pitched well in 12 appearances with the team.
The Angels have many holes. Even if they spend relatively heavily, they aren't likely to adequately fill them all, and it will be awhile before Eppler and his front office can produce enough homegrown talent for the team to start filling talent gaps with farm-raised players. For now, they'll have to spend money, and be creative where spending on free agents won't work. (The Angels do currently have the last protected pick in the 2017 draft, and therefore won't risk losing a farm-system-nourishing first-round pick if they pursue free agents who have been extended qualifying offers.)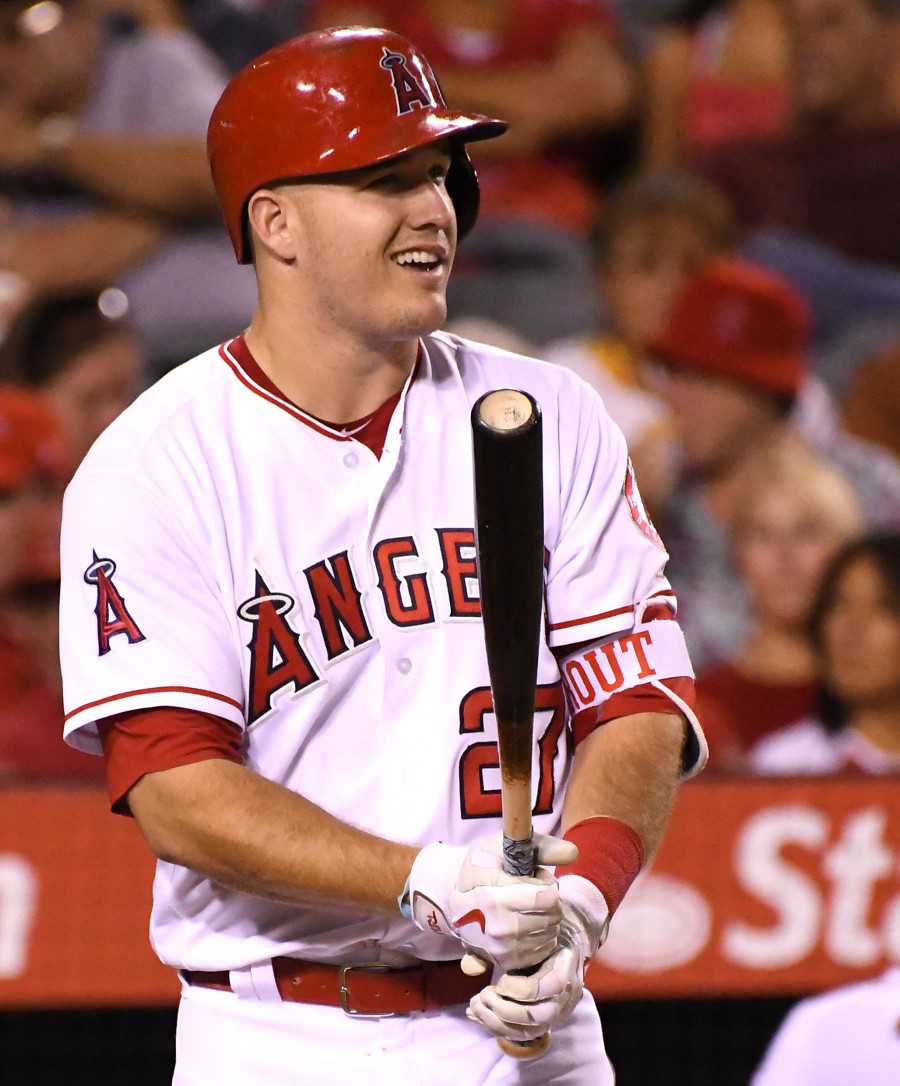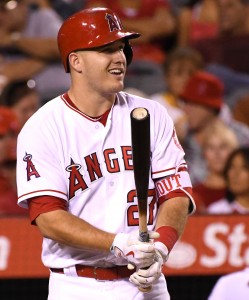 The good news is that they have Trout, a player so terrific that the Angels can be competitive if the rest of their players are even adequate. A player who routinely produces nine-win seasons can hide a lot of problems. The 2017 Angels aren't going to be perfect, but Trout alone gives them a solid chance at being decent, and some smart free-agent signings could make them even a bit better than that.
After the Angels' rash of injuries last year, there was plenty of outside discussion about the team potentially trading Trout. But the speculation went nowhere, and understandably so. It would be extremely difficult for the Angels to get fair value for Trout, for one thing. Also, he only recently turned 25, and he'll be under team control for four more seasons. That should be enough time for Eppler to improve the Angels' talent base. If the team's big-league core hasn't significantly improved in a couple years, the Angels can easily wait to trade Trout then, as long as he stays healthy.
In the meantime, the situation in Anaheim isn't as dire as last season made it look. The team's farm system is an ongoing problem, and it gives the organization a low floor — injuries ruined the Angels' 2016 season, and that could happen again next year or in 2018, because the organization currently doesn't have the depth to compensate for them. That's a serious concern, given that it isn't automatic that Richards will be ready to pitch and pitch well. But with Trout, Calhoun, Simmons, Richards, Shoemaker and Bedrosian aboard, there's plenty of talent. And with money to spend, it wouldn't be a surprise if Eppler were able to cobble together another contending team before too long.
Photo courtesy of USA Today Sports Images.