The Astros announced today that they've claimed outfielder Nori Aoki off waivers from the Mariners. As MLB.com's Greg Johns pointed out earlier today (on Twitter), there's been a public misconception that Aoki is eligible for free agency because his option didn't vest and because his previous contracts allowed him to hit free agency upon their completion. That doesn't appear to have been the case with the one-year deal he inked in Seattle last offseason, and he'll now be controllable by the Astros via arbitration for the 2017 season.
[Related: Updated Houston Astros depth chart]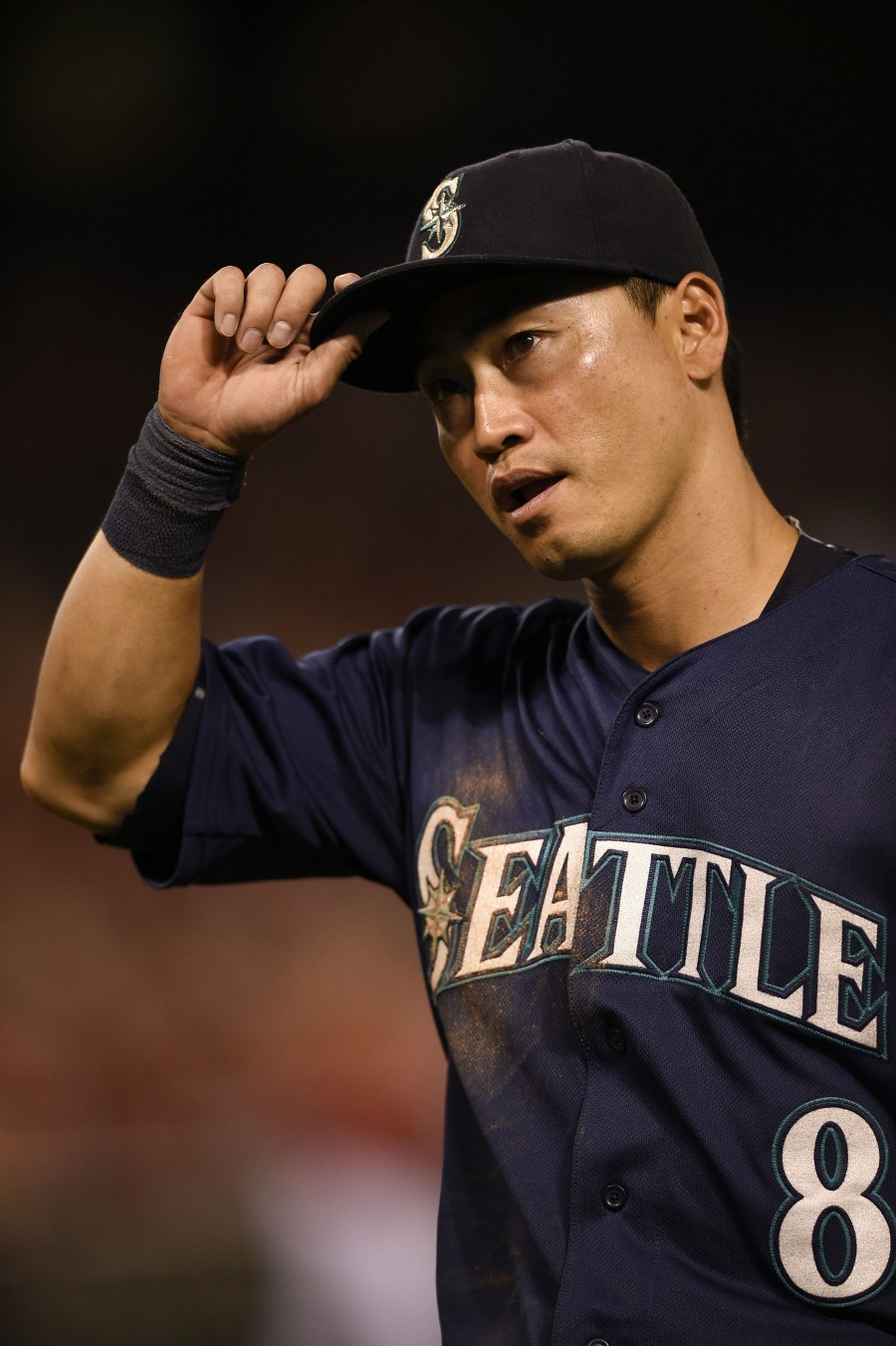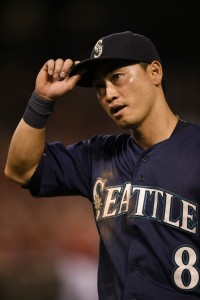 Aoki, 35 in January, will give Houston an option to take some at-bats in left field next season in the wake of Colby Rasmus' impending departure. He'll bring a contact-oriented approach to the Astros that represents something of a departure from the strikeout-prone bats with which Houston has been comfortable in recent years. Aoki hit .283/.349/.388 in 467 plate appearances and struck out at just a 9.6 percent clip with Seattle last year after signing a one-year deal in the offseason.
That contract guaranteed Aoki $5.5MM and came with a vesting option for the 2017 season, but Aoki fell 13 PAs shy of triggering that guaranteed 2017 payday. It would appear that the Mariners sought to outright Aoki, thereby allowing him to re-enter the free agent market, but he'll now head to Houston as an arbitration eligible player. Presumably, he's the front-runner for everyday at-bats in left field right now, where he'll bring a career .286/.353/.387 slash and minuscule eight percent strikeout rate to the table. That'll position the Astros to deploy an outfield with Aoki in left in budding star George Springer in right field. As it currently stands, defensive standout Jake Marisnick will get the bulk of the at-bats in center field, although the Astros have a number of versatile pieces that could allow them to pursue a variety of avenues this offseason.
Springer, for instance, could shift over to center field — especially now that Tal's Hill has been removed from Minute Maid Park — and allow the Astros to pursue a big-time corner outfield bat. Alternatively, Houston could give Alex Bregman and/or Yulieski Gurriel some time in left field with Aoki covering right field and Springer taking some turns in center, thus freeing up more room for a corner infield/designated hitter addition.
Photo courtesy of USA Today Sports Images.