NOV. 17: The Braves have now announced the signing of Colon to a one-year deal. "We are thrilled to add a veteran of Bartolo's caliber to our club," said GM John Coppolella in a press release announcing the move. "He will be valuable to us both on the field and in the clubhouse and it will be exciting to watch him chase baseball records during a historic season for the Braves franchise."
NOV. 11: The Braves set out to acquire at least two starting pitchers this offseason, and in a span of 24 hours they've added two of the most durable innings eaters on the market. After signing R.A. Dickey to a one-year deal on Thursday, they've now reportedly agreed to a one-year, $12.5MM deal that will pry free agent right-hander Bartolo Colon away from the Mets. Colon is represented by Wasserman.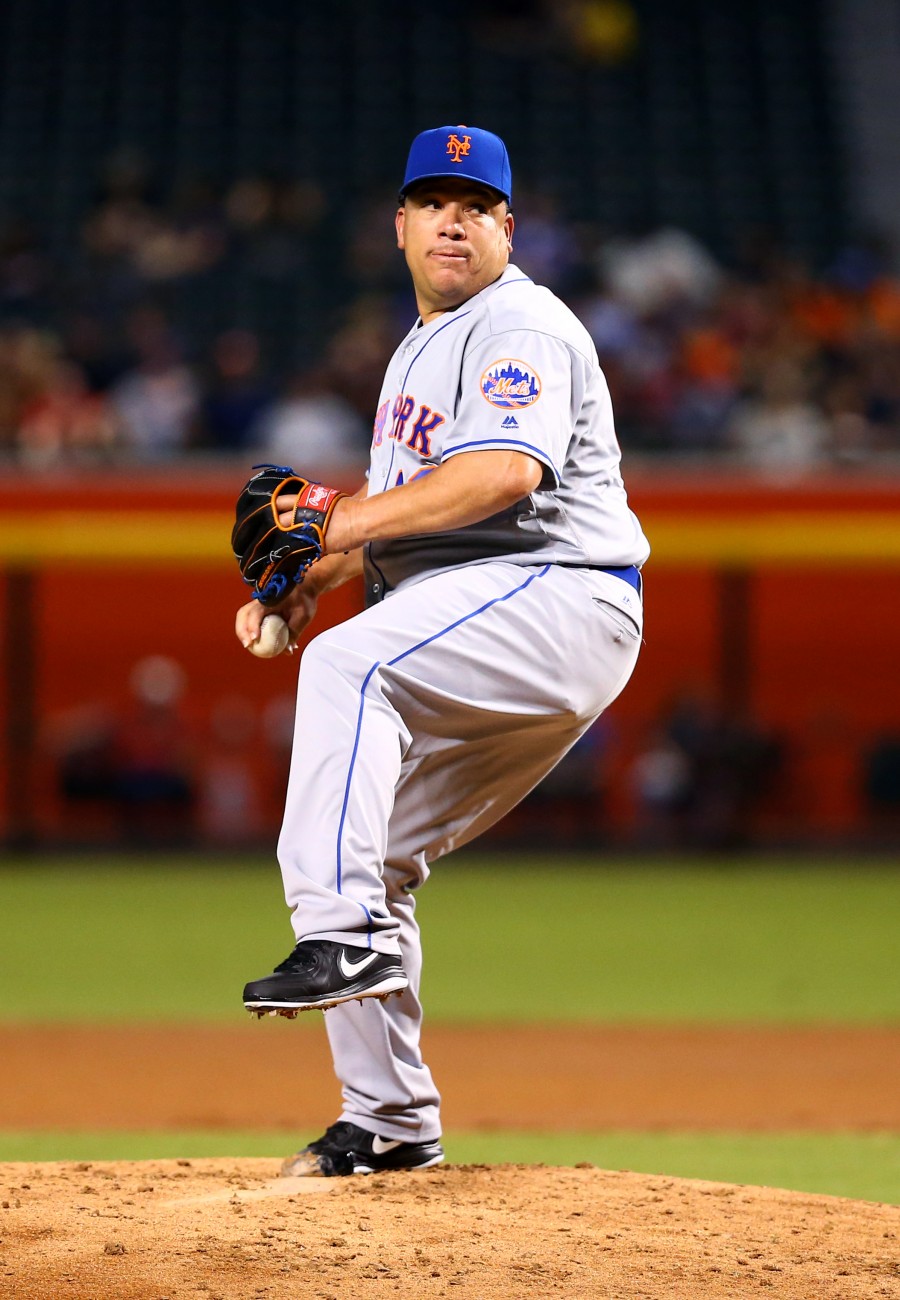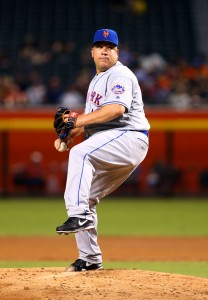 Colon, 44 next May, has spent the past three seasons with the division-rival Mets and will undoubtedly leave many New York fans feeling jilted with this new deal. For the Braves, he'll join Dickey in adding another veteran source of innings to what was previously a young and highly inexperienced rotation. While some Atlanta fans may question the decision to ink a pair of pitchers that are a combined 85 years in age, both have been highly durable workhorses in recent years.
Colon has averaged 195 innings per season over the past four seasons, logging a collective 3.59 ERA with 6.1 K/9 against a pristine 1.3 BB/9. In that same span, Dickey has averaged 206 innings per year with a 4.05 ERA while pitching in the AL East. Both hurlers will fill in the rotation behind Atlanta's top starter Julio Teheran and young right-hander Mike Foltynewicz, leaving the final spot up for grabs among a number of young arms highlighted by Matt Wisler and Aaron Blair.
The Mets are "disappointed" to see Colon go, tweets FanRag's Jon Heyman, but they were cognizant of the fact that he could receive superior offers and a chance at greater innings by signing elsewhere. Despite having a seemingly full rotation heading into the 2016 campaign, the Mets re-signed Colon on a one-year $7.25MM contract to pitch in the back of the rotation while Zack Wheeler finished his Tommy John rehab. Most believed that Colon would eventually slide into the bullpen, but instead he remained in the rotation all season as the Mets were ravaged by injury. Wheeler never pitched in 2016, while Matt Harvey underwent thoracic outlet surgery, Jacob deGrom had his ulnar nerve repaired and Steven Matz went down with an elbow spur and a shoulder impingement.
However, New York expects each of those arms to be healthy in 2017, and they'll be joined by ace Noah Syndergaard with emergent right-handers Seth Lugo and Robert Gsellman serving as valuable depth options should a need arise. That grouping makes it difficult to see how Colon could've reasonably expected to pick up many innings in 2017, but he'll have a clear path to doing so in Atlanta. With 233 wins in his career, Colon is just 10 shy of Hall of Famer Juan Marichal's 243 victories — a Major League record for a Dominican-born pitcher. Colon has openly spoken in the past about how much it would mean to him to surpass that mark, and a regular role in Atlanta's rotation will certainly afford him the opportunity to do so.
Adding Colon and Dickey on one-year commitments also lessens the need to rush prospects such as Sean Newcomb and Chris Ellis to the Majors, and it can also give Blair and/or Wisler further opportunity to hone their skills in the minors after struggling through their brief big league tenures thus far.
Jon Heyman of FanRag Sports first reported that Colon had agreed to sign with an unnamed team that was not the Mets (Twitter link). MLB.com's Mark Bowman reported that the Braves were the team with which Colon had agreed to terms (via Twitter). Joel Sherman of the New York Post reported that it was a one-year deal that did not contain an option (Twitter links). FOX's Ken Rosenthal reported Colon's 2017 salary (Twitter link).