The Diamondbacks have announced that they've acquired starter Taijuan Walker and shortstop Ketel Marte from the Mariners for middle infielder Jean Segura, outfielder Mitch Haniger and lefty Zac Curtis. The Mariners also announced that they've designated switch-pitcher Pat Venditte for assignment. Yahoo! Sports Jeff Passan was first to tweet that a deal was close between the two teams.
[Related: Updated Arizona Diamondbacks Depth Chart]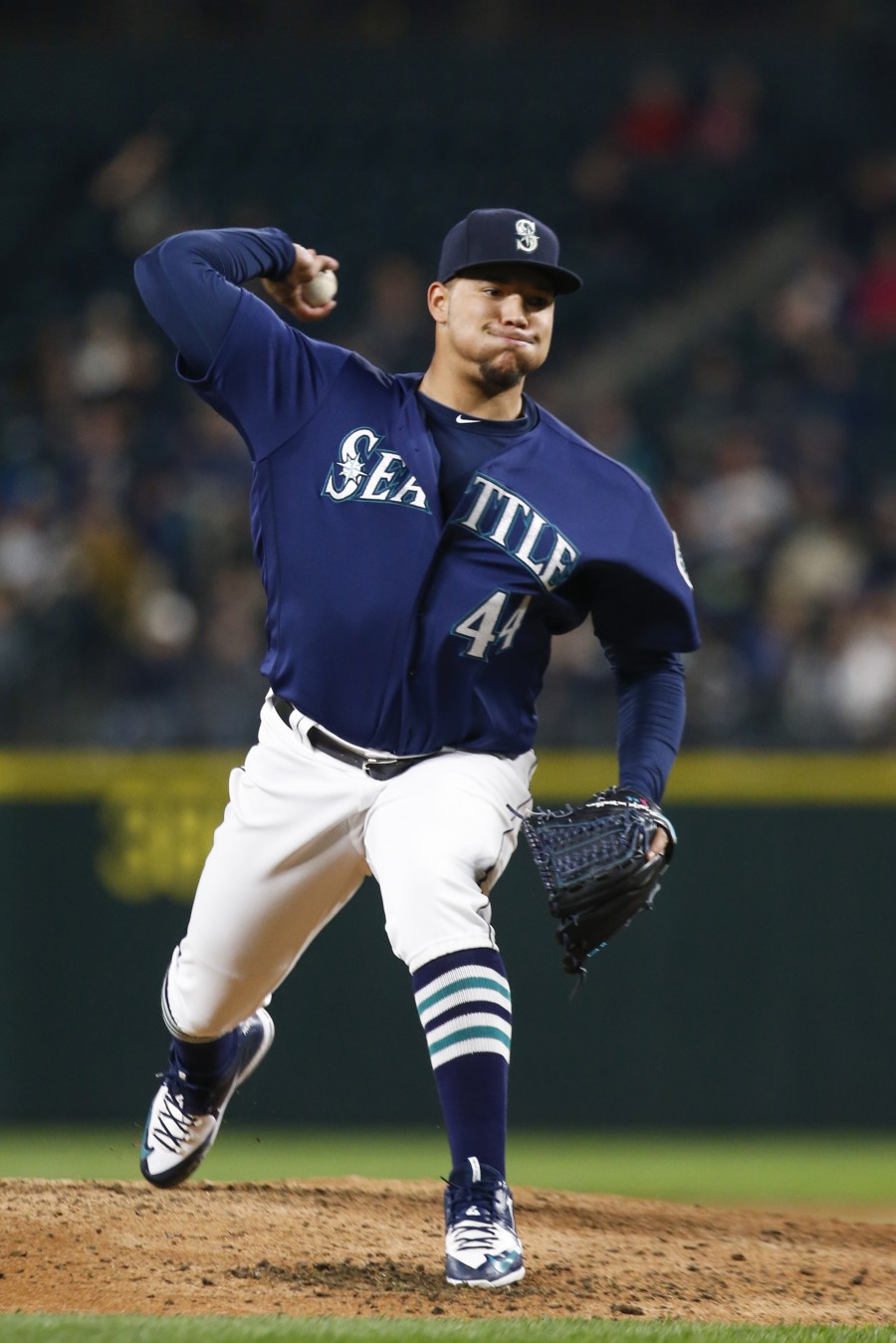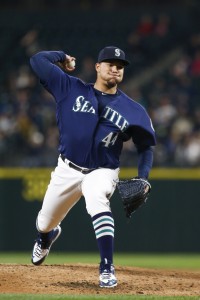 The trade marks quite the opening salvo for Diamondbacks GM Mike Hazen, who has added two very intriguing young players to his new organization. Walker, 24, began his career as a top-ten prospect in all of baseball, and while he hasn't yet emerged as a standout starter, he also hasn't done much to dim his status as a top young talent. His name had repeatedly come up as a speculative possibility in potential blockbusters, including one in 2014 involving David Price, but he managed to stick with Seattle and put in two-plus seasons in their rotation before finally being dealt. In 2016, he posted a 4.22 ERA, with 8.0 K/9 and 2.5 BB/9 over 134 1/3 big-league innings, bringing a strong mid-90s fastball in the process.
Walker's upside remains considerable, and he's under control for the next several seasons — he's eligible for arbitration for the first time this winter as a Super Two player (and is projected to make $2.8MM), and he can't become a free agent until after the 2020 season. He battled a foot injury in the middle of the 2016 campaign and had surgery to address it after the season, but there's no reason to expect that to be a major issue going forward. He'll join some combination of Zack Greinke, Robbie Ray, Patrick Corbin, Shelby Miller, Rubby De La Rosa, Archie Bradley and Braden Shipley in the Diamondbacks' rotation.
Marte is a not-to-be-overlooked component of Arizona's side of the deal. He only recently turned 23 and already has the equivalent of a season's worth of big-league plate appearances under his belt. While he struggled both offensively and defensively in 2016 (posting a .259/.287/.323 line and a significantly below average UZR), he fared well enough in the minors to get to the big leagues at age 21, and certainly has time to improve. If he develops, he could become the Diamondbacks' starting shortstop for the next several seasons.
"Young, controllable pitching is hard to find, and adding Taijuan to the rotation gives us significant depth in that area," Hazen says. "In Ketel, we believe we have acquired a talented switch-hitting shortstop to join a very solid core of young middle infielders."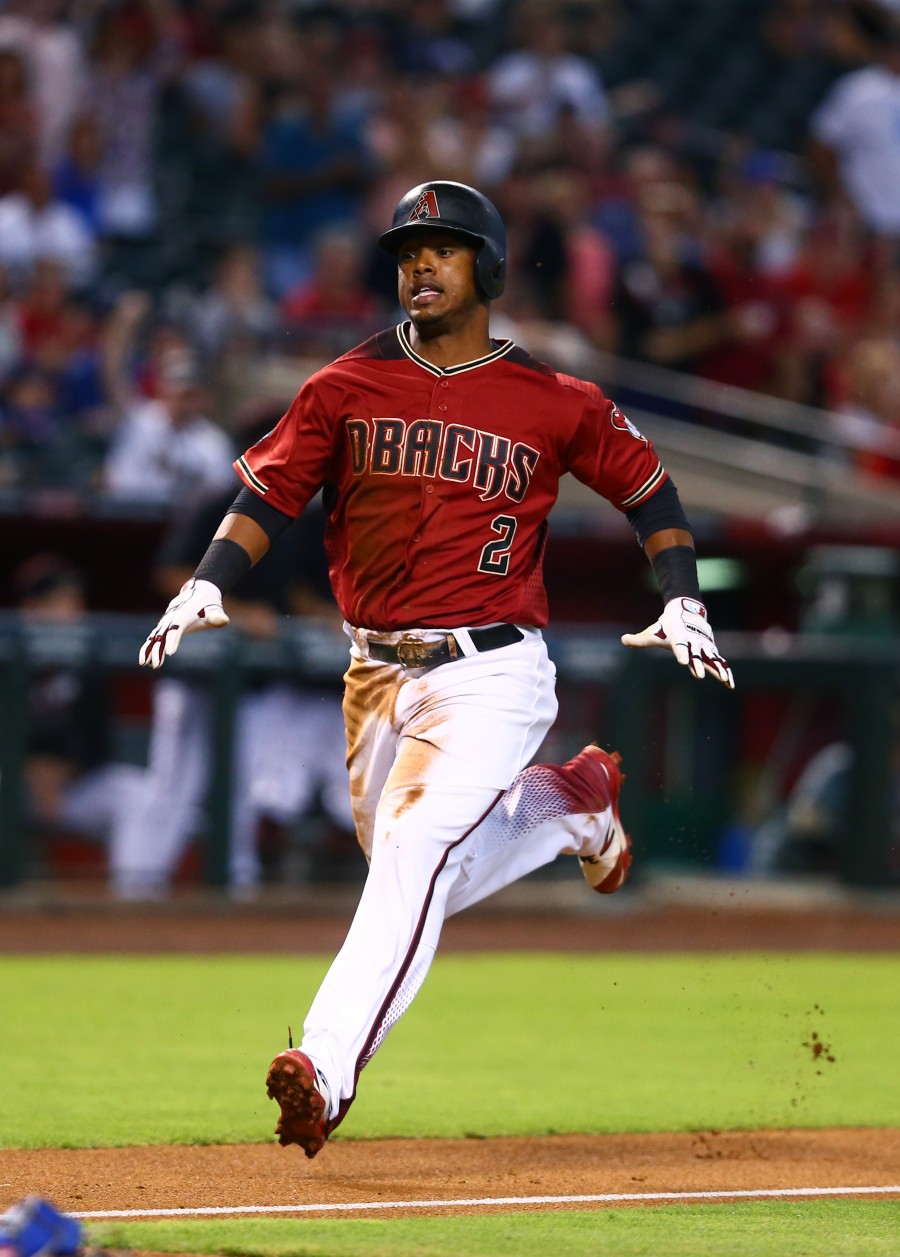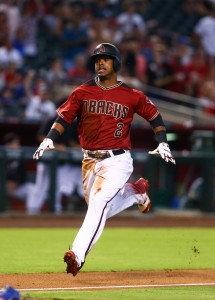 [Related: Updated Seattle Mariners Depth Chart]
From the Mariners' perspective, the deal seems to hinge to a large degree on Segura's breakout performance last season. Segura batted .319/.368/.499 with 20 homers in an outstanding 2016, posting 5.0 fWAR of value in his first season with the Snakes. (Credit former GM Dave Stewart for acquiring Segura in one of his better trades in his short tenure in Arizona.)
Segura's previous history is erratic, however — he failed to clear a .300 OBP in either 2014 or 2015 with the Brewers. Some of Segura's struggles might have been related to the tragic death of his infant son in the middle of the 2014 season, but his difficulties on the field are still worth considering. Also, unlike Marte (who is controllable for five more years), Segura only has two years of control remaining before he's eligible for free agency. (MLBTR projects he'll make $7.3MM in his second year of arbitration eligibility this offseason.) Segura had primarily been a second baseman with the Diamondbacks, but it appears likely he'll play mostly shortstop with the Mariners, who have Robinson Cano at second.
The 25-year-old Haniger made his big-league debut in 2016 and batted a modest .229/.309/.404 in 123 plate appearances. He did, however, grade well defensively in a small sample, and he batted an excellent .341/.428/.670 in 312 plate appearances at Triple-A Reno, demonstrating outstanding power (with 20 home runs, albeit in a favorite hitting environment) and good plate discipline. Nonetheless, he was not particularly highly regarded — MLB.com ranked him just 21st among Diamondbacks prospects, noting the likelihood that he would wind up as a good fourth outfielder, and Baseball America (subscription required) didn't even mention him in their midseason writeup on the Diamondbacks system. Still, he wouldn't be the first young player with excellent minor league numbers to go underrated by prospect hounds, and he could contribute to a thin Mariners' outfield immediately (likely mostly as a corner outfielder, since the M's have Leonys Martin to man center). The Diamondbacks initially acquired him in 2014 when they traded Gerardo Parra to the Brewers.
Curtis has the lowest profile of any of the five players in the deal, but he's an interesting fifth piece. He was pitching for Class A+ Visalia in 2016 when he got promoted all the way to the big leagues, thanks to a stat line that included 22 strikeouts in 10 1/3 innings. Perhaps unsurprisingly, he didn't fare well there, posting a 6.75 ERA, 6.8 K/9 and 8.8 BB/9 in 13 1/3 innings, but he got significantly better results after heading back to Double-A Mobile and might eventually reemerge as a good bullpen arm once he has more seasoning. In 111 minor league innings, he's totaled 169 strikeouts against 35 walks. Curtis is undersized at 5'9″ and averaged a relatively modest 90.9 MPH on his fastball in the big leagues, though, so he probably doesn't profile as a future power reliever.
Venditte pitched 13 1/3 innings with the Mariners in 2016 and allowed ten runs. The 31-year-old has attracted plenty of curiosity for his ability to pitch with either hand, but despite his consistent platoon advantage, he has just a 4.97 ERA, 7.5 K/9 and 4.1 BB/9 in parts of two seasons in the big leagues. Most of the damage done against Venditte has come from right-handed batters, as opposing lefties have hit just .179/.242/.366 against him.
Photos courtesy of USA Today Sports Images.