2:40pm: Hellickson tells MLB.com's Todd Zolecki that he was leaning toward declining the qualifying offer but changed his mind after multiple teams expressed reluctance to part with a draft pick when speaking to Boras (Twitter link).
1:11pm: Right-hander Jeremy Hellickson has accepted the one-year qualifying offer and will return to the Phillies for the 2017 season a $17.2MM salary, reports Jon Heyman of FanRag Sports (Twitter link). Hellickson, a client of the Boras Corporation, will become the fourth player to ever accept a QO, joining outfielder Colby Rasmus, left-hander Brett Anderson and catcher Matt Wieters — each of whom accepted a $15.8MM qualifying offer last winter.
[Related: Updated Philadelphia Phillies Depth Chart]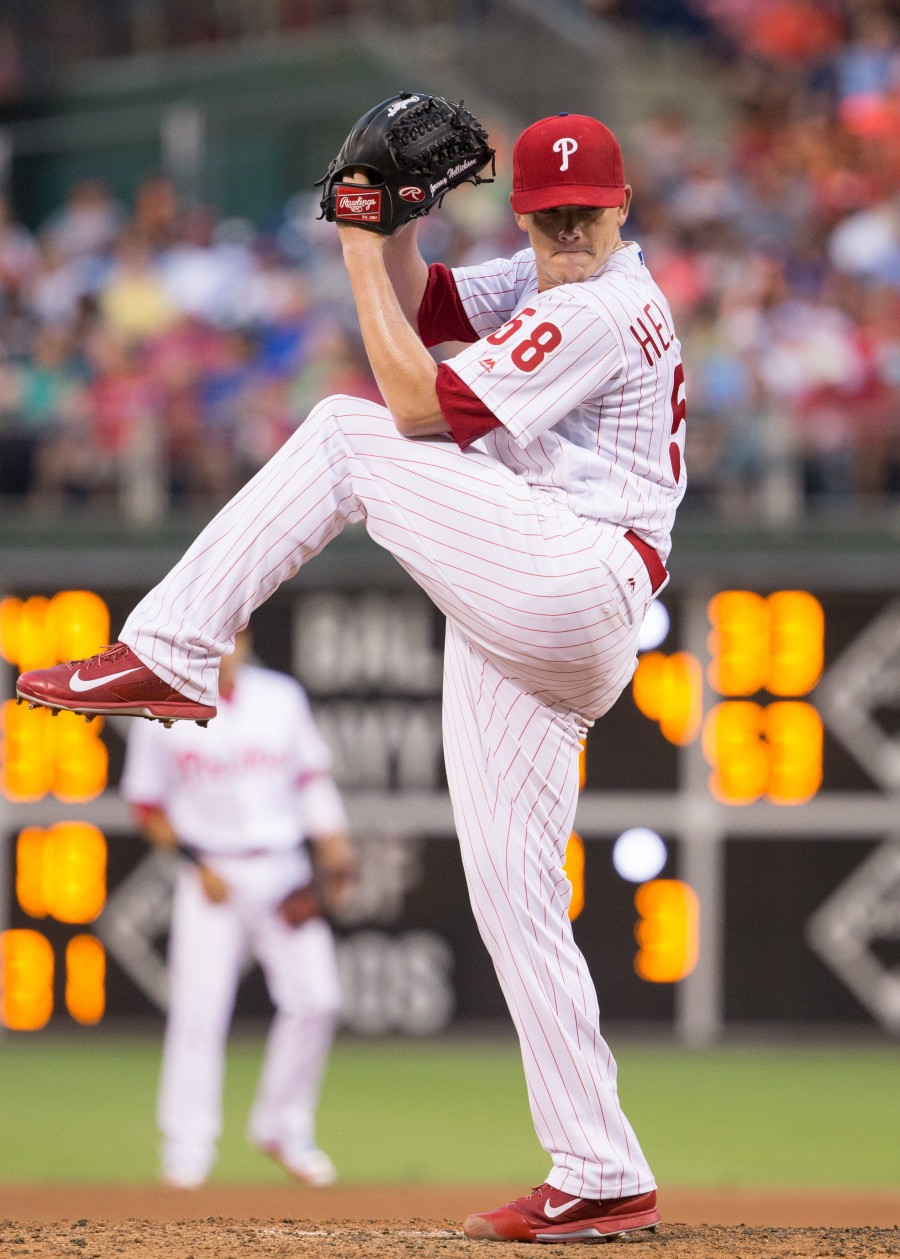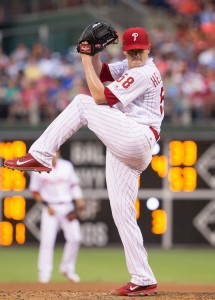 The news on Hellickson comes as somewhat of a surprise, given the dismal market for starting pitching. The 29-year-old Hellickson (30 next April) looked to be one of a select few arms that could be expected to deliver a quality season's worth of innings in 2017 and, as such, was one of the few rotation options projected to receive a multi-year deal in free agency. However, Hellickson and his representatives have had the past week to survey the free-agent market while weighing the decision to accept Philadelphia's offer, and clearly his camp wasn't comfortable enough with his potential earning power to forgo a one-year deal at $17.2MM. That sum actually exceeds Hellickson's career earnings to date, so his reluctance to pass on it is understandable from that point of view. He'll now look to repeat was a strong 2016 season in the Phillies' rotation and enter the open market next winter in advance of his age-31 season. If he's able to do so, he could find himself in position for an even more lucrative deal, as he'd be coming off a two-year platform of quality work as opposed to the rebound campaign he enjoyed with the Phils this past year.
Acquired from the D-backs last winter in what amounted to be a salary dump, Hellickson tossed 189 innings of 3.71 ERA ball for the Phillies this year, averaging 7.3 K/9 and 2.1 BB/9 to go along with a 40.7 percent ground-ball rate. That represented a continuation of a strong second half in 2015, giving Hellickson a 3.74 ERA with 7.3 K/9 and 2.3 BB/9 over his past 240 1/3 innings at the big league level. If he's able to continue on at that pace in 2017, he should have no issues finding a sizable multi-year deal next winter, and there's reason to believe that he could do so without needing to burden himself with a qualifying offer. The collective bargaining agreement is being renegotiated as we speak, and the flawed QO system is one of the main subjects of the newest wave of collective bargaining talks. Some reports have suggested that the new CBA will prevent players from being eligible for a QO in consecutive years, while other speculation has centered around eliminating the QO system altogether.
The long-term financial outcome for Hellickson remains to be seen, but his short-term prospects are set in stone at this point. After accepting the QO, he cannot be traded until June 15 of next season without his consent, so he'll return to a Phillies rotation that'll also include Aaron Nola, Vince Velasquez and Jerad Eickhoff. Philadelphia has a number of young arms that can compete for the final spot in that rotation, including right-handers Zach Eflin, Jake Thompson, Alec Asher and Ben Lively. That group should give manager Pete Mackanin a solid starting mix in 2017, so the challenge for GM Matt Klentak, president Andy MacPhail and the rest of the Phillies' front office will be to improve a lineup that was one of the worst, if not the worst in all of baseball last season. The Phils have already added one veteran bat to the mix in the form of Howie Kendrick, and they'll presumably look to add some more respectable pieces to help round out a lineup that will be centered around Odubel Herrera and a hopefully improved Maikel Franco in 2017.
The Phillies will not receive the compensatory draft pick they likely expected to acquire when issuing Hellickson the QO in the first place, although having a capable arm back in their rotation on a one-year deal isn't a disastrous outcome, even if it comes at somewhat of an overpay. Philadelphia, after all, has virtually no money committed to its long-term books, as Hellickson will join Kendrick ($10MM), recently acquired right-hander Pat Neshek ($6.5MM) and injured lefty Matt Harrison ($13.25MM plus a $2MM buyout of his 2018 option) as the only guaranteed contracts on next year's roster. That, plus a modest projection of $12.8MM to four arbitration-eligible players (which could dip if Cody Asche and/or Jeanmar Gomez is non-tendered) brings them to a current Opening Day payroll projection of just $77.7MM (including pre-arb players). For a team that has previously spent as much as $177.7MM on its Opening Day payroll, the addition of Hellickson at $17.2MM is hardly a financial burden.
Taking a step back, the removal of Hellickson from the free-agent market takes an already terrible crop of starters and thins it even further. Rich Hill, Ivan Nova and Jason Hammel are the top three starters available this winter, and teams in need of other arms will be left with few options. Those teams could turn to bounce-back candidates like Andrew Cashner, Edinson Volquez, Jake Peavy, Jorge De La Rosa and Doug Fister or look to get creative by signing someone such as Travis Wood and converting him back into a starter or pursuing international arms like Korea's Kwang-hyun Kim, Hyeon-jong Yang and Woo-chan Cha.
Otherwise, the trade market will be the most obvious method for teams to add to their respective rotations, though the lack of viable alternatives that are available through other means should place an abnormally high premium on rotation help. That was always going to be the case anyway; Hellickson's subtraction from the free-agent class doesn't create a shortage of pitching, but it certainly creates even more scarcity and should force one more team to get creative in seeking a starter, as he'll now be returning to a team that didn't otherwise seem like a plausible fit for him on a multi-year deal.
Photo courtesy of USA Today Sports Images.