NOV. 8: MLB Network's Jon Morosi reports that Ruiz's contract was altered a bit as part of the deal (Twitter link). Ruiz had $500K worth of incentives added to the package, so he'll now receive $100K for reaching 85, 90, 95, 100 and 105 starts in 2017. That meshes with a recent tweet from ESPN's Jayson Stark in which Stark indicated that the Mariners anticipate Ruiz playing more regularly than a traditional backup.
NOV. 7: The clubs have announced the swap of Ruiz for Nuno, making it official.
NOV. 6, 10:48pm: The Dodgers are likely to receive left-hander Vidal Nuno, per Andy McCullough of the Los Angeles Times (Twitter link). The 29-year-old threw 58 2/3 innings in 55 appearances (one start) with the Mariners in 2016 and logged a 3.53 ERA, 7.82 K/9 and 1.69 BB/9. Nuno previously racked up a combined 38 starts in 66 appearances with the Yankees, Diamondbacks and Mariners from 2014-15. He's now eligible for arbitraion for the first time, and MLBTR contributor Matt Swartz projects a $1.1MM salary for 2017.
8:19pm: The Mariners will acquire catcher Carlos Ruiz from the Dodgers, according to FanRag's Jon Heyman (Twitter link). In return, the Dodgers will receive a pitcher from the Mariners' 40-man roster, reports Joel Sherman of the New York Post (Twitter link).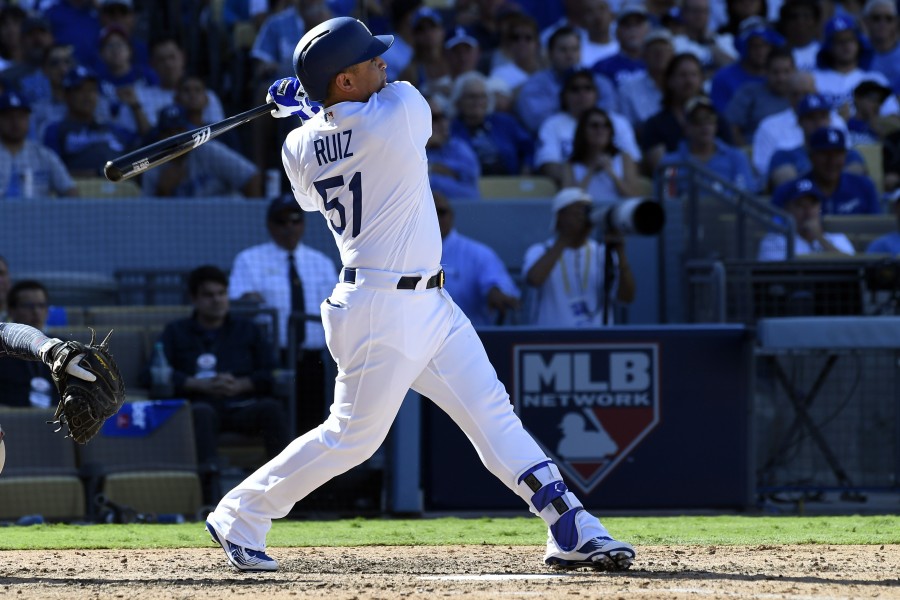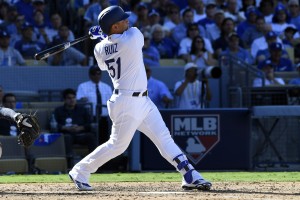 [Related: Updated Mariners Depth Chart]
Ruiz, who agreed to waive his no-trade clause, will make $4.5MM next season under a club option that the Mariners will exercise. He's now set to join his third team since August, when the Phillies shipped him to the Dodgers for fellow catcher A.J. Ellis. Ruiz had been with the Phillies organization since signing as an amateur free agent in 1998.
Ruiz was among the majors' best all-around catchers at times during his Phillies tenure, which began in 2006. While those days are behind Ruiz, he'll still provide solid insurance behind Mike Zunino in Seattle. Ruiz is coming off a season in which he hit a respectable .264/.365/.348 in 233 plate appearances and threw out a National League-best 42 percent of base stealers. Baseball Prospectus awarded positive throwing and blocking grades to Ruiz in 2016, though neither BP nor StatCorner thought much of his pitch-framing work. Nevertheless, he's likely an upgrade over previous No. 2 catcher Chris Iannetta, whom the Mariners parted with Thursday, and is clearly preferable to in-house option Jesus Sucre.
For the Dodgers, moving on from Ruiz will open the door for Austin Barnes to serve as Yasmani Grandal's primary backup. Barnes, 26, has just 74 major league PAs to his name, but he has raked as a minor league hitter in both the Marlins and Dodgers organizations. Los Angeles acquired Barnes in December 2014 as part of a seven-player trade that saw second baseman Dee Gordon head to Miami.
Photo courtesy of USA Today Sports Images.