The Dodgers and Marlins have announced a blockbuster deal that sends middle infielder Dee Gordon, veteran right-hander Dan Haren, infielder Miguel Rojas and a player to be named later or cash to Miami in exchange for left-hander Andrew Heaney, second baseman Enrique Hernandez, righty reliever Chris Hatcher and catching prospect Austin Barnes.  (Heaney has since been traded to the Angels for Howie Kendrick.)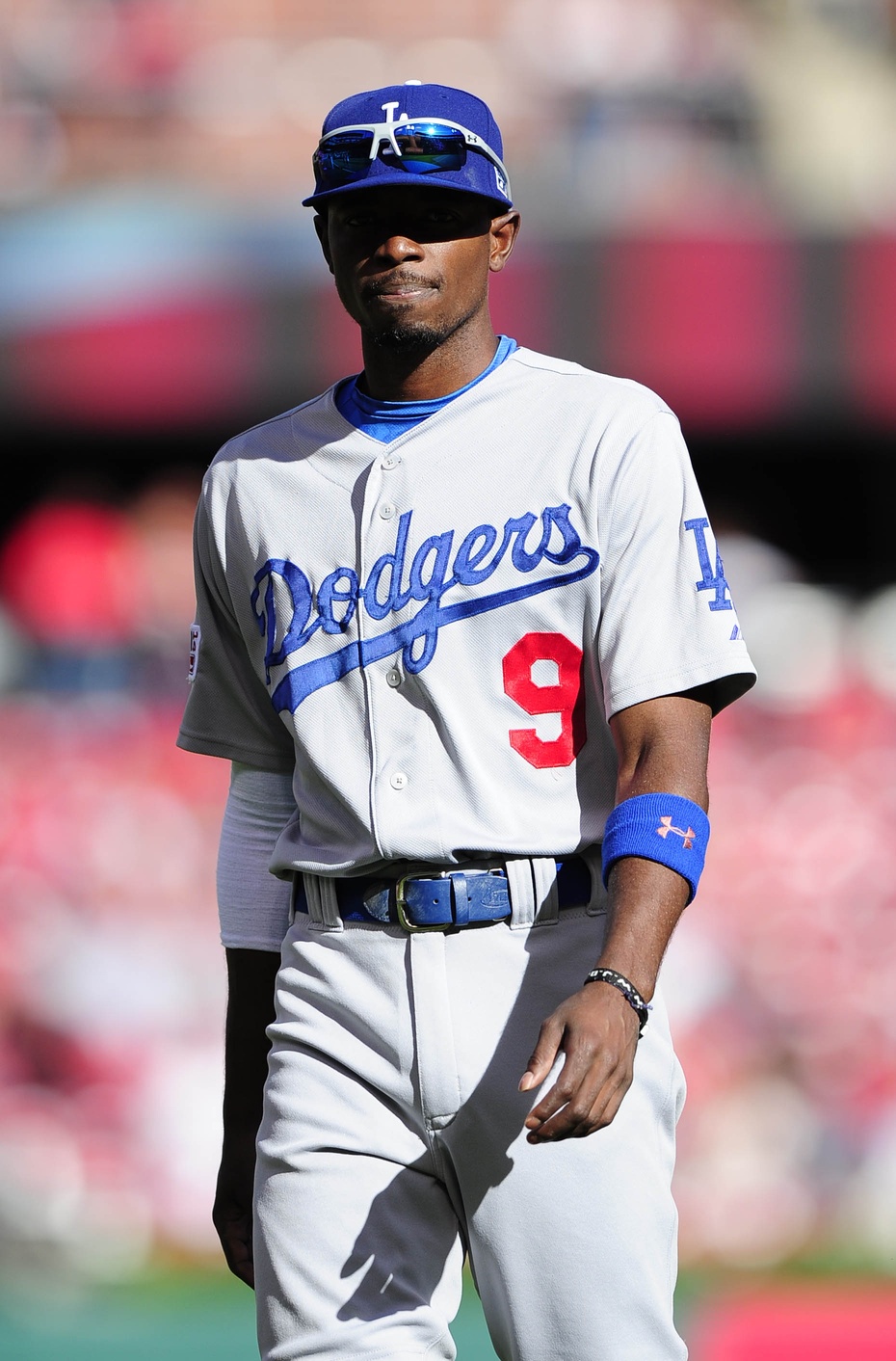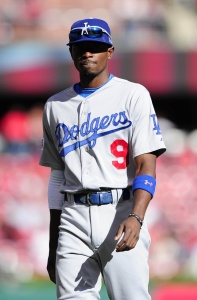 With the Dodgers reportedly open to dealing Gordon and the Marlins open to trading from their surplus of young arms, the two made sense as trade partners, especially with Miami rather thin in the middle infield.  Gordon is an upgrade over the Marlins' current second base options (Donovan Solano and Derek Dietrich), though Gordon could also return to his original shortstop position and supplant Adeiny Hechavarria, who has been a negative fWAR player over the last two seasons.
Gordon broke out with an All-Star campaign in 2014, hitting .289/.326/.378 over 650 plate appearances while leading the league in both steals (64) and triples (12).  He is controlled through the 2018 season, though he'll start getting expensive this winter as he is arbitration-eligible for the first of four times (as a Super Two player).  MLBTR's Matt Swartz projects Gordon to earn $2.5MM in 2015.
Haren said last month that he could retire if he was pitching anywhere other than with the Dodgers or Angels.  The righty exercised his $10MM player option for the 2015 season, so now the question seems to be whether Haren will have a change of heart about playing outside of southern California, or if he'll indeed hang up his glove and walk away from that $10MM.  Haren posted a 4.02 ERA, 7.0 K/9 and a 4.03 K/BB rate over 186 innings last season, so he'd fit the Marlins' desire for a veteran arm if he did continue to pitch.  ESPN's Buster Olney did hear that a third team could be involved in the trade talks, which could be a precursor to another Marlins trade that could send Haren to a more preferred destination. The Marlins' Michael Hill says (via the Los Angeles Times' Bill Shaikin on Twitter) that the Marlins will not receive additional compensation depending on what happens with Haren.
Whether or not Haren retires, the Dodgers will still send $10MM to Miami as part of the trade, Clark Spencer of the Miami Herald reports (Twitter links).  L.A. will also cover the projected $2.5MM that Gordon will earn in arbitration.  The Marlins plan to use the money from the Dodgers on a first baseman or a starting pitcher.
Rojas, 25, made his Major League debut in 2014, posting a .464 OPS over 162 PA and mostly playing shortstop.  Rojas also received some significant playing time at second and third during his nine-year minor league career, which saw him post a .238/.305/.297 line over 2639 plate appearances in the Dodgers, Reds and Rays farm systems.
From the Dodgers' perspective, they've overhauled their middle infield in a matter of hours between this deal, the Kendrick swap and the seemingly impending Jimmy Rollins trade. Heaney is already gone, but USA Bob Nightengale points out that L.A. could also use some of these youngsters as trade bait to acquire a top starter such as Cole Hamels.  It's also possible that some of these players could be going to the Phils to complete the Rollins deal, as per Matt Gelb of the Philadelphia Inquirer.
Heaney is the biggest name of the four, the ninth overall pick of the 2012 draft and tabbed as both the Marlins' top prospect and the #30 prospect in the sport by Baseball America in their 2014 preseason rankings.  Heaney has a 2.77 ERA, 9.1 K/9, and 3.85 K/BB rate over 259 2/3 minor league innings, and he threw 29 1/3 innings for Miami this season in his first taste of the bigs.
This is Hernandez's second trade in less than five months, as he came to the Marlins from the Astros in July as part of the Jarred Cosart deal.  Hernandez also made his MLB debut in 2014, posting a .248/.321/.421 slash line and a 110 wRC+ over 134 PA with Houston and Miami.  He played mostly as a second baseman in the minors and will join Alex Guerrero, Darwin Barney and Justin Turner in battling for a backup role in Los Angeles.  Hernandez also has experience at third, short and all three outfield positions, so he could be a valuable bench piece.
Hatcher enjoyed a breakout season in 2014, posting a 3.38 ERA, 9.6 K/9 and a 5:1 strikeout-to-walk rate over 56 innings last season.  He's a solid addition to a Dodgers bullpen that was looking to upgrade at a low cost, given the large salaries already committed to the likes of Brandon League, Brian Wilson and J.P. Howell, not to mention Kenley Jansen's projected $8.2MM arbitration salary.
Baseball America ranked Barnes as the Marlins' 20th-best prospect prior to the season.  The 24-year-old catcher has shown some impressive skill at the plate, with .298/.390/.431 slash line over 1855 minor league PA.  Barnes posted a .913 OPS in 348 PA at the Double-A level last season.
Andy Martino of the New York Daily News reported the deal had been agreed upon, pending some paperwork.  ESPN's Buster Olney (Twitter links) was the first to report that the two sides were having "serious talks" about a Gordon/Heaney trade and Haren's possible involvement, and Olney described the deal as being "close to done."  Clark Spencer of the Miami Herald (Twitter link) added that Hernandez, Barnes and Hatcher were included in the deal. MLB.com's Joe Frisaro tweeted that Rojas was involved.

Photo courtesy of USA Today Sports Images.