MLBTR is publishing Offseason Outlooks for all 30 teams. Click here for the other entries in this series.
After a promising 2015 season that led many to believe the Twins' lengthy stay in the AL Central cellar had reached its conclusion, nearly everything that could go wrong for Minnesota did in 2016. The Twins lost 103 games, prompting baseball's most loyal ownership group to move on from GM Terry Ryan along the way. A new front office regime will look to guide the team back to prominence in the AL Central.
Guaranteed Contracts
Arbitration Eligible Players (service time in parentheses; salary projections via MLB Trade Rumors)
Free Agents
Other Financial Commitments
Twins depth chart; Twins payroll information
The decision to move on from Terry Ryan was a fairly stunning development for the Twins this summer, as Ryan was one of just three general managers that the notoriously loyal Twins had employed dating back to 1985. Minnesota has been perceived as one of the most traditional organizations in the game, which made the hiring of 33-year-old Derek Falvey as the team's new top baseball executive a significant departure from the status quo. Joining Falvey will be longtime Rangers assistant GM Thad Levine, who'll receive a titular promotion to GM but still serve as second in command in his new organization. They'll be complemented by longtime Twins AGM Rob Antony, who served as interim GM following Ryan's departure but will return to his previous post following the new hires. At their introductory press conference, Falvey and Levine spoke about building out the club's analytics department as well as the entire front office staff.
There are any number of issues facing the Twins' new leadership team, though they won't need to find a manager, as Paul Molitor will return for his third year on the job at the behest of owner Jim Pohlad. The Twins will be looking for a new hitting coach, though, after firing Tom Brunansky from that role earlier this week.
Beyond that, the first order of business will be to determine whether the club needs to embark on a total reset and further prolong what has already been a lengthy residence in the American League Central cellar (minus a one-year flirtation with a Wild Card spot in 2015). Falvey, perhaps unsurprisingly, didn't commit to a clear direction during his introduction to the Twin Cities, instead speaking somewhat vaguely about a desire to deliver a "championship-caliber" baseball team, focusing on the long-term health of the organization and keeping an open mind to all scenarios.
Reading between the lines a bit, Falvey did praise the work that the previous regime had done in compiling a nice core of young talent on the position-player side of the spectrum, implying what anyone who has followed the Twins even remotely already knew: the pitching staff is in need of a major overhaul. Outside of Ervin Santana, Minnesota's rotation is rife with uncertainty.
Former first-round pick Kyle Gibson took a marked step back in 2016 and dealt with shoulder injuries. Phil Hughes underwent thoracic outlet syndrome surgery this summer and hasn't looked anywhere close to his 2014 breakout in either of the past two seasons. Hector Santiago was acquired to be an upgrade over Ricky Nolasco, but he regressed immediately upon joining the club and posted a 5.58 ERA in 61 innings with the Twins. Young right-hander Jose Berrios, lauded as a top 25 prospect by most pundits, was shelled for an 8.02 ERA in 58 innings, and sophomore Tyler Duffey followed up a terrific rookie effort with a 6.43 ERA in 133 innings (albeit with considerably more promising peripherals).
In the bullpen, Glen Perkins made just two appearances before a shoulder injury ended his season, while starter-turned-setup-man Trevor May dealt with back problems and turned in a poor season of his own after showing great promise in 2015. Veteran setup man Kevin Jepsen pitched so poorly that the Twins released him. Hard-throwing relief prospects J.T. Chargois and Pat Light (acquired from Boston this summer) both struggled in the Majors. Rookie left-hander Taylor Rogers was a bright spot all year, though he wilted in September.
Whatever course the Twins set this offseason, it's clear that some rotation additions are needed. The team does have another MLB-ready arm at Triple-A in the form of Adalberto Mejia (acquired from the Giants in the Eduardo Nunez trade), while 2014 first-rounder Tyler Jay and 2013 fourth-rounder Stephen Gonsalves had nice years in the minors. But given the rampant uncertainty that permeates their staff, the Twins need additional innings. It wouldn't be prudent for Minnesota to ink one of the top starters and allocate tens of millions of dollars at mid-rotation arms as they so frequently did in recent offseasons, so look for lower-cost alternatives. Left-hander Derek Holland saw his option declined by the Rangers and is obviously a very known commodity to new GM Thad Levine, for instance, as is right-hander Colby Lewis (in whom the Twins had interest when he was first returning to MLB from Japan).
If the Twins want to get more creative, they could roll the dice on a Korean starter such as Kwang-hyun Kim or Hyeon-jong Yang, both of whom can be signed without going through the posting process. The Twins did reportedly have interest in Yang when he was posted two winters ago, and the other club that was heavily linked to him was Levine's Rangers. Both should be affordable targets and could give the team some degree of upside in a thin market. Looking to the 'pen, the Twins are one of many teams reportedly eyeing Greg Holland, and it'd make sense to add a veteran arm or two. There are plenty of options, ranging from Fernando Salas and Joe Blanton to rebound candidates like Daniel Hudson and Shawn Tolleson.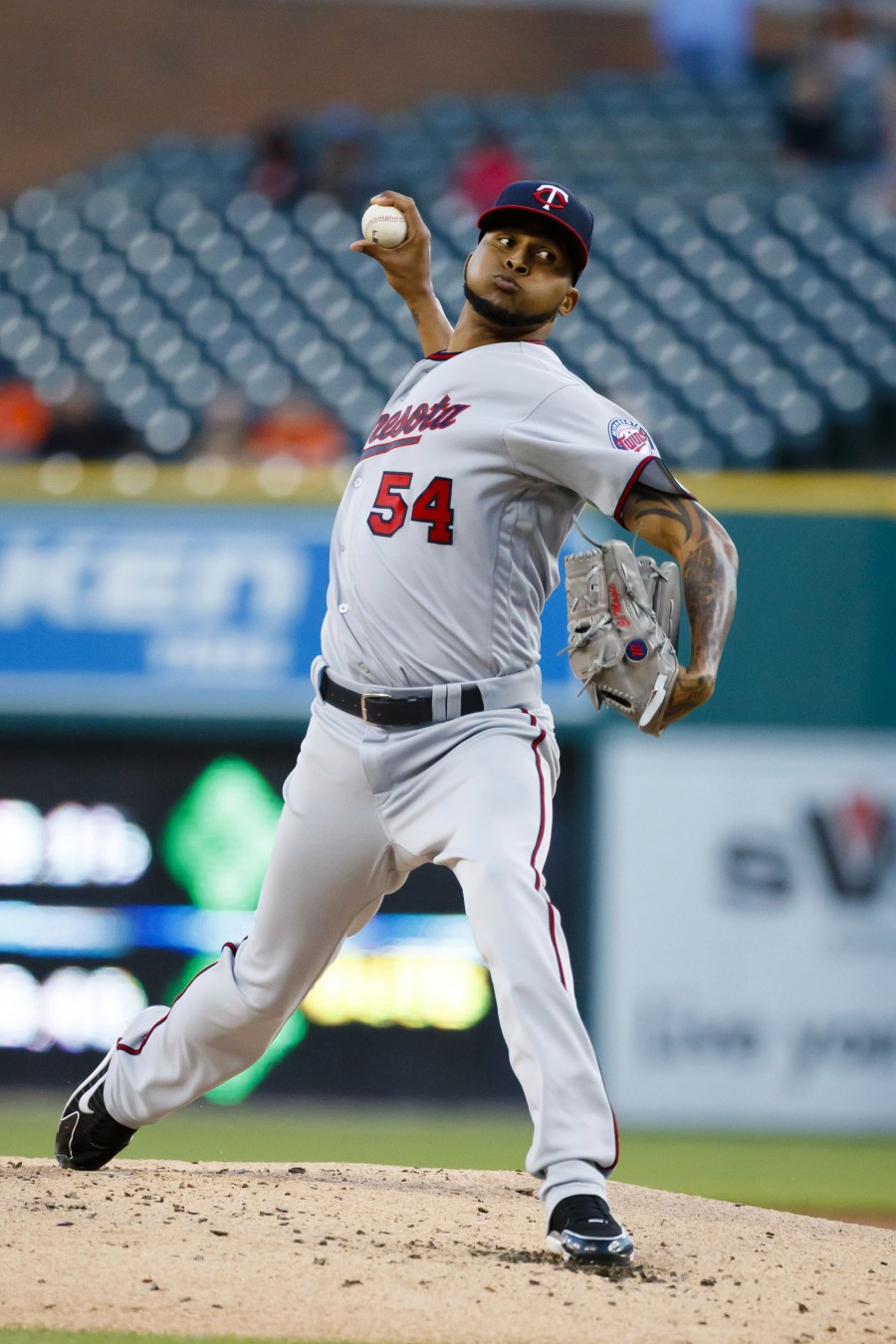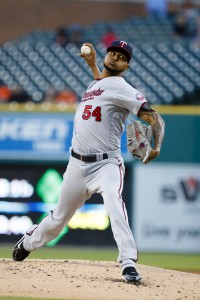 That's not to suggest, however, that the Twins are going to put together a rotation with an eye toward contending in 2017. If anything, it seems likelier that the team will opportunistically listen to offers on its most attractive short-term pieces. That certainly includes Ervin Santana, who with two years and $28MM remaining on his contract (plus a 2019 option) is an unequivocal bargain in this pitching market. Santana would be one of the market's top starters were he available this winter, and he could probably earn another three guaranteed years near his current annual rate, so some teams may consider him a bargain.
Second baseman Brian Dozier is a steal for the Twins at $15MM over the next two seasons on the heels of a shocking 42-homer season. The number of teams eyeing second-base upgrades isn't exactly plentiful, though the Dodgers, Angels and potentially the Mets could make some sense in the event that Dozier becomes available. He's reportedly already drawing some early trade interest, which doesn't come as a shock.
Ground-ball machine Brandon Kintzler, who operated as the team's closer in the final months of the year, may not carry significant value on his own, but he could be packaged with a veteran such as Santana or Dozier to sweeten the deal for any interested parties. He's projected to earn just $2.2MM next season and posted a 3.15 ERA with 5.8 K/9, 1.3 BB/9 and a 61.9 percent grounder rate in 54 1/3 innings this year.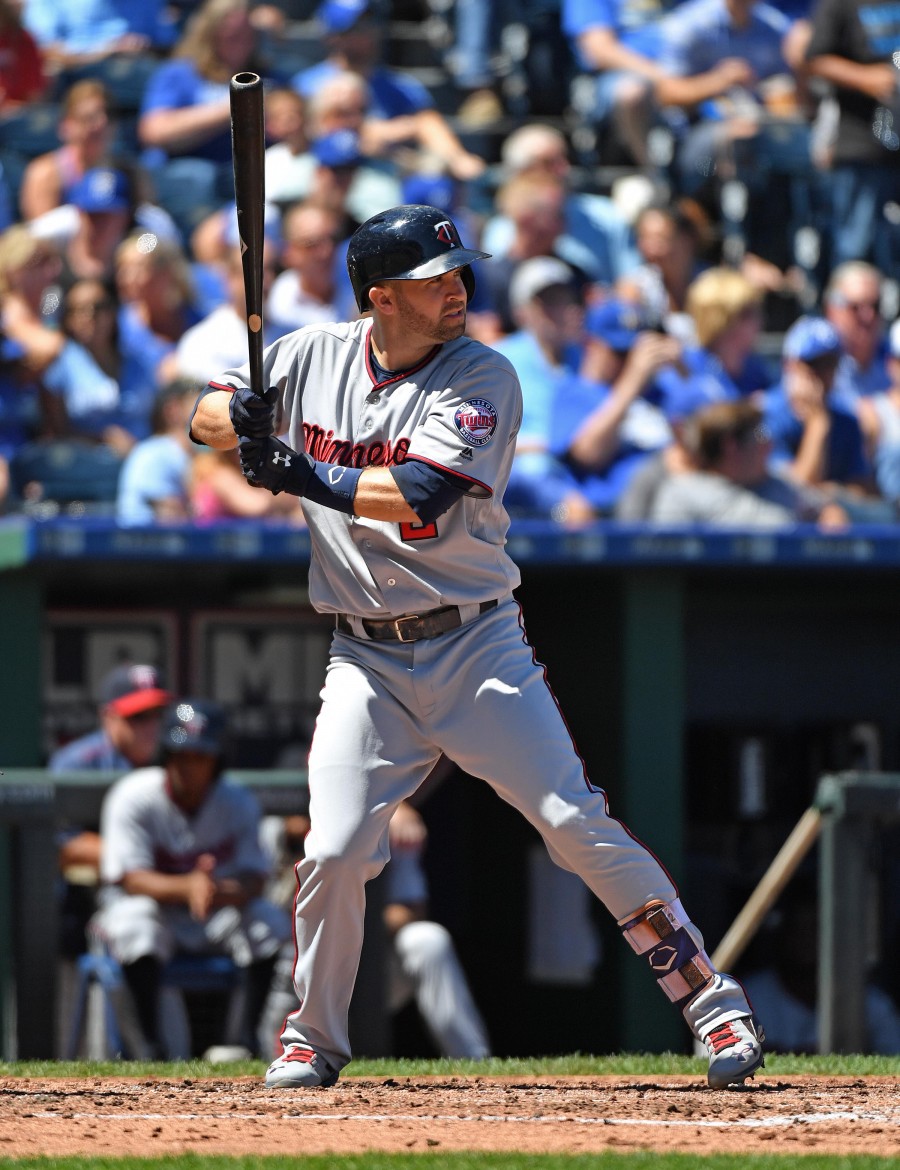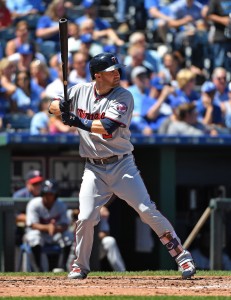 Elsewhere on the roster, third baseman Trevor Plouffe seems like perhaps the best bet to depart. That determination will likely be made independent of any larger decision about the team's 2017 direction. Simply put, it's tough to see how the 31-year-old fits onto the roster moving forward. Miguel Sano is back at third base after a puzzling experiment in right field somewhat predictably didn't pan out. Joe Mauer is entrenched at first base across the diamond thanks largely to a $23MM salary each year in 2017-18 and a full no-trade clause. Switch-hitting Kennys Vargas and Korean slugger Byung Ho Park are options at DH. Park flopped in his first stateside season, but it's worth noting that he hit quite well through mid-May (.257/.339/.578, nine homers in 124 PAs) and ultimately had season-ending wrist injury, which could have contributed to his decline.
Plouffe had an injury-shortened year himself but finished with a hot bat and a triple-slash that closely mirrors his 2014-15 production. He's projected to earn $8.2MM next year, and for a player with a .253/.314/.427 slash and an average of 21 homers per 162 games since Opening Day 2014, that's neither an outlandish price nor a significant bargain. A team looking for a one-year stopgap at third could plug Plouffe into the mix before he hits free agency next winter, though the return in a trade wouldn't be especially overwhelming.
This outlook has been quite a bit of doom and gloom thus far, but the Twins do have reason for optimism, as Falvey alluded to during his intro. Byron Buxton's overall 2016 season wasn't impressive, but he hit .287/.357/.653 with nine homers in a ridiculously productive September. While he still whiffed in a third of his plate appearances, he also walked at an improved 8.9 percent clip. Clearly it's a small sample, but the former No. 1 overall prospect is still just 22, and his first extended taste of big league success is heartening.
Likewise, Miguel Sano hit 25 homers in just 495 plate appearances, lending some credence to the belief that he could eventually be a 40-homer bat. He still needs to curtail his own alarming strikeout habit, and the right field experiment probably set him back a ways at third base, but his arm should play there. Heralded outfield prospect Max Kepler emerged and held his own in right field even when accounting for an icy slump in September. The German 23-year-old showed more power than most projected, belting 17 homers in 447 PAs while slashing .235/.309/.424.
On the other side of the outfield, 25-year-old Eddie Rosario began his sophomore season so poorly that he found himself demoted to Triple-A in May. He hit .305/.335/.477 upon his recall, which seems like enough for redemption, but he's in severe need of an improved approach at the plate, having walked in just three percent of his career plate appearances against a 25 percent strikeout rate. The blend of pop, speed and athleticism in the outfield is tantalizing, so perhaps a new hitting coach can help him make adjustments. Looking to the infield, it's not entirely clear where 23-year-old Jorge Polanco will settle in on the diamond, but the young switch-hitter's bat was impressive (.282/.332/.424). He has the inside track on the shortstop gig next year but could also play third or more likely second base as well, depending on Minnesota's other moves.
Outside of the glaring need for rotation and bullpen help, there are still areas that the Twins will look to improve in 2017 even if a more long-term approach is taken this winter. Last year's trade for John Ryan Murphy didn't yield the results that the Twins hoped, and with Kurt Suzuki now a free agent, they'll need to add help behind the plate. Some in the Twins' clubhouse would probably like to see Suzuki re-signed, but Falvey's Indians showed little to no interest in him after Yan Gomes' injury this summer due to his poor defense. Matt Wieters and old friend Wilson Ramos are both free agents, but both are probably going to cost more than the Twins would care to spend.
Pitch-framing was a point of emphasis while Falvey was in Cleveland, and Jason Castro stands out as a reasonably priced addition that excels in that regard. He's never been able to replicate his All-Star 2013 season at the plate, but Castro's left-handed bat fares well enough against right-handed pitching and could be paired with Murphy's right-handed bat. The Twins have another right-handed option in former ninth-rounder Mitch Garver, who had a strong year between Double-A and Triple-A (.270/.342/.422). Trades could also be possible — buying low on Derek Norris, for instance — but the addition of a strong defender behind the plate seems likely one way or another, as it's a quick way to help improve the results of a league-worst pitching staff.
The bench could be an area of focus, as well. Both Falvey and Levine have spoken about wanting to add a veteran or two that can provide some leadership, and a fourth outfielder that would serve as an upgrade over Robbie Grossman could fit the bill. Grossman hit quite well in his first year with the Twins (.280/.386/.443), but his glove was among the worst in all of baseball (-21 DRS, -16 UZR) and he's limited to the corners. Rosario's ability to cover center field in a pinch allows the Twins to have a fourth outfielder that isn't necessarily a center fielder, but a defensive upgrade would be another means of helping to induce better results from the pitching staff. Jon Jay or Rajai Davis could fit that bill and could take on a larger role if any of the incumbent young outfielders stumble.
Elsewhere on the bench, the Twins will need to determine if their preference is to stick with the duo of Eduardo Escobar and Danny Santana or move on from one or both. Escobar is coming off a terrible season and is projected to earn $2.9MM, but he was worth a total of three to four wins from 2014-15 and can play three infield positions plus left field. Santana, meanwhile, is out of minor league options and hasn't hit at all since his BABIP-fueled rookie season in 2014. With the backup catcher, one of Park or Vargas and a fourth outfielder (either Grossman or a new acquisition) occupying three of the four bench slots, there's probably only room for one of the two, unless the club once again utilizes Santana as a backup center fielder.
Despite finishing with MLB's worst record in 2016, the new Twins' front office may feel enough pieces are in place that a total tear-down isn't necessary. (Indeed, a GM recently opined to FOX's Ken Rosenthal that there isn't one team in full rebuild mode this winter.) The previous regime left enough talent pieces on the position-player side of the equation (Buxton, Sano, Kepler, Polanco) that it's possible to see the core of a contending team among the group. Now, Falvey and Levine will be tasked with acquiring the same type of group on the pitching side of things. A return to contention in 2017 doesn't look especially likely unless they receive as much good fortune next year as they did bad fortune in 2016, but with the right pitching pickups the 2018 campaign could be a good one for the Twins.
Photo courtesy of USA Today Sports Images.