The Phillies have acquired infielder/outfielder Howie Kendrick from the Dodgers, per a club announcement. First baseman Darin Ruf and second baseman/outfielder Darnell Sweeney will head to Los Angeles in return.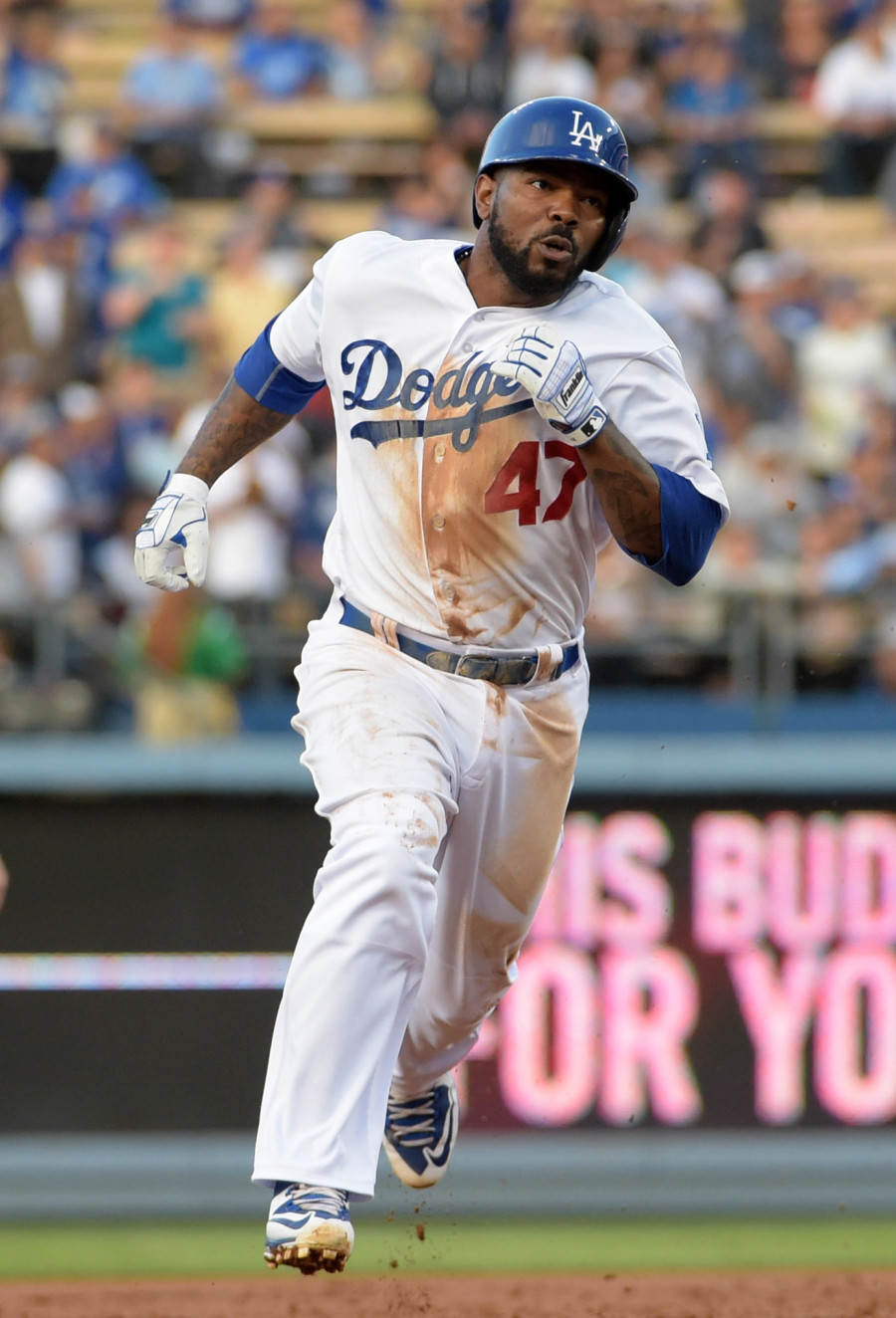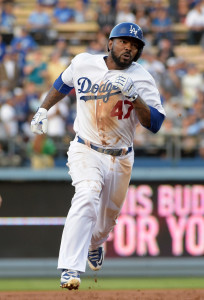 Still, adding the veteran would seem to make it somewhat more likely that the Phils would feel comfortable parting with Cesar Hernandez, the incumbent at second. Hernandez, 26, added on-base ability to his speed and defense in 2016 for a surprisingly excellent campaign. With three years of control remaining, he is a rather appealing potential trade piece — not least of which since he has also spent time at short and center. Jim Salisbury of CSNPhilly.com reports that Hernandez drew strong interest at the GM Meetings, and while Kendrick may not currently be slated to step right in to replace him, it remains plausible that the Phillies could look to cash him in at some point over the coming months.
[RELATED: Updated Phillies & Dodgers Depth Charts]
Regardless of precisely how he fits, Kendrick will provide the Phillies with just the kind of veteran presence they entered the offseason in search of. And he'll do so without requiring a multi-year commitment. If all goes well, he'll bounce back after an uncharacteristically poor season at the plate. Kendrick ended with a .255/.326/.366 batting line, with eight home runs and ten steals, over 543 plate appearances. That was easily the worst full-season effort of his career.
If Kendrick can regain his form, he'll help the team improve its level of play and may even turn into a trade or (perhaps less likely) qualifying offer candidate. There is some reason for hope. He maintained a strong 33.8% hard-hit rate even as his typically high BABIP dipped to .301 — easily a career-low. And Kendrick managed to boost his walk rate to a career-best 9.2% while maintaining his characteristically palatable strikeout numbers (his 17.7% K rate last year landed just north of his 17.2% career rate).
For the Dodgers, the swap was more about clearing payroll and roster space — particularly after Kendrick expressed disappointment with his usage. Now, the team's needs in the corner outfield, and at second and third base, are all the more pronounced. Already a lefty-leaning club with the bats, Los Angeles seems primed to pursue right-handed hitting in more than one area this winter. But while the return wasn't the driving force here, there's reason to believe it could deliver some function, especially for the always-clever Los Angeles front office.
Ruf, 30, is perhaps likeliest to make an impact. He had a short and forgettable MLB stint last year, but raked at Triple-A and owns a .299/.379/.542 lifetime slash against left-handed pitching. True, the right-handed hitter has been sub-par without the platoon advantage, and contributes nothing on the bases or in the field (though he can play some first and, at least in limited doses, the corner outfield). He's also out of options. But the Dodgers have a number of flexible assets and may like the idea of allowing Ruf to spell Adrian Gonzalez at first base and function as a right-handed bench bat — or, at least, giving him the chance to unseat Scott Van Slyke in such a role in camp.
Sweeney, too, has some potential uses. The 25-year-old switch-hitter, who originally came to Philadelphia from Los Angeles in the Chase Utley deal, is capable of playing all over. He didn't hit much in a brief MLB debut in 2016, and struggled last year at Triple-A. But he has shown better at times in the past, even flashing double-digit home run power and real stolen base potential in several separate seasons, and it wouldn't be all that surprising if he found his way onto the Dodgers' roster at some point. Doing so would mean adding him back to the 40-man, as he had been outrighted by the Phils, but that too increases his appeal at this stage since he won't occupy a roster spot upon his arrival.
Photo courtesy of USA Today Sports Images.