The Angels have officially agreed to a one-year, $4MM contract with free-agent outfielder Ben Revere, as ESPN.com's Buster Olney first reported (Twitter links). There are also incentives in the deal based upon plate appearances that could boost its final value by up to $2.25MM, Jon Heyman of Fan Rag adds (Twitter links). Los Angeles has designated first baseman Ji-Man Choi for assignment to create roster space, Bill Shaikin of the Los Angeles Times reports on Twitter.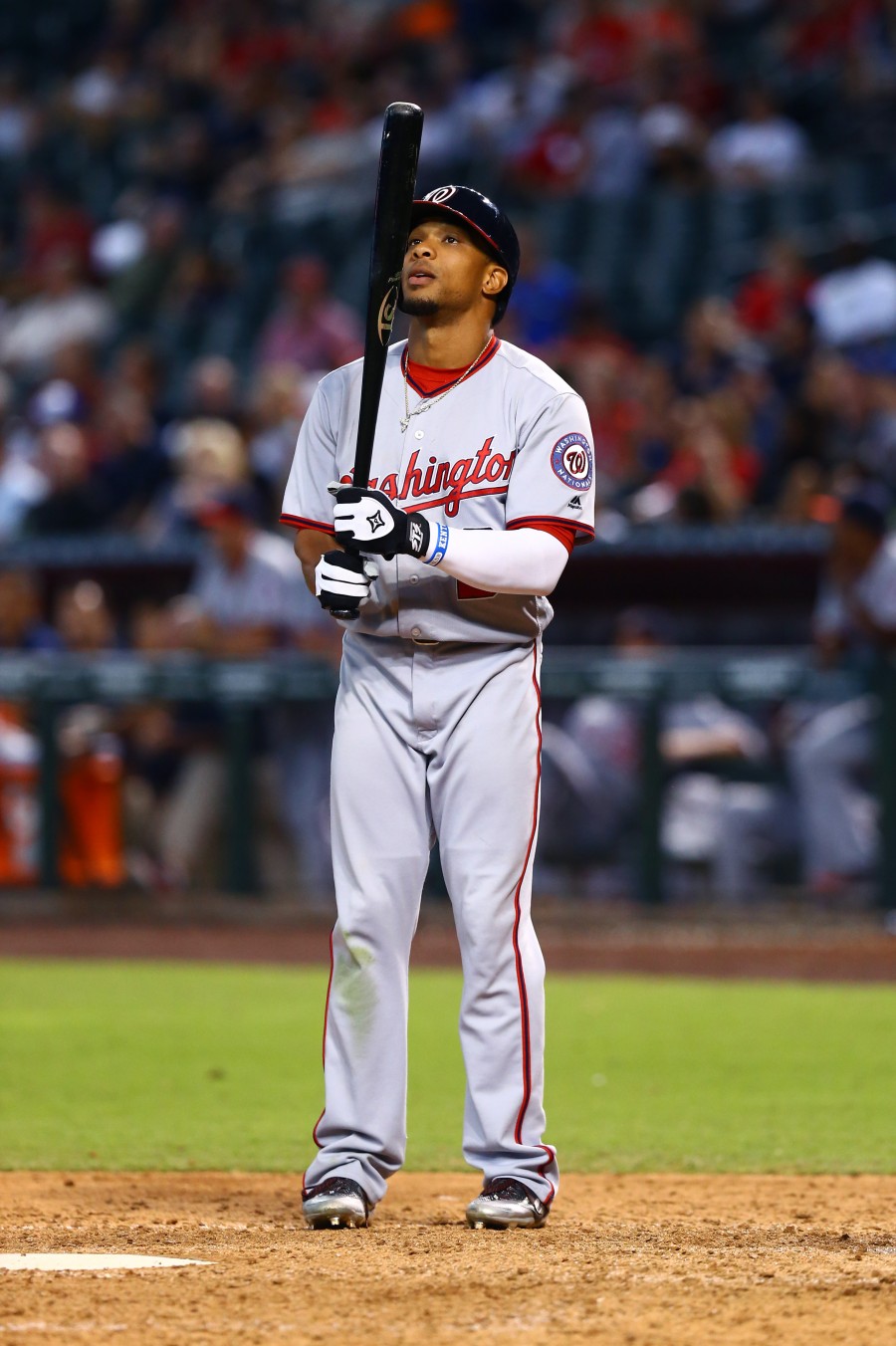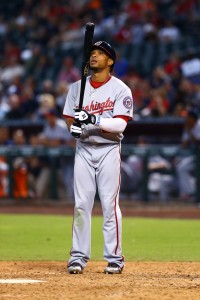 With Mike Trout and Kole Calhoun entrenched as everyday options in center and right, it seems likely that Revere will mostly share time with Cameron Maybin in left field. The Maybin-Revere pairing figures to represent a higher-grade version of last year's left-field platoon; while they'll cost a combined $13MM, both are youthful players who won't come with any future obligations.
[RELATED: Updated Angels Depth Chart]
Of course, there's a reason that the fleet-footed Revere was available for such a limited commitment. Though he has been a heavily utilized player for the better part of the last six seasons, and offers quite a lot of versatility, Revere is coming off of a 2016 season which was the worst of his career at the plate.
Revere came to the Nationals last winter after playing in over 150 games in each of the two prior seasons — over which he carried a solid .306/.333/.369 batting line. He also swiped a combined eighty bags and rated as one of the game's most valuable overall baserunners.
But things simply never took in D.C. After an oblique injury slowed him at the start of the season, Revere ultimately hit just .217/.260/.300 over 375 plate appearances. Though he continued to display excellent contact ability (34:18 K/BB ratio), his BABIP plummeted by about a hundred points (to .234) and drug his average down with it. And while Revere did steal 14 bases, he delivered only average value on the bases.
Given the struggles, Revere's projected $6.3MM arbitration salary proved too rich for the Nats, who non-tendered him. Now, he'll join fellow former Nationals Danny Espinosa and Yunel Escobar (each of whom was acquired via trade) as important role players in Los Angeles.
For the Halos, Revere appears to represent a solid value that solidifies an excellent outfield and adds flexibility for skipper Mike Scioscia. If he can return to being even a marginal offensive presence, Revere figures to represent at least a strong fourth outfielder who won't cost quite as much as many similar players. While he carries neutral platoon splits, the left-handed-hitting Revere represents a natural platoon mate for Maybin and is plenty capable of spelling Trout at times up the middle.
Photo courtesy of USA Today Sports Images.