DECEMBER 23, 6:04pm: The deal has been announced.
3:28pm: Turner's deal appears to have hit the books, though it hasn't yet been announced. He'll receive a $4MM signing bonus, with annual salaries of $12MM (2017), $11MM (2018), $18MM (2019), and $19MM (2020), per ESPN.com's Jerry Crasnick (via Twitter). There's also a $1MM trade bonus provision, though Turner doesn't pick up any other protection against being dealt, per Jon Heyman of Fan Rag (also via Twitter), who also specifies that the contract is indeed official.
DECEMBER 13: The Dodgers have finalized their new four-year deal with third baseman Justin Turner, reports Jim Bowden of ESPN and MLB Network Radio on SiriusXM. The deal will guarantee Turner a total of $64MM, Bowden notes, as was reported yesterday when the two sides were first said to be nearing an agreement. Turner is a client of the Legacy Agency. The Dodgers have yet to officially announce the deal.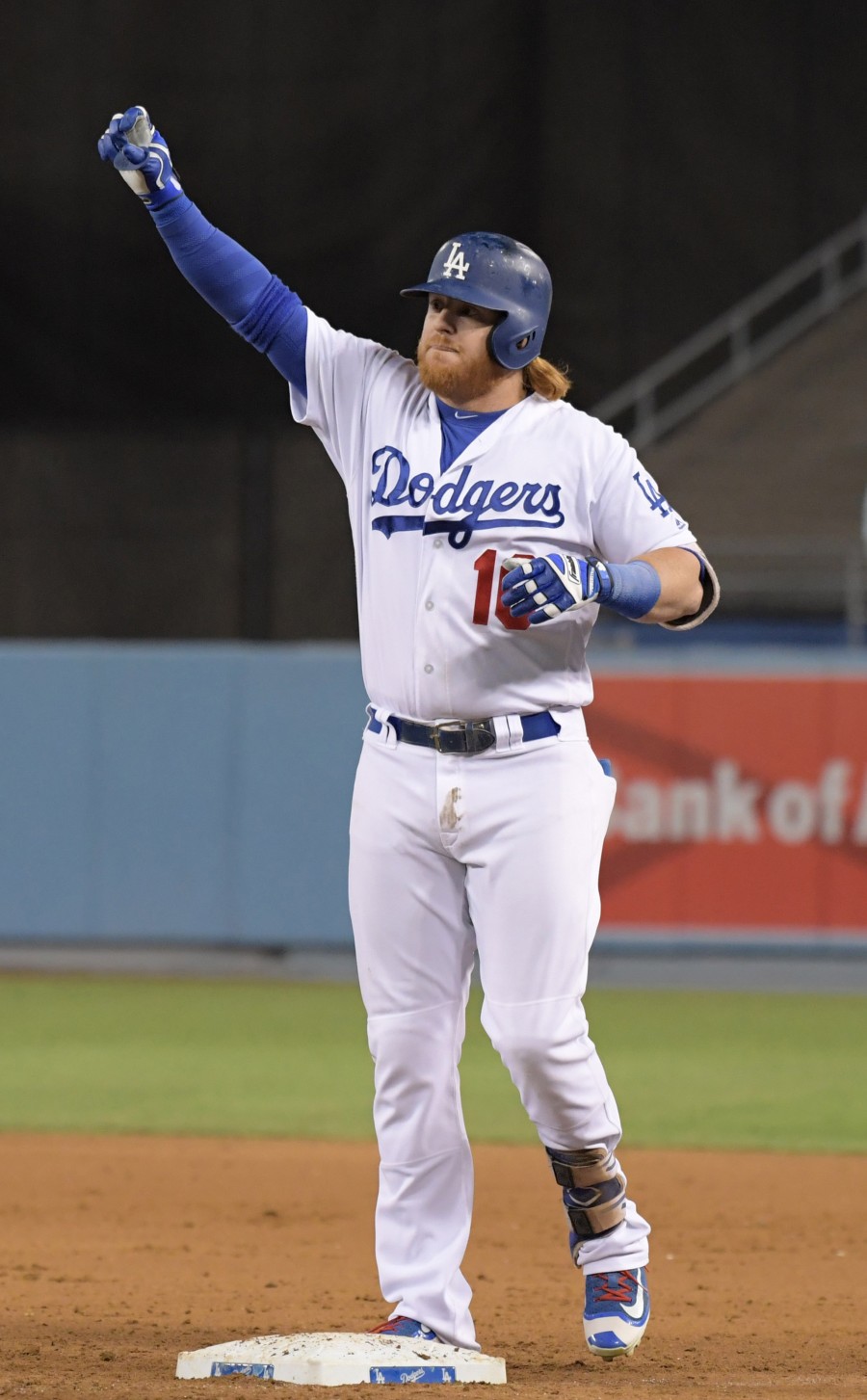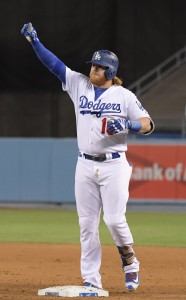 Turner, who just turned 32, was an unheralded minor league signing for the Dodgers three offseasons ago but broke out and reached star status in his three years with Los Angeles. Since being non-tendered by the Mets and signing in L.A., he's slashed .296/.364/.492 with 50 homers in just shy of 1400 plate appearances. His walk rate was down a bit in 2016, but Turner offset the dip in on-base percentage by delivering the best power production of his life. Turner hit .273/.339/.493 while setting career-highs in home runs (27), doubles (34), triples (three), and isolated power (.218). Further strengthening his overall performance was his excellent defense at third base, where Defensive Runs Saved pegged him at seven run above average, while Ultimate Zone Rating was even more bullish at +14 runs.
[Related: Updated Los Angeles Dodgers Depth Chart]
A look at the open market shows a number of free-agent alternatives to Turner, and there were trade options to pursue as well (e.g. Todd Frazier), but none of the available alternatives can reliably be expected to produce in the manner that Turner did in his first three years with the Dodgers. Though president of baseball operations Andrew Friedman hasn't made a habit out of beating the market and landing top-tier free agents since taking over atop the Dodgers' front office, he's now done just that on three instances this winter — each to retain one of his own players — by agreeing to new deals with Turner, Rich Hill and Kenley Jansen. That trio will cost the Dodgers about $192MM in total and add about $48MM of luxury tax considerations to the annual ledger.
Then again, the Dodgers are poised to see their commitments to Carl Crawford, Andre Ethier and Alex Guerrero come off the books next year and could bid farewell to Adrian Gonzalez, Scott Kazmir, Brandon McCarthy and Hyun-jin Ryu a year later. Those commitments total upward of $100MM in annual luxury tax penalization, so while the Dodgers are adding $48MM to their CBT total in the short-term, they'll see more than twice that sum come off the books in the next 24 months. And, of course, Los Angeles could look to trade from its stable of veterans and jump the gun on removing some of those mostly onerous commitments from the ledger.
Of course, the Dodgers can't be completely ruled out from pursuing further additions. They could still stand to see upgrades in the bullpen, at second base and possibly in the corner outfield. In particular, the 2016 iteration of the club was the worst in baseball at hitting left-handed pitching. The return of Turner should help with that flaw — though he did have some uncharacteristic struggles against southpaws last year — but further right-handed bats with some pop and/or strong on-base skills would make for reasonable pursuits. And, even with Jansen on board, the Dodgers are currently down a pair of setup men, as both Joe Blanton and J.P. Howell hit the free-agent market following the 2016 season.
Chris Camello of the Rebel Media Group reported Sunday that the two sides were nearing a four-year deal that could be worth about $65MM (Twitter link). ESPN's Buster Olney tweeted on Monday morning that there was growing confidence on the Dodgers' behalf. Joel Sherman of the New York Post (Twitter links) and FOX's Ken Rosenthal chipped in additional financial details (Twitter link).
Photo courtesy of USA Today Sports Images.