Free agent first baseman/outfielder Mark Trumbo's market may have taken a notable hit Saturday when the Orioles, with whom he spent last season, rescinded their offer to the slugger after negotiations stalled. Baltimore's proposal was reportedly worth in the neighborhood of $52MM over four years and didn't include a no-trade clause. The soon-to-be 31-year-old Trumbo is seeking upward of $70MM and full no-trade rights after launching a major league-leading 47 home runs in 2016. While no team has been willing to approach Trumbo's demands – not to the media's knowledge, anyway – there hasn't been a shortage of clubs that have shown interest in him this offseason.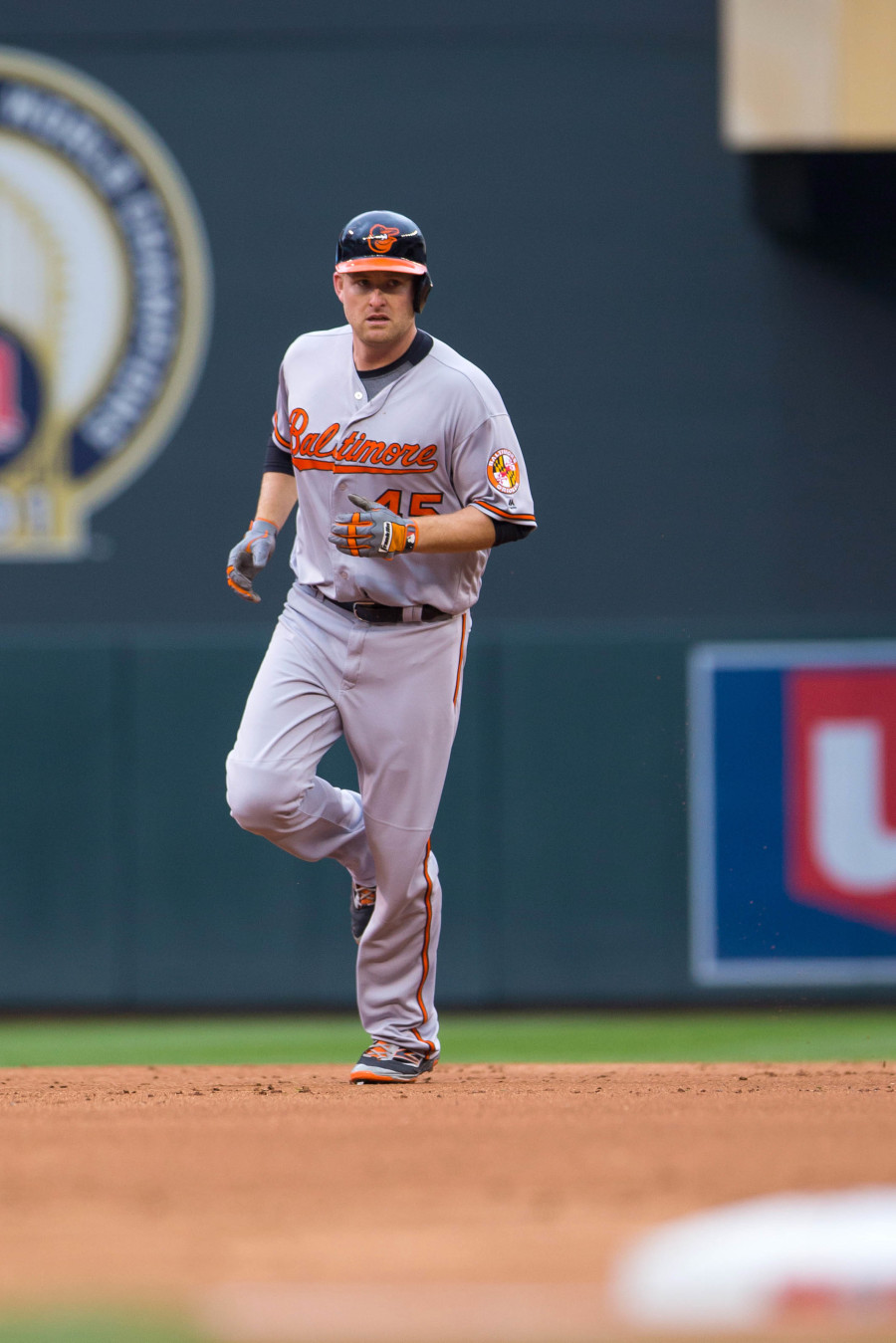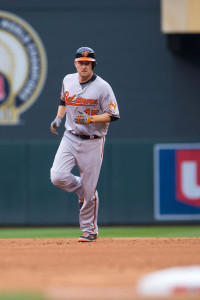 Wherever Trumbo plays next season, it seems unlikely he'll spend most of his time in the outfield again. Trumbo served as primarily a right fielder last season, but the results were uninspiring (minus-9 Defensive Runs Saved, minus-5.9 Ultimate Zone Rating) and subtracted value from the .256/.316/.533 batting line he put together in 667 plate appearances. For his part, Trumbo realizes he's better suited as a first baseman, where the former Angel, Diamondback and Mariner has played the plurality of his career. The Orioles already have an entrenched solution at first in Chris Davis and, if they are able to work out a deal with Trumbo, would want him back as mainly a designated hitter, according to Roch Kubatko of MASNsports.com.
If Trumbo does add the Orioles to his list of ex-employers, it seems the Rockies could end up as his next team. As they're currently built, the Rockies don't have room for a first baseman. Nevertheless, they're still in on Trumbo even after signing Ian Desmond to a five-year, $70MM contract, per Kubatko. Inking Trumbo would enable the Rockies to send Desmond to the outfield, where he played in Texas last season and where he'd be more valuable, and perhaps pave the way for the team to trade an excess outfielder (Charlie Blackmon or Carlos Gonzalez) for a starting pitcher. Having already given up their first-round pick in 2017 to sign Desmond, the Rockies would only have to surrender a second-rounder to bring the powerful Trumbo – who rejected the Orioles' qualifying offer – to the hitters' paradise known as Coors Field.
Aside from the Orioles and Rockies, the Cardinals, Indians, Rangers and Mariners have all been connected to Trumbo in recent weeks. As is the case with the Rockies, the Cardinals wouldn't have the option of deploying Trumbo at DH because they're in the National League. They also wouldn't lose a first-rounder to sign Trumbo, having already parted with their top selection in 2017 to pick up center fielder Dexter Fowler in free agency. The Cards aren't exactly hard up for infielders, though, which is one reason they're planning to shift Matt Carpenter to first on a full-time basis. If Trumbo enters the fray, Carpenter would presumably head back to the hot corner. That would turn $10MM third baseman Jhonny Peralta into either an expensive reserve or a trade chip and make first baseman Matt Adams all the more superfluous.
The Indians and Rangers each have obvious needs at first base/DH, though Texas is an unlikely landing spot if you're to believe president and general manager Jon Daniels that he'd rather find a solution from within than splurge on a free agent. On the other hand, the AL champion Indians are fresh off a deep playoff run – one that proved highly beneficial to their financial situation – and could perhaps turn to Trumbo as a replacement for free agent Mike Napoli and a presumably less expensive (and less effective) alternative to Edwin Encarnacion.
Like Cleveland and Texas, Seattle would have to sacrifice a first-rounder to sign Trumbo. GM Jerry Dipoto suggested last month that he was content with his club's cast of position players, but he quickly reversed course by entering talks with Trumbo's camp and placing outfielder Seth Smith on the block. Aside from Nelson Cruz, who's clearly more cut out to DH, Smith is the Mariners' most established corner outfield bat. Dealing him would leave the M's with only unproven options in Mitch Haniger, Ben Gamel and Guillermo Heredia. Trumbo could factor in as both a corner outfielder (again, not ideal) or a first basemen, then, as the Mariners are set to rely on a tandem of Dan Vogelbach and Danny Valencia at the latter spot. Of course, not only would signing with the Mariners bring about Trumbo's second stint in Seattle, but it would reunite him with Dipoto. Notably, Dipoto traded Trumbo away when he was the Angels' GM in 2013.
While reports suggest Trumbo will join one of the aforementioned clubs sometime in the coming months, there's also the possibility of a mystery team swooping in and landing him. Is there an unknown suitor out there that you think is going to sign Trumbo, or will one of the franchises listed above ultimately add him to its lineup?
(Poll link for Trade Rumors App users)
Photo courtesy of USA Today Sports Images.