SATURDAY: Via Heyman (on Twitter), Encarnacion will receive $150K if the Indians draw two million fans in any year of his contract, with additional bonuses of $150K for 2.15MM, 2.3MM, 2.5MM and 2.75MM fans. He will receive $250K for 3MM fans.
THURSDAY 11:15am: MLB.com's Anthony Castrovince reports that Encarnacion will receive a $5MM signing bonus and earn $13MM in 2017 (Twitter link). He'll then make $17MM in 2018 and $20MM in 2019 before the Indians have to determine whether to exercise his $20MM club option or pay him a $5MM buyout. Interestingly, FanRag's Jon Heyman tweets that Encarnacion has a unique clause that allows him to earn up to $1MM worth of incentives per year based on the Indians' attendance.
8:42am: Improbable as it might've seemed when the offseason began, the Indians have landed arguably the best bat on the free-agent market, announcing on Thursday the signing of longtime Blue Jays slugger Edwin Encarnacion to a three-year contract with a fourth-year option. The Rep 1 Baseball client will reportedly be guaranteed $60MM and can see his contract max out at $80MM if his $25MM club option ($5MM buyout) for the 2020 season is exercised.
[Related: Updated Cleveland Indians Depth Chart / Cleveland Indians Payroll Info]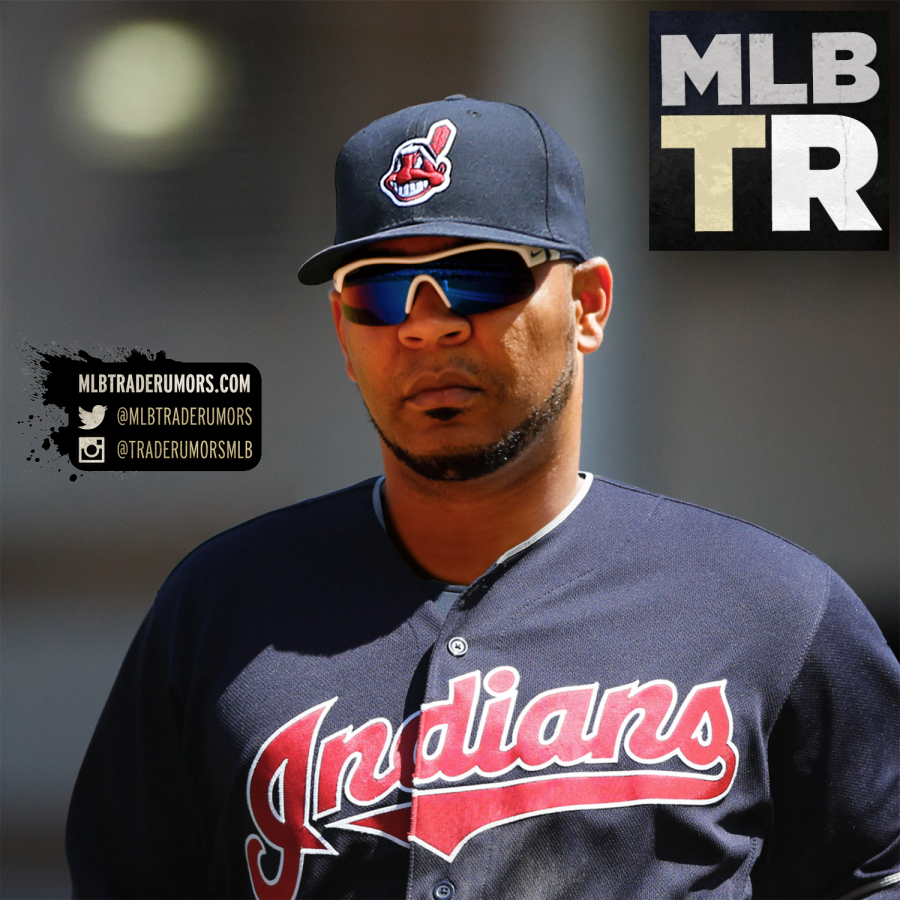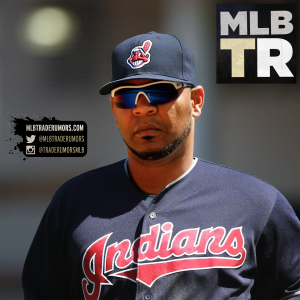 Encarnacion, who turns 34 on Saturday, will give Cleveland a younger and more productive replacement for the departed Mike Napoli — bolstering the lineup of a club that is fresh off an American League pennant and hoping for another deep postseason run in 2017. The former Blue Jays star slashed .263/.357/.529 with 42 home runs and a league-leading 127 runs batted in this past season. Over the past five years, Encarnacion has been one of Major League Baseball's most feared hitters, compiling a stellar .272/.367/.544 batting line with 193 homers — an average of 39 big flies per year. In that time, Encarnacion trails only Chris Davis in total home runs, and he's also ranked third in the Majors in isolated power (.273), fifth in slugging percentage and sixth in OPS (.912) among qualified hitters.
Adding a bat as potent as the one wielded by Encarnacion will give the Indians a formidable lineup to complement an outstanding rotation. Encarnacion should slot into the heart of the order, where he'll be surrounded by Jason Kipnis, Francisco Lindor, Carlos Santana and a hopefully healthier Michael Brantley in 2017. Young Jose Ramirez took a massive step forward in terms of offensive production in 2016, and Tyler Naquin emerged as an unexpected power threat to further deepen the lineup. Encarnacion has spent the bulk of his time at DH in recent years, but he's rated as a passable option at first base when in the field. He should split time at both positions with Santana next year, and following the 2017 season he can become a full-time designated hitter once Santana hits the open market.
The circumstances that led to Encarnacion's arrival in Cleveland were somewhat surprising; the 33-year-old entered the offseason as one of the two best bats on the open market (alongside Yoenis Cespedes), but multiple clubs that looked to be fits either pivoted early due to his asking price or never engaged with Encarnacion at all. The Yankees signed Matt Holliday just as the Winter Meetings kicked off, for instance, while the Astros seemingly moved on just prior to that by signing Carlos Beltran. The Red Sox reportedly never made much of a run at all, preferring a short-term option at first base/DH (which proved to be Mitch Moreland).
Encarnacion's former team, the Blue Jays, seemed to be one of the best on-paper fits to retain his services. Toronto GM Ross Atkins and president Mark Shapiro reportedly made an offer of roughly $80MM over four years to Encarnacion back in early November, but Encarnacion and his agent felt it best to explore the market a bit more before making a decision on that offer. Unfortunately for them, the Jays changed course almost instantly, signing Kendrys Morales to a three-year $33MM deal on Nov. 11 and striking a two-year pact with Steve Pearce just under a month later. While the decision to reject that $80MM guarantee is easy to question in hindsight, Encarnacion can still reach that total in the end if his option is exercised.
In addition to Encarnacion's age and defensive limitations, the biggest hindrance on his market may well have been the fact that he rejected a qualifying offer and is thus subject to draft pick compensation. The Indians entered the offseason with the 27th overall pick but saw that selection move up to 25th overall after the Cardinals signed Dexter Fowler and the Rockies signed Ian Desmond. Cleveland will part with that top pick in order to sign Encarnacion, while the Jays will receive a compensatory pick at the end of the first round.
Surrendering that pick was no small feat for Cleveland — a low-revenue team that can rarely engage in this type of free-agent expenditure and must instead rely on drafts and trades to build contenders. However, Cleveland's window to win is unquestionable open right now; in the rotation, Corey Kluber, Carlos Carrasco and Danny Salazar are all controlled through the 2019 season — the final guaranteed year of Encarnacion's deal. Kipnis, too, is controlled through 2019, while relief aces Andrew Miller and Cody Allen are controlled through 2018. That collection of well-compensated veterans is manageable for Cleveland with Santana coming off the books next season, while younger stars Lindor and Ramirez have yet to reach arbitration. Cleveland is also sitting on something of a World Series windfall following their Game 7 run in this year's Fall Classic, making the immediate commitment a bit easier for the team to stomach.
Whether Encarnacion can push the team over the top and help bring Cleveland its first World Series title since 1948 remains to be seen, of course, but with Encarnacion added to an already excellent roster, the Indians figure to enter the 2017 as the consensus on-paper favorite to take home their second straight American League Central Division title.
Jon Heyman of FanRag Sports first reported the agreement between the two sides (Twitter links). Yahoo's Jeff Passan reported the guarantee and the option (Twitter links). He also tweeted that Encarnacion did not receive an opt-out clause.