The Mariners have moved swiftly on a second trade of the day, officially adding outfielder Jarrod Dyson from the Royals in exchange for righty Nate Karns, as Bob Dutton of the Tacoma News Tribune first reported (via Twitter). The speedy Dyson will take the place in the Seattle outfield just vacated by Seth Smith, while Karns will presumably enter the rotation mix for Kansas City.
For Seattle, this swap plainly functions in concert with the Smith deal, which brought in starter Yovani Gallardo. Evidently, the M's prefer the combination of the veteran Gallardo and Dyson to the team's preexisting assets. GM Jerry Dipoto cited Dyson's "elite level defense and base running" as the motivating factors for his addition (via Ryan Divish of the Seattle Times, on Twitter).
While the earlier swap involved a pair of short-term veterans (though Gallardo does come with an option), the Mariners sacrificed some control with this move. Dyson, 32, is entering his final year of team control, though he's still plenty affordable with a projected $2.5MM arbitration salary. The 29-year-old Karns, meanwhile, is still controllable through 2020 as a 2+ service-class player.
[RELATED: Updated Mariners & Royals Depth Charts]
Though Dyson, like Smith, hits from the left side, they are otherwise quite different players. Dyson isn't quite as adept with the bat in hand as is Smith. He has never finished a year with even an average batting line. Last year, though, was his best yet in the majors, as he hit .278/.340/.388 over 337 plate appearances. Though he hit well in very limited duty against southpaws last year, Dyson has generally struggled without the platoon advantage, limiting his ability to play as a regular.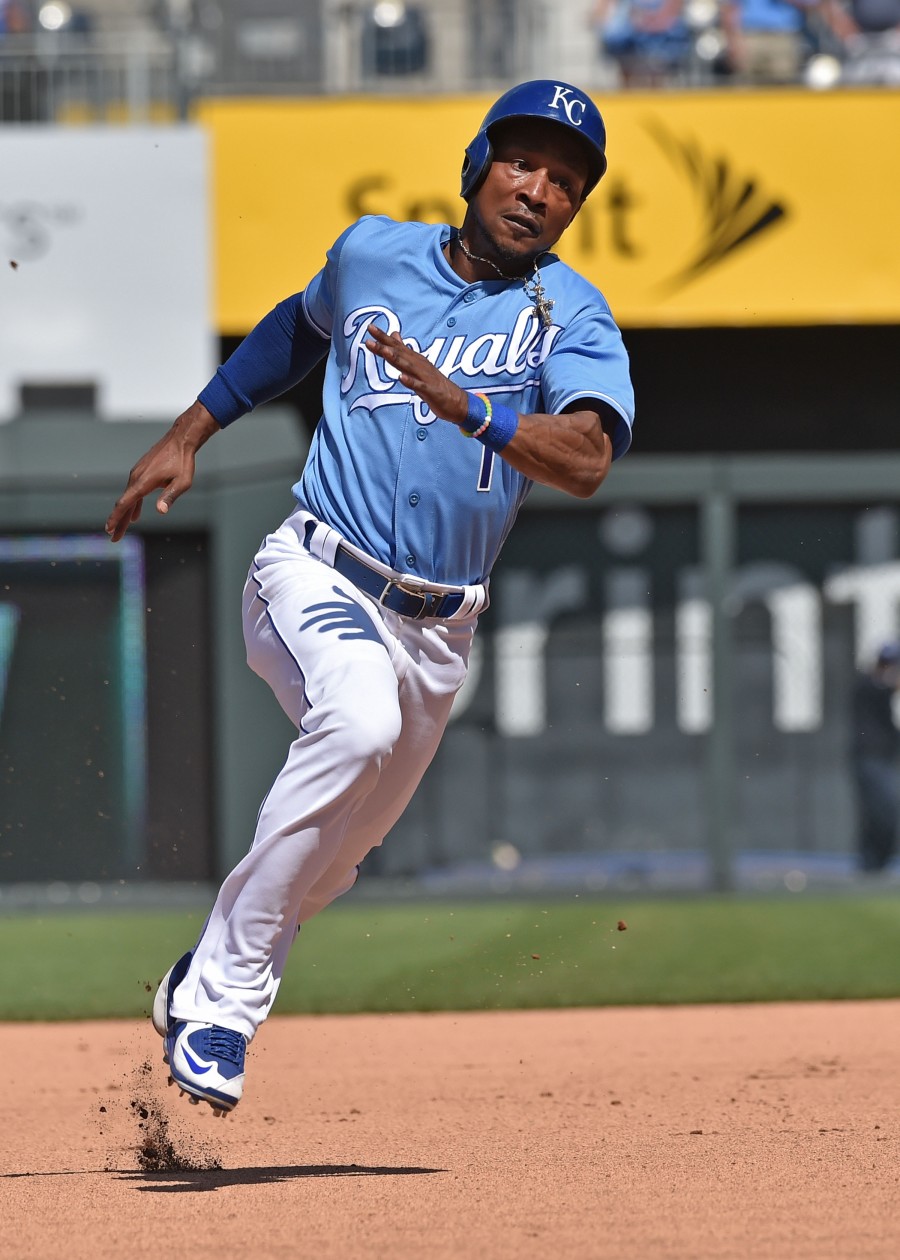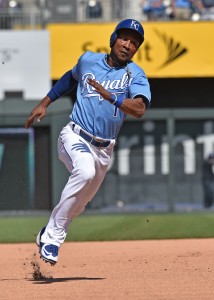 Unlike the lumbering Smith, Dyson earns his keep on the basepaths and in the field. On a rate basis, Dyson is perhaps the game's most valuable overall baserunner. Despite just 1,091 plate appearances over the past four years, he has accumulated the sixth-highest total BsR score from Fangraphs (23.2); for reference, Billy Hamilton comfortably paces the league with 36.6 BsR, though he has taken nearly 50% more trips to the plate. Dyson is also a consistent threat to run, having tallied 176 total steals in his seven full or partial major-league seasons.
Dyson is equally impressive with the glove. In that same four-year span, he's 13th in the game in total defensive value (by Fangraphs' UZR-based measure). Again, that compares favorably to the game's very best fielder, Andrelton Simmons, who has nearly hit the century mark in defensive runs since 2013 but has over twice Dyson's trips to the plate. Though Leonys Martin, another left-handed hitter, could conceivably hold onto his job as the regular in center, Dyson is obviously capable of playing there as well. That's not to say that Dyson can't impact the game from a corner spot, if that's where he ends up; Seattle certainly now has plenty of options with a defensive unit laden with quality fielders.
Still, it could end up being a hefty price to pay if Karns can harness his evident talent. Last year, he compiled only a 5.15 ERA over 94 1/3 innings, which he compiled over 15 starts and seven relief appearances. But even as he struggled with his command (4.3 BB/9) Karns managed to strike out more than a hitter per inning. And he was a highly productive, MLB starter as recently as 2015, when he gave the Rays 147 frames of 3.67 ERA ball with 8.9 K/9 against a more palatable 3.4 BB/9.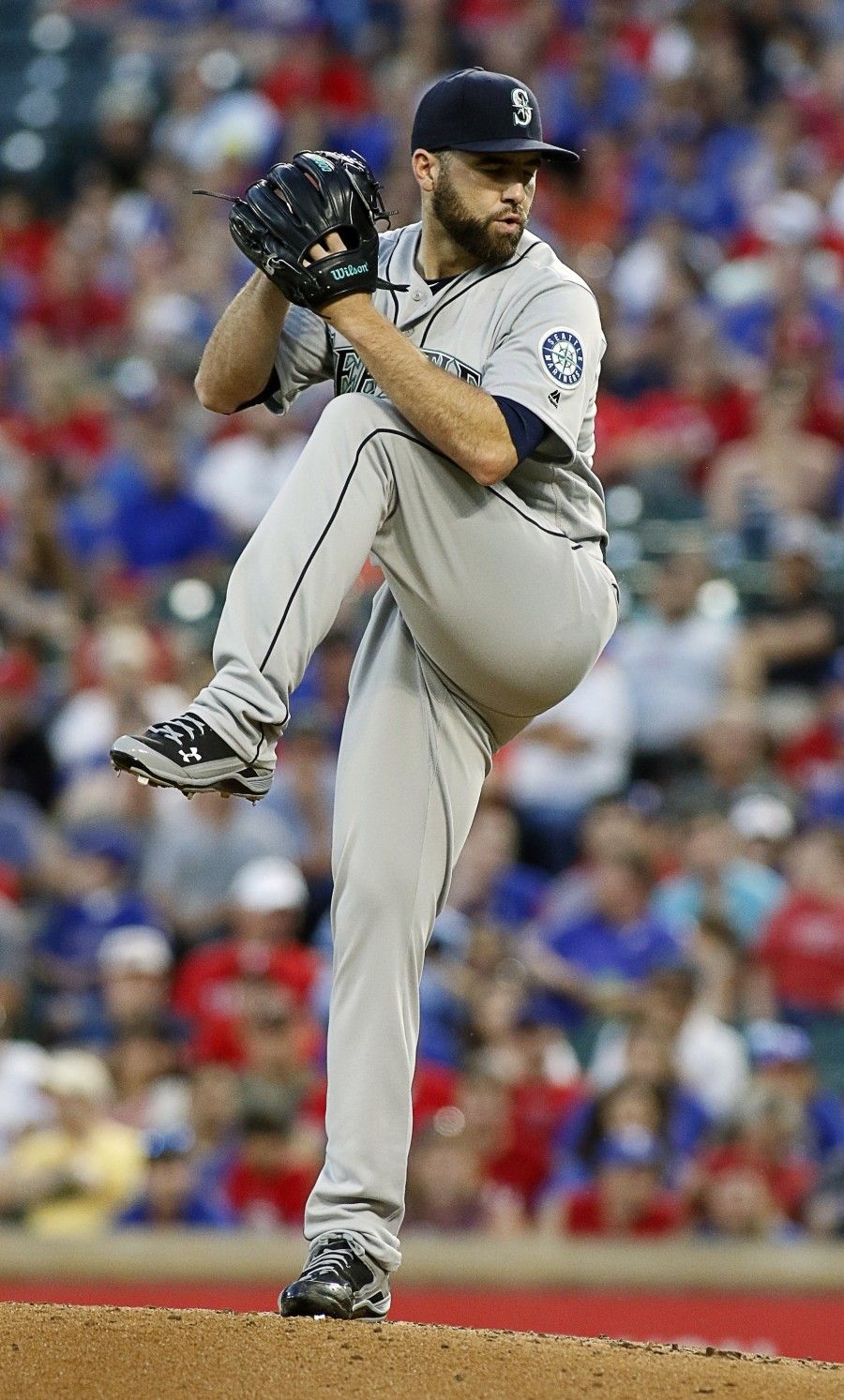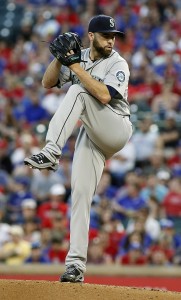 Karns's struggles in 2016 may be attributed at least in part to some misfortune, as he allowed a slightly elevated .327 BABIP and ended up with a rather low 69.0% strand rate. He also managed to show a return to the 93 mph average range with his fastball after dropping a bit in the prior year. And despite the increased walks, Karns actually worked in the zone more than ever before (48.8%) while increasing his swinging-strike rate to a personal-best 10.9%.
There are some areas of concern, though. Karns spent a lengthy stretch on the DL with a back strain, though he did nearly return to action late in the season. And he had shoulder surgery earlier in his career, which delayed his advancement to the majors. For what it's worth, this is also the third time he has been traded since 2014. (He was originally shipped from the Nationals to the Rays that spring, in exchange for Jose Lobaton, Felipe Rivero, and Drew Vettleson, and later moved to the Mariners in the fall of 2015 in in a six-player swap.)
It's not immediately clear what role Karns will play in Kansas City, but he ought to at least have a chance to compete for a starting job in camp. Other options for the back of the rotation include Jason Vargas, Chris Young, Matt Strahm, Mike Minor, and Alec Mills. If he isn't immediately utilized as a starter, it's possible that K.C. could look to find out whether Karns's stuff might play up in a full-time relief capacity. He also can still be optioned for one more season, so it's possible he could end up opening the year at Triple-A.
Parting with Dyson also opens up the outfield competition for the Royals, who otherwise likely would have used him in a platoon of some kind. But his importance to the organization was lessened by the acquisition of Jorge Soler, who the club will hope is capable of playing regularly alongside Alex Gordon and Lorenzo Cain. Other players in the outfield mix include Paulo Orlando, Whit Merrifield, Billy Burns, and perhaps prospects Hunter Dozier, Bubba Starling, and Jorge Bonifacio. While only Gordon and Burns hit from the left side (the latter as a switch-hitter), there are obviously plenty of options on hand.
Photos courtesy of USA Today Sports Images.