This is the latest entry in MLBTR's Offseason In Review series. The full index of Offseason In Review posts can be found here.
The Brewers' offseason saw them continuing to add young talent, but they also acquired several veterans who should help make them fun to watch as they integrate younger players onto their roster.
Major League Signings
1B Eric Thames: three years, $16MM (including $1M buyout on $7.5MM option for 2020)
RHP Neftali Feliz: one year, $5.35MM
LHP Tommy Milone: one year, $1.25MM (non-guaranteed)
Notable Minor League Signings
Joba Chamberlain, Ryan Webb, Eric Sogard, Ivan De Jesus Jr..
Trades And Claims
Acquired 3B Travis Shaw, SS Mauricio Dubon, RHP Josh Pennington and PTBNL from Red Sox for RP Tyler Thornburg
Acquired C Jett Bandy from Angels for C Martin Maldonado and RHP Drew Gagnon
Claimed 1B Jesus Aguilar from Indians
Lost RHP Miguel Diaz to Twins in Rule 5 Draft
Notable Losses
Chris Carter, Thornburg, Blaine Boyer, Chris Capuano
Needs Addressed
The Brewers' offseason mostly continued their recent trend of rebuilding what had been an aging roster, but their activity this winter also showed small signs that they're looking toward contending in the near future.
Their first big move of the winter was to replace first baseman Chris Carter with Eric Thames, who signed a three-year, $16MM deal the same day the Brewers designated Carter for assignment, thereby avoiding taking him through the arbitration process. The Carter move was eyebrow-raising — it isn't every day that a team drops a 41-homer hitter who's set to receive a seemingly reasonable salary. The arbitration process, though, rewards counting stats like home runs and likely would have minimized Carter's shortcomings, such as his strikeout and contact issues and lack of defensive value. MLBTR projected in October that Carter would receive $8.1MM through arbitration, and there are suggestions the salary might have gone higher. That sum seems paltry for a prolific home-run hitter, but the apparent ambivalence to one-dimensional power sources on this winter's market strongly indicates that teams aren't overly interested in sluggers who don't bring something else to the table. The Brewers' inability to trade Carter, as well as his eventual signing with the Yankees on a mere $3.5MM deal, suggest that the league didn't think Carter was worth nearly as much as the arbitration process would have paid him.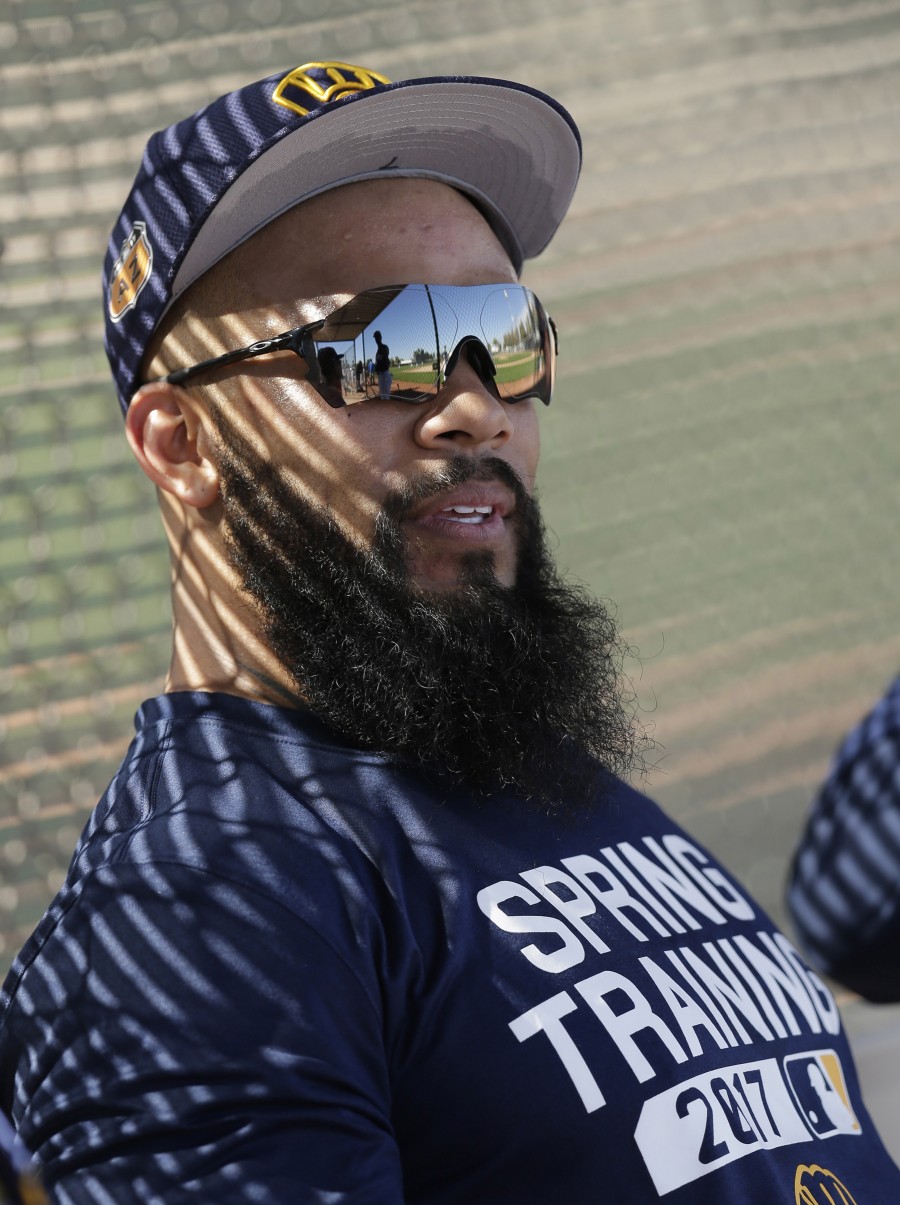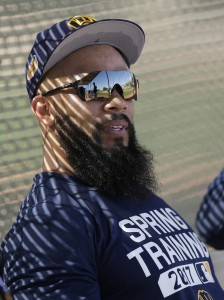 In Carter's place, the Brewers landed Thames, whose unusual background makes him an interesting and somewhat outside-the-box fit for the team's first-base opening. Thames spent two forgettable seasons with the Blue Jays and Mariners in 2011 and 2012 before heading to the NC Dinos in South Korea, where he emerged as one of the KBO's most fearsome sluggers. Even in a league dominated by offense, Thames' numbers stood out — he hit 124 home runs in Korea in a mere 1,634 plate appearances. He's also still just 30, young enough that he could have several more power-hitting seasons left in him.
There's still very limited data on how KBO stats will translate to the Majors, and the existing precedents for prime-age sluggers point in different directions — Jung Ho Kang has been a success (his off-the-field problems notwithstanding), while Byung Ho Park's first season was a failure. Perhaps the biggest difference between Kang and Park prior to their arrivals in the states, though, was their plate discipline. Kang had 293 strikeouts in his last three seasons in Korea, while Park had a very high 399 (including 161 in his last season there). Thames, like Kang, had 293 whiffs in his three seasons in the KBO, suggesting a balanced approach that could play well as he returns to the big leagues. The well-rounded offensive game Thames demonstrated in Korea, where he posted OBPs above .420 in all of his three seasons, also contrasts sharply with that of Carter. No one really knows how Thames' game will play in the big leagues at this point, but the Brewers, as a rebuilding club that didn't have an obvious fix at first, were in great position to gamble on a relative unknown.
More analysis after the break …
The Brewers also swapped catchers with the Angels, taking what would appear to be a slight short-term hit to acquire more youth and team control. Martin Maldonado, who headed west in the deal, is a well-regarded pitch framer and an outstanding backup. He only has two years of control remaining before free agency, though, and his struggles to hit for average limit his upside as a starter. In return, the Brewers received Bandy, who's less of a known quantity but who hit passably in 2016 in his first full year in the big leagues. He's also three and a half years younger than Maldonado and has five years of team control remaining.
In the bullpen, the Brewers added a new closer in Neftali Feliz, compensating in large part for the departures of Tyler Thornburg (see below), and, before him, Jeremy Jeffress and Francisco Rodriguez. Feliz's $5.35MM guarantee fell well short of the three-year, $18MM deal MLBTR predicted he'd receive (although Feliz's contract does contain bonuses for games pitched and games finished that could be quite lucrative if he serves the whole year as a closer). Perhaps the biceps tendinitis that ended Feliz's 2016 season a month early had a significant effect on his market.
That's not to say signing with the Brewers didn't have benefits for Feliz, however. A one-year pact and an opportunity to pitch the ninth could allow him to market himself as a closer next offseason, potentially landing a bigger deal than he would have received had he taken a multi-year contract to pitch elsewhere in a setup role. The Brewers, meanwhile, got a high-velocity righty who could help the back end of their bullpen and be a valuable trade chip in July should they fall out of the race.
The Brewers also added Tommy Milone on a cheap, non-guaranteed deal. Milone will compete for a spot in the back of the Brewers' rotation, potentially giving the team a left-handed arm to slot alongside what figures to be a large collection of righties. If he doesn't win that job, he could work as a lefty out of the bullpen (although he's had relatively even splits throughout his career, meaning he isn't an obvious fit as a LOOGY). The soft-tossing Milone has never been a star, and he's coming off a poor season in Minnesota. He had four straight years before that in which he was at least modestly productive, though, and at $1.25MM, he represents only a tiny risk for a team that might need him to eat innings.
Elsewhere, the Brewers attempted to extend infielder Jonathan Villar on a $20MM contract, but were rebuffed. The structure of the deal isn't currently known, but it presumably would have bought the Brewers control over one or more years beyond 2020, after which Villar is scheduled to become a free agent. Villar is coming off a breakout 2016 in which he led the NL in stolen bases and batted .285/.369/.457; it appears both he and the Brewers are optimistic about his ability to perform at a high level. He'll play second base in 2017 after manning mostly shortstop and third last year. The move, along with the acquisition of Travis Shaw (see below), bumps Scooter Gennett from the starting lineup after two straight years of just over replacement-level performance.
Questions Remaining
As with most rebuilding teams, the Brewers have no shortage of questions about their roster. MLBTR's Jason Martinez outlined those questions heading into Spring Training. Notably, the Brewers must decide how best to distribute playing time at catcher between Bandy, Andrew Susac and Manny Pina, as well as which five pitchers should make up a rotation that currently appears to be up in the air beyond Junior Guerra and Zach Davies.
In general, though, most of the organization's big questions won't be answered until later. For now, they'll try to sort through what's becoming a growing collection of young talent. There are surely positions where they're more comfortable, such as second base (Villar), shortstop (former top prospect Orlando Arcia, although he struggled in his 2016 rookie season) and center field (where they have 2016 breakout performer Keon Broxton). The Brewers also have capable or potentially capable veterans at first base (Thames), third base (Shaw) and left field (Ryan Braun). Elsewhere, they'll attempt to address uncertainty with quantity, but it still could be argued that they have the potential for at least average performances at every position on the diamond.
The pitching staff is a different story, and the Brewers' rotation in particular currently looks weak, with Matt Garza, Jimmy Nelson, Chase Anderson, Wily Peralta and Milone among the many merely passable possibilities to fill out the rotation beyond Guerra and Davies (who don't exactly project to be aces themselves). But that group could solidify in the coming years with the additions of prospects like Josh Hader, Luis Ortiz and Brandon Woodruff, with others perhaps coming along also via trade or the team's development pipeline. Despite the Feliz addition, the bullpen doesn't look particularly strong either, although the Brewers' relief situation could look quite different by the time it looks poised to contend, and they can always add relievers in future offseasons.
The Braun deal the Brewers reportedly pursued with the Dodgers last summer, which would have netted them veteran starting pitcher Brandon McCarthy along with other talent (Yasiel Puig and a pair of prospects of unknown identity), perhaps demonstrates what the Brewers might be thinking should they attempt to move Braun again later. McCarthy would have given the team a potentially productive — albeit risky — rotation option in his second year back after April 2015 Tommy John surgery. The more important likely reason McCarthy came up in trade reports was because the Dodgers wanted to offset some of Braun's salary, but from the Brewers' perspective, the fact that McCarthy might have become a decent rotation option was surely a nice perk.
Speaking of that unconsummated trade, one issue that remains unsettled is Braun's continued presence on the Brewers' roster despite the recent departures of many of his peers. There weren't many juicy Braun rumors this offseason, despite the reported potential Dodgers blockbuster last summer. One factor might have been the crowded OF/1B/DH market, which caused many sluggers to languish in free agency well into the new year. Braun is signed through 2020 and controllable through 2021, so the Brewers theoretically have time to trade him, although he already has a limited no-trade clause that allows him to block deals to all but six teams, and he will acquire an ironclad no-trade clause if he reaches 10-and-5 status in mid-May.
Deal Of Note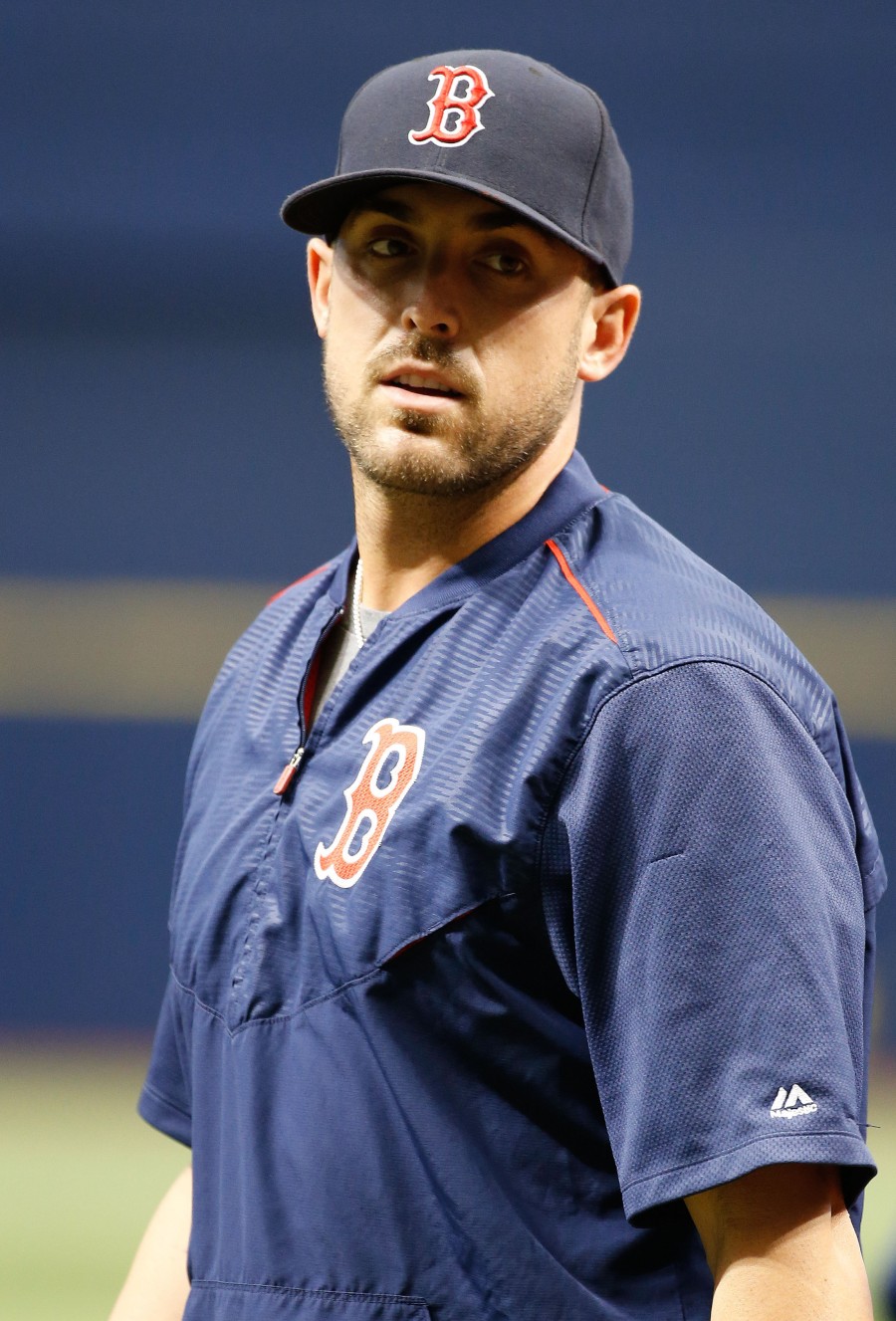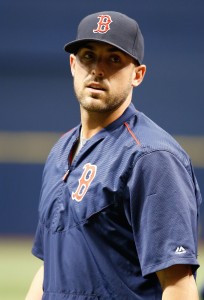 The Brewers' trade of Thornburg to the Red Sox for Shaw, Mauricio Dubon, Josh Pennington and a player to be named looks like it improves the organization for the long term, perhaps without even sacrificing much in the short term. Thornburg has, to be sure, become an elite reliever, using an outstanding fastball to post a 2.15 ERA, 3.4 BB/9 and an excellent 12.1 K/9 last season. But he has only three years of control remaining. Shaw, meanwhile, has five, and has already become a productive regular in his first season and a half in the big leagues. And as good as Thornburg was last year, his ERA was ahead of his peripherals. Projection systems like Steamer and ZiPS see Thornburg coming back to earth somewhat in 2017, and Shaw, a credible regular third baseman who seems capable of average to above-average defense at either corner infield spot, providing greater overall value.
Shaw, it should be noted, faded badly in 2016, batting just .194/.259/.360 in the season's second half. And at 27 in April, he doesn't appear to have tremendous upside — one of the better-case scenarios for him is that he becomes merely a very good player, rather than a star. He might, at some point, need to be platooned as well. Also, the value of dominant bullpen arms has rarely been higher than it is now, meaning that even though Thornburg lacks the closer pedigree of the recently traded relievers who have commanded the largest hauls (such as Aroldis Chapman and Craig Kimbrel), he should have fetched quite a bit on the trade market.
Even so, it appears there's decent potential for Shaw alone to outproduce Thornburg right away. And that's even before considering the rest of what the Brewers received. Dubon is still just 22, can play shortstop, and broke out in Class A+ and Double-A last season. He doesn't seem likely to hit for much power, but he could post good on-base percentages in the Majors. And while Pennington is a lottery ticket, he's an interesting one, with a mid- to high-90s fastball and a decent curve. There's also the player to be named, who hasn't yet been revealed.
Overview
2017 isn't likely to be the Brewers' year, but their future appears promising — in addition to their interesting group of position players at the big-league level, they now boast a strong farm system headed by recent trade acquisitions like Lewis Brinson, Isan Diaz, Dubon, Hader and Ortiz, along with top draft picks like Corey Ray, Trent Clark and Lucas Erceg. The team seemingly has many more good position players than pitchers, although GM David Stearns can address that imbalance on the trade market as he attempts to mold an increasingly interesting collection of talent into the next good Brewers team.
What's your take on the Brewers' winter? (Link to poll for mobile app users …)
[polldaddy poll=9682561]
Photos courtesy of USA Today Sports Images.