This is the latest entry in MLBTR's Offseason In Review series. The full index of Offseason In Review posts can be found here.
The first offseason of the Twins' new-look front office was headlined by a litany of Brian Dozier trade rumors that never came to fruition. Ultimately, the winter proved to be a quiet one for a club that has spent the better part of a decade in the American League Central cellar.
Major League Signings
Trades and Claims
Claimed SS/2B/3B Ehire Adrianza off waivers from the Brewers
Acquired Rule 5 RHP Justin Haley from the Angels in exchange for cash
Traded RHP Pat Light to the Pirates for cash
Extensions
Notable Minor League Signings
Notable Losses
Needs Addressed
The 2016-17 offseason marked the first test for new chief baseball officer Derek Falvey and general manager Thad Levine — the two men that were tasked with leading the new Twins front office following the surprising dismissal of Minnesota GM Terry Ryan (now a special advisor with the Phillies). Those unfamiliar with the Twins may raise an eyebrow at calling it "surprising" for a 100-loss team to fire its GM, but virtually no organization has shown loyalty in its front office and coaching staff like the Twins. Incredibly, Falvey is just the fourth man to assume the top spot in Minnesota's baseball ops hierarchy since 1985.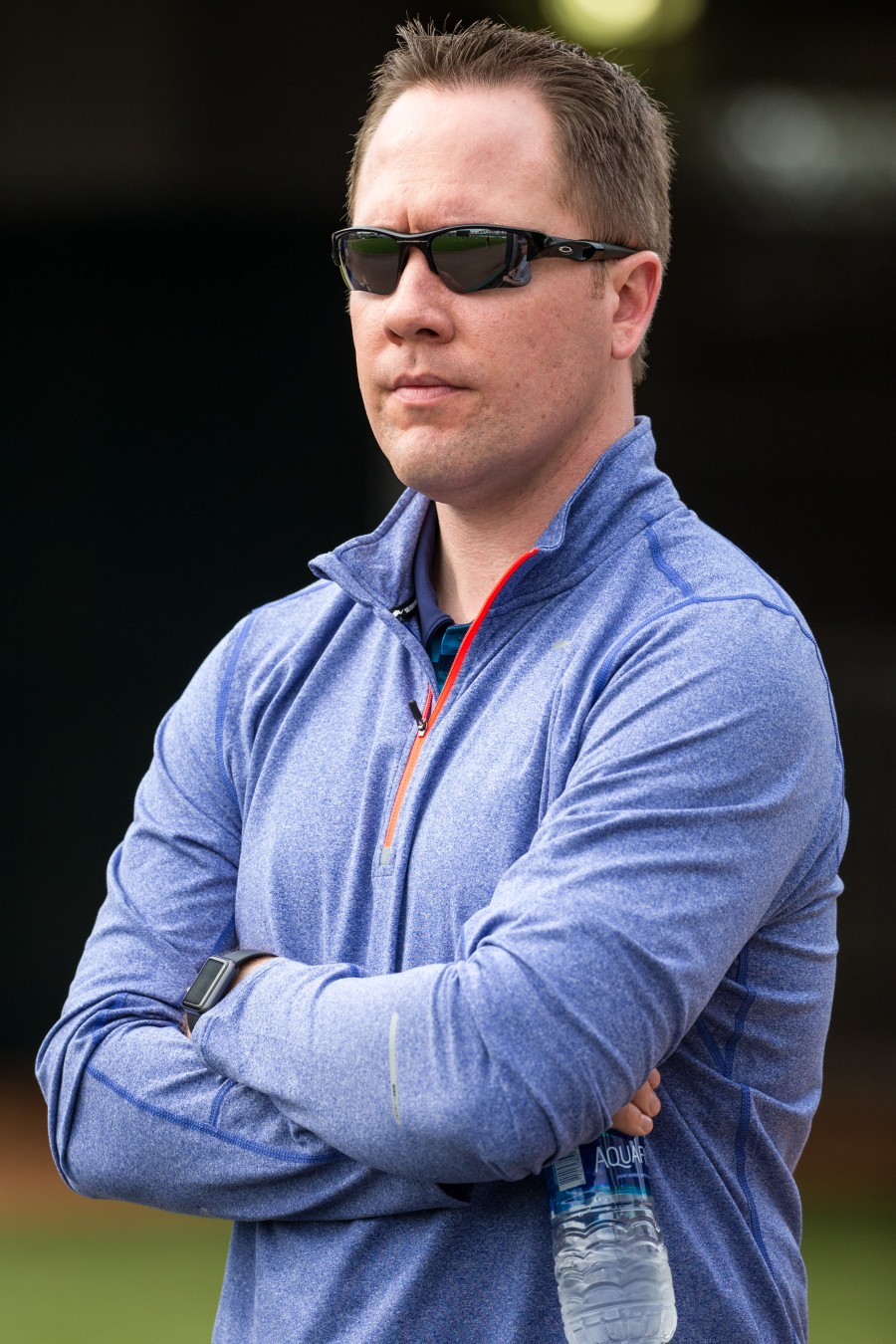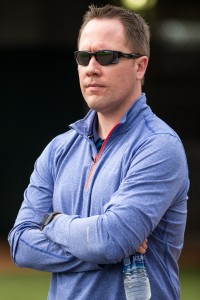 While Falvey and Levine didn't gut their new roster in the same manner that some of their peers have in recent offseasons upon being hired (e.g. Jerry Dipoto in Seattle, David Stearns in Milwaukee), the new Minnesota duo did cut ties on one of the team's longest-tenured players in the form of Trevor Plouffe. Rather than pay the third baseman a projected arbitration salary north of $8MM, Minnesota outrighted Plouffe, clearing a path for Miguel Sano to man third base.
Along those same lines, Falvey and Levine waited until late in the offseason to designate Byung Ho Park for assignment, banking on the fact that the remaining $9.25MM on his contract would allow him to pass through waivers and remain in the organization without occupying a 40-man spot. That's exactly how the situation panned out, and he'll now look to work his way back to the Majors after a strong Spring Training once he returns from an injury in Triple-A.
While an overabundance of corner/DH options (many of whom haven't been impressive) has been a recent issue for the Twins, catching has been a need in Minnesota since concussions and back injuries forced Joe Mauer to vacate his lifelong position and move to first base. The post-Mauer days have seen the Twins turn to Kurt Suzuki for three years and a long list of less-productive options, including Ryan Doumit, Josmil Pinto, Drew Butera, Chris Herrmann, John Ryan Murphy, Juan Centeno and Eric Fryer.
The first significant move for Falvey and Levine was to shore up the catching spot with a plus defender — something they lacked during the three-year term of Suzuki. Suzuki was often a passable offensive option, relative to other backstops, but he struggled greatly in throwing out runners and in framing pitches. No team caught fewer than the 64 runners the Twins have thrown out in stolen base attempts from 2014-16. (And it's not particularly close, with the Rockies and White Sox tied for the next-fewest at 82.)
Jason Castro's three-year, $24.5MM deal might've seemed steep based on his offensive struggles, but he grades out as one of baseball's best framers and threw out base thieves at a 30.4 percent clip in 2015-16. Pitching has been one of the Twins' greatest ills since their 2011 downward spiral, and Castro should help out the staff in a number of ways. Castro's struggles against lefties may have prompted Falvey and Levine to bring in a player with whom they're quite familiar in veteran backstop Chris Gimenez. After spending time with Falvey's Indians and Levine's Rangers in recent years, Gimenez broke camp as the backup to Castro in Minnesota, giving the club a platoon option with solid glovework himself.
Bullpen depth has been an issue for the Twins in recent seasons, and while Matt Belisle is hardly a big-name addition, he represented a highly affordable option (one year, $2.05MM) that has pitched to a combined 2.15 ERA across 79 2/3 innings over the past two seasons. He doesn't miss many bats — an all-too-common trend among Twins pitchers — but has enjoyed relatively consistent success dating back to the 2010 campaign.
Questions Remaining
The biggest question surrounding the Twins this offseason was whether they should pull the trigger on a trade of Brian Dozier on the heels of the second baseman's 42-homer campaign. Unfortunately for Minnesota, it was hardly a seller's market. Only the Dodgers and Angels truly needed second base upgrades, and the Halos' lackluster farm system made it difficult to pursue a premium trade target.
Rumors tying the Dodgers to Dozier persisted for the better part of two months. Specific machinations vary from report to report, but the general, underlying theme seems fairly clear. The Dodgers felt comfortable parting with promising right-handed pitching prospect Jose De Leon in a straight-up swap for Dozier, while the Twins wanted at least one quality second piece. Early reports had the Twins pursuing top-level second pieces such as Cody Bellinger and Yadier Alvarez, though later reports indicated that lesser-regarded names like Brock Stewart were off the table as a secondary piece, as well. Ultimately, L.A. swapped De Leon for Logan Forsythe in a one-for-one exchange.
So, the Twins entered 2017 with Dozier again in the heart of their lineup, and the question now turns to whether it was a mistake not to flip him for De Leon. Certainly, the 24-year-old De Leon is a promising piece, but there's serious risk in swapping a proven big leaguer for just one pitching prospect (as Twins fans know all too well from the Denard Span / Alex Meyer trade), and Dozier could be in higher demand this summer. Dozier's quietly been one of the game's better second basemen for the past four seasons (16.4 fWAR, 17.8 rWAR), but a sudden downturn in performance or a significant injury could make the decision to hold look ill-advised.
Looking to the rest of the roster, the Twins face a familiar refrain. There are question marks up and down the rotation, the bullpen could be thin, and the lineup is extremely dependent on a number of high-ceiling but unproven position players.
Ervin Santana has been somewhat quietly excellent since last June, and Hector Santiago is off to a nice start as he looks to rebound from a terrible stint with Minnesota last season. Phil Hughes, Kyle Gibson and Adalberto Mejia (acquired last summer for Eduardo Nunez) all broke camp in the rotation, but Mejia's already been optioned out after struggling. Hughes' velocity is down after thoracic outlet surgery last summer, and Gibson hasn't shown signs of righting the ship after a down year in 2016.
The Twins lost one rotation candidate early in spring when Trevor May tore his UCL and required Tommy John surgery. It's possible that Tyler Duffey could get another look in the rotation, with other candidates including once-vaunted prospect Jose Berrios (who was shelled in his first tastes of the Majors last year) or well-regarded lefty Stephen Gonsalves. Former top picks Kohl Stewart and Tyler Jay don't appear to be especially close, and Jay is in fact now being developed as a reliever. Suffice it to say, the rotation picture is murky, at best.
Adding Belisle to the bullpen was a fine low-cost/low-risk move, but the Twins' relief corps is still rife with uncertainty. Glen Perkins will be out until at least June following last year's shoulder surgery, and it remains to be seen if Brandon Kintzler can sustain his 2016 success. Ryan Pressly pitched well from 2014-16, and Taylor Rogers looked like a solid lefty upon debuting in 2016. Beyond that, the Twins are counting on a hodgepodge of inexperienced arms and reclamation projects (e.g. Craig Breslow) to buttress a shaky rotation.
The lineup comes with similar questions. Each of Eddie Rosario, Byron Buxton and Max Kepler has frequented top 100 prospect lists in recent years, and each has had some big league success. But, none of the bunch has solidified himself as a big league regular just yet. Buxton's early struggles, in particular, lead to further questions for this team.
In the infield, Jorge Polanco opened the year as the everyday shortstop despite the fact that scouting reports peg him as a better option at second base or third base. Sano, meanwhile, needs to prove that he can serve as a passable defensive option at third base. Eduardo Escobar and Danny Santana made the club as reserves, but Santana hasn't hit since his BABIP-fueled rookie season, and his lack of minor league options could jeopardize his 40-man spot at some point in 2017. At some point, Park or Kennys Vargas will be settled upon as the long-term option at designated hitter, but Robbie Grossman has held down the fort quite nicely in that regard early in 2017.
Deal of Note
Entering the offseason, few would've projected Jason Castro to receive the most significant contract of any catcher this winter. The 29-year-old is a former first-round pick and did have an All-Star 2013 campaign in which he batted .276/.350/.485 with 18 home runs in 491 plate appearances. But, he followed up that excellent season with a collective .215/.291/.369 batting line from 2014-16 and hit just .210/.307/.377 in his platform year before free agency.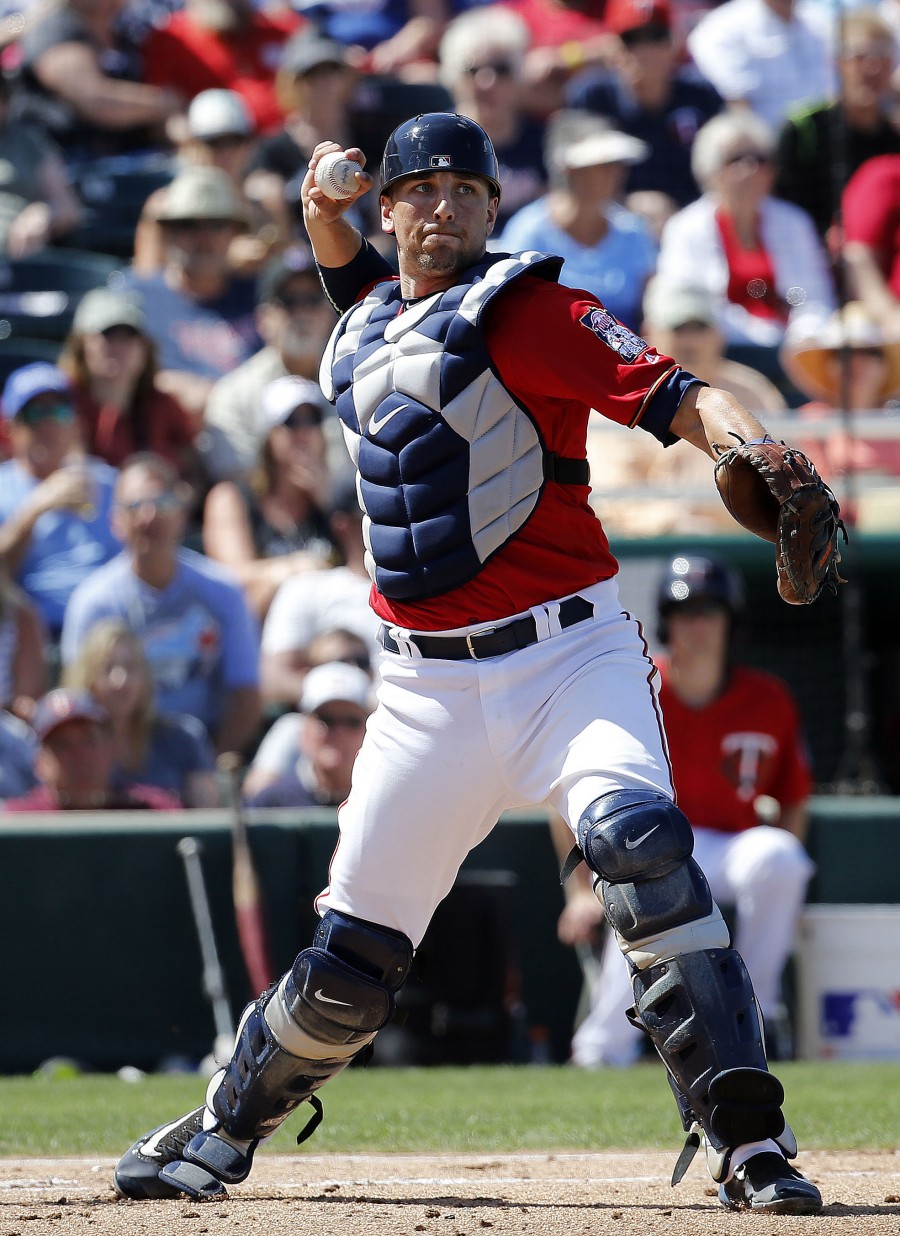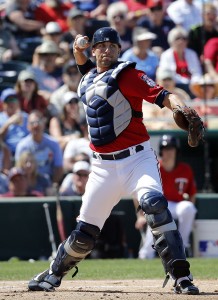 The market for Castro was robust from the start, though, with multiple clubs showing interest. The Twins, Rays and Braves led the charge in pursuing Castro, though he was said to have multi-year offers from at least four teams in addition to multiple three-year offers before signing with Minnesota. Compare that to the market of Matt Wieters — a considerably more accomplished offensive player — and the Castro contract becomes a readily apparent sign of a paradigm shift in the valuation of catchers throughout the league.
Catcher defense is being valued at an all-time high, with a particular emphasis on pitch-framing coming into focus. Wieters' pitch-framing marks have been below average in recent years, as have those of Welington Castillo — another catcher whose bat is superior to that of Castro but was surprisingly non-tendered. Castillo had to settle for a guaranteed two years at a lesser rate than Castro, further exemplifying that teams are increasingly concerned with what catchers do behind the plate than what they can do at the plate.
While the addition of Castro isn't going to turn the Twins' pitching staff from a bottom-of-the-league unit to a premium collection of arms, there's also an argument to be made that signing a catcher with this skill-set was the best way for Minnesota to overhaul its staff in one fell swoop. Framing numbers, of course, are an inexact science, but for the sake of comparison, Baseball Prospectus rated Suzuki 6.8 runs below average in terms of framing last year, while Castro was among the game's best at 16.3 runs above average.
Overview
As has been the case in recent years, the Twins are relying on some questionable veteran arms in the rotation and a slew of talented-but-unproven position players to fill out the lineup. Thus far, the Twins have trotted out an everyday lineup that features five players — Buxton, Sano, Rosario, Kepler and Polanco — that were regarded as top 100 prospects within the past two years. There's plenty of upside in this bunch, but it's not realistic to expect that each of that quintet will prove to be an average regular or better.
It's true that in any given season, any club could contend with enough breaks (see: the 2015 Twins). This year's version of the Twins got off to a hot start, but it still seems likely that 2017 will be more about determining which members of the team's most recent wave of top prospects can live up to the hype.
If and when they fall out of the race in the American League Central, the Twins will have a handful of chips to cash in and further add to the youth movement, including Dozier, Ervin Santana, Kintzler, Belisle and any of Santiago, Hughes and Gibson depending on health and performance. The new front office didn't act as a definitive seller this winter, though, suggesting that Falvey, Levine & Co. at least feel it's possible that enough of the young talent already in the system can be vital cogs in the next competitive Twins team.
Let's see what MLBTR readers thought about Minnesota's offseason (link to poll for Trade Rumors app users)…