If the first couple months of the major league season are any indication, two of baseball's best hitters are emerging in New York. In the Bronx, there's Yankees right fielder and American League Rookie of the Year front-runner Aaron Judge; in Queens, Mets outfielder Michael Conforto has rebounded from an underwhelming 2016 to fare even better than he did during his sensational rookie campaign in 2015.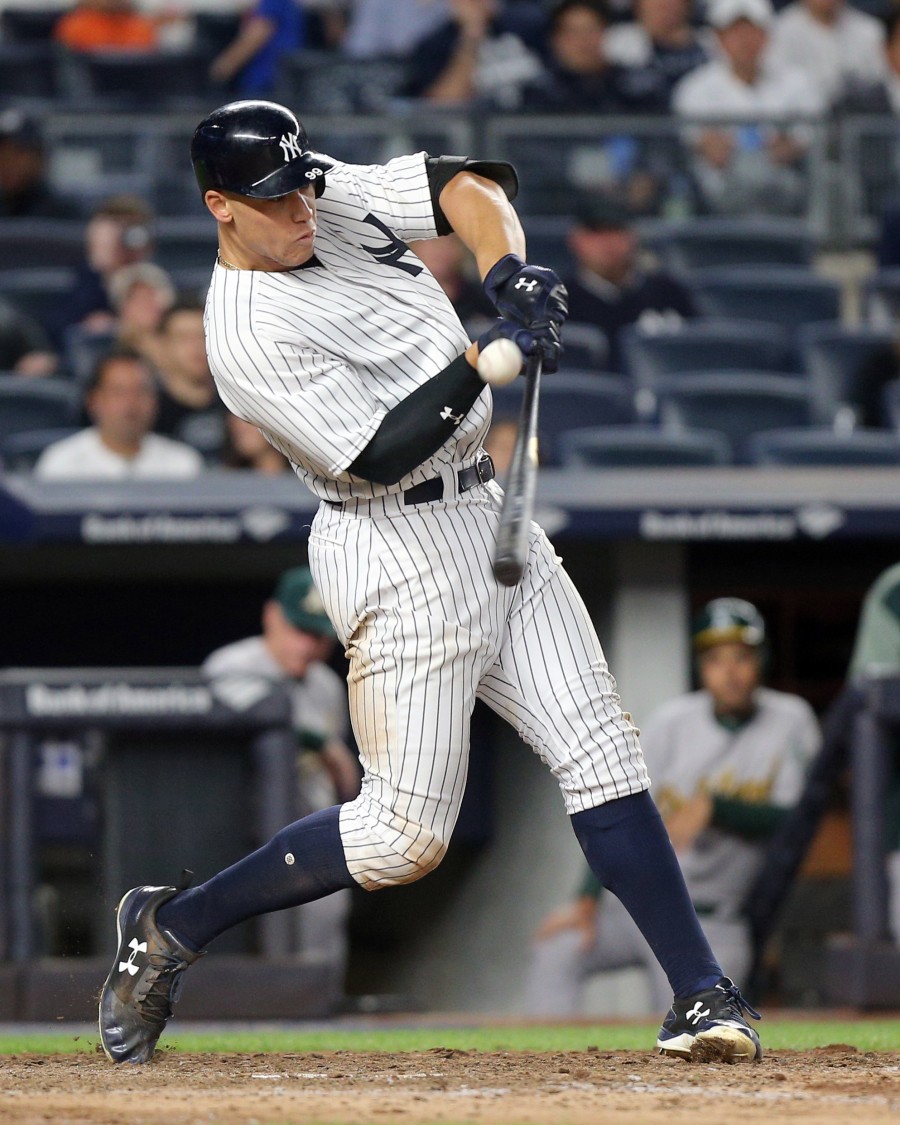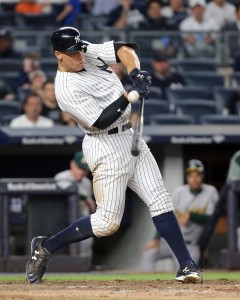 Given that Judge looked lost during his first big league stint last season, his success this year has come as a bigger surprise than Conforto's. The 6-foot-7, 275-pound behemoth did notch four home runs in only 95 plate appearances, but that came with an alarming strikeout rate (44.2 percent) and a horrid .179/.263/.345 batting line. To his credit, though, the 25-year-old Judge worked prior to the season on cutting down his strikeouts and making more contact, as FanGraphs' Travis Sawchik detailed earlier this month, and the results have been excellent. Everything is trending right for Judge – his strikeout rate is down to a manageable 29 percent; his contact rate has shot up exactly 10 points (from 60.2 percent to 70.2 percent); his walk rate has climbed from 9.8 percent to a terrific 14.2 percent; his out-of-strike zone swing rate has fallen from 33.6 percent to 25.5 percent; and his swinging-strike rate is at 12.4 percent after sitting at 18.1 percent last year.
All of Judge's gains have helped lead to a .316/.421/.665 line in 183 PAs – not to mention a first-place start for the Yankees – and he currently ranks third in the majors in both wRC+ (192, trailing only Mike Trout and Freddie Freeman) and isolated power (.348, again behind only Trout and Freeman), and second in home runs (15, one behind Trout and tied for second with Bryce Harper). While an unsustainable .391 batting average on balls in play has propped up Judge's numbers, his production still looks legitimate when factoring in the degree to which he has punished baseballs. Judge's expected weighted on-base average, which uses exit velocity and launch angle to gauge a hitter's performance, is sitting at .427 – not far below his actual wOBA of .450 – per Baseball Savant. As great as Judge has been offensively, he has also held his own with the glove, ranking fifth among outfielders in Defensive Runs Saved (seven, behind well-known defensive wizards Jackie Bradley Jr., Mookie Betts, Kevin Kiermaier and Byron Buxton) and a respectable 34th among 70 qualifiers in UZR/150 (2.7).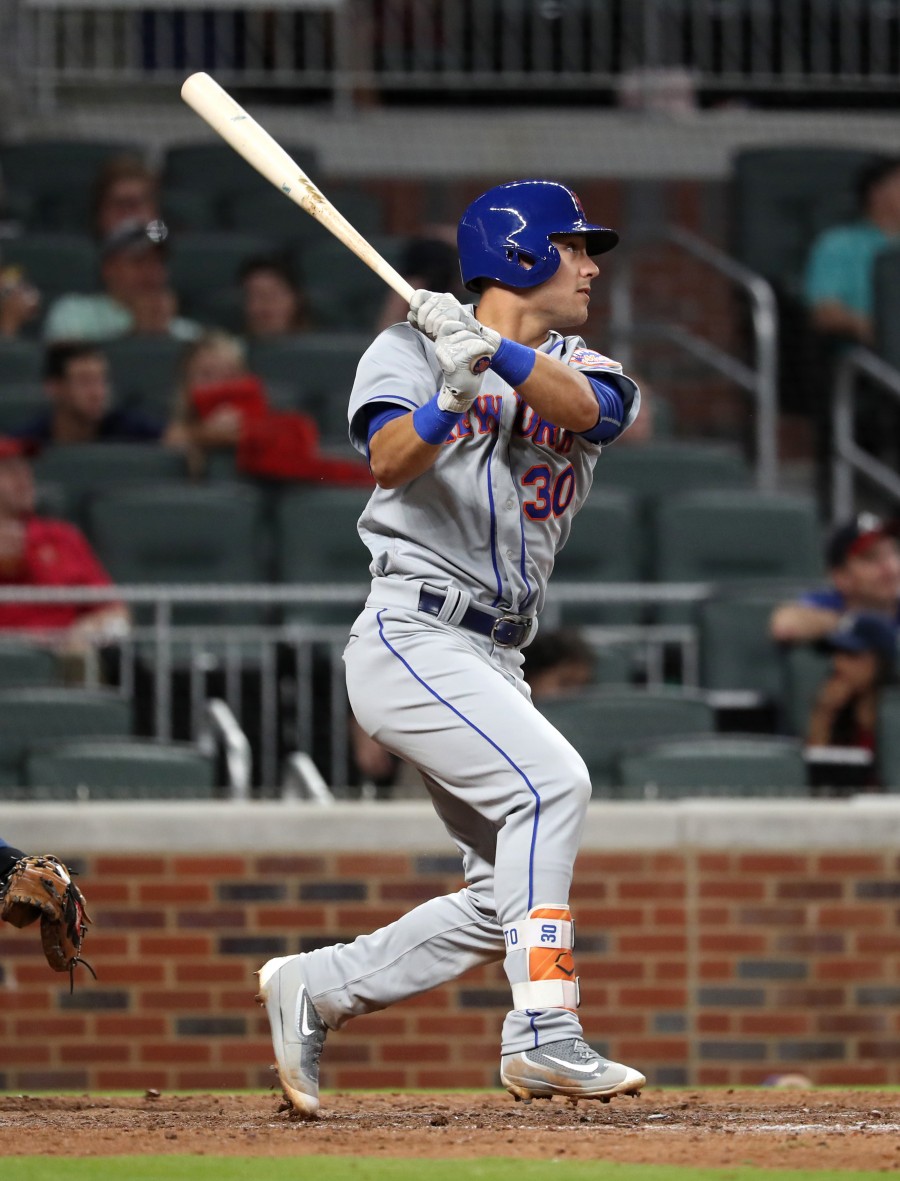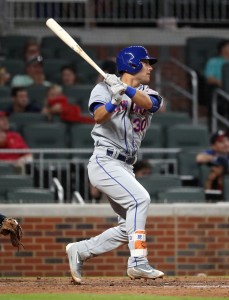 Conforto, meanwhile, hasn't been on Judge's level defensively (a combined minus-one DRS and minus-5.2 UZR/150 at all three outfield positions); however, as Judge has been this season, Conforto was outstanding with the glove during his rookie year (nine DRS, 26.5 UZR/150), so there's reason for hope going forward. Regardless, the bulk of the 24-year-old Conforto's value will always come from his bat, and the lefty-swinger has done his best to match the right-handed Judge and keep the woebegone Mets afloat this season. Conforto, after hitting a so-so .220/.310/.414 in 348 major league PAs last season and even earning a minor league demotion, is now sitting at .322/.416/.658 with 13 homers and a 13.3 percent walk rate (against a strikeout percentage of 24.9) in 173 trips to the plate this year. He ranks fifth in the majors in ISO (.336) and sixth in wRC+ (178), and while he's also running a BABIP (.370) that won't last, his .391 xwOBA (down from a .440 wOBA) is indicative of a superstar-caliber hitter.
While Judge and Conforto have torn apart major league pitching this year, the fact that the two are thriving isn't completely shocking, as each cracked various top 100 lists as prospects. Now, both sluggers are more than living up to the hype they generated before their major league tenures began. With Judge and Conforto potentially in the midst of becoming franchise cornerstones, I'll ask you the same question Joel Sherman of the New York Post presented to major league scouts and front office executives earlier this week: Who's the better long-term piece?
Photos courtesy of USA Today Sports Images.