10:08pm: The Marlins have announced the trade.
10:02pm: The Mets are sending minor league right-hander Merandy Gonzalez and minor league outfielder Ricardo Cespedes to the Marlins to complete the trade, reports Joel Sherman of the New York Post (on Twitter).
9:48pm: In a surprising development, the Mets have struck a deal to acquire closer AJ Ramos from the Marlins, reports MLB Network's Ken Rosenthal (on Twitter). The Mets are sellers at this year's deadline, but Ramos remains under control through the 2018 season, and the Mets have reportedly been intent on contending next season, so Ramos will help in that regard.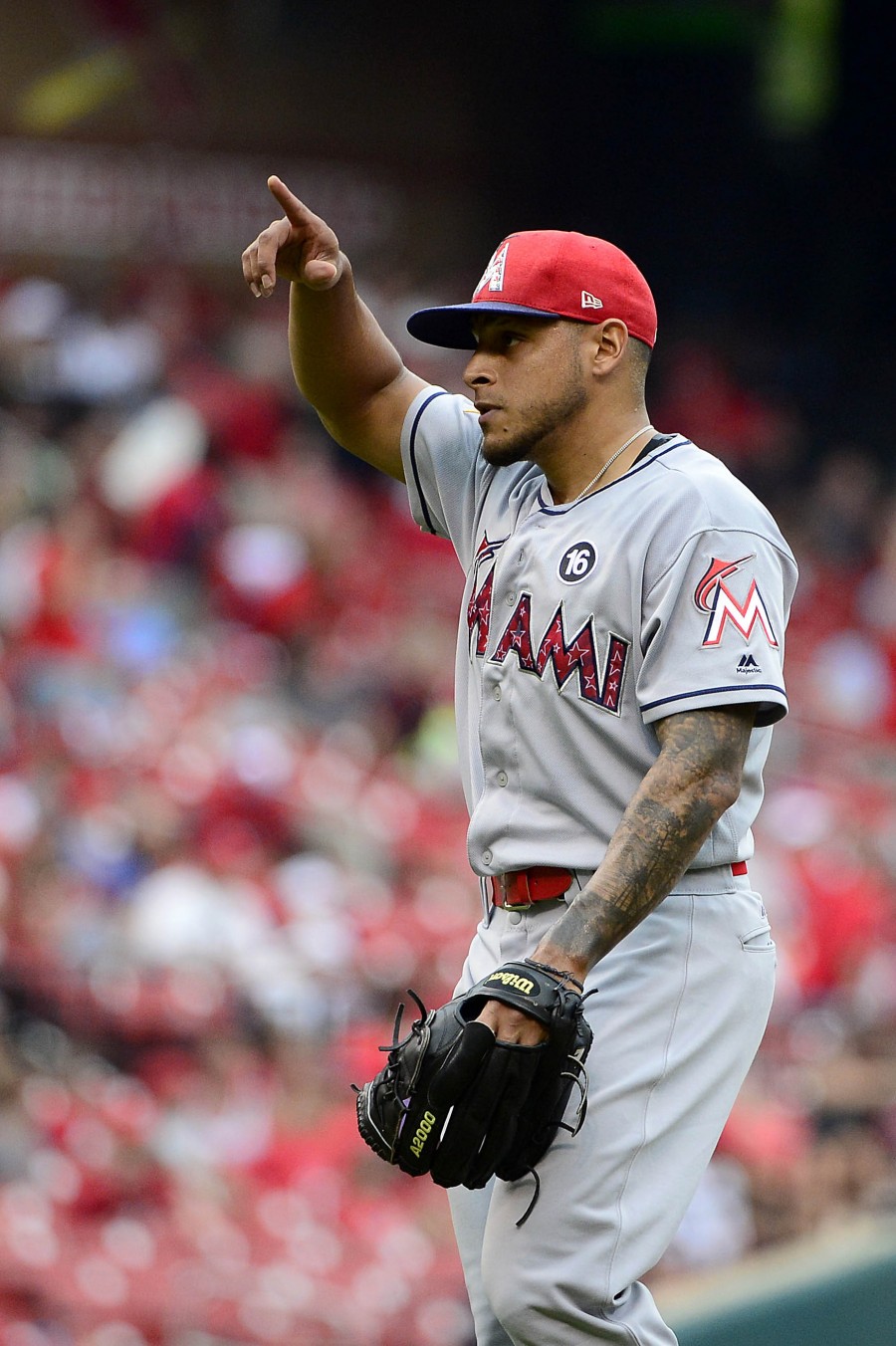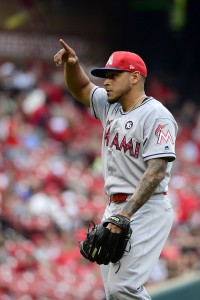 The Mets are likely to trade closer Addison Reed, an impending free agent, between now and Monday's non-waiver deadline, so they stood to lose their top 2018 setup option either to free agency or trade. Ramos could actually close for the Mets until Jeurys Familia is healthy enough to return, then ultimately settle into a setup role. He's earning $6.55MM in 2017 and will be eligible for arbitration once more this winter before hitting the open market after the 2018 season.
Ramos has a solid, if unspectacular 3.63 ERA through 39 2/3 innings this season, but he's been a generally dominant option out of the Miami 'pen dating back to 2014. Over the past four seasons, Ramos has pitched to a combined 2.61 ERA with 10.6 BB/9, 4.7 BB/9 and a 40.6 percent ground-ball rate through 238 innings. His lack of control, of course, isn't ideal for a late-inning reliever, but Ramos has consistently been able to strikeout between 10 and 11 batters per nine frames, which has helped to mitigate many of those free passes.
With Ramos in the fold for the 2018 campaign, next year's Mets bullpen looks like it'll be anchored by Familia, Ramos, Jerry Blevins and perhaps rookie right-hander Paul Sewald, who has averaged 11 K's per nine innings himself  through 41 innings in his first taste of big league action.
Gonzalez and Cespedes rank ninth and 22nd, respectively, on the Mets' midseason top 30 prospects list over at MLB.com. Through a combined 106 innings between two Class-A levels, the 21-year-old Gonzalez has worked to a 1.78 ERA with 7.6 K/9, 1.8 BB/9 and a 41 percent ground-ball rate. MLB.com's Jim Callis and Jonathan Mayo write that his fastball sits around 93 mph but can reach 96-97 mph when needed, and the young righty also has an above-average curveball with an improving changeup. Gonzalez is listed at 6'0″ and 216 pounds, so he's a bit short for a starter, though that frame is hardly any sort of clear indicator that he's better suited for a relief role.
The 19-year-old Cespedes has been facing much older competition across short-season Class-A and full-season Class-A ball this year, but he hasn't fared well at the plate against his more experienced opponents. Through 108 plate appearances — he's spent a fair bit of time on the minor league DL — Cespedes has batted .255/.283/.294. Ugly numbers aside, Cespedes was inked for a fairly sizable $725K bonus out of the Dominican Republic as a 16-year-old and draws praise from Callis and Mayo for his yet untapped tools.
MLB.com's report notes that while he'll need a lot to go right to reach his ceiling, the upside for Cespedes is a five-tool right fielder. He's playing center field right now but has the arm for right along with bat speed, occasional pop and at least average speed. Cespedes will join fellow 19-year-old Brayan Hernandez, acquired in the Marlins' David Phelps trade with Seattle, as a toolsy outfielder with plenty of upside that could be several years from the big leagues but gives the team plenty to dream on as he develops.
Photo courtesy of USA Today Sports Images.