The Phillies have agreed to a trade that will send right-hander Jeremy Hellickson and cash considerations to the Orioles in exchange for outfielder Hyun Soo Kim, Double-A left-hander Garrett Cleavinger and international bonus money, the teams announced on Friday night.
The move is a surprising one from an Orioles club that is currently seven games out of first place in the AL East and six games back from a Wild Card spot in the American League. Most talk on the Orioles recently has been about the possibility of trading short-term pieces such as Zach Britton, Brad Brach and Seth Smith.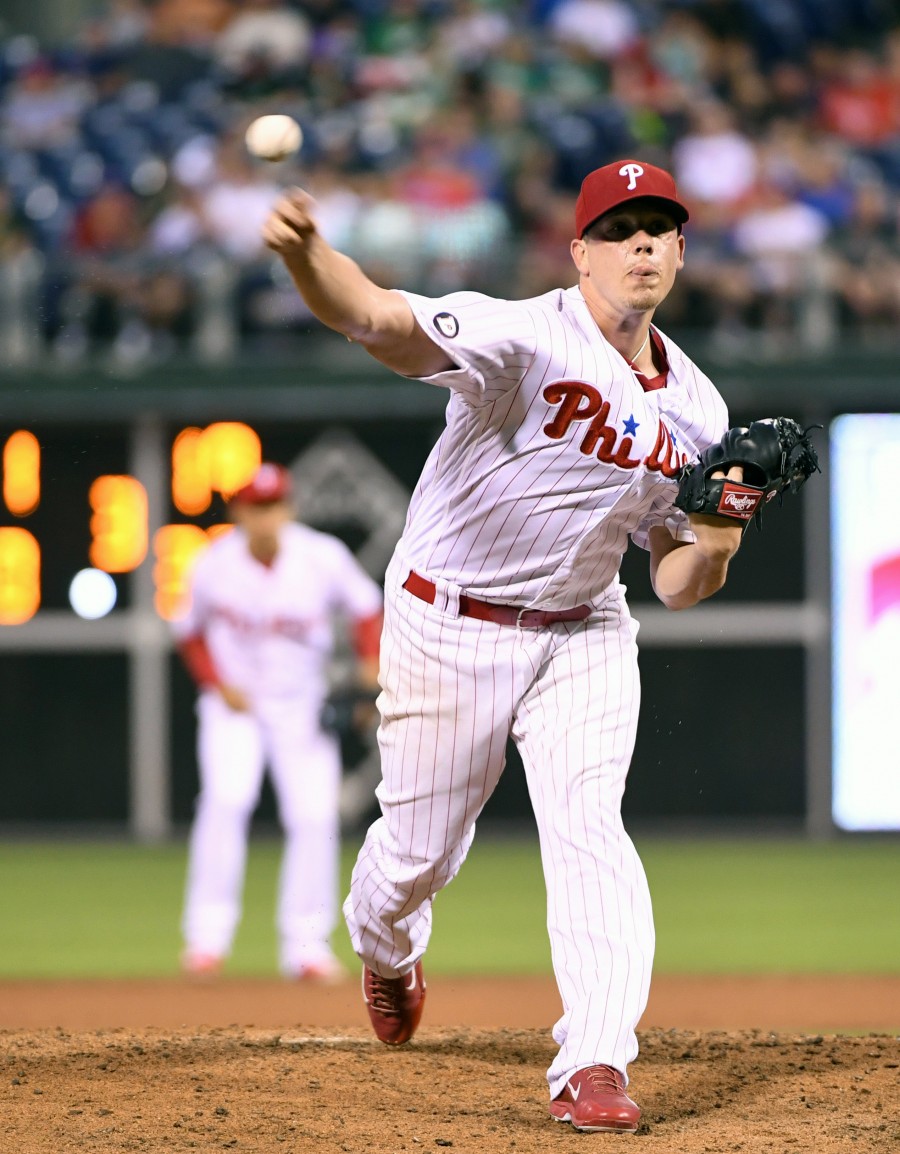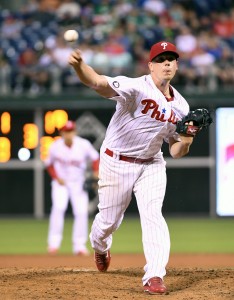 MLB Network's Ken Rosenthal tweets that that may still be the case, which makes the move all the more head-scratching on the surface. However, Rosenthal suggests that Baltimore simply feels it needs rotation additions to get through the season, and GM Dan Duquette indeed indicates that he simply needed to add some innings to a starting staff that has entered Friday with the fourth-fewest innings and second-highest ERA in baseball.
"Jeremy Hellickson is a solid, dependable, veteran Major League starter who knows how to win in the American League," Duquette told reporters (Twitter links via PressBoxOnline.com's Rich Dubroff). "He should provide some quality innings for the Orioles."
Hellickson, 30, accepted a qualifying offer from the Phillies this past offseason, locking him in at a $17.2MM salary for the 2017 season. He's still owed about $6.1MM of that sum through the end of the year, though the Phillies have reportedly been willing to include cash in a deal to help enhance their return.
Hellickson struggled greatly to open the season, limping to a 4.91 ERA with a league-worst 3.97 K/9 rate through his first 14 starts. Since June 20, however, he's averaged 7.9 K/8 against just 1.8 BB/9 en route to a 4.33 ERA that is supported by more favorable xFIP (3.81) and SIERA (3.99) marks. Even if he maintains the uptick in strikeouts and to complement his typical brand of excellent control, Hellickson won't be confused for a front-of-the-rotation arm. But, he's been a durable mid- or back-of-the-rotation starter for much of his career. Outside of a 2014 season that was cut short by an elbow injury, Hellickson has averaged 30 starts per season and is on pace to equal or exceed last year's career-best mark of 32 starts.
That may well be all the Orioles are focused on, as Dylan Bundy is the only Orioles starter with an ERA even south of 5.00 (currently 4.53), and Bundy has struggled mightily over the past month and a half. Each of Kevin Gausman, Wade Miley, Chris Tillman and Ubaldo Jimenez has an ERA of 5.69 or higher, and the Orioles have little in the way of upper-level depth that inspires confidence as a starting option. Alec Asher has been hit hard in the Majors, while Gabriel Ynoa has a 6.54 ERA in Triple-A. Righties Tyler Wilson and Mike Wright have also struggled in multiple MLB looks over the past couple of seasons.
Kim's inclusion in the trade may be nothing more than a financial mechanism. The 29-year-old has been scarcely used in 2017 and is in the second season of a two-year, $7MM contract. Once a star in the Korea Baseball Organization, Kim had a nice MLB rookie season at the plate in 2016 when he hit .302/.382/.420 in 346 plate appearances. This year, though, he's struggled to a .232/.305/.288 slash while earning $4.2MM.
Kim can temporarily step into the spot once held by the now-also-traded Howie Kendrick, but the Phils may not give him all that long a leash as their young outfielders inch increasingly closer to Major League readiness. Kim can become a free agent at season's end anyhow, so he's a short-term addition even in the seemingly unlikely event that the Phils hang onto him for the remainder of the year.
Cleavinger, 23, is currently ranked 27th in a weak Orioles' farm system at MLB.com, so he probably won't rank nearly as high in a deeper Phillies farm system. His fastball reaches 96 at times but sits 89-92, per MLB.com's free scouting report, and he pairs that with an average curveball. Cleavinger's control has been a problem in each of the past two seasons, though, and he's limped to a 6.28 ERA with 9.8 K/9, 5.4 BB/9 and a 46.8 percent ground-ball rate in 38 1/3 innings at Double-A this year.
With all that said, this trade may be largely about the Phillies using their considerable payroll capacity and lack of near-term commitments to take advantage of the Orioles' willingness to eschew spending on the international market. Adding Cleavinger gives them a fairly advanced MLB player, though one with a fairly limited ceiling. But, the new collective bargaining agreement has placed a hard cap on international spending, giving teams starting bonus pool ranging from $4.75MM to $5.75MM and allowing teams to acquire up to 75 percent of their original pool.
The Phillies, as a team that isn't the Competitive Balance lottery, began with a $4.75MM pool but can add up to an extra $3.56MM. While the exact amount acquired from the O's isn't yet known, GM Matt Klentak tells reporters that he's already acquired north of $1MM to add to his bonus pool via the trade market (Twitter link via MLB.com's Todd Zolecki).
Zolecki reported that a trade was in the works after Hellickson was scratched, and Rosenthal first said that the Orioles were in the mix. FanRag's Jon Heyman reported the agreement (on Twitter). Dan Connolly of BaltimoreBaseball.com reported details on the return (all Twitter links). Heyman tweeted that Kim was in the deal.
Photo courtesy of USA Today Sports Images.