Here's a recap of the top five stories from the last week here on MLB Trade Rumors…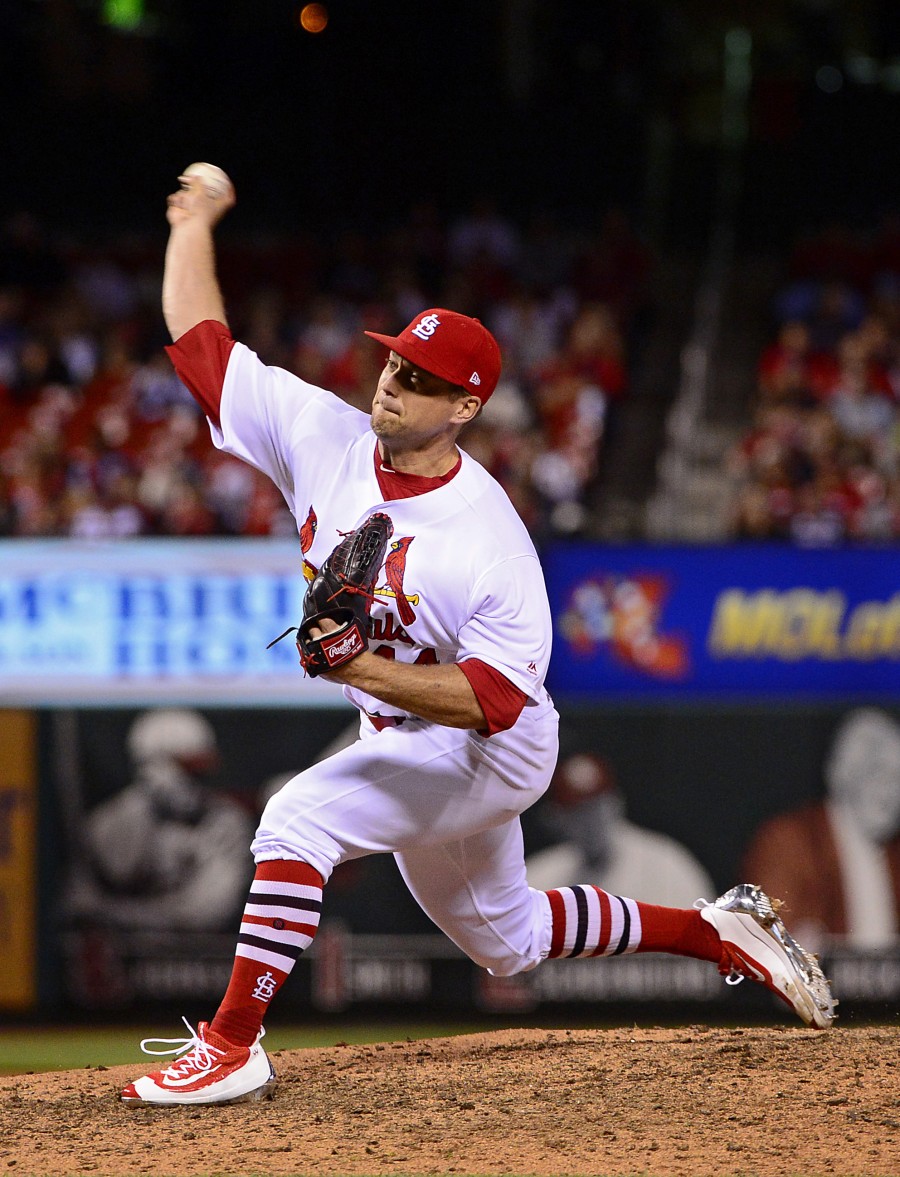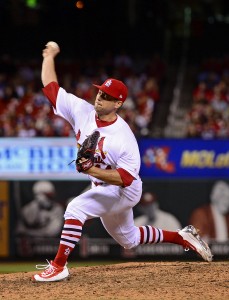 Trevor Rosenthal to undergo Tommy John surgery.  In devastating news to both the right-hander and to the Cardinals bullpen, Rosenthal will be out of action for the next 12-18 months, sidelining him for both the rest of this season and quite possibly all of the 2018 campaign.  Rosenthal had one final year of arbitration eligibility before hitting free agency following the 2018 season, so his injury will result in a non-tender from the Cards this winter and quite a few questions about his next contract.  For the short term, St. Louis has a big hole in its relief corps, and the Cardinals have turned to a closer-by-committee including Seung-hwan Oh, Tyler Lyons and Matt Bowman.
Red Sox acquire Rajaj Davis.  With Jackie Bradley Jr. hitting the disabled list with a sprained thumb, Boston shored up its outfield by acquiring Davis from the A's in exchange for minor league outfielder Rafael Rincones.  Davis adds speed, defensive depth at all three outfield spots, a decent bat against left-handed pitching and veteran experience to the Red Sox roster as Boston looks to keep its lead in the AL East.
Indians lose three key players to the disabled list.  The Tribe's efforts to lock up the AL Central took a hit when Danny Salazar, Andrew Miller and Jason Kipnis all hit the DL within the span of two days.  The good news is that the injuries suffered by Salazar (elbow inflammation) and Miller (patellofemoral syndrome) don't appear to be too serious.  Kipnis, however, was sidelined with a right hamstring strain for the second time in as many months; his previous DL stint cost him four weeks earlier this season.
More Mets injuries.  The Mets' snake-bitten season continued with two more major names hitting the disabled list.  Yoenis Cespedes suffered another hamstring injury, which could keep him out of action for the remainder of the season.  In potentially more serious long-term news, Michael Conforto suffered a posterior capsule tear and a dislocation of his left shoulder after taking a swing.  If surgery is necessary, Conforto could potentially face a lengthy rehab process that could last into Spring Training or potentially even into the start of next season.  More concrete details should be revealed after Conforto is re-examined on Monday.
Yankees/Tigers suspensions handed out.  After the Yankees and Tigers engaged in multiple bench-clearing altercations on Thursday, two players from each team will miss time (though the current penalties could be reduced on appeal).  Miguel Cabrera will be suspended for seven games, Alex Wilson and Gary Sanchez will miss four games each, and Austin Romine will miss two games.  All four players were also fined, as were several other players involved in the various brawls.  Tigers manager Brad Ausmus will also serve a one-game suspension.  From a pennant race perspective, it certainly won't help New York to lose its star catcher Sanchez, though it could be argued that the Yankees were lucky that Dellin Betances and Tommy Kahnle weren't also issued suspensions.
Photo courtesy of USA Today Sports Images