Andrew Cashner took a one-year, $10MM deal with the Rangers last winter — far shy of the kind of earning power that was anticipated a few years back, when Cashner seemed to be one of the better young pitchers in baseball. Still, that was a significant one-year payout and came with hopes for a bigger payday this winter.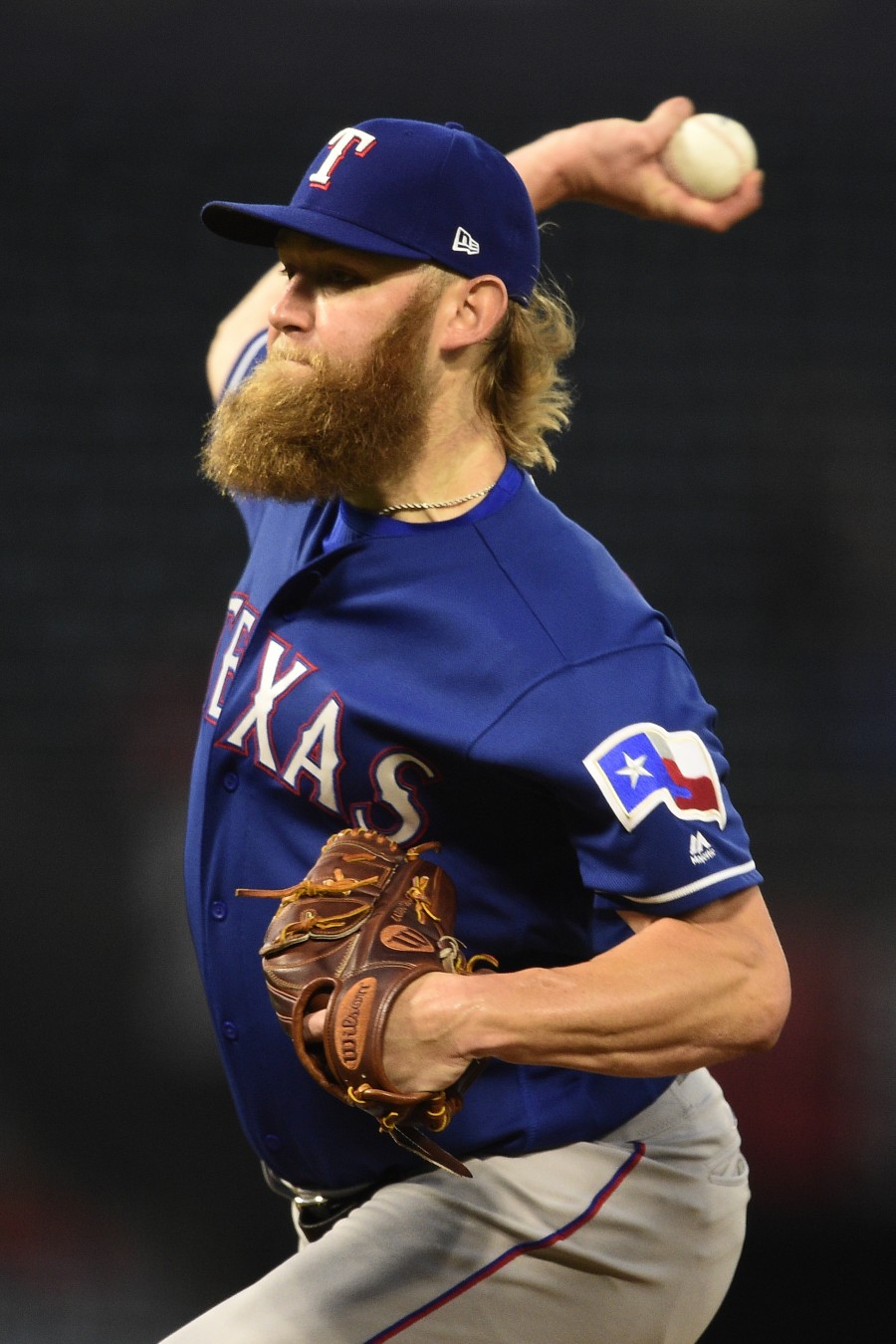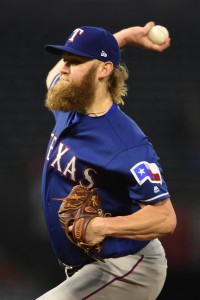 Cashner has certainly made good on the deal from the Rangers' perspective, as he has turned in 139 2/3 innings of 3.29 ERA pitching over 23 starts. That's a great return on the team's investment, helping to balance out the miss on Cashner's former Padres teammate, Tyson Ross, who also joined the Texas staff in hopes of a turnaround.
Those superficial results, however, don't tell us all we need to know about Cashner's interesting upcoming foray into free agency. While it's tempting simply to assume that the notably talented right-hander has finally found health and figured things out, organizations — including the Rangers — will be looking at quite a bit more information in valuing the rights to his future production.
It's hard not to raise an eyebrow at Cashner's ugly K/BB numbers. He has recorded just 4.8 K/9 — second-lowest among all qualified starters — against 3.3 BB/9 on the year. He also sports a meager 5.7% swinging-strike rate that not only falls well below his career average but also ranks dead last among qualified starting pitchers.
The hurler has continued to maintain solid ground-ball numbers, with a 48.4% rate thus far in 2017. And perhaps there's some indication of contact management in the .267 batting average on balls in play to which he has limited opposing hitters; while that's surely a sign that there Cashner has benefited from some good fortune, the 28.2 percent hard-hit rate he's allowed is the eighth-lowest in MLB. Cashner has tamped down on the homers that hurt him last year (8.3% HR/FB, 0.77 HR/9), though again it's tough to see that as a fully sustainable skill.
Clearly, the underlying metrics paint quite a different picture than do the bottom-line results. Unsurprisingly, ERA estimators are not enthused with Cashner's work this year. SIERA (5.41) and xFIP (5.16) have never before been this bearish on the right-hander, while FIP (4.42) only prefers his work this year to his more homer-prone 2016 (when he carried a 4.84 mark).
Beyond the matters of present and projected talent, long-term durability remains something of a question given that Cashner has missed some time with arm issues in the past. He'll turn 31 in a few days, so he isn't old, but he's also not particularly young for a free-agent pitcher. Notably, too, Cashner's velocity has trended downward. This year, he's sitting at 94 mph with his four-seamer and 92.9 mph with his sinker — around one full tick below the prior year in both cases (and yet further behind his peak levels).
So, what might the market make of all this? It's rather difficult to say, truthfully, since it's hard to find pitchers with anything approaching this kind of profile. While bounceback hurlers such as Rich Hill and Scott Kazmir have scored three-year, $48MM contracts in recent years after returning from rough stretches, they did so after carrying good results and peripherals for one or more prior seasons.
Frankly, it's hard to see Cashner commanding that sort of AAV. That's particularly true given the relatively robust slate of mid- and back-of-the-rotation hurlers lined up on the market behind the biggest names. Cashner will be competing with pitchers such as Jeremy Hellickson, Marco Estrada, Lance Lynn, Alex Cobb, Jaime Garcia, Miguel Gonzalez, Tyler Chatwood, John Lackey, and a host of others.
Cashner's inability to generate swings and misses makes a qualifying offer (reportedly set to be worth about $18.1MM) seem unlikely. Hellickson, after all, had a more impressive overall body of work in 2016 but still accepted a $17.2MM QO from the Phillies. Texas may not really want to chance that outcome in the hopes of securing the now-reduced draft compensation that could be available if he declines and signs elsewhere. Or, perhaps, if both team and player enjoy the current arrangement, the sides could pursue a multi-year arrangement during the exclusive negotiating window. (That's how the Blue Jays got Estrada to stay for two years and $26MM two years ago.)
With or without compensation, Cashner seems more likely to receive offers in that $8MM to $12MM annual range, dependent upon the length of the term. We have seen quite a few solid but flawed arms land in that admittedly wide bucket — often scoring long-term commitments. Three-year pacts have gone to J.A. Happ ($36MM) and Ivan Nova ($26MM) — both of which have held up rather well thus far. Pitchers such as Ricky Nolasco and Brandon McCarthy have secured ~$12MM annually over four-year terms, though they had stronger free-agent cases based on their underlying metrics than Cashner. We've even seen some lower-AAV, longer-term deals, such as those landed by Phil Hughes (three years, $24MM) and Jason Vargas (four years, $32MM), which function as a reminder that the market can always create one-off contract scenarios.
Perhaps the most interesting analogy, all things considered, comes from Yovani Gallardo's recent trip into free agency. At the time, he was coming off of a year in which he put up 184 1/3 innings of 3.42 ERA pitching with a solid ground-ball rate but just 5.9 K/9 and 3.3 BB/9. He was younger than Cashner by about a year, with a lengthier track record of performance and durability, though he also had shown a more significant velocity decrease before entering the market. Gallardo was initially able to secure a $35MM guarantee over three years, but he ultimately had to settle for a promise of $22MM with a third-year option after a shoulder issue came up in his physical. Hopefully, Cashner can avoid any medical complications; he may also not come with draft compensation, which surely impacted Gallardo (who didn't sign until late February).
While it's hardly a perfect comp, the experience of Gallardo suggests there are some limits — but also that there's real earning potential — for pitchers who have managed to post a solid ERA despite underwhelming peripheral indicators. Just how Cashner's market will shape up is hard to guess at the moment, but he'll be an interesting player to watch this winter.
Photo courtesy of USA Today Sports Images.