Generally, of course, Jonathan Lucroy's stock is down on the heels of a disappointing season. He entered the year with a chance at earning Russell Martin-type money — $82MM over five years — but now won't scrape that stratosphere.
That said, there's still a lot of value in the veteran. Just how much? Let's take a look.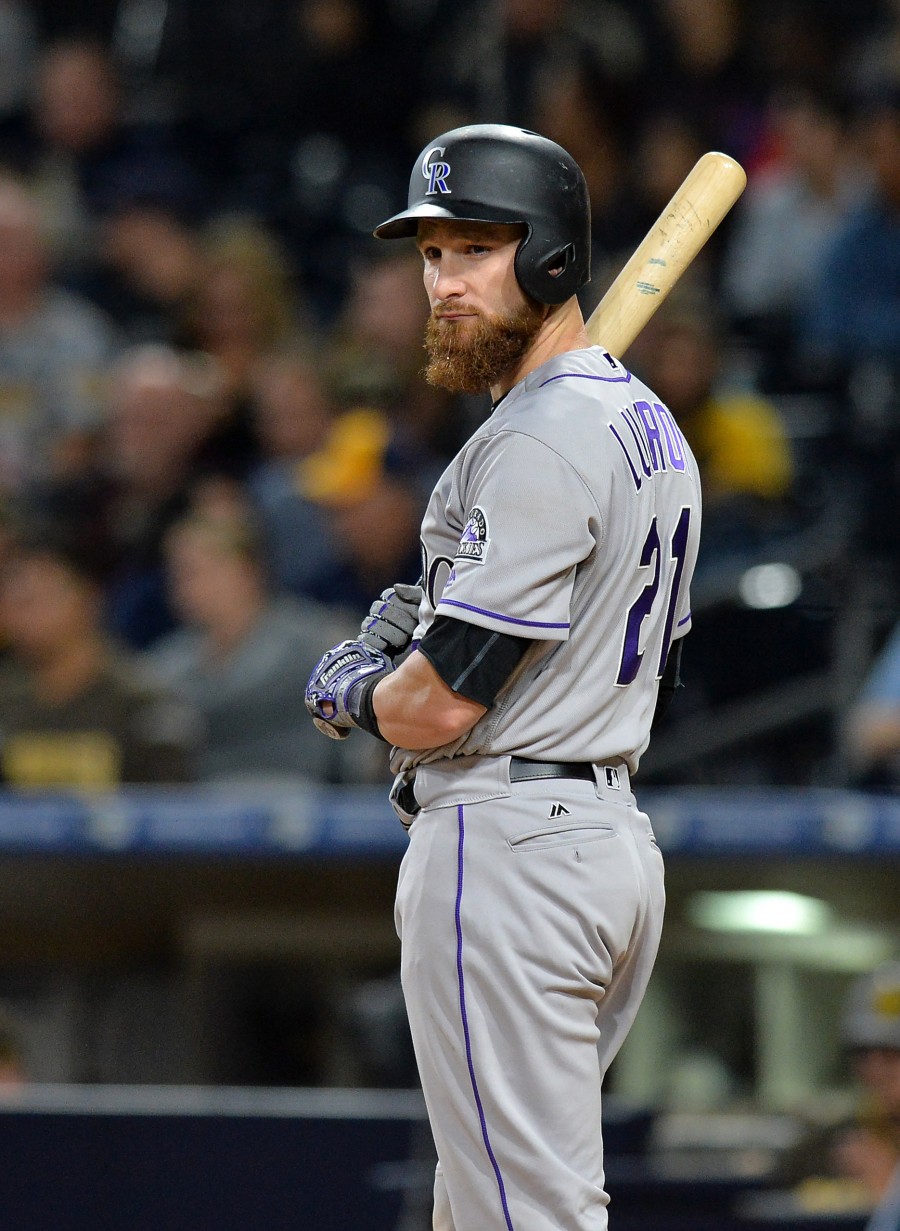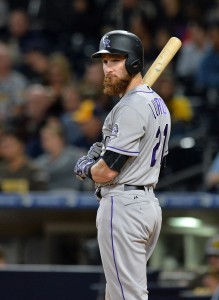 First and foremost, it's important to note just how good Lucroy was from 2012 through 2016. After all, there's a reason that folks thought he could meet or exceed that Martin contract. In 641 games over that span, Lucroy posted an excellent .291/.353/.465 batting line that rated about twenty percent above the league-average output. For a catcher that also was regarded among the best at defending his position, those are monster numbers.
That five-year run serves as a notable backdrop for what happened in 2017. Lucroy struggled badly out of the gates, slashing just .242/.297/.338 in his 306 plate appearances with the Rangers. He hit just four home runs in that stretch after drilling 24 in the prior season in 544 trips to the plate. Just as suddenly, though, Lucroy bounced back upon his summer trade to the Rockies. In his 175 turns, the veteran posted a .310/.429/.437 mark while drawing 27 walks against just 19 strikeouts. The power did not fully return — he hit only two more long balls — but clearly Lucroy was again an above-average offensive performer, even after accounting for the altitude boost.
So, how does one frame the recent years? Was the first half of 2017 just a detour? Or should we figure in Lucroy's tepid 2015 season and isolate his excellent 2016 season as the outlier? What about that waning power?
In all likelihood, clubs will land somewhere in the middle on all of this. It's certainly quite promising that Lucroy has restored his plate discipline nearly to the levels it stood in 2014, when he walked (10.1%) nearly as often as he struck out (10.8%) over 655 plate appearances. But his isolated slugging mark has now sat below the league average in two of the past three seasons. Plus, Lucroy managed only an anemic 22.3% hard-hit rate in 2017 while his groundball rate soared to over fifty percent for the first time in his career.
Of course, there's still the matter of Lucroy's work in the field to be accounted for. There was a time when his mastery of the dark arts behind the dish significantly bolstered the 31-year-old's value. When he posted 6.2 fWAR in 2014, that was arguably an understatement, as it failed to account for Lucroy's otherworldly framing skills and management of the pitching staff over a 153-game grind.
Now, the picture seems quite a bit different. Framing metrics panned Lucroy's work over the first half of 2017. Though he ticked upward in Colorado, it's still a far sight from the days when Lucroy was the poster child for the newly illuminated art of strike gathering. Still, he drew positive grades as recently as 2016, and it would be rather surprising for such a remarkable degradation in skill to occur so suddenly, so perhaps there's a bounceback (or another explanation) here. And it's worth noting that Lucroy has drawn plaudits for his presence on the defensive side from Rockies skipper Bud Black.
All told, the signals leave quite a lot of room for interpretation. No doubt many organizations will feel differently than others about what to expect from Lucroy. All will value the fact that he has been one of only four catchers to top three thousand plate appearances since the start of 2012 (and one of only three to post more than twenty WAR in that span). He seems clearly worthy of being awarded a regular job, but guessing at an earning range is more difficult. And that depends, too, on market factors.
Obviously there's reason to expect that the Rockies could be interested in a return. The team has indicated satisfaction with Lucroy's work and could use him just as much next year as this, though there are also internal options to be considered. Lucroy himself has made clear he'd welcome a chance to return. Beyond that, the possibilities are a bit more difficult to suss out. Few contenders have really clear needs behind the plate, though contending organizations such as the Diamondbacks, Angels, and perhaps Nationals could consider a move.
Other possible suitors could yet emerge. But Lucroy will face some competition. It helps that Kurt Suzuki has decided to remain with the Braves. But Welington Castillo is likely to decline his player option and Alex Avila will return to the open market. Chris Iannetta had a strong year, and he's one of several solid veterans that may represent more cost-conscious options for organizations that prefer a timeshare at the position rather than paying more to land a heavily-used regular.
Recent comps are of limited utility, too. Big dollars have gone to Martin and Brian McCann (five years, $85MM), but as noted at the outset that seems highly unlikely here. Looking at other significant, multi-year deals, though, there's a big gulf between those larger contracts and the three-year pacts signed by Jason Castro ($24.5MM) and Jarrod Saltalamacchia ($21MM). Lucroy has a strong argument to out-earn that pair, so it seems reasonable to anticipate at least a three-year arrangement with some possibility for a fourth.
Perhaps Francisco Cervelli's three-year, $31MM extension represents a more noteworthy marker in this case. It's telling, too, that Matt Wieters was guaranteed $21MM over two years despite a clearly inferior record to that of Lucroy, perhaps further suggesting that Lucroy ought to command an eight-figure annual commitment. Ultimately, it's easy to imagine pursuit by two or more determined organizations pushing up the guarantee past the Cervelli level. Demand is less than crystal clear, so there's some downside risk here as well, though it helps that Lucroy will not be subject to a qualifying offer since he was dealt in the middle of the season. Regardless of how it all shakes out, two things are clear after Lucroy's 2017 campaign: he won't be paid like the top-flight player he was for the prior five seasons, but he'll still earn a hefty commitment when he hits the open market for the first time.
Photo courtesy of USA Today Sports Images.