The Angels have acquired second baseman Ian Kinsler from the Tigers for two prospects, right-hander Wilkel Hernandez and outfielder Troy Montgomery. Kinsler could have taken advantage of his 10-team no-trade clause to block the move, but he'll instead make Anaheim the third destination of his major league career. The Angels will pay Kinsler's entire $11MM salary in 2018, his last year of team control.
[RELATED: Updated Angels Depth Chart]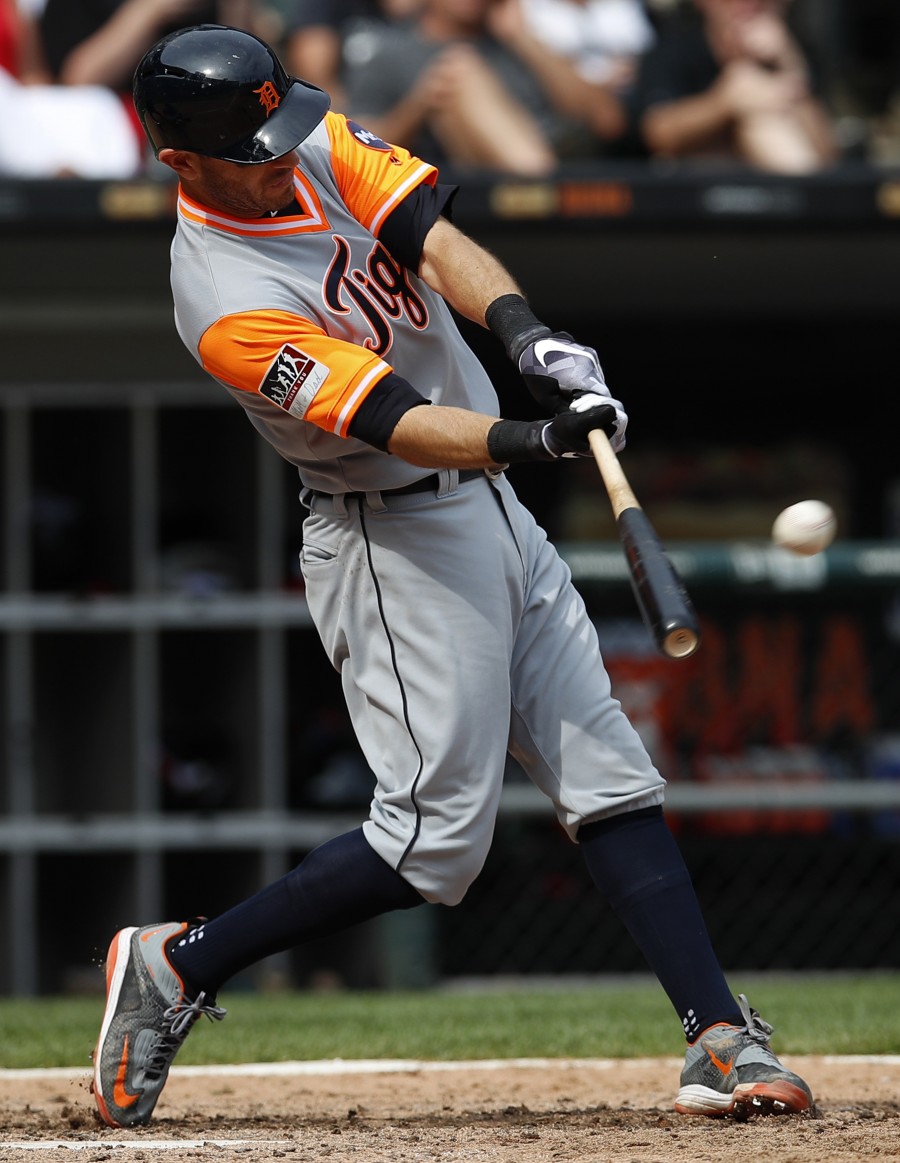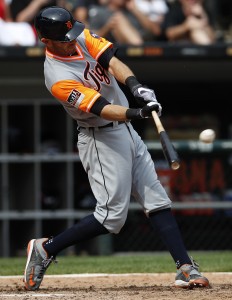 The Kinsler acquisition is the third major move of the offseason for the Angels, who missed the playoffs for the third straight year in 2017. General manager Billy Eppler has worked diligently this winter to bolster his team's roster around the game's top player, center fielder Mike Trout. The Halos previously kept left fielder Justin Upton from leaving via the open market and signed the No. 1 free agent of the offseason, two-way Japanese superstar Shohei Ohtani, and they may be on the verge of landing a third baseman next.
Kinsler is unlikely to make the type of impact Upton (his former Tigers teammate) or Ohtani will in 2018, during which he'll turn 36. But he'll nonetheless provide the Angels a steady option at the keystone to team with world-class shortstop Andrelton Simmons up the middle. Angels second basemen hit a putrid .207/.274/.318 in 2017, so finding outside help for the position was a must for Eppler this offseason. Kinsler's lifetime output suggests he'll serve as a sizable upgrade over the second basemen the Angels ran out last year.
A longtime Ranger and Tiger, the right-handed Kinsler has combined to slash .273/.342/.447 with 234 home runs and 224 stolen bases across 7,484 plate appearances, and the four-time All-Star has also offered quality work in the field during his career (108 Defensive Runs Saved, 40.4 Ultimate Zone Rating). Kinsler's offensive numbers went backward in 2017 as he hit a career-worst .236/.313/.412 in 613 PAs, but he still belted 22 homers and stole 14 bases. Further, his defensive prowess (6 DRS, 6.6 UZR) helped lead to a 2.4 fWAR. That also represents a career low, though it's still a respectable figure, and the Angels would likely sign up for similar production in 2018 at Kinsler's price tag.
While the Tigers' return for Kinsler doesn't look significant, it's still not a shock that they've moved on from him. They're in the incipient stages of a major rebuild, making Kinsler a superfluous piece, and GM Al Avila revealed earlier this week that a deal involving the vet was likely to occur. Moving Kinsler leaves the Tigers with 38 players on their 40-man roster, giving them room to add a couple more via Thursday's Rule 5 draft. Detroit has the first overall pick.
Between Hernandez and Montgomery, the latter ranked higher on MLB.com's list of Angels prospects (No. 20 to Hernandez's No. 24). The outlet notes that the 23-year-old Montgomery, an eighth-round pick in 2016, possesses "a very advanced approach at the plate," "plus speed" and "above-average defense" at every outfield spot. The lefty-swinger divided last season among Single-A, High-A and Double-A, hitting .271/.358/.413 in 434 PAs.
The 18-year-old Hernandez, who signed out of Venezuela for $125K in 2015, spent last season at the rookie level and pitched to a 2.28 ERA, with 8.8 K/9 against 4.4 BB/9, in 59 1/3 innings (17 appearances, 12 starts). The 6-foot-3 Hernandez is a promising hurler who can hit 95 mph at times, according to MLB.com, though he needs work when it comes to repeating his delivery, throwing strikes and improving his breaking ball.
Photo courtesy of USA Today Sports Images.
Ken Rosenthal of The Athletic reported that the Angels would acquire Kinsler, and he was first to report the trade had been finalized. Katie Strang of The Athletic reported the Tigers would get two prospects. Anthony Fenech of the Detroit Free Press reported the prospects involved. Jason Beck of MLB.com reported the Angels would take on Kinsler's salary.