TODAY: The move is official, with Miami announcing it.
YESTERDAY, 5:05pm: The Marlins will also receive pitching prospects Zac Gallen and Daniel Castano, per Spencer (Twitter link). Gallen, a 22-year-old righty, ranks as the Cardinals' 13th-best prospect at MLB.com. The outlet did not rank Castano among the Cardinals' top 30 prospects, on the other hand. The 23-year-old left-hander, a 19th-round pick in 2016, spent last season at the low-A level and posted a 2.57 ERA, 8.01 K/9 against 1.29 BB/9 and a 51.9 percent groundball rate over 14 starts (91 innings).
4:35pm: Sierra is in the deal, Clark Spencer of the Miami Herald reports on Twitter.
1:54pm: There are three other prospects in the deal, Joel Sherman of the New York Post tweets. But those are lesser assets and Alcantara is considered the centerpiece of the swap.
1:12: Young righty Sandy Alcantara is going to Miami in the deal, Jon Heyman of Fan Rag tweets. Goold had mentioned his possible inclusion; Alcantara was slated to join the Fish in the scuttled Stanton deal.
Alcantara, 22, reached the majors briefly in 2017 as a reliever, but he's seen as a high-ceiling starting prospect. Over 125 1/3 Double-A innings in his first attempt at the upper minors, Alcantara posted a 4.31 ERA with 7.6 K/9 and 3.9 BB/9. We did not learn much from his first eight appearances in the majors, but Alcantara did show a 98+ mph fastball and generated swings and misses at a robust 17.4% rate.
12:49pm: It sounds as if young arms will make up a significant part of the return, with Bob Nightengale of USA Today tweeting the package will include multiple pitchers and a position player. Derrick Goold of the St. Louis Post-Dispatch adds some more detail, saying the Cards "offered a pitching prospect as the centerpiece of a deal" and that an outfielder will be among the players changing hands.
12:06pm: The Cardinals have struck a deal to acquire outfielder Marcell Ozuna from the Marlins, according to Craig Mish of MLB Network Radio (via Twitter). MLB.com's Jesse Sanchez confirms the move on Twitter but notes it is pending a physical. Indications earlier today were that the deal was moving closer, and it has evidently now been completed.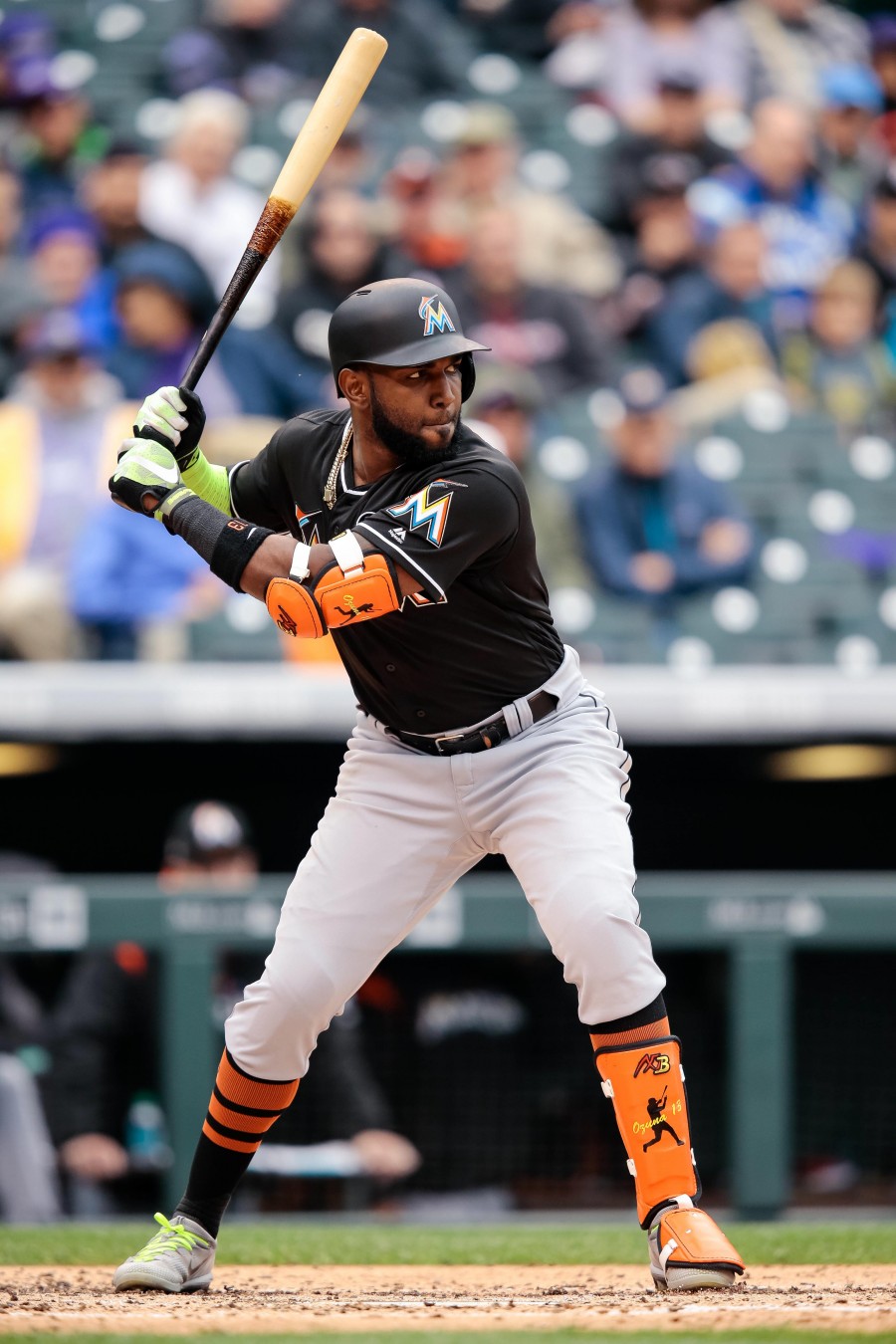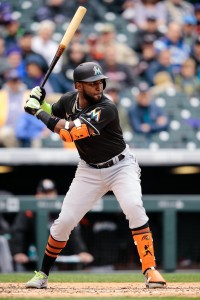 Ozuna, who turned 27 earlier in the offseason, is projected by MLBTR to earn $10.9MM in his second-to-last season of arbitration eligibility. At his age and with his track record of productivity, that's a bargain rate of pay — which, no doubt, will be reflected in the still-unknown trade return for Miami.
While the teams had attempted to line up on a deal for slugger Giancarlo Stanton, those efforts were nixed when Stanton declined to waive his no-trade clause to go to St. Louis. But the talks weren't for naught: they also paved the way to today's reported agreement on Ozuna, who has no trade protections.
The Cardinals have looked far and wide for bats this winter as they seek to consolidate a broad group of talent into a few more premium lineup pieces. Ozuna certainly represents the top-end bat they were in search of — at least, that is, so long as he can replicate something like his 2017 output.
In the just-finished campaign, Ozuna drove the ball out of the yard 37 times, carried a personal-high 9.4% walk rate, and ended with an appealing .312/.376/.548 slash line over 679 plate appearances. That's a big step forward for a player who had hewed closer to league-average production over his prior two seasons.
Beyond the fact that Ozuna has not yet repeated that level of output, there are a few other slight red flags. He carried a .355 BABIP that's unlikely to be replicated and was perhaps a bit fortunate to send 23.4% of the fly balls he hit out of the park. On the whole, though, Ozuna has always been considered a player with the talent for this sort of dominance, and his healthy 39.1% hard-hit rate shows he was rewarded for making good contact.
It'll be interesting to see how the Cards plan to utilize Ozuna, who has previously spent time in center field but shifted to the corner in 2017. He graded quite well upon the move and has at times done the same up the middle. That leaves the team with a variety of players who could be described similarly in regard to their glovework.
Odds are, the Cardinals will plan to give primary time to Ozuna, Tommy Pham, and Dexter Fowler. Perhaps which player plays center is less important than the fact that the club will feel it has three useful defenders on the grass. Regardless, that would leave Stephen Piscotty and Randal Grichuk among those looking at possible reserve duty.
More likely, one or both will be traded. Piscotty and Grichuk, after all, both hit from the right side — as do the three top outfielders (with Fowler representing switch-hitting option who fares better traditionally from the right side). Indeed, the Cards could move yet more pieces from a 40-man roster that is full of right-handed-hitting outfielders, some of whom could be included in this trade. The only southpaw-swinging outfield bat currently on hand is youngster Magneuris Sierra. He might be destined for some added seasoning, so perhaps it's not inconceivable that St. Louis could end up seeking another reserve piece that hits from the left side or perhaps look for creative ways to boost the functionality of the team's infielders.
Photo courtesy of USA Today Sports Images.