The Phillies on Friday announced that they've officially signed free-agent right-hander Tommy Hunter to a two-year contract. The Moye Sports Associates client will reportedly be guaranteed $18MM on the contract, with a $6MM signing bonus and successive $6MM salaries.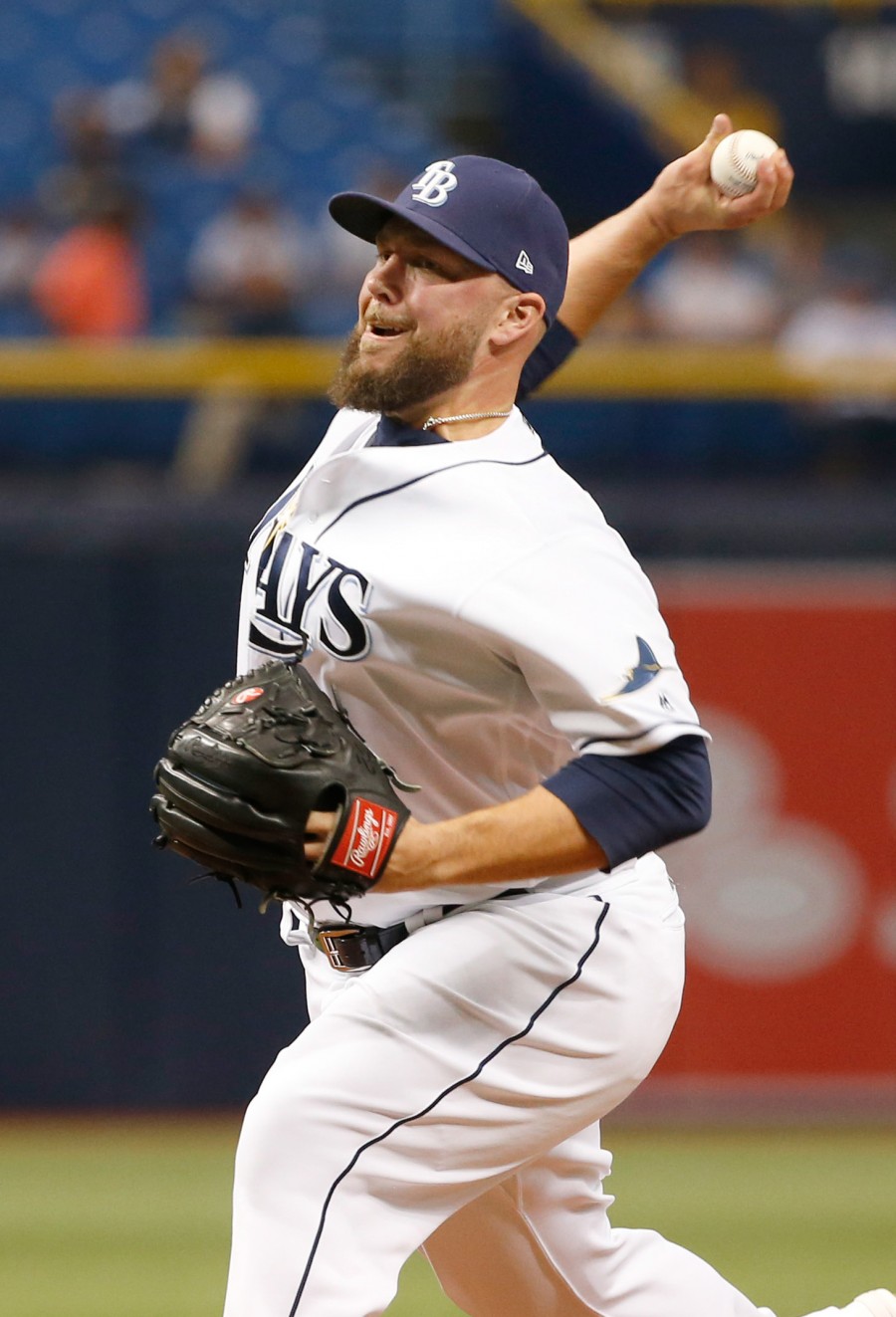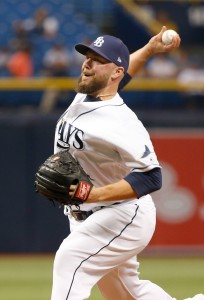 Hunter joins Pat Neshek as the Phillies' second big bullpen signing and fourth notable transaction of the week, as the Phils also traded Freddy Galvis to the Padres earlier today and reportedly agreed to a three-year deal with first baseman Carlos Santana as well.
After an injury-shortened 2016 season, Hunter had to settle for signing a minor league deal with the Rays last winter, though he revived his value with a strong performance. Hunter posted a 2.61 ERA, 4.57 K/BB rate and 9.82 K/9 over 58 2/3 frames out of the Tampa bullpen. That K/9 was a career-best for Hunter, who had never been much of a strikeout pitcher over his career despite a fastball that has averaged better than 96 mph in four of the last five seasons.
Both Neshek and Hunter received two-year guarantee from the Phils, meaning the two veterans will provide sturdy setup depth behind young closer Hector Neris, for the foreseeable future. While the Phillies short-term acquisitions in prior seasons (e.g. Jeremy Hellickson, Joaquin Benoit, Neshek) have often emerged as trade candidates, their multi-year commitments to Hunter, Neshek and Santana suggest that the Phils will instead begin operating with an eye on fielding a more competitive roster.
[Related: Updated Phillies Depth Chart]
That goal, undoubtedly, was hastened by the emergence of slugger Rhys Hoskins and steps forward from the likes of Aaron Altherr, Nick Williams and Aaron Nola this past season. The Phils also have J.P. Crawford, Scott Kingery and Jorge Alfaro all on the cusp of significant big league readiness.
The addition of Hunter and Neshek should help to shore up what was a questionable bullpen, though the Phils certainly have space for further additions should GM Matt Klentak, president Andy MacPhail and the rest of the front office see fit. It also stands to reason that the Phillies could look to add some veteran innings to their rotation as the team sets its sights on transitioning from rebuilding club to contender over the next two seasons.
Matt Gelb of the Philadelphia Inquirer reported the two sides were progressing toward a deal (via Twitter). FanRag Sports' Jon Heyman first reported the agreement. Joel Sherman of the New York Post reported that it was a two-year pact (via Twitter). Ken Rosenthal of The Athletic tweeted the financial range, while Heyman tweeted the final details.
Photo courtesy of USA Today Sports Images.