The Twins have acquired right-hander Jake Odorizzi from the Rays, Marc Topkin of the Tampa Bay Times reports (Twitter link).  Shortstop prospect Jermaine Palacios is going back to the Rays in return, FanRag Sports' Jon Heyman reports.  Yahoo Sports' Jeff Passan reported earlier tonight that the two clubs had agreed to some sort of a trade.  In a corresponding move, Michael Pineda has been placed on the 60-day DL to create space for Odorizzi on the Twins' roster.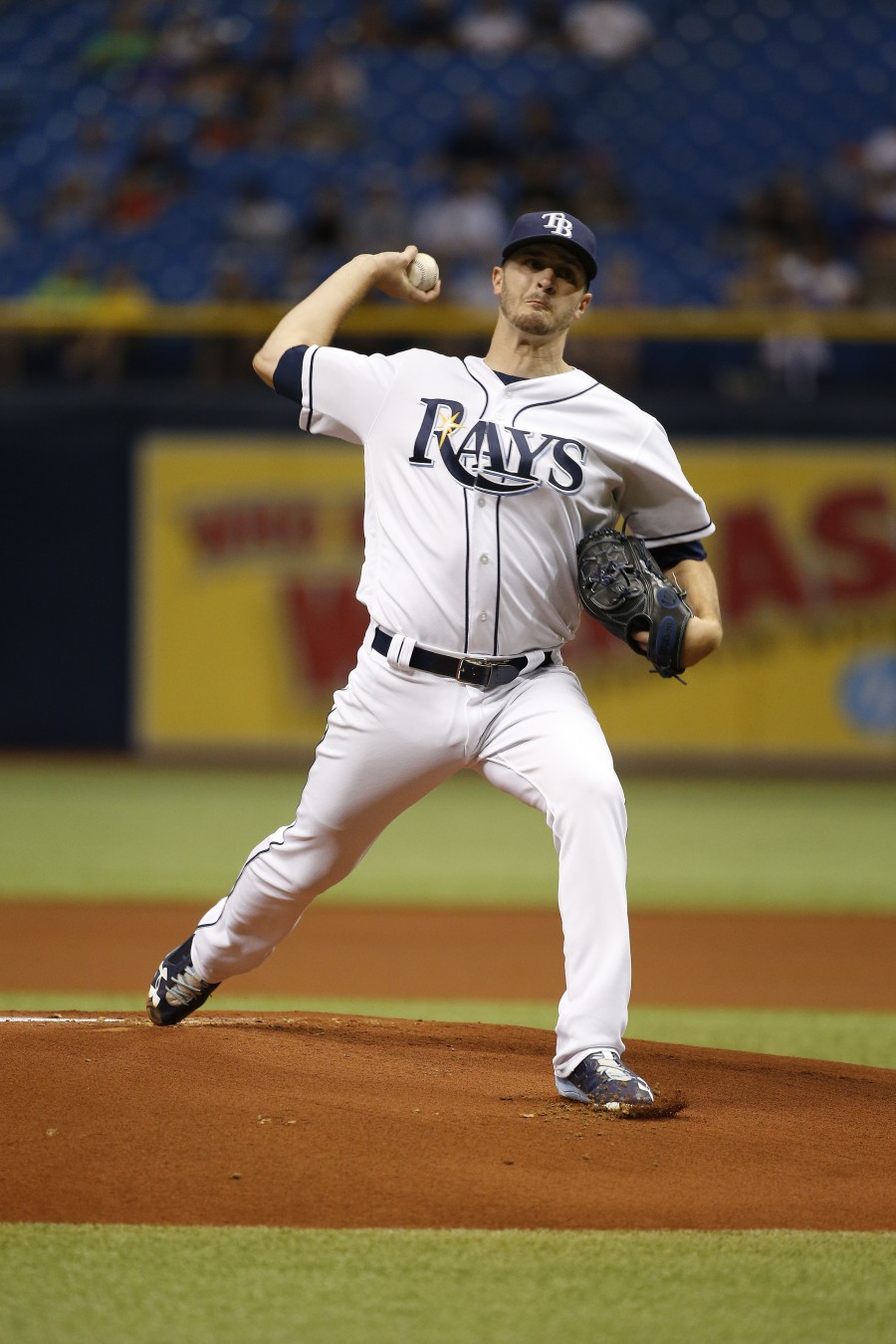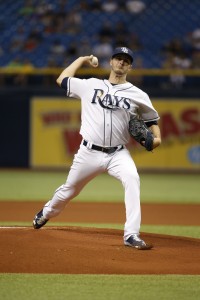 Odorizzi has been widely mentioned in trade rumors this winter, with such teams as the Orioles, Brewers, Yankees, Angels, Phillies, and Nationals also noted as having some interest in his services.  It's probably fair to assume that just about every team in baseball with a need for starting pitching checked in on Odorizzi given his solid track record and his two remaining years of control.  Odorizzi recently defeated the Rays in an arbitration hearing and will earn $6.3MM in 2018, making him a particularly affordable asset for a smaller-market team like Minnesota.  The Rays and Twins had been talking pitching deals for much of the winter, with Minnesota focusing on both Odorizzi and Chris Archer, who carried a significantly higher asking price due to his team-friendly contract and four years of control.
[Updated Twins and Rays depth charts on Roster Resource]
Minnesota has been connected to virtually every available pitcher in the sport on both the trade and free agent fronts this winter, and in Odorizzi, the Twins have landed an arm that could be on the mound for them come Opening Day.  Rotation help was a key need for a Twins team that had a lot of youth and question marks beyond Ervin Santana, and even his frontline status took a hit with the news that Santana will miss some time at the start of the season due to finger surgery.  Odorizzi and Jose Berrios will now sit atop the Twins' rotation until Santana returns, with Adalberto Mejia and Kyle Gibson lined up for jobs, Tyler Duffey and Anibal Sanchez battling for a fifth starter's role and Phil Hughes also expected to return at some point during the season after recovering from thoracic outlet syndrome surgery.
There's still a lot of uncertainty within that pitching mix, and it isn't out the question that the Twins make another pitching acquisition (a signing or another notable trade) to further supplement the rotation.  Conversely, the club could just make another depth signing or two, such as another veteran like Sanchez on a minor league contract.
More pitching reinforcements could be an option for Minnesota because it can't be ignored that Odorizzi's performance took a big step backwards in 2017.  He was limited to 143 1/3 IP due to two separate DL stints for hamstring and back problems, and he posted a 4.14 ERA, 2.08 K/BB rate, and 7.97 K/9.  While these numbers seem solid, ERA predictors (5.43 FIP, 5.10 xFIP, 4.90 SIERA) had a much more pessimistic view of Odorizzi's performance, as a .227 BABIP likely helped keep his actual ERA in check.  While he delivered a career-best 11.2% swinging-strike rate, Odorizzi also delivered the worst hard-hit ball (36.8%), home run rate (15.5%) and BB/9 (3.83) numbers of his four full MLB seasons.  Baseball Reference actually judged Odorizzi as below-replacement level (-0.1 bWAR) last season, while Fangraphs rated him barely higher with 0.1 fWAR.
Since Odorizzi has been the subject of trade speculation for well over a year now, Tampa Bay could well face criticism that they waited too long to move the righty, especially given the fact that Palacios is a fairly lightly-regarded prospect within Minnesota's farm system.  ESPN's Keith Law ranked the infielder 24th on his list of Twins prospects, with MLB.com rating Palacios 27th amongst Minnesota farmhands.  The 21-year-old Venezuela native was signed in 2013 and he has a .290/.345/.426 slash line over 1303 pro plate appearances, 263 of those PA coming at high-A ball last season.  MLB.com's scouting report described him as "an offensive-minded middle infielder whose bat is a little bit ahead of his glove….He has some potential at the plate to hit for average and good extra-base pop."  Palacios's defense got solid reviews, though the assumption was that he would eventually have to change positions due to the number of other good shortstops ahead of him in the Twins' system; the same could be true for him in Tampa given Willy Adames' rep as the Rays' shortstop of the future.
Between the Odorizzi deal and designating Corey Dickerson for assignment earlier tonight, the Rays have now moved roughly $11.2MM off their books, and that number could jump to $12.25MM if another team claims Dickerson or makes a trade for his services.  With their projected payroll still in franchise-high territory even after those moves and the Evan Longoria trade, it wouldn't be surprising to see the likes of Denard Span, Alex Colome, Brad Miller, Adeiny Hechavarria, and the newly-acquired C.J. Cron all shopped before Opening Day.
Even without Odorizzi, however, the Rays still boast a pretty strong pitching staff — Archer, Blake Snell, Jake Faria, Matt Andriese, and Nathan Eovaldi are the projected starting five, with top prospect Brent Honeywell waiting for a call-up at Triple-A.  Some more work is likely necessary for the lineup and bullpen, however, and it will be challenging to both save dollars and add enough talent to remain competitive in a tough AL East.
Photo courtesy of USA Today Sports Images