The Reds announced this morning that they've signed third baseman Eugenio Suarez to a seven-year contract extension that spans the 2018-24 seasons and contains a club option for the 2025 campaign. Suarez, an Octagon client, will reportedly be guaranteed a total of $66MM over the life of the contract, which does not include any incentives, escalators or no-trade protection.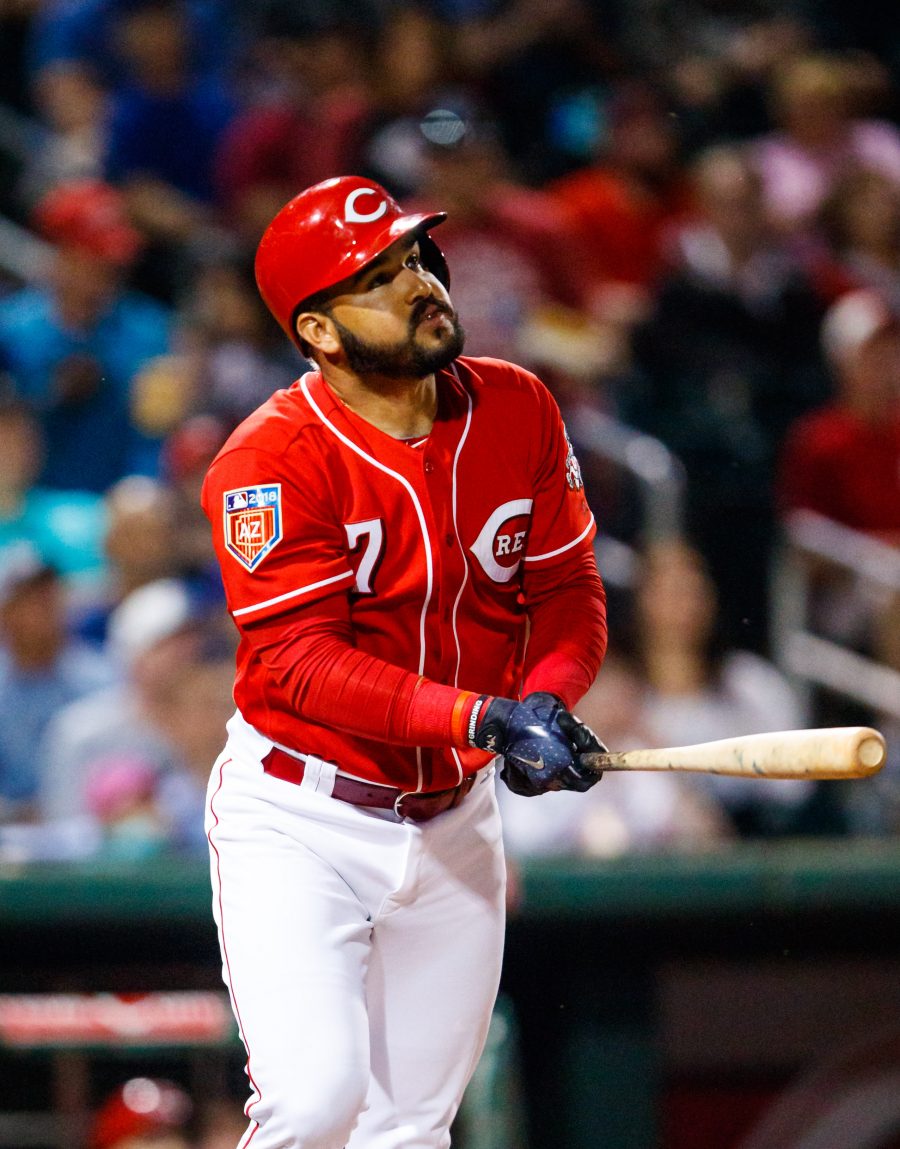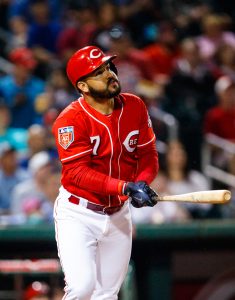 Cincinnati already controlled Suarez through the 2020 season via arbitration and had previously agreed to a $3.75MM salary for the 2018 season, meaning his new deal affords him $62.25MM over a six-year term that includes his final two arbitration seasons and at least his first four would-be free-agent years. If the option is exercised, he'll secure a total of $79MM over an eight-year span.
Notably, the new contract reportedly reworks Suarez's 2018 salary. He'll receive a $2MM signing bonus and a $2.25MM salary this coming season before earning $7MM and $9.25MM in his final two arbitration years. He'll then earn $10.5MM in 2021 and $11MM annually from 2022-24 before the club has an option on his age-33 campaign.
Cincinnati initially acquired Suarez, 26, alongside righty Jonathon Crawford in a lopsided trade that sent Alfredo Simon to the Tigers. Over the past three seasons, Suarez has seized the everyday third base job for the Reds, hitting a combined .260/.336/.438 — including a career-best .260/.367/.461 batting line and a career-high 26 home runs in 2017.
Suarez's career year at the plate came in large part due to a massive jump in his plate discipline — a trait he's improved with each full season in the Majors. After posting a meek 4.3 percent walk rate in his first year with the Reds in 2015, Suarez walked at an 8.1 percent pace in 2016 and saw that number soar to 13.3 percent in 2017. Suarez swung at pitches in the zone at a career-high rate while chasing out-of-zone offerings at a career-low 24.2 percent last season, illustrating an overall more patient approach.
Defensively speaking, the former shortstop looks to have found a new home on the diamond at the hot corner. Suarez posted solid marks of +1 DRS and a +0.7 Ultimate Zone Rating in 2016 and took a step forward in 2017 with respective ratings of +5 and +5.8 in those same metrics. In all, he was worth 3.7 rWAR and 4.1 fWAR last season.
From a financial standpoint, the deal certainly makes sense for the Reds, who'll gain security over Suarez at a more affordable rate than recent three-plus service extensions for Wil Myers (six years, $83MM) and Kyle Seager (seven years, $100MM), as can be seen in MLBTR's Extension Tracker. Cincinnati only has Joey Votto and Tucker Barnhart on the books beyond the 2020 season, so there's plenty of room to fit in an $11MM annual value for Suarez's would-be free-agent seasons.
Looking at the larger picture, the Suarez contract poses a minor impediment to top prospect Nick Senzel's arrival in the big leagues, though the Reds will surely find a place to work the former No. 2 overall pick into the lineup. Senzel has been working out at second base and shortstop, and his bat has made enough noise in the minors that the Reds will want to get him a look at the big league level sooner rather than later.
Last season, Senzel batted .321/.391/.514 with 14 homers and 14 steals through 507 PAs between Class-A Advanced and Double-A. While third base has been his only position in the minors to date, it now seems likely that he'll be ticketed for middle infield duty once he forces his way onto the big league roster — likely at some point in 2018.
The Athletic's C. Trent Rosecrans tweeted that the Reds were in the process of announcing an extension for Suarez. Mark Sheldon of MLB.com and John Fay of the Cincinnati Enquirer added details on the length of the deal (Twitter links). Tommy Stokke of LockedOnMLB.com reported the total guarantee and option value. Rosecrans reported the yearly breakdown (Twitter link).
Photo courtesy of USA Today Sports Images.