9:41pm: Bob Nightengale of USA Today tweets that the D-backs are taking on the remainder of Jay's salary and will be on the hook for any of the $1.5MM worth of incentives he unlocks. Jay reportedly receives $100K for every 25th plate appearance beginning at 250 plate appearances and escalating up through his 600th plate appearance of the year. He's already at 266 PAs on the season.
7:52pm: The Diamondbacks announced that they've acquired outfielder Jon Jay from the Royals in exchange for minor league left-hander Gabe Speier and minor league right-hander Elvis Luciano. Infielder Kristopher Negron has been designated for assignment to clear roster space.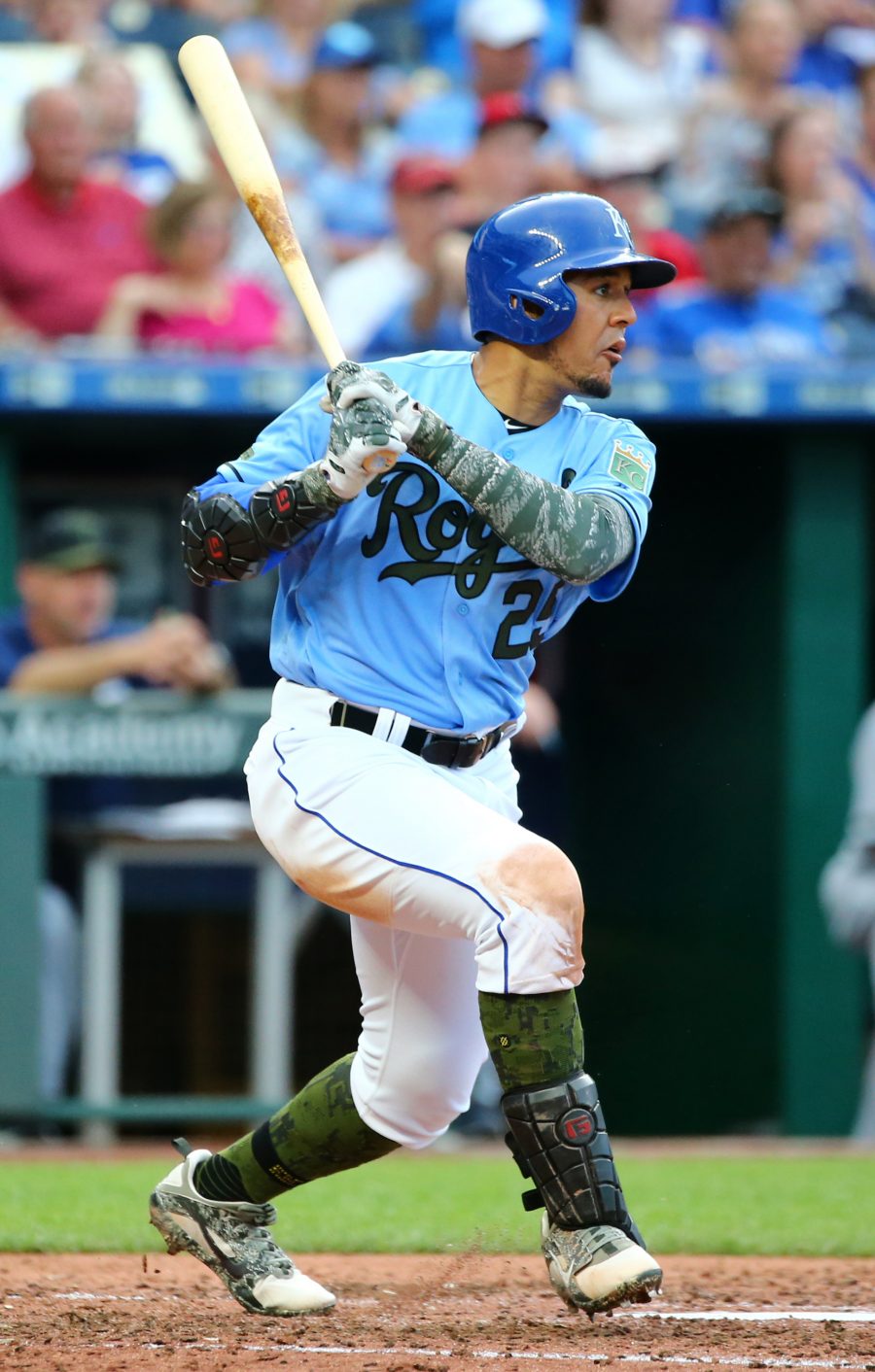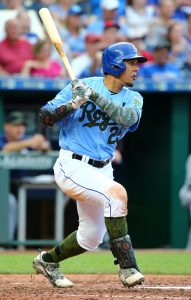 Jay, 33, inked a one-year contract worth $3MM this offseason and is still owed about $1.86MM through season's end. He's gotten off to a nice start at the plate in his first year with Kansas City, hitting .307/.363/.374 with a homer, nine doubles, two triples and three steals on the year.
That's a fairly typical year at the plate for Jay, who has batted at least .291 and posted an OBP of at least .339 in four of the past five seasons. While he doesn't provide much in the way of pop, he'll give the Diamondbacks a high-average hitter with solid OBP skills who rarely strikes out and can handle all three outfield spots.
For a team that currently strikes out at a 25 percent clip — fourth-highest in the Majors — Jay's 14.7 percent punchout rate would seem to be particularly appealing. Beyond that, Jay has virtually no discernible platoon split, having hit lefties (.288/.361/.347) at a comparable rate to righties (.290/.354/.393) throughout his career.
Jay will join an outfield mix that also includes David Peralta, Jarrod Dyson and Chris Owings at the moment. Heading into the season, the outfield hardly looked to be a serious need for the D-backs, but they've since seen March acquisition Steven Souza hit the DL twice and are also without A.J. Pollock for upwards of two months due to an avulsion fracture in his thumb.
While that has the makings of a potentially crowded outfield mix if everyone can get healthy, the D-backs will worry about that theoretical logjam down the line. For the time being, they're taking a proactive approach to help stop the bleeding after a dreadful freefall that has seen their once-monstrous division lead whittled down to a half-game advantage over the Rockies.
The price the D-backs paid for Jay appears modest, at best (as one might expect for a part-time outfielder on a modest contract). The 23-year-old Speier was a 19th-round pick by the Red Sox back in 2013 that has now been traded four times in his career. He went from Boston to Detroit in the Yoenis Cespedes/Rick Porcello blockbuster before next making his way to the Braves alongside Ian Krol in the trade that sent Cameron Maybin back to Detroit. Speier never threw a pitch in the Braves organization, though, as he was traded to the D-backs alongside Shelby Miller in the infamous Ender Inciarte/Dansby Swanson deal.
For a player that's bounced around so much, though, Speier has solid numbers in the minors. He's currently in his second full season at the Double-A level and has thus far notched a tidy 3.03 ERA with 7.9 K/9, 3.0 BB/9 and a whopping 60.5 percent ground-ball rate through 29 2/3 frames. In all, he has a 3.67 ERA in 112 2/3 innings at that level, though he's yet to ascend to Triple-A and is not considered to be among Arizona's top 30 farmhands.
Luciano, then, may be the more notable of the pair of hurlers headed to Kansas City. MLB.com ranks him 26th among D-backs farmhands, while Eric Longenhagen and Kiley McDainiel of Fangraphs noted in their rundown of the system that Luciano has a 55-grade curveball and a chance to start. Of course, at 18 years of age, he's years away from even sniffing the big leagues.
Luciano pitched in the Dominican Summer League and in Rookie ball last season, posting a combined 2.84 ERA with 7.0 K/9 and 2.4 BB/9. Jim Callis and Jonathan Mayo of MLB.com give him a chance to have three average or better offerings, highlighted by the aforementioned hook, but he'll need quite a bit more development. Callis and Mayo, though, note that he has "plus mound presence and maturity" and was well-regarded by many in the D-backs organization.
For the Royals, the trade of Jay figures to be the first of many in a long summer of rebuilding. Jay was among the many veterans on a contract set to expire after this season, and it's likely that the Royals front office will field offers on everyone from high-profile rentals like Kelvin Herrera and Mike Moustakas to veteran starters like Jason Hammel and even more controllable assets like Whit Merrifield. The rentals seem like virtual locks to go (Herrera and Moustakas, in particular), but GM Dayton Moore and his staff will undoubtedly carry an open mind as they entertain offers for nearly anyone on the roster.
Photo courtesy of USA Today Sports Images.