As you may or may not recall, we have been touting J.A. Happ for a fair portion of the present season, dating at least to our first ranking of the top summer trade candidates. The veteran southpaw has certainly exceeded even the most optimistic expectations since he ended up being traded. Now, as he prepares for the postseason with the Yankees, it's worth taking an early look at his potential free-agent earnings.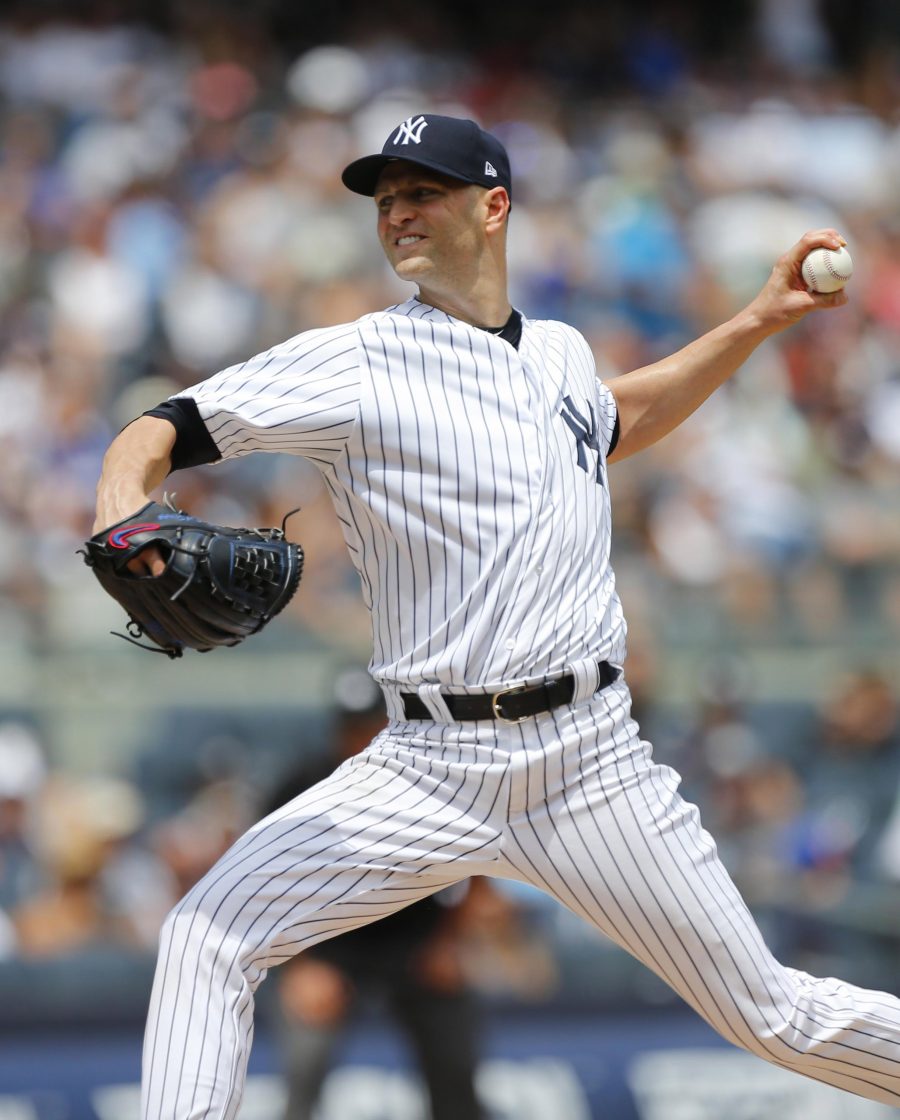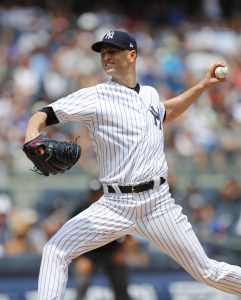 Happ, of course, already went on the market not long ago. At the time, he was coming off of an oddball 2015 season that he finished in dominating form. His resulting three-year, $36MM deal certainly rewarded a strong late-year push from a pitcher who had — just months before — seemed at risk of entering a late-career journeyman phase.
That pact worked out swimmingly for the Jays, who received 77 generally excellent starts from Happ before spinning him off to the division-rival Yanks for Brandon Drury and Billy McKinney. For New York, the tail end of the deal has been quite a nice asset as well.
In his past eight starts, in fact, Happ has allowed just 14 earned runs on 38 hits, with a 43:9 K/BB ratio, over 46 2/3 innings. For the year, he has averaged a career-high 9.7 K/9 on a personal-best 10.3% swinging-strike rate It's not all roses, of course. The quality results have come in spite of the fact that Happ has struggled to limit the long ball, allowing 1.4 per nine on the season.
All said, Happ has probably deserved the results — a 3.75 ERA in 160 2/3 innings — that he has produced on the year. The dingers have driven up his FIP (4.01), but xFIP (3.82) and SIERA (3.60) suggest his outcomes matchhis performance.
Looking ahead, the outlook seems promising. Happ is throwing as hard as ever. His output has been steady and excellent for some time now. And he has a rather long track record of durability, having averaged 153 innings for the past eight seasons and 168 annually for the past four (which will go up when 2018 is completed).
It's possible that Happ will slot in behind Clayton Kershaw, Patrick Corbin, and Dallas Keuchel to become the fourth-highest-paid starter on this lefty-loaded market. Certainly, the more youthful Gio Gonzalez could also stake a claim to the fourth spot, particularly if he finishes strong, but he has had some rough patches this year and his velocity decline remains a concern. Charlie Morton would be in the same general position as Happ, in terms of his age, but with a more impressive recent showing. In his case, though, he has strongly suggested he won't just be seeking to maximize an overall contract guarantee; if anything, Morton sounds like a man who'll only sign on for a single season at a time. Fellow veteran southpaw Cole Hamels could surely also be a factor, particularly at a somewhat younger age, though it remains to be seen how clubs will view the sustainability of his recent performance boost since moving via trade.
Regardless of the precise rank ordering, Happ's general market position makes eminently possible that a fair number of contending teams will view him as a more appealing target than some of the younger, more expensive pitchers ahead of him. Capturing a quality arm for a shorter term, after all, holds appeal in and of itself. There's no real chance of Happ signing for more than three years, while it could take a five-year commitment to land Corbin or Keuchel. Plus, it doesn't hurt that signing Happ won't mean giving up draft picks since he's ineligible to receive a qualifying offer.
So, supposing there's steady interest in Happ, what's the contractual upside here? As noted, there's no real argument for his reps to pursue a four-year term given his age. Happ will be selling his age-36 season and beyond.
That gives us a rather clear bound. But it doesn't mean Happ can't still earn quite well. In fact, two recent comps suggest he can. Entering his age-37 season, coming off of an excellent campaign, John Lackey secured a two-year, $32MM commitment from the Cubs. Even more recently, Rich Hill reached three guaranteed years at the same $16MM AAV despite the fact that he, too, was also entering his age-37 year and had no shortage of historical injury issues.
In each of those cases, perhaps, stellar outcomes helped to drive the paydays. Happ, arguably, hasn't impressed to the same degree in his immediate platform year. But we already know he could secure a $12MM annual commitment. His steady velocity is a highly notable consideration. And the three-year run-up to this free agency has been stellar. (As of right now: 501 innings of 3.47 ERA ball with 8.6 K/9 against 2.7 BB/9.)
So, there's certainly a case to be made that Happ ought to out-earn his last contract on an otherwise similar arrangements. Even if he doesn't quite reach the $16MM annual value level of those prior (and somewhat older) comps, Happ has a very strong chance to achieve more than a $40MM guarantee over a three-year term. And the yearly value could even rise beyond the Lackey/Hill levels if there's particularly robust interest or if Happ prefers a two-year arrangement.
Photo courtesy of USA Today Sports.