3:03pm: The Jays announced the hiring. Montoyo received a three-year contract with a club option for a fourth season.
1:53pm: The Blue Jays will hire Rays bench coach Charlie Montoyo as their new manager, reports Shi Davidi of Sportsnet (via Twitter). Montoyo will become the second member of the Rays' staff to be hired away today, as the Twins named Tampa Bay Major League field coordinator Rocco Baldelli their new manager this morning.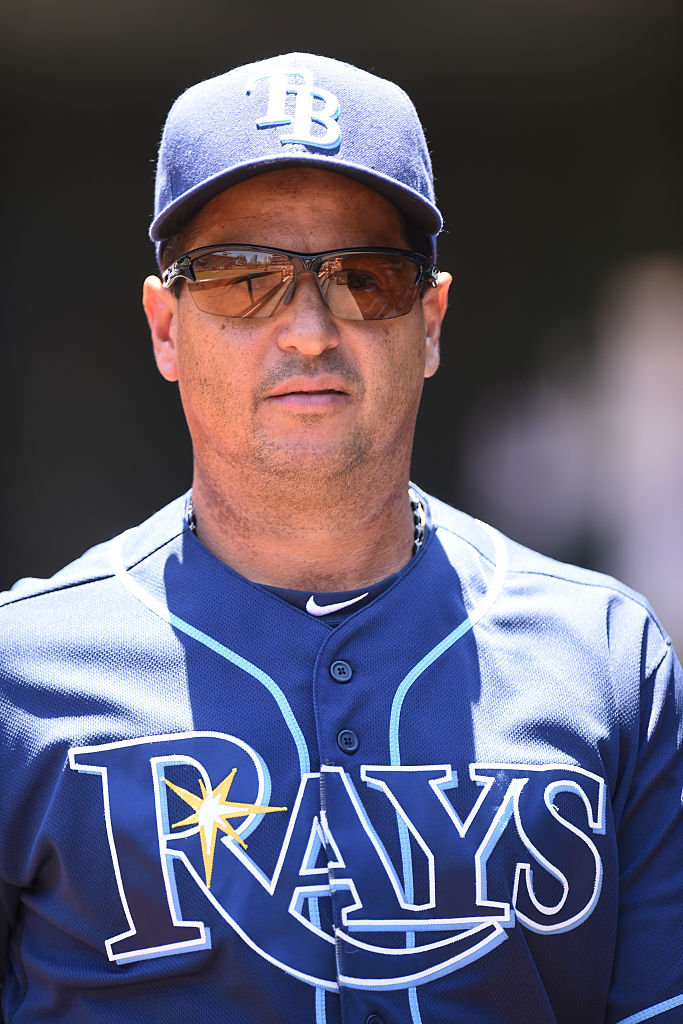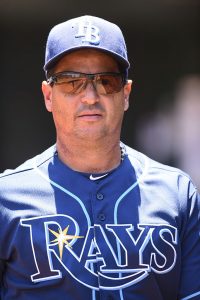 Montoyo, 53, is a decorated minor league skipper who has spent a hefty 18 seasons managing in the Rays' minor league ranks. He joined the big league coaching staff in December 2014, initially serving as the organization's third base coach before being named Tom Foley's successor as bench coach last offseason. His experience and the generally strong reputation the Rays' staff has within the organization helped to make Montoyo a popular managerial candidate this offseason, as he also interviewed with the Reds and was linked to other vacancies as well.
Born in Puerto Rico, Montoyo was a sixth-round pick of the Brewers back in 1987 and had a 10-year playing career in the minors. He received the briefest of calls to the Majors with the 1993 Expos, appearing in four games and tallying just five trips to the plate. His playing career wrapped up in 1996, and he joined the Rays organization almost immediately thereafter, first being hired on Oct. 31 that year.
Montoyo is only three years younger than the man he'll replace, John Gibbons, but he comes from a different background, having spent more than two decades with an organization that has often spearheaded experimental tactics and strategies. He'll give the Blue Jays a bilingual skipper with considerable experience running a clubhouse (albeit at the minor league level) and a deep understanding of the increasing role that data plays not only in informing roster construction but also in the day-to-day performances and training regimens of a big league roster. It's not yet clear what his hiring will mean for the remainder of the Blue Jays' coaches, though it's typical for newly hired skippers to bring in some of their own hires to round out their staffs.
The Jays are at a pivotal crossroads as an organization, as while they haven't fully declared any intention to embark on a rebuild, they're also faced with the reality that the core which brought them to the ALCS just a few years ago has faded away. Jose Bautista and Edwin Encarnacion have departed. Josh Donaldson was traded in August, and Marcus Stroman, Aaron Sanchez and Kevin Pillar are suddenly just two years from free agency.
Given that level of turnover and a stacked division featuring a pair of 100-win teams and the 90-win Rays team from which Toronto is hiring Montoyo, it seems likely that a youth movement is on the horizon for the league's lone north-of-the-border club. That likely made it all the more imperative for GM Ross Atkins and president Mark Shapiro to hand-pick a leader to develop a unified vision for the organization's culture and direction moving forward.