TODAY: The club has now announced the move. Chairman of the board & CEO Fred Wilpon says Van Wagenen brings a "high character, blend of analytics, scouting and development ideas" with him to the job, while COO Jeff Wilpon noted that he's "excited for our fans to hear and see the direction Brodie outlined for us."
The deal is for four years, Jon Heyman of Fancred tweets.
YESTERDAY: The Mets' general manager search has come to a surprising end, as the team has agreed to terms with player agent Brodie Van Wagenen as its new front office head.  The hiring is expected to be officially announced after the World Series is over, with Joel Sherman of the New York Post tweeting that Van Wagenen's introductory press conference is tentatively slated for Tuesday, should the Red Sox clinch the Series tonight.
After Sandy Alderson took a leave of absence in June to deal with a recurrence of cancer, it became apparent that the Mets were going to be hiring a new name to run its baseball operations department.  The search became cast as a battle between the old school and the new school of front office thought processes, with owner Fred Wilpon looking for an experienced executive with a traditional scouting and player development background, while COO Jeff Wilpon was intrigued by the idea of hiring a more analytically-based general manager.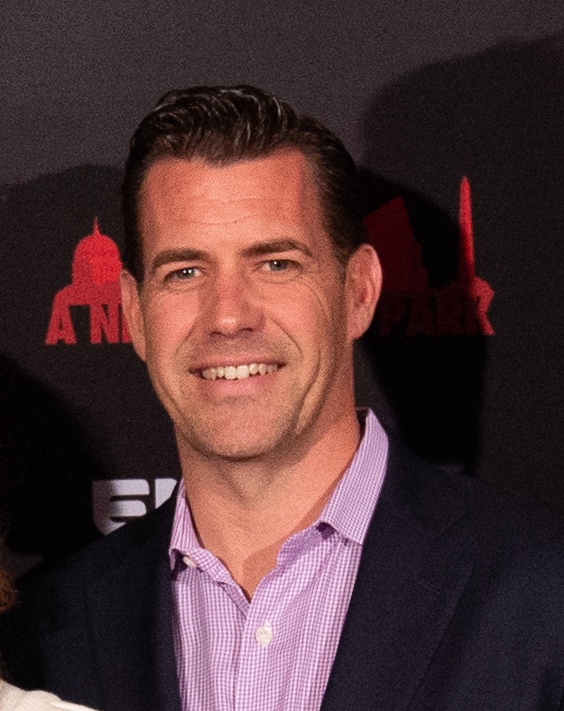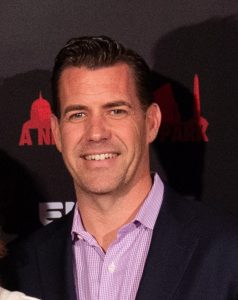 Instead, the team stunned the baseball world by adopting neither approach, instead hiring one of the game's most prominent agents.  Several very prominent Mets — including Jacob deGrom, Yoenis Cespedes, Noah Syndergaard, Jason Vargas, and Todd Frazier — were represented by Van Wagenen, making him a familiar figure to the Wilpons over the last several years.  There was enough mutual respect between the two sides that Jeff Wilpon reportedly turned to Van Wagenen for advice about the GM search this summer, according to MLB.com's Anthony DiComo, and these initial talks eventually grew into the idea of Van Wagenen becoming the general manager himself.
It isn't a stretch to call this the most impactful front office hiring in quite some time, in terms of the ripple effect it will have on business throughout the game.  The 44-year-old Van Wagenen was the co-head of CAA Sports' baseball division, with a client list that includes names on every team's roster.  Now that he is a member of a team's front office, the MLBPA is keeping an eye on the situation in regards to any possible conflicts of interest, and its members' rights to confidentiality.  Agents Jeff Berry and Naz Balelo are reportedly set to take over from Van Wagenen at CAA, as per DiComo, though it certainly wouldn't be surprising to see other agencies try to woo players represented by CAA in the wake of the news.  One would expect agencies to specifically target deGrom, Cespedes, and company, as those players now face the unusual situation of having their former representative now taking the other side in negotiations.
This isn't the first time that an agent has joined a front office, as Dave Stewart and Joe Garagiola Jr. are two recent examples of former player agents who became general managers (both with the Diamondbacks).  Those two had front office experience outside of their agency backgrounds, however, whereas Van Wagenen has never worked for any team in any sort of scouting or player developmental capacity.  Van Wagenen also doesn't have the traditional analytical background of most recent GM hires, though it's safe to assume that CAA used analytical evaluations to gauge (and, of course, promote) its clients' abilities.
With this lack of a track record, it will be fascinating to see how Van Wagenen chooses to operate a baseball operations department, particularly one with as many question marks about its present and future direction.  Injuries, a lack of offense and (it bears mentioning) a constant stream of behind-the-scenes controversy have plagued the Mets over the last two seasons.  While the Mets have some prime talent on the roster, including arguably baseball's best pitcher in deGrom plus other impressive controllable players like Syndergaard, Michael Conforto, and Brandon Nimmo, there are also a lot of problem areas in the starting lineup, and a lack of blue chip talent coming up in the minor league pipeline.
Between these factors and the Wilpons' traditional reluctance to spend in the manner befitting a big-market team, Van Wagenen faces a tall order in getting the Mets back into contention in 2019, even as the Wilpons expect the team to be competitive.  Van Wagenen will have a familiar braintrust surrounding him in New York, as Mets assistant GM John Ricco and special assistants Omar Minaya and J.P. Ricciardi are "expected" to remain in their posts, per Mike Puma of the New York Post.
Rays senior VP of baseball operations Chaim Bloom was the other finalist for the Mets job, with former Rangers and Brewers GM Doug Melvin the third-place candidate.  Former Dodgers and Yankees assistant GM Kim Ng and Casey Close (another prominent player agent) rounded out the "final five" candidates, with other names such as former Pirates GM Dave Littlefield, Cardinals director of player development Gary LaRocque, Nationals special assistant De Jon Watson also interviewing for the position.  Several other notable baseball figures also declined interviews with the Mets, including Indians GM Mike Chernoff, Twins GM Thad Levine, and former Red Sox GM Ben Cherington.
Joel Sherman of the New York Post reported on Saturday that Van Wagenen and the Mets had agreed to terms, though the deal wasn't fully finalized until today.  SNY's Andy Martino and The Athletic's Ken Rosenthal both reported that Van Wagenen was looking like the Mets' preferred choice over Bloom, once Fancred's Jon Heyman tweeted that Melvin was no longer in contention for the job.  Yahoo Sports' Jeff Passan reported that Van Wagenen was "a significant favorite" for the position, with MLB.com's Mark Feinsand noting that Van Wagenen was taking the weekend to handle his departure from CAA, including informing clients of the news.