This has been the week from hell for the Yankees, whose season ended Tuesday at the hands of the hated Red Sox in the American League Division Series. Boston summarily disposed of the Yankees in four games, further cementing itself as the superior team in 2018 after it won the AL East with ease in the regular season, finishing with a 108-54 record to New York's 100-62 mark. To make matters worse, the Yankees learned Friday that they'll play a large portion of 2019 without one of their most valuable players, shortstop Didi Gregorius, who needs Tommy John surgery on his right (throwing) elbow. Only two of the Yankees' position players posted a higher fWAR this year than Gregorius, who recorded a 4.6 mark in 569 plate appearances to rank eighth among big league shortstops.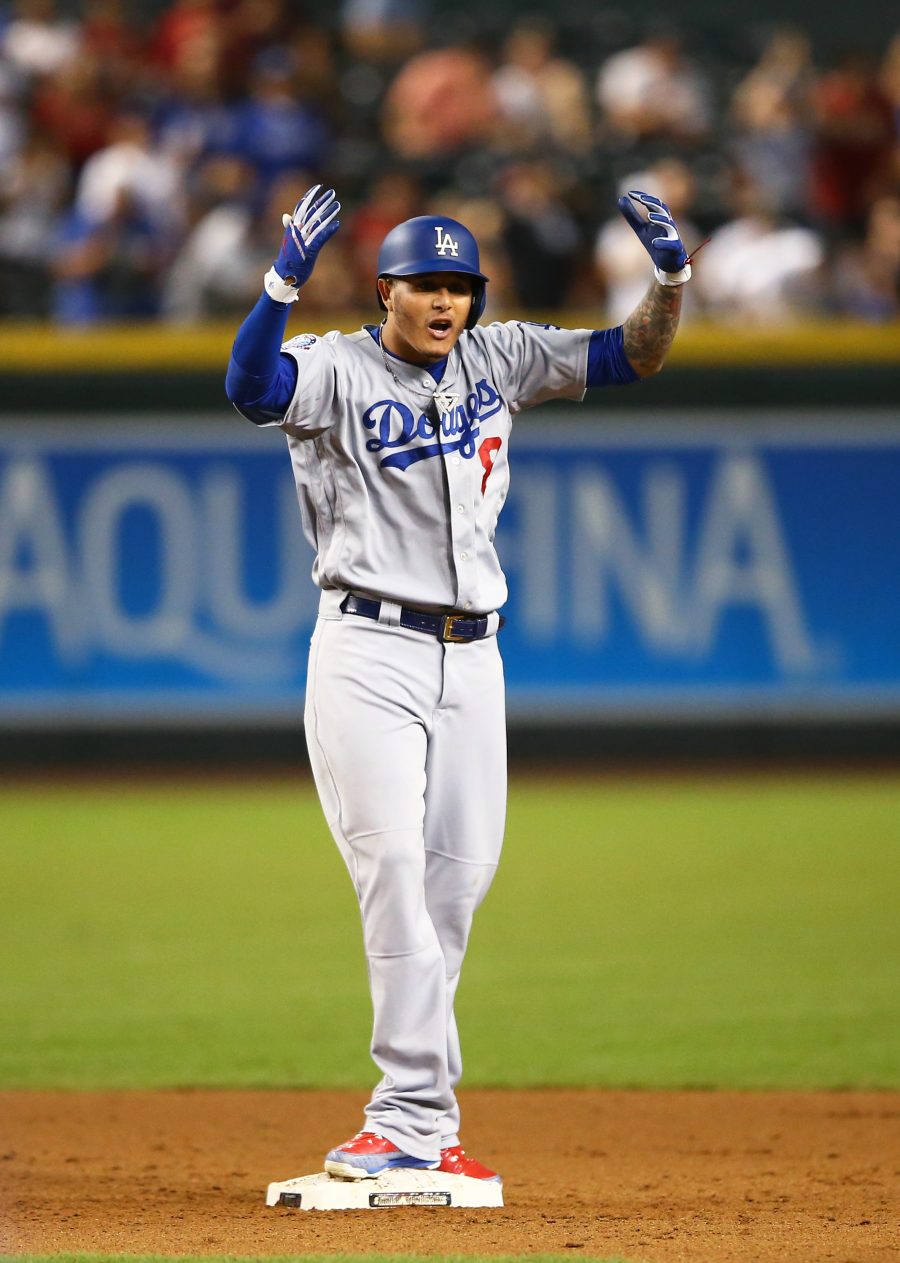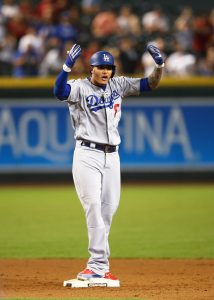 Now, with the Red Sox potentially on their way to a fourth World Series title since 2004 and the Yankees having been dealt a brutal blow well before 2019 begins, the question is: How will the Evil Empire strike back? Well, if the Yankees plan to go big-game hunting in free agency – as they've done on many occasions – perhaps they'll respond by signing the Dodgers' Manny Machado. The four-time All-Star infielder, 26, is set to hit the open market, where he's sure to become one of the highest-paid players in the history of the sport.
Even with a healthy Gregorius, New York would've been a speculated suitor for Machado, whom it chased at this past summer's trade deadline before the AL East rival Orioles dealt him to the Dodgers. With Gregorius in the fold, Machado likely would have slotted in at third base in 2019, sending AL Rookie of the Year Candidate Miguel Andujar to first base or designated hitter. Andujar's on the heels of a huge season offensively, but he was a butcher at third, finishing last among major league infielders in both Defensive Runs Saved (minus-25) and Ultimate Zone Rating (minus-16). Despite Andujar's woeful season in the field, he may well remain at third next year if the Yankees add Machado, considering both Gregorius' health and Machado's preference to line up at short.
For the majority of his career, which began in 2012, Machado has played third, where he has been eminently successful. Machado has registered 84 Defensive Runs Saved and a 50.6 UZR at the position, while he has logged minus-10 DRS at short and a minus-6.1 UZR at shortstop, with all of the damage having come this past regular season (minus-12 DRS, minus-6.5 UZR) after he moved back to short. In spite of his defensive shortcomings, Machado served as one of the majors' preeminent players in 2018, notching the game's ninth-highest fWAR among position players (6.2) on the strength of his fourth straight 30-home run campaign. He'd give the Yankees' already strong offense yet another formidable hitter, joining Aaron Judge, Giancarlo Stanton, Aaron Hicks, Gleyber Torres, Gary Sanchez and Andujar, though the right-handed Machado wouldn't provide the right-heavy lineup variety in terms of handedness.
Speaking of Torres, the Yankees may simply turn short over to him next year as they await Gregorius' return and entrust the keystone to a far less expensive alternative to Machado. There are plenty of familiar veteran second basemen set to hit free agency in the offseason, including now-Yankee Neil Walker, though no one from the group is anywhere near the caliber of Machado.
For now, Machado and the still-alive Dodgers are focused on winning a championship, but it seems doubtful he'll return to LA thereafter. The club has an excellent third baseman in Justin Turner and a great shortstop in Corey Seager, who missed most of 2018 on account of TJ surgery, after all. Thus, regardless of how the Dodgers' season ends, it seems Machado's destined to put on a new uniform in 2019. Do you expect New York to be the team that awards him one of the richest contracts in the history of baseball in the offseason, or will someone else win the much-anticipated derby?
(poll link for app users)
Photo courtesy of USA Today Sports Images.