The Mariners announced Friday that they've traded reliever Alex Colome to the White Sox in exchange for catcher Omar Narvaez.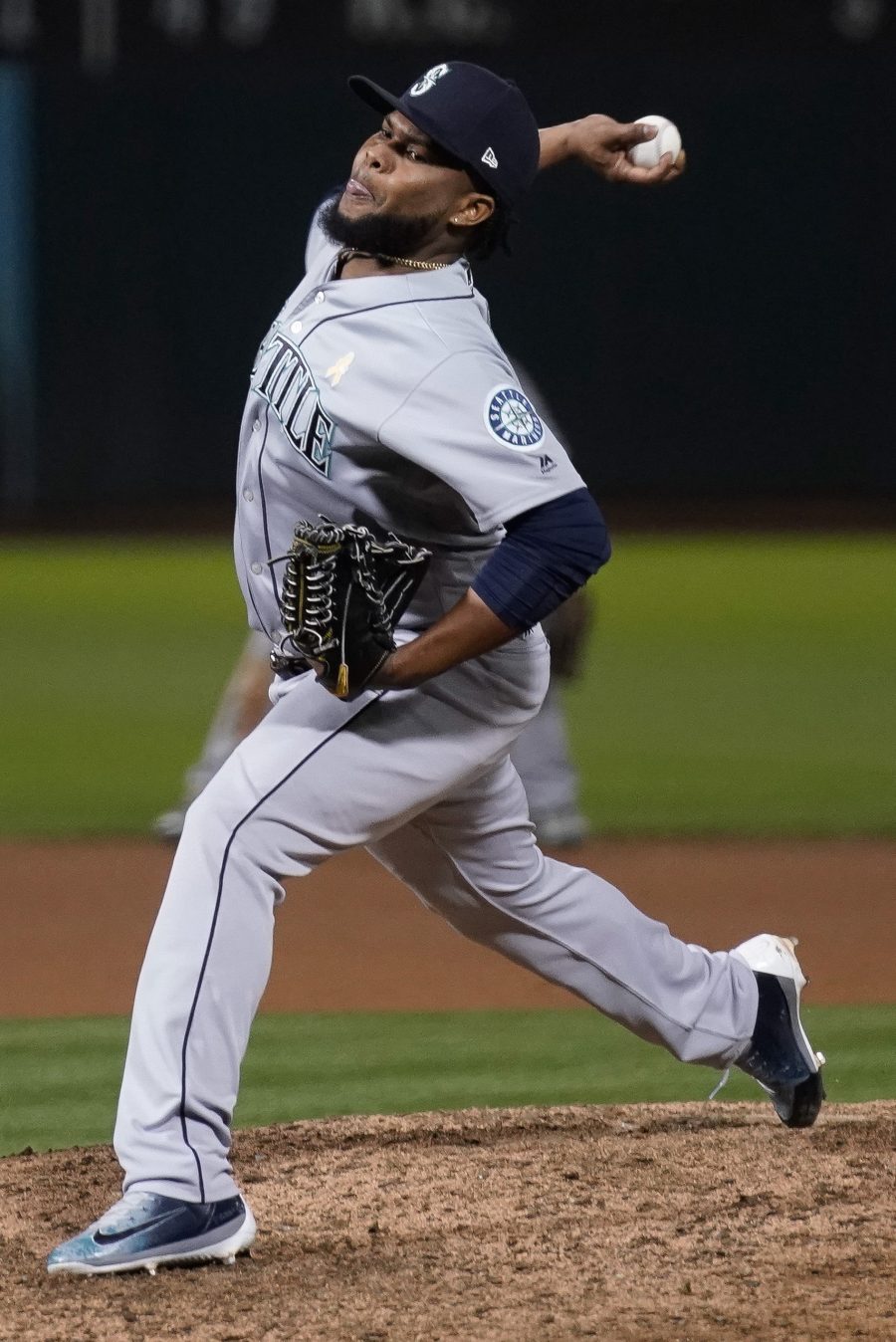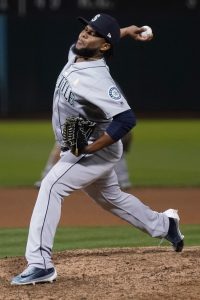 Colome, 29, is arbitration-eligible and projected by MLBTR contributor Matt Swartz to earn $7.3MM in his second trip through the process. He's controlled through the 2020 season and will give the ChiSox a high-caliber option at the back of the bullpen. The right-hander spent two and a half seasons as the Rays' primary closer before being flipped to Seattle alongside Denard Span this past summer in a trade for minor leaguers Andrew Moore and Tommy Romero.
Rising through the minor leagues as a starter, Colome was considered one of the Rays' top pitching prospect. However, he quickly found his footing as a reliever in the Majors, and the organization never really looked back. From 2016-18, Colome has pitched to a pristine 2.78 ERA with with 9.5 K/9, 2.8 BB/9, 0.8 HR/9 and a 47 percent ground-ball rate. Along the way, he's racked up 96 saves and been named to the American  League All-Star team on one occasion. He can either close games or function as a high-end setup man for the Sox for the next two seasons.
While there's been plenty of talk about a shift in direction for the White Sox, the acquisition of Colome is perhaps the first earnest win-now move that has come as the Chicago rebuild reportedly begins to wind down. The Sox did add veteran catcher Welington Castillo on a two-year contract last offseason, another move that could be viewed through a win-now lens, but they only invested money ($15.5MM) to bring Castillo to Chicago's South Side. By trading Narvaez, the Sox are flipping another four years of control in exchange for two seasons of control of Colome. It stands to reason that other moves that place an emphasis on winning in 2019 and 2020 will follow as the winter progresses.
Narvaez, 27 in February, enjoyed a breakout season at the plate in 2018 and will give Seattle a cost-effective replacement for Mike Zunino, who was traded to the Rays earlier this month as part of what has become an aggressive restructuring of the Mariners' roster.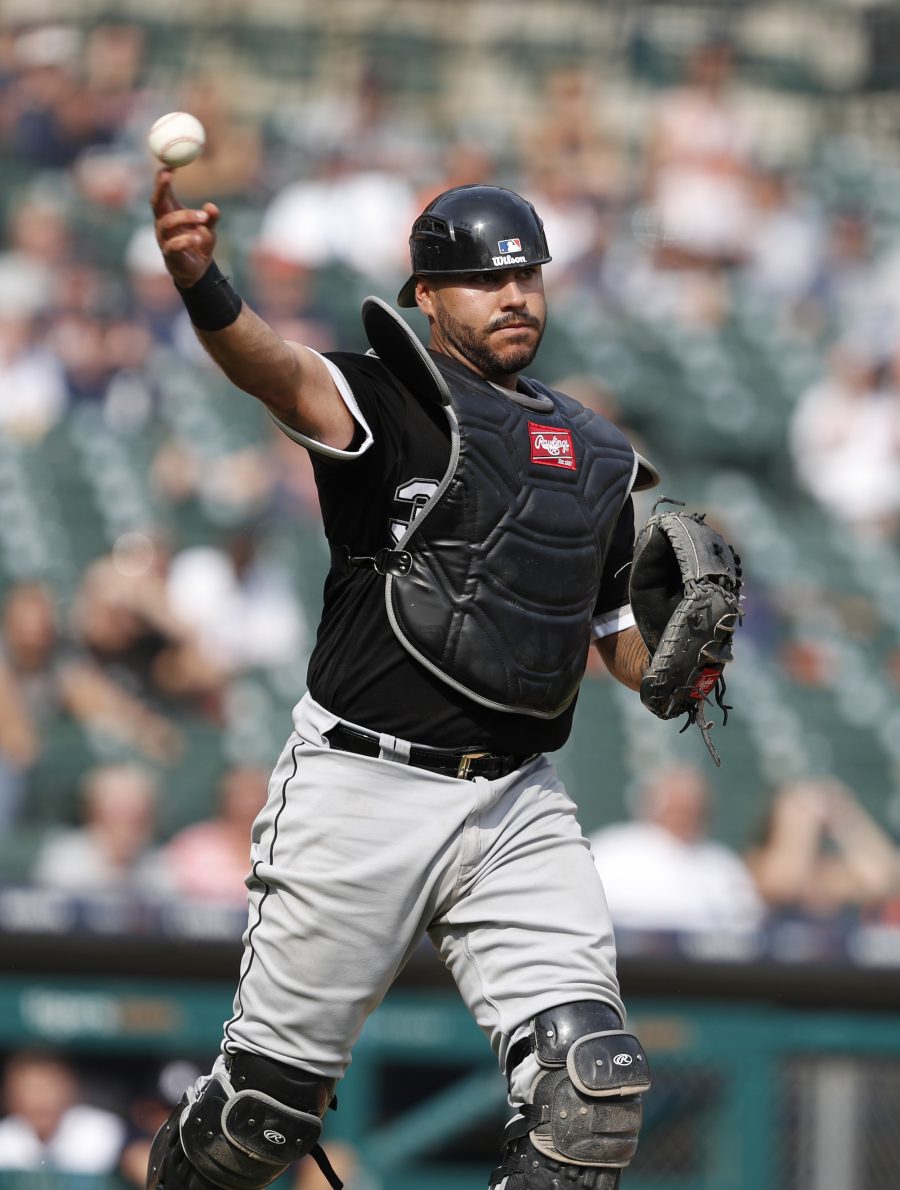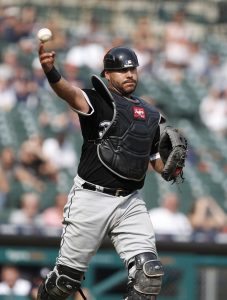 In many ways, Narvaez is the polar inverse of Zunino. While the latter is known an exceptionally powerful backstop with noted OBP deficiencies but strong defensive skills, the former is an on-base machine with limited power and more questionable defensive abilities. A career .274/.366/.379 hitter, Narvaez smacked a career-high nine homers in 2018 and posted an overall line of .275/.366/.429 in 322 plate appearances. It's not clear if he can sustain that power output, especially moving from Guaranteed Rate Field to the more spacious Safeco Field, but Narvaez has long displayed a keen eye at the dish (career 12.3 percent walk rate) and ridden that skill to strong on-base marks. He's also struck out at just a 16.9 percent rate in his career — another notable difference from his Seattle predecessor.
Defensively, Narvaez is, at best, a work in progress. He caught 24 percent of would-be base thieves in both 2017 and 2018 but has rated terribly in Baseball Prospectus' pitch-framing and pitch-blocking metrics. Chicago general manager Rick Hahn recently voiced confidence to The Athletic's James Fegan that the organization could improve Narvaez's defense, though that responsibility will now fall on the Mariners.
Narvaez will immediately become the top catching option in Seattle, with David Freitas currently standing out as the lone backup option. The move likely lessens the White Sox' urgency to add bullpen pieces to an extent, though Hahn & Co. still figure to be involved in that market as it develops. It'll also be interesting to see whether the Sox make a splash at catcher, where Yasmani Grandal and Wilson Ramos are the top free-agent options, though perhaps the safer bet is that they'll merely look to add a veteran backup type to pair with Castillo now that Narvaez is no longer in the fold.
This marks the third significant trade of the offseason for Seattle GM Jerry Dipoto, who has moved Zunino to the Rays and James Paxton to the Yankees. Both of those swaps, like today's Colome deal, have seen Seattle deal players who came with just two remaining seasons of control and a fairly sizable arbitration projection in exchange for MLB-ready help with multiple years of control. Mallex Smith was the key piece in the Zunino trade, while the Paxton swap netted the Mariners top pitching prospect Justus Sheffield.
Of course, the bigger question with Seattle is whether (or when) the Mariners will formally complete the widely reported blockbuster that'd send Robinson Cano and closer Edwin Diaz to the Mets. Unlike the Mariners' other deals, that franchise-altering trade would be centered more around adding a pair of high-end prospects and shedding a significant portion of Cano's remaining $120MM — at the expense of one of the game's best young relievers.