The Nationals have officially swung a deal with the Indians to bring in catcher Yan Gomes. Outfielder Daniel Johnson, righty Jefry Rodriguez, and a player to be named later will go to Cleveland in the swap.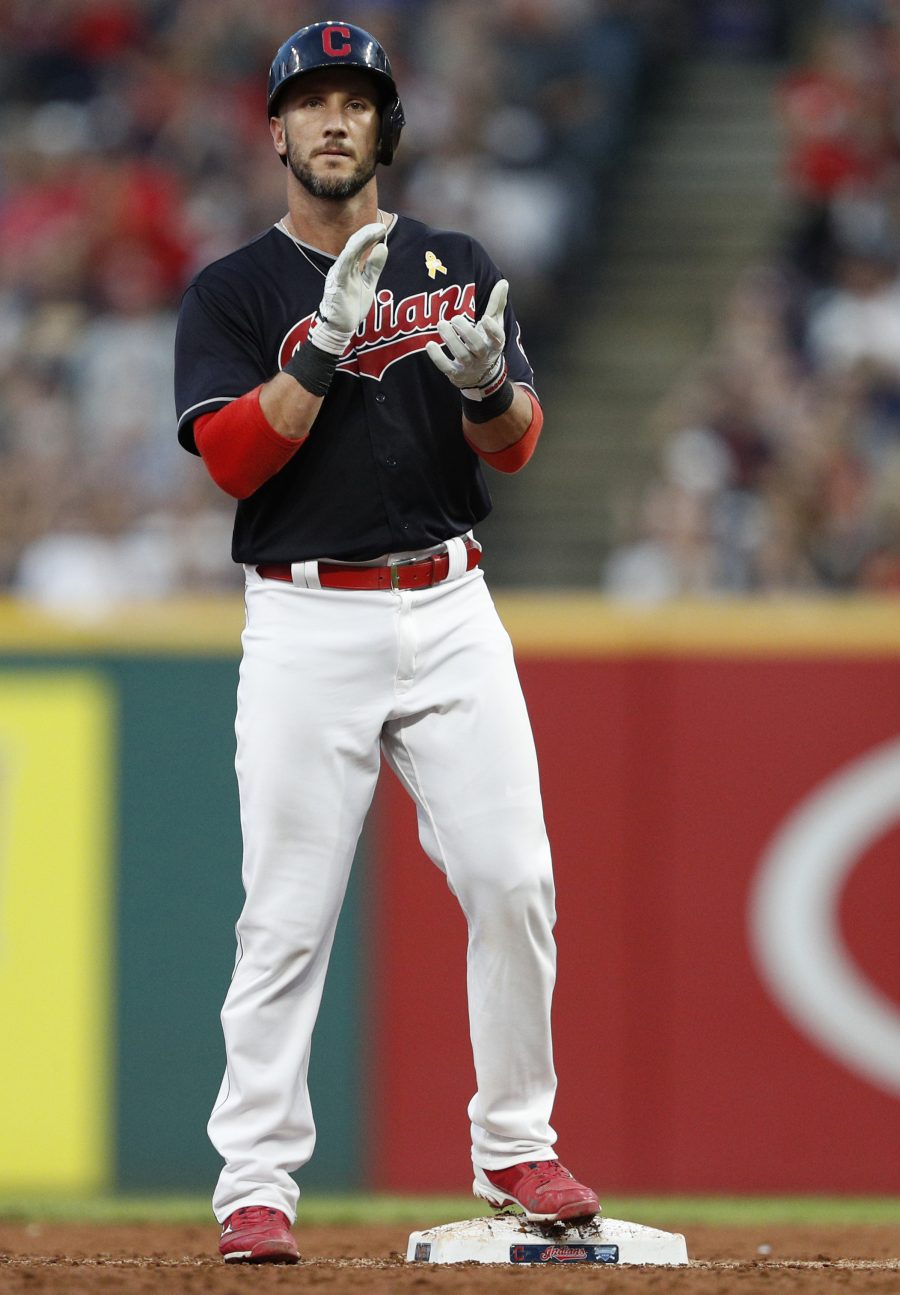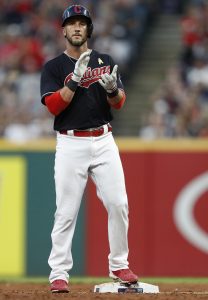 With this swap in the books, the Nats have done all their work behind the dish at the very outset of the offseason. The organization already brought back old friend Kurt Suzuki, who'll presumably share time with Gomes. The former is earning $10MM over two years, while the latter will take home a $7MM salary in 2019 before a pair of club options ($9MM and $11MM, each with $1MM buyouts).
The Gomes contract initially looked to be a coup for the Indians club, then took on a sour note as his offensive numbers plummeted. Last year, though, the 31-year-old bounced back with a strong campaign in which he slashed .266/.313/.449 and hit 16 long balls over 435 plate appearances.
It's fair to wonder what to expect moving forward. Gomes has good power for a catcher, but doesn't typically draw many walks. Accordingly, his OBP has bounced up and down with his batting average on balls in play. Gomes did turn in a personal-best 38.7% hard-hit rate (by measure of Statcast) along with a .322 xwOBA that nearly matched his .326 wOBA in 2018, but odds are the Nats have tempered expectations on the offensive side.
Even if he falls back somewhat with the bat, though, Gomes is also regarded as a high-quality defender. Baseball Prospectus has generally graded him as a strong positive in all the measurable areas — framing, throwing, blocking. That presents an opposing skillset from that currently possessed by Suzuki, who has turned himself into an excellent hitter but doesn't defend with such aplomb. Presumably, the Nats will utilize both according to need, while hoping the timeshare keeps them fresh, though obviously in-game situational substitutions won't really be possible unless the club somehow finagles a way to carry a third catcher.
Regardless of how one looks at it, the two players combine to make a strong upgrade behind the dish for the Nats, who had relied upon Matt Wieters, Pedro Severino, and Spencer Kieboom over the past two seasons. The latter two players remain in the organization, though it stands to reason that one (likely the out-of-options Severino) will be jettisoned at some point, particularly with Raudy Read also taking a 40-man spot.
The Indians surely would have a stronger roster with Gomes on it. But they're also willing to roll the dice a bit. The need for some budgetary flexibility is obviously a big part of the picture, but the organization obviously also believes in some rising players. In this case, Roberto Perez will presumptively take the bulk of the action behind the dish, with newcomer Eric Haase joining him after spending the past three seasons in the upper minors — where he has shown plenty of power but also a questionable on-base profile.
Certainly, the prospect return is a factor here as well. Johnson, a fifth-round pick in 2016, has an intriguing blend of power and speed, making him a top-ten organizational prospect for the Nats. The 23-year-old most recently scuffled a bit at Double-A and struggled badly in the Arizona Fall League, making for a disappointing 2018 after a strong first full season as a professional. He's likely a year or two away and may never be more than a reserve in the majors, but the consensus seems to be that there are tools to work with.
As for Rodriguez, the hard-throwing 25-year-old reached the majors last year, bringing control problems with him. It's hard to judge too harshly, though, as he was also in his first season pitching past the High-A level. Rodriguez has worked almost entirely as a starter during his time in the farm, so he could be sent back down to keep refining. But it's also possible the Indians will move him into a relief role, potentially of a multi-inning variety, and plan on utilizing him in the majors in the near future.
Veteran reporter Bill Madden suggested on Twitter that a deal was in the works, with Ken Rosenthal of The Athletic among others reporting (Twitter link) that the sides were in "serious discussions." Jon Heyman of Fancred (via Twitter) and Paul Hoynes of the Plain Dealer (in a tweet) had the return. 
Photo courtesy of USA Today Sports Images.