Nov. 20: The Nationals have formally announced Suzuki's two-year deal.
Nov. 19, 11:10am: Suzuki's contract is a two-year, $10MM deal that'll pay him $4MM in 2019 and $6MM in 2020, Ken Rosenthal of The Athletic tweets.
10:24am: The Nationals have agreed to a two-year contract with free-agent catcher Kurt Suzuki, reports Mark Feinsand of MLB.com (via Twitter). The deal is pending a physical. Suzuki is represented by the MVP Sports Group.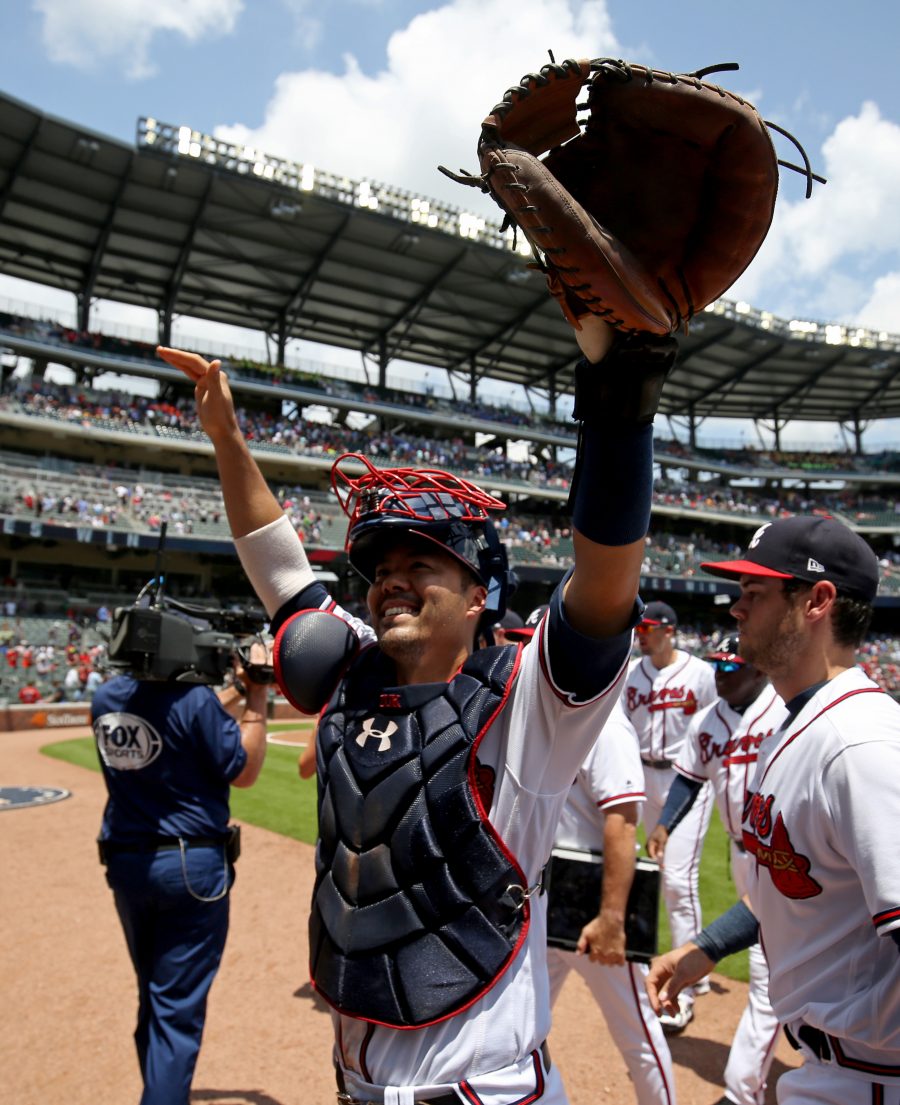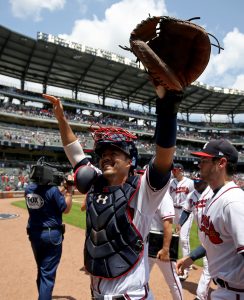 Long a sturdy option, the veteran Suzuki took his offensive game to new heights over the past couple of seasons, hitting at a .276/.341/.485 clip with 31 homers over the course of 697 plate appearances while sharing time with Tyler Flowers.
Unlike many players who experience a significant jump in power production, the 35-year-old Suzuki hasn't simply "sold out" in terms of sacrificing his typically excellent contact rate for some additional pop. He's fanned at just an 11.8 percent clip over the past two years — the ninth-lowest among all MLB hitters in that time (min. 600 plate appearances). Suzuki upped his hard-hit rate and homer-to-fly-ball ratio in significant fashion and will look to carry that improved production over to a return stint with the Nationals, for whom he played in 2012-13.
In Suzuki, the Nats will likely find an offensive upgrade over the production (or lack thereof) that they received from Matt Wieters over a previous two-year deal of his own. Getting some help behind the plate was imperative for the Nats, who saw Wieters and a slew of backup options combine to bat just .211/.290/.319 through 1259 plate appearances in 2017-18. Even with some regression in his bat — Nationals Park, notably, is not as hitter-friendly as SunTrust Park — Suzuki should be able to provide an uptick in offensive output at the position.
Defensively, Suzuki hasn't generated the same level of results. His throwing improved with the Braves after a poor two-year stretch with Minnesota in that regard, but Suzuki's 21.3 percent caught-stealing rate (25-for-117) over the past two seasons still checks in well below the league average of about 27.5 percent. To Suzuki's credit, Baseball Prospectus has graded him among the best in the game at blocking pitches in the dirt over the past two seasons, but B-Pro has also rated his framing skills to be below-average in each season dating back to 2008.
It's not yet clear if Suzuki will represent the Nationals' sole addition at catcher. Solid as his bat was with the Braves, Suzuki averaged 85 games caught between the two seasons and hasn't topped 100 games behind the dish since serving as the Twins' primary backstop in 2015. Pedro Severino, Spencer Kieboom and Raudy Read represent the organization's other three catching options on 40-man roster, and while any could conceivably serve as a backup to Suzuki, none has experienced big league success to date. Suzuki's excellent production in 2017-18 should assure him of a prominent role in the Washington lineup, but the rest of the outfit still looks uncertain.
The addition of Suzuki is the third notable pickup in what has been an active offseason for Nationals general manager Mike Rizzo and his front office. The Nats have already acquired righty Kyle Barraclough from the Marlins in exchange for international bonus allotments, and Washington also rolled the dice on a one-year deal with former Cardinals closer Trevor Rosenthal, who'll be returning from Tommy John surgery in 2019. Of course, the biggest question surrounding the Nats will be whether they retain former NL MVP Bryce Harper in free agency or if they let him sign with another organization. Certainly, the money promised to Suzuki on this new contract won't stand as any real impediment to those efforts, but the Nats have holes to fill in the rotation and possibly at second base, as well.
As for the Braves, they won't receive compensation for the loss of Suzuki, and they'll now have to watch the former fan and clubhouse favorite suit up for one of their top division rivals. Atlanta already extended Flowers through the 2019 season, but it seems quite likely that they'll be adding a catcher of some note to step up and handle a significant chunk  — if not the vast majority — of playing time for the 2019 season.
Suzuki checked in 46th on MLBTR's ranking of the Top 50 free agents this offseason, with an estimated two-year pact worth a total of $8MM. In our corresponding Free Agent Prediction Contest, just 3.87 percent of respondents correctly guessed that he'd return to the Nats.