The Phillies and Mariners have struck a deal that sends shortstop Jean Segura to Philadelphia along with relievers Juan Nicasio and James Pazos. On the other end of the swap, the Seattle organization will receive veteran first baseman Carlos Santana and young infielder J.P. Crawford.
Money is a major aspect of this deal, but it seems the clubs were able to work things out by swapping contracts rather than paying down portions of any deals. Segura will receive a $1MM bonus for waiving his no-trade clause. It seems the M's will pay, though that's not fully clear. Segura will keep his NTC rights moving forward in Philly.
Seattle has pulled off a series of significant moves this winter, in service of what the club hopes will be a relatively quick reboot. Cost savings aren't the only relevant pursuit, but it's clearly important. In a way, then, this trade feels like a bit of a surprise at first glance.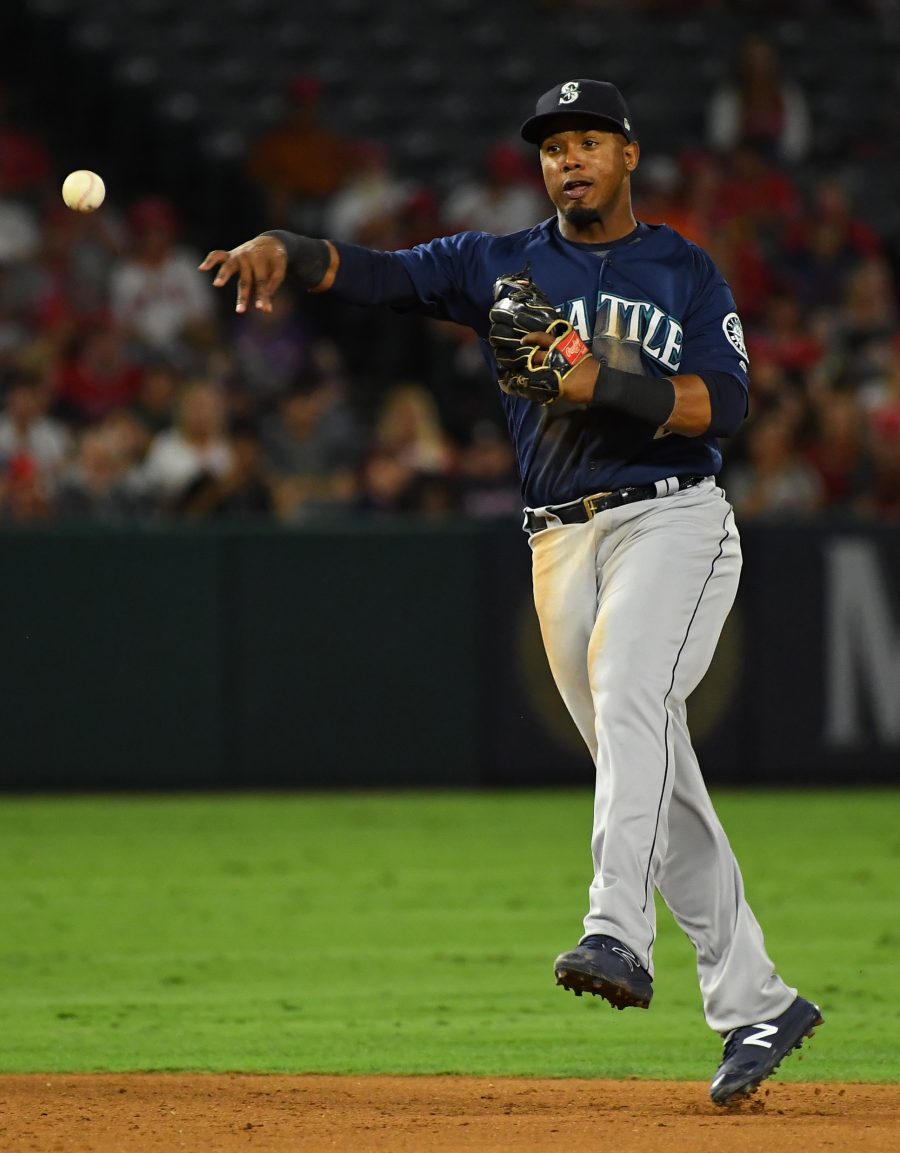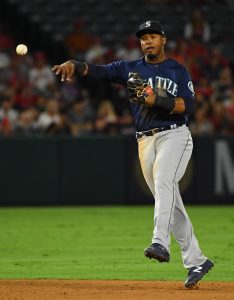 After all, Segura is not only a high-quality player, his contract rights are generally appealing. He doesn't turn 29 until March, and he is controlled through the 2022 season on a contract that will pay him $58MM over those four seasons (including a $1MM buyout of a $17MM club option for 2023). With Nicasio's $9MM salary for 2019 added in, there'll be $67MM in total heading to the Philly books.
On the other side, the M's are taking back $35MM owed to Santana over the next two seasons (including the $500K buyout of his 2021 option, which is priced at $17.5MM). Since the other two players in the deal are not yet eligible for arbitration, the Seattle ledger will be left about $32MM lighter at the end of the day.
Beyond the financial savings, which are significant but nevertheless disappointing given Segura's performance, the Mariners are adding an intriguing replacement at shortstop. Crawford has been a consensus top-16 prospect in the sport (as per Baseball America and Baseball America) in each of the last three seasons, though his messy, injury-plagued 2018 season has certainly dimmed his stock.
Crawford, the former 16th overall pick, first reached Triple-A in 2016. He scuffled at the plate in his first exposure, but came into his power in the following season and seemed primed for a breakthrough. Unfortunately, forearm and hand injuries intervened, limiting Crawford's time. It's notable, too, that he went down on strikes in 26.8% of his plate appearances while walking at a good-but-not-great 9.4% rate. Plate discipline, after all, is his calling card. On the other hand, his .214/.319/.393 slash still worked out to a 96 wRC+ and there's still surely room to grow. Crawford, after all, will not turn 24 until January.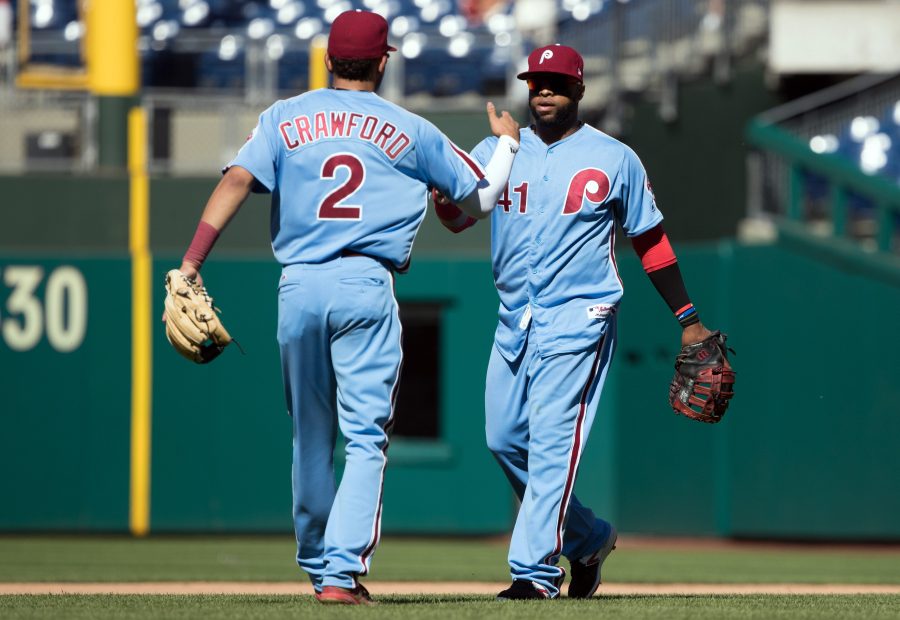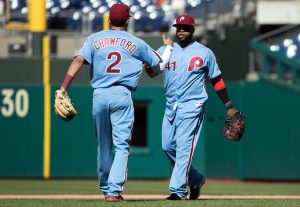 Even while recognizing the very real value that still lies in the rights to Crawford, it's hard to escape the sense that this wasn't a deal the Mariners really loved making. While there was some interest from other quarters in Segura — the Yankees reportedly took a look, while the Padres and Mariners discussed a potential blockbuster that would've sent Segura and Mike Leake to San Diego in exchange for Wil Myers — it seems it never reached a boiling point. It's certainly true, as Jeff Sullivan of Fangraphs wrote tonight, that there was a thin market at shortstop. And some whispers of clubhouse issues (including a scrap with Dee Gordon) probably didn't help. As Dipoto explained tonight: "If the market were higher, we would have made a higher level trade."
There's certainly some value in Santana, too, despite his tepid output in 2018. It was just last winter, after all, that the market made him something of an exception for its newfound dislike of lumbering sluggers. The switch-hitter's plate discipline remains top-notch, and he not only handles first base well but showed he can give some innings at the hot corner.
If you look at it long enough, you can begin to wonder why it is the Phillies were interested in giving up Santana after adding him only one year back. Surely, the team can see that his .231 batting average on balls in play is likely to rise and that he's more or less the same player they targeted. In this case, though, GM Matt Klentak and co. were faced with some incongruous roster occupants and a clear mandate to improve.
Last year's experiments provided information, but perhaps not of the kind the Phils were hoping for. Rhys Hoskins failed to make the transition from first base to the corner outfield, creating a dilemma. Meanwhile, Crawford wasn't quite ready to become a regular at short; neither was Scott Kingery.
This swap, then, suits a variety of needs in Philadelphia. Finding a reasonable way to move on from Santana was clearly necessary. Hoskins can step back in at first base while leaving a corner outfield spot open for some other impactful hitter who can handle the position defensively.
The addition of Segura, though, was surely the driving force. He has become a highly productive offensive player, with a .308/.353/.449 slash line to go with 41 homers and 75 steals over the last three seasons. While Segura is highly reliant on contact, he's also quite good at avoiding strikeouts (personal-low 10.9% K rate in 2018) and getting aboard when he puts the ball in play (.320 lifetime BABIP). Perhaps he won't revisit his high-water power point (twenty long balls and a .181 ISO in 2016), but Segura seems likely to deliver above-average work with the bat for much of the remainder of his deal.
It's not as if Segura is a stretch to play at shortstop, either. He has mostly graded in range of average over the years, with DRS generally valuing him as a slight plus and UZR shading the other way. Regardless, he can handle the job. Segura hasn't scored as well for his overall baserunning in recent years, but obviously can still run and should probably be viewed as a positive performer in that regard as well.
Some reports had indicated that just-acquired Mariners right-hander Anthony Swarzak was to be passed along in the swap. Instead, it's Nicasio, who has a similar salary to that of Swarzak and functions in the same essential capacity in this trade. Actually, the 32-year-old Nicasio looks to be one of the most interesting buy-low relief candidates out there on the heels of a bizarre 2018 campaign. He was tagged for six earned per nine over 42 frames, but also posted a pristine combination of 11.4 K/9 and 1.1 BB/9. Clearly, a .402 BABIP and 58.1% strand rate played a big role in the struggles.
Meanwhile, Pazos could be a cost-effective boon to the Philadelphia relief corps, having pitched to a 3.39 ERA with 9.5 K/9 and 3.4 BB/9 across 103 2/3 innings for the Mariners from 2017-18. He's not yet arbitration-eligible and can be controlled through the 2022 season. As Ryan Divish of the Seattle Times notes on Twitter, Pazos exhibited some worrisome trends late in the year, with some velocity loss and "mechanical issues." Still, it's an easy chance for the Phillies to take on a potentially quality reliever who'll still earn the league minimum.
For both organizations, then, this was quite a notable swap — and one that could set the stage for further dealing.
On the Phillies' side, the club has found an answer at short, but perhaps not in the way some anticipated entering the winter. Manny Machado now looks to be a potential target to line up at third base, which isn't his preferred position, as Klentak has made clear that the club sees Segura as its shortstop. Having made a significant upgrade without adding much salary (and even while resolving the Santana issue), the Phils also now still seem to have ample flexibility to work with in exploring further major acquisitions.
Meanwhile, Mariners GM Jerry Dipoto has now moved three more established players after already shipping out James Paxton, Mike Zunino, Alex Colome, Robinson Cano, and Edwin Diaz in less than four weeks' time. Mike Leake and Kyle Seager are also being shopped. And perhaps the team's most recently added veterans shouldn't be ruled out, either, with Santana joining Jay Bruce and Anthony Swarzak as pieces that could be moved if the M's see a chance to add talent and/or save further coin. It'll be most interesting to see whether any further controllable talent — most notably, Mitch Haniger and Marco Gonzales — could be on the move this winter.
The Athletic's Ken Rosenthal reported that a deal was nearing (Twitter link). USA Today's Bob Nightengale tweeted further detail, as did Rosenthal (Twitter links). Rosenthal (in a tweet) and colleague Jayson Stark (on Twitter) had details on Segura's no-trade rights.
Photos courtesy of USA Today Sports Images.