With the New Year approaching, the focus in Yankees Universe continues to be on whether the club will sign Manny Machado, the transcendent, polarizing free agent who'd provide an enormous boost to the left side of its infield. However, regardless of whether Machado heads to the Bronx, it's fair to say the Yankees won't reach their peak potential in 2019 without a bounce-back effort from their most polarizing star, catcher Gary Sanchez.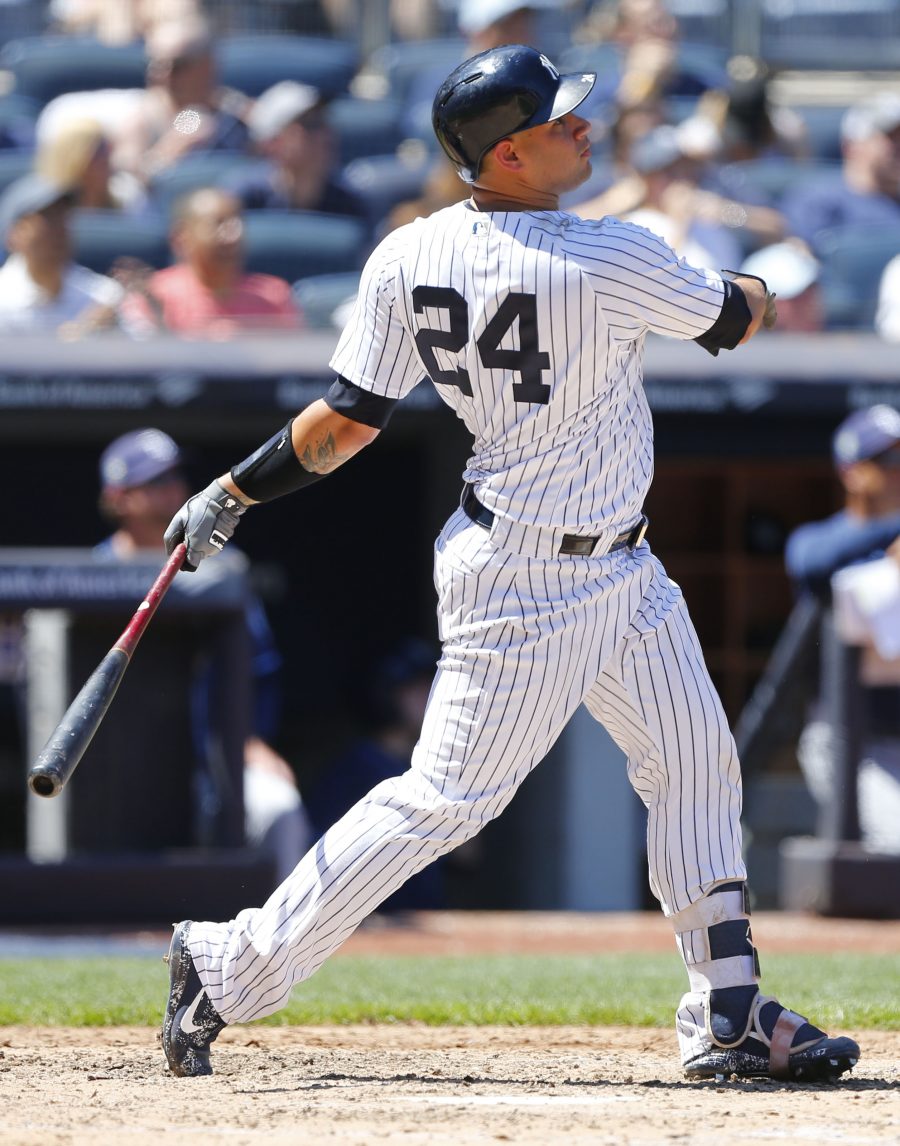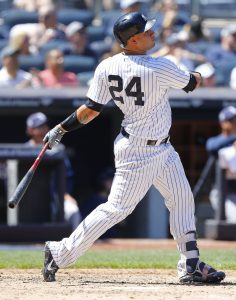 An elite prospect throughout his time in the Yankees' system, Sanchez burst on the scene in 2016, his abbreviated rookie season. After the Yankees promoted him for full-time duty that August, Sanchez proceeded to swat an astounding 20 home runs in just 229 plate appearances and tie Mike Trout for the majors' best wRC+ (170). Sanchez came back to earth the next year – his first full campaign – to some degree, though he still left the yard 33 times and registered a 129 wRC+ over 525 PAs.
Based on Sanchez's output during his initial two seasons, there was little reason to doubt he'd continue serving as one of the Yankees' cornerstones (and one of the game's foremost catchers) last year. Instead, Sanchez never really got off the ground during what proved to be an injury-shortened, 89-game campaign, as he slashed a mere .186/.291/.406 (89 wRC+) in 374 PAs. Not only did Sanchez's newfound offensive struggles frustrate fans, but so did his oft-maligned defense. For the second straight year, Sanchez finished with the American League's most passed balls (18), which also ranked last in the majors. Unsurprisingly, then, he rated poorly as a blocker at Baseball Prospectus, which graded him second last in that department.
Despite Sanchez's woes in 2018, general manager Brian Cashman was steadfast in defending the backstop throughout the season, telling anyone who'd listen the Yankees have a franchise catcher on their hands. That hasn't stopped this offseason, even though trade rumors featuring Sanchez have been plentiful. Earlier this month, Cashman told Jack Curry of the YES Network that Sanchez is "not for sale," adding that the Yankees expect they'll be "proven correct" that he's a foundational piece.
If we're to take Cashman at his word, it'll continue to be Sanchez donning the tools of ignorance for the Yankees in 2019 – not a trade possibility like the Marlins' J.T. Realmuto or the No. 1 free agent available, Yasmani Grandal. Both Realmuto and Grandal outclassed Sanchez last year, but before the latter's Murphy's Law 2018, he belonged in the discussion with those two and the game's other top catchers. It's understandable Yankees brass has the 26-year-old Sanchez's back, then, and it becomes easier to see why when considering some of his underlying numbers from last season.
Sure, Sanchez's overall offensive production was a colossal disappointment, but it still came with some encouraging signs. He continued to flash prodigious power, totaling 18 homers and logging a .220 ISO (well above the league average of .161). Further, compared to his previous two seasons, there weren't any alarming trends in Sanchez's strikeout, walk, swinging-strike, chase or contact rates. When Sanchez did put the bat on the ball, he often made it count, as he placed fifth in the majors in average exit velocity on line drives/fly balls (97.7 mph) and 19th in barrels per plate appearance (tying a pretty good duo consisting of teammate Aaron Judge and the Braves' Ronald Acuna). Sanchez's ability to make hard contact helped lead to a solid expected weighted on-base average (.343) which easily outdid his real wOBA (.304).
So what went wrong? Poor fortune seems largely to blame, given that Sanchez managed a meager .197 batting average on balls in play – down 111 points from the more normal-looking .308 mark he recorded between 2016-17. Granted, Sanchez didn't help his cause by hitting far fewer line drives and far more pop-ups than he did in 2017. Sanchez's 19.2 percent infield fly rate ranked last among qualified hitters, and because a pop-up is essentially an automatic out, that's going to have to change going forward.
As for Sanchez's work behind the plate, perhaps it's unfair to regard his presence as disastrous to the Yankees' defensive efforts. For one, the cannon-armed Sanchez caught at least 30 percent of would-be base stealers for the third consecutive year. And while blocking pitches has been a problem for Sanchez, Baseball Prospectus has assigned him high framing marks to this point. The outlet did hand Sanchez a negative overall grade in its Fielding Runs Above Average metric last season, though there were still plenty of worse catchers (admittedly, that's faint praise).
Heading into 2019, Sanchez's final pre-arbitration season, there's clearly ample room for improvement both at the plate and behind it. Whether Sanchez will take the field on Opening Day is in question, though, as he's only about a month and a half removed from left shoulder surgery. Sanchez's shoulder – which had been an issue since 2017 – may have helped lead to his downfall last year, and if his recovery goes well, there are legitimate reasons to believe he'll rebound in 2019. The Steamer projection system is on board, as it pegs Sanchez for 3.5 fWAR, a .245/.322/.482 line (116 wRC+) and 31 homers. How do you think he'll fare?
(poll link for app users)
Photo courtesy of USA Today Sports Images.