DECEMBER 23: The value of Morton's option will drop to $10MM if he spends 31 to 90 days on the DL by the end of 2020, $5MM for 91 to 150 days, $3MM for 151 to 200 days and $1MM for more than 200, Heyman tweets.
DECEMBER 21: This signing is now official.
DECEMBER 12, 10:57pm: The vesting option has quite a bit of flexibility, Ken Rosenthal of The Athletic reports (Twitter links). If he's on the DL for less than thirty days over the two guaranteed seasons, it'll remain at $15MM. Otherwise, it could land at $10MM, $5MM, $3MM or $1MM, depending upon how many days he's sidelined.
4:39pm: Morton will receive consecutive $15MM salaries, per Jon Heyman of Fancred (via Twitter). The deal includes assignment bonuses if Morton is traded, valued at $1MM in 2019 and $500K in 2020.
3:03pm: The Rays are in agreement on a deal with right-hander Charlie Morton, according to MLB.com's Jon Paul Morosi (Twitter link).  Marc Topkin of the Tampa Bay Times reported earlier today that Morton and the Rays were close to a deal, and also first reported on the interest between the two sides earlier this week.
Morton, a client of Jet Sports Management, will earn $30MM over the two-year contract, as per Yahoo Sports' Jeff Passan.  The deal also contains an option for the 2021 season that could be worth as much as $15MM if Morton remains healthy, though could also be as low as $1MM should Morton suffer a significant injury over the course of the initial two years.  MLBTR's ranked Morton 14th on our list of the offseason's top 50 free agents and projected Morton for a two-year, $32MM commitment, so he could greatly surpass that figure should that option year be exercised at the full amount.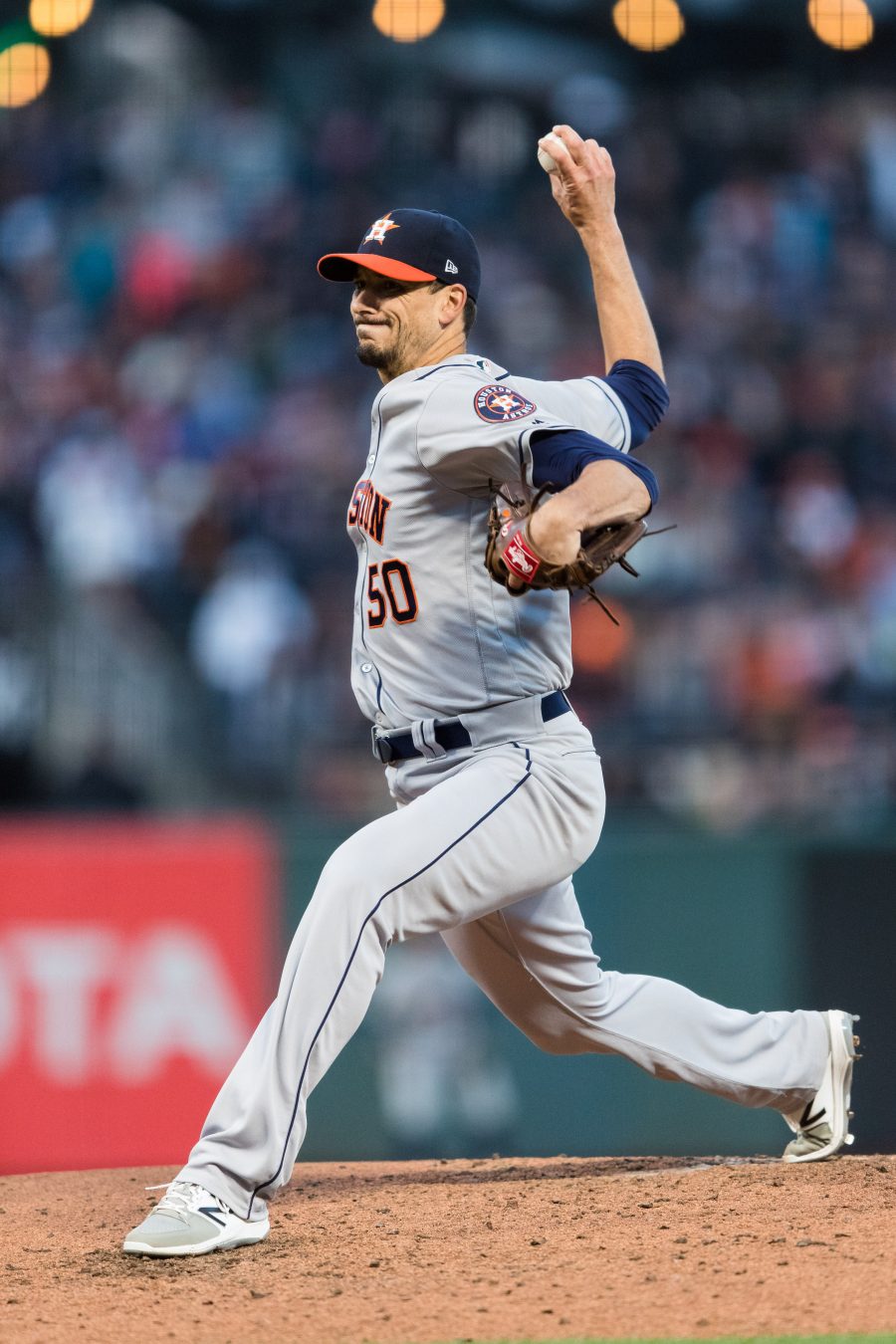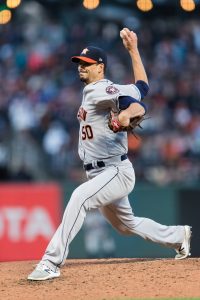 Though $30MM in guaranteed money isn't a huge sum by most free agent standards, it counts as a major splurge by the low-spending Rays, though the club was able to account for the extra expenditure after a season that saw them clear millions off the books in long-term commitments.  Even better for the Rays, they were able to slash payroll while still fielding their most competitive team in years, boasting a young roster that won 90 games in 2018.  That progress left Tampa willing to spend a little extra in the hopes of making a full push towards a postseason berth next season.
The 35-year-old Morton has enjoyed a late-career awakening since coming to the Astros prior to the 2017 season and employing a new pitching philosophy that focused more on strikeouts and generating more velocity.  The veteran has a 3.36 ERA, 10.4 K/9, and 3.19 K/BB rate over 313 2/3 innings in a Houston uniform, a stint that has included a key role in the Astros' 2017 World Series championship and Morton's first career All-Star berth in 2018.  The veteran has posted 6.3 fWAR over the last two years, as opposed to 7.8 fWAR over the first nine seasons with the Braves, Pirates, and Phillies.
The Astros didn't issue a one-year qualifying offer to Morton, though they did offer the hurler a one-year contract with an option on a second year.  The Rangers were another known suitor, and one would assume that several other clubs had interest in Morton given his recent success and the fact that he could be signed to a shorter-term deal.  Morton had given the impression that he could retire soon and wasn't in search of a long-term commitment, though it seems he'll put on the spikes for at least two more seasons.  Morton had also expressed an interest in either a return to Houston or joining a team located closer to his wife's family in Delaware, so the Rays' east coast locale might've been something of a factor, even if Tampa Bay and Delaware aren't exactly in close proximity.
Morton now joins AL Cy Young Award winner Blake Snell and Tyler Glasnow as the only three conventional starters in the Rays rotation, as manager Kevin Cash has said that the team will continue to use an "opener" at least twice during every turn of the rotation.  Though the Rays used openers very regularly in 2018 (even on a near-daily basis over the summer while Snell was on the DL), adding a veteran arm like Morton to cover innings provides some extra cushion for the relief corps as it prepares for another significant workload.
Photo courtesy of USA Today Sports Images