The Indians announced Friday that they've re-signed left-handed reliever Oliver Perez. It's a one-year contract with a vesting option for the 2020 season for the Scott Boras client. Paul Hoynes of the Cleveland Plain Dealer reports that Perez will be guaranteed $2.5MM (Twitter link). Perez has a $2.75MM club option that will automatically vest if he reaches 55 games pitched, per Fancred's Jon Heyman (Twitter link). The option can also vest at $3MM if he appears in 60 games.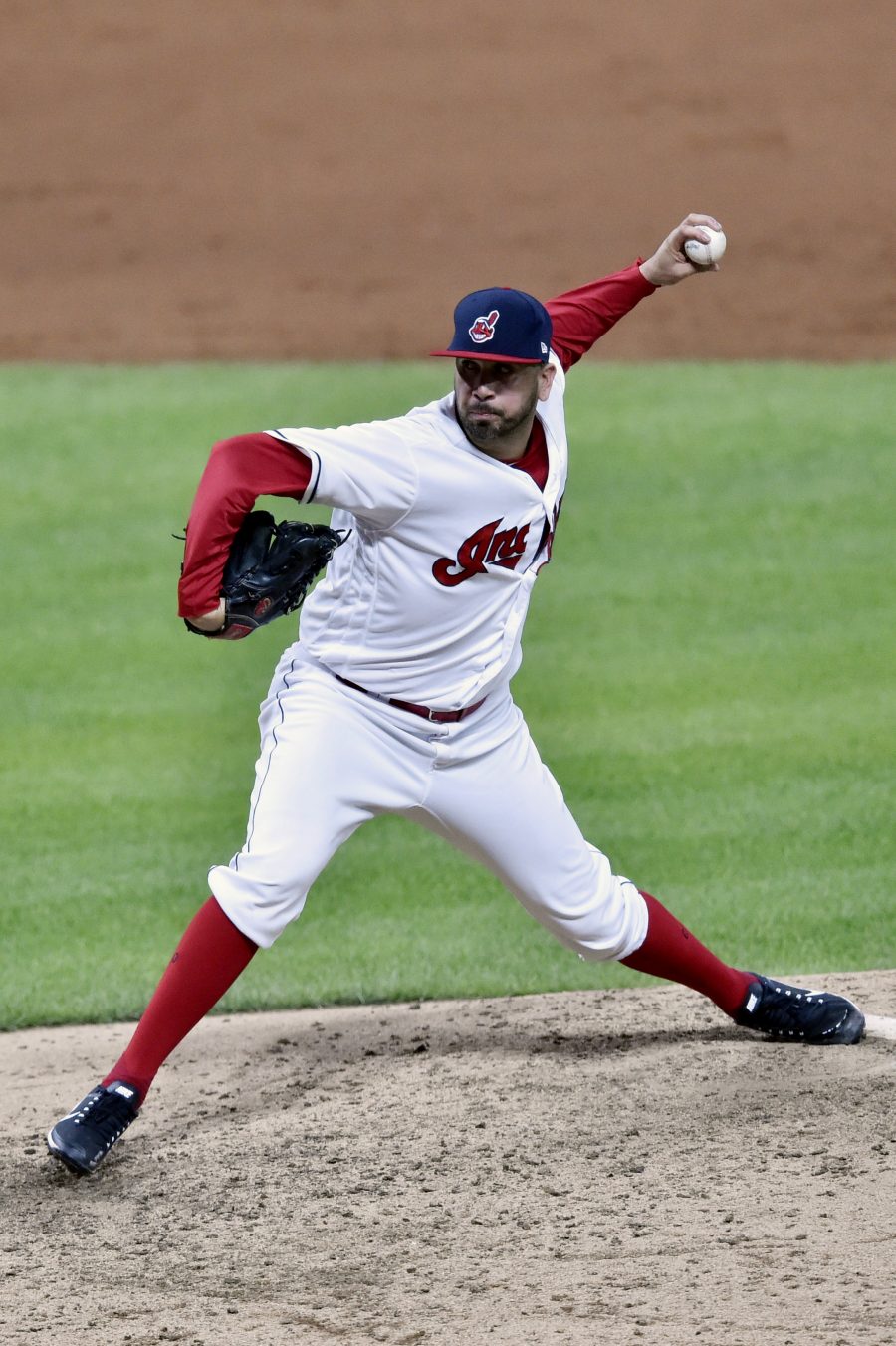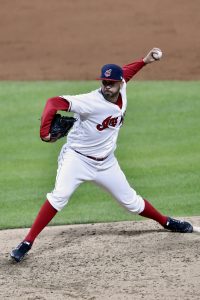 Perez, 37, quietly enjoyed a surprising career renaissance with the Indians last season, working to a sparkling 1.39 ERA with 12.0 K/9, 1.9 BB/9, 0.28 HR/9 and a 41.2 percent ground-ball rate in 32 1/3 innings of work. Perez's workload in the Majors was limited by the fact that he opened the season with the Yankees' Triple-A affiliate after agreeing to a minor league deal in hopes of rebuilding his stock. The opportunity to do so didn't present itself with the Yankees, but Perez latched on with Cleveland on a big league deal in early June and firmly put himself back on the map as a viable bullpen option over the season's final four months.
While one might think that Perez will serve as a left-handed specialist, as he has in the past, his dominance in 2018 should earn him opportunities regardless of opponent. Righties and lefties alike were utterly befuddled by Perez last year; he held left-handed opponents to a .194/.215/.274 slash, which is excellent but still pales in comparison to the comical .104/.218/.104 slash to which he limited righties.
It's been a quiet offseason for Cleveland, with Perez somewhat incredibly representing their first Major League free-agent signing of the offseason. The Indians have been more active on the trade front, though they've dealt away more MLB talent (Yan Gomes, Yonder Alonso, Edwin Encarnacion) than they've acquired while also losing free agents Michael Brantley (to the Astros) and Cody Allen (to the Angels).
That makes for a puzzling offseason for a club that entered the winter widely expected to run away with its fourth straight division title in 2019. Cleveland may still be the favorites, but improvements by the Twins and White Sox alike will give the Tribe a tougher time in securing a division title — especially considering the lack of improvement this winter. Payroll issues, however, have been said to be a very real limitation in Cleveland after a franchise-record figure in 2018, and it doesn't seem as if the team is poised to make any notable expenditures between now and Opening Day. All that said, if Perez is able to remotely approximate last season's excellence, he'll help to solidify a bullpen that was in dire need of augmentation.