Nolan Arenado's days as the face of the Rockies franchise will continue beyond the 2019 season. Arenado, who had been slated to reach free agency next winter, has instead inked an eight-year contract extension that adds seven years and $234MM in new commitments. The Wasserman client's new contract reportedly contains an opt-out clause after the third season in 2021, which would allow him to become a free agent in advance of his age-31 campaign, as well as full no-trade protection.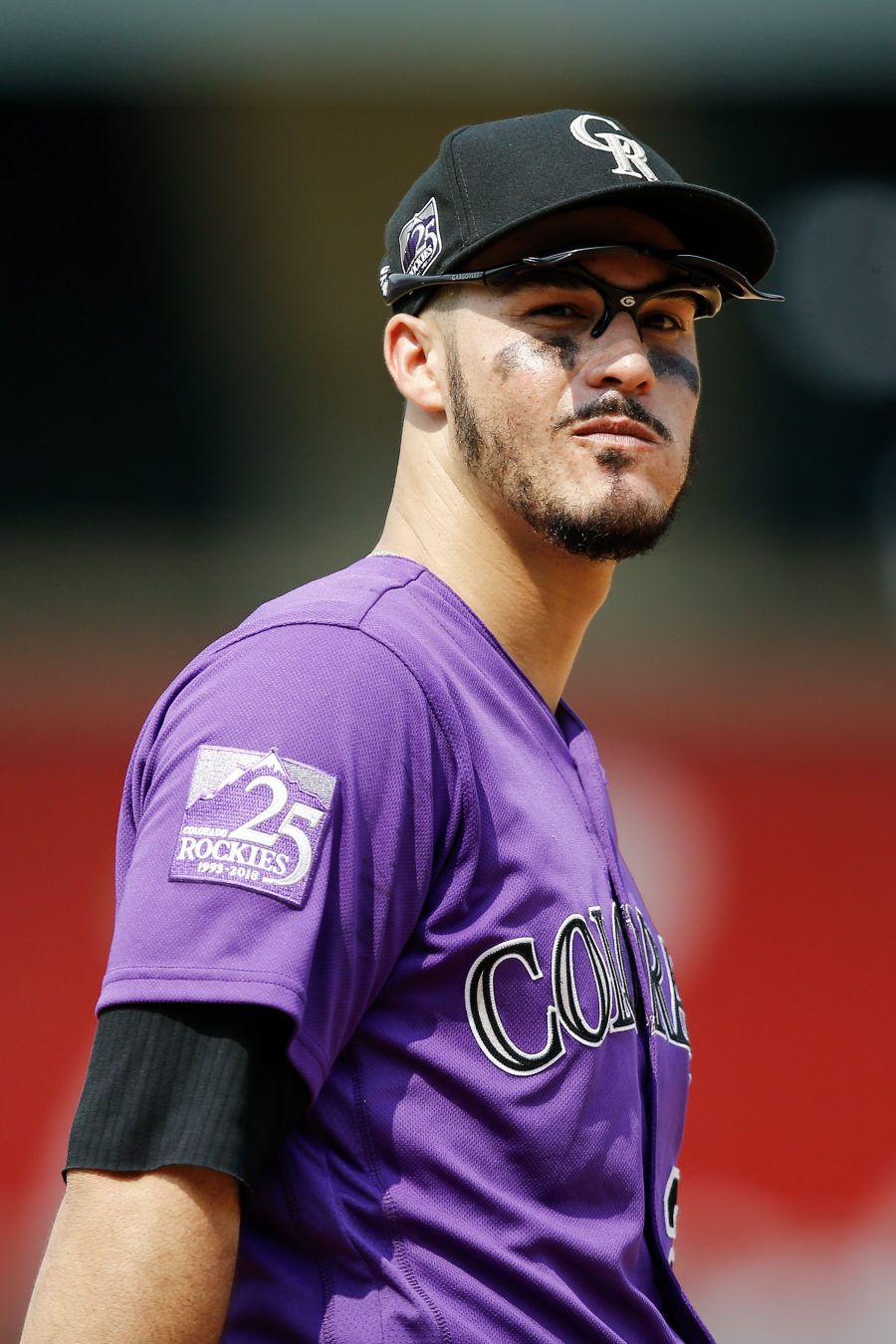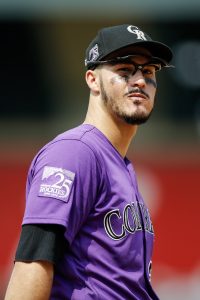 The newly agreed upon contract will leave in place the one-year, $26MM contract to which Arenado had already agreed for 2019. He takes down $35MM annually over the next five seasons before receiving $32MM and $27MM salaries in the final two years.
Arenado is promised $260MM in total money over an eight-year term. Whether calculated cumulatively ($32.5MM annually) or in reference only to the seven new seasons ($33.4MM), the new contract establishes a new record annual salary for position players, topping Miguel Cabrera's prior mark of $31MM. In terms of overall average annual salary (AAV), Arenado's contract trails only Zack Greinke's $34.4MM mark for the largest in MLB history. It's the fourth-largest deal ever in terms of total guarantee, trailing only Giancarlo Stanton (13 years, $325MM), Manny Machado (10 years, $300MM) and Alex Rodriguez (10 years, $275MM).
Arenado, 28 in April, has won a Gold Glove in all six of his Major League seasons to date, pairing that hardware with Silver Sluggers in each of the past four seasons. He's made four consecutive All-Star teams and finished in the top five of National League voting in three straight seasons. Over the past four years, Arenado has led the National League in home runs on three occasions and posted a combined .297/.358/.573 batting line with 158 homers, 159 doubles and 19 triples.
Detractors point to Arenado's home/road splits in suggesting that his value is inflated by Coors Field, and while it's surely true that he benefits from that hitter-friendly setting, he's also slashed a robust .267/.329/.502 on the road over the past four years (with many of those games coming in pitchers' parks in San Francisco, San Diego and Los Angeles). And park-neutral metrics like OPS+ (129) and wRC+ (127) feel that even after adjusting for his home park advantages, Arenado's bat has been 27 to 29 percent better than that of a league-average hitter since 2015. By measure of wRC+, he's among the game's 35 best hitters in that four-year span and, when combined with his premier defense at the hot corner, he ranks inside the top 10 in overall wins above replacement among position players, per Fangraphs.
In all, there's little denying Arenado's place among the game's legitimate superstars, and he carries perhaps more value to the Rockies than he would with any other organization given his existing connection with the fan base and within the Denver community. He's nearly two years older than the current offseason's two star free-agent bats, Bryce Harper and Manny Machado, so it's not a surprise to see Arenado heading for a slightly shorter-term deal than either of his highly touted peers. But in terms of annual rate, the new contract already tops Machado's annual salary and could potentially be higher than the AAV to which Harper will eventually agree.
Arenado is the second would-be 2019-20 free agent to take an extension rather than test an open market that has become increasingly slow for top-end talent. (Aaron Hicks signed a seven-year deal with the Yankees yesterday.) Had he hit the open market, it stands to reason that deep-pocketed teams like the Dodgers and particularly the Yankees would've made a push to land his services, but the presumptive top free agent on next year's market will instead take his record-setting payday a year early in order to remain with the only organization he's ever known.
For the Rockies, the new contract means that Arenado will play out at least the next three seasons alongside Trevor Story, cementing one of the game's most productive left-side infield tandems for the foreseeable future. That duo's presence likely means that uber-prospect Brendan Rodgers is ticketed for second base when he eventually does force his way up to the big league level. Should his future outlook stall for any reason, the Rox have plenty of other infield talent on the rise, most notably including Ryan McMahon and Garrett Hampson. Beyond that grouping, veteran Daniel Murphy signed a two-year contract to play first base this winter and will be entrenched in the heart of what should be a formidable batting order.
From a payroll vantage point, the Arenado contract will further push the Rox into franchise-record territory. The $137MM mark at which they opened the 2018 season was already an all-time high for the team, but Arenado's new deal — depending on how the dollars are distributed — will likely bring Colorado's Opening Day payroll beyond $155MM (as outlined by Roster Resource's Jason Martinez). In terms of luxury taxation, the Rockies are still nearly $40MM shy of having anything to worry about in 2019, and their luxury tax ledger plummets to just north of $129MM next winter, which would place them nearly $80MM shy of incurring any penalties.
USA Today's Bob Nightengale first reported that the Rockies had made a record-AAV offer to Arenado and added he annual breakdown on Twitter. ESPN's Jeff Passan reported that the two sides were closing in on an eight-year deal worth more than $255MM with an opt-out (Twitter link). Ken Rosenthal of The Athletic reported the exact salary terms, while Joel Sherman of the New York Post first reported the agreement to be in place (Twitter links).