Aaron Hicks won't be testing the open market next winter after all. The Yankees announced on Monday that they've signed Hicks, a client of CAA Baseball, to a seven-year contract extension that supersedes his previous one-year, $6MM contract for the 2019 campaign. The new pact will reportedly guarantee Hicks $70MM and come with a club option for an eighth season, meaning Hicks is now controlled by the Yankees through his age-35 season.
Hicks will reportedly receive a $2MM signing bonus in addition to a $6MM salary in 2019 before earning $10.5MM annually from 2020-23 and $9.5MM in 2024-25. The club option is said to be valued at $12.5MM (with a $1MM buyout), and while Hicks doesn't have any no-trade protection on the deal, he'd receive a $1MM assignment bonus upon being traded.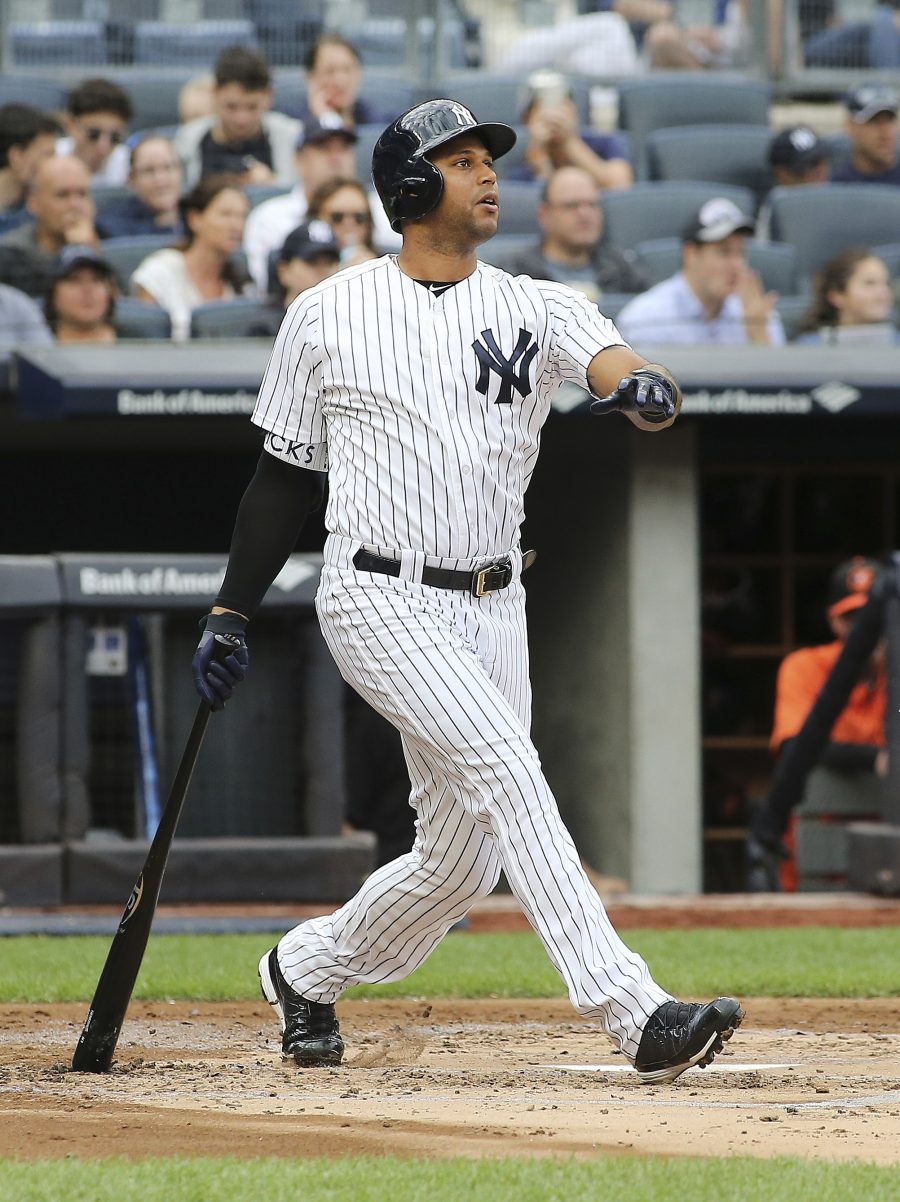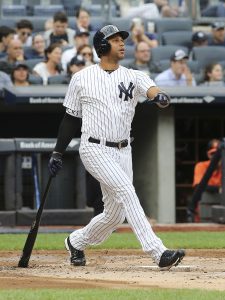 Hicks, 29, has quietly emerged as one of the game's more underrated players over the past couple of seasons. The former first-rounder, acquired in a lopsided deal that sent catcher John Ryan Murphy to the Twins, struggled in his first season with the Yankees but has since hit .255/.368/.470 with 42 home runs, 36 doubles, three triples and 21 stolen bases in 942 plate appearances. Hicks has generally graded out as a quality defensive center fielder in his career at the MLB level and provides plenty of value on the basepaths beyond his raw stolen base totals, as well.
Over the past two seasons, only five players in baseball (min. 900 plate appearances) have drawn walks at a higher clip than Hicks' 15 percent mark, and his 18.9 percent strikeout rate in that time checks in below the league average. His 21.5 percent chase rate on pitches outside the strike zone in that time is tied with teammate Brett Gardner for the ninth-lowest in baseball in that same span.
For the Yankees, the agreement with Hicks locks them into a long-term mix featuring sluggers Giancarlo Stanton (signed through 2027) and Aaron Judge (controlled through 2022) for the foreseeable future. That trio will be joined by Gardner in 2019 and, if healthy, by Jacoby Ellsbury, who is signed through 2020. Outfield prospect Clint Frazier, meanwhile, looms in the upper minors. Fellow prospect Estevan Florial is likely still two years from being a factor in the Majors.
Because Hicks was already signed for the 2019 season at a $6MM rate, today's agreement is effectively a six-year, $64MM extension. For luxury tax purposes, though, it'll be treated as a seven-year deal that comes with a $10MM annual luxury hit. The Yankees were already over the luxury tax line, albeit in the lowest penalty tier after resetting their tax right by dipping under the threshold last season. The Hicks contract adds another $4MM to their luxury ledger for the season, which will cost them an additional $800K in penalties.
Not many position players sign an extension by the time they reach five-plus years of service and are within a year free agency, making Hicks' case somewhat of a rarity. But, as shown in MLBTR's Extension Tracker, Charlie Blackmon does stand out as one recent player to have done so, although as a more established hitter, he received a larger sum over a shorter term than Hicks secured with today's agreement. Prior to that pair, the last position player in this service class to ink an extension of five or more years was Andre Ethier back in 2012.
By signing the deal, Hicks will forgo what has become an increasingly shaky free-agent market for players. Unlike the others who have recently signed extensions, however, Hicks could've tested the market as soon as next winter. It's certainly possible that with another big season at the plate, he'd have been poised to top the money afforded to him by this contract — certainly on an average annual value basis. However, he'll instead sacrifice a bit of that long-term earning power in exchange for the security of an immediate payday. It's fair to wonder if other 2019-20 free agents will look at recent market trends and do the same over the next several weeks. Given the slow pace of free agency and the disappointing deals that many middle-tier free agents have taken over the past two seasons, Hicks could be the first of multiple would-be free agents to go this route.
Jack Curry of the YES Network first reported the extension and the terms of the deal (on Twitter). Marc Carig of The Athletic tweeted that there was an option for an eighth season, and Joel Sherman of the New York Post reported the contract breakdown (Twitter links).