The Twins have announced the signing of free-agent infielder/outfielder Marwin Gonzalez. Gonzalez, who is represented by the Boras Corporation, receives a two-year, $21MM deal that will pay him $12MM in 2019 and $9MM in 2020.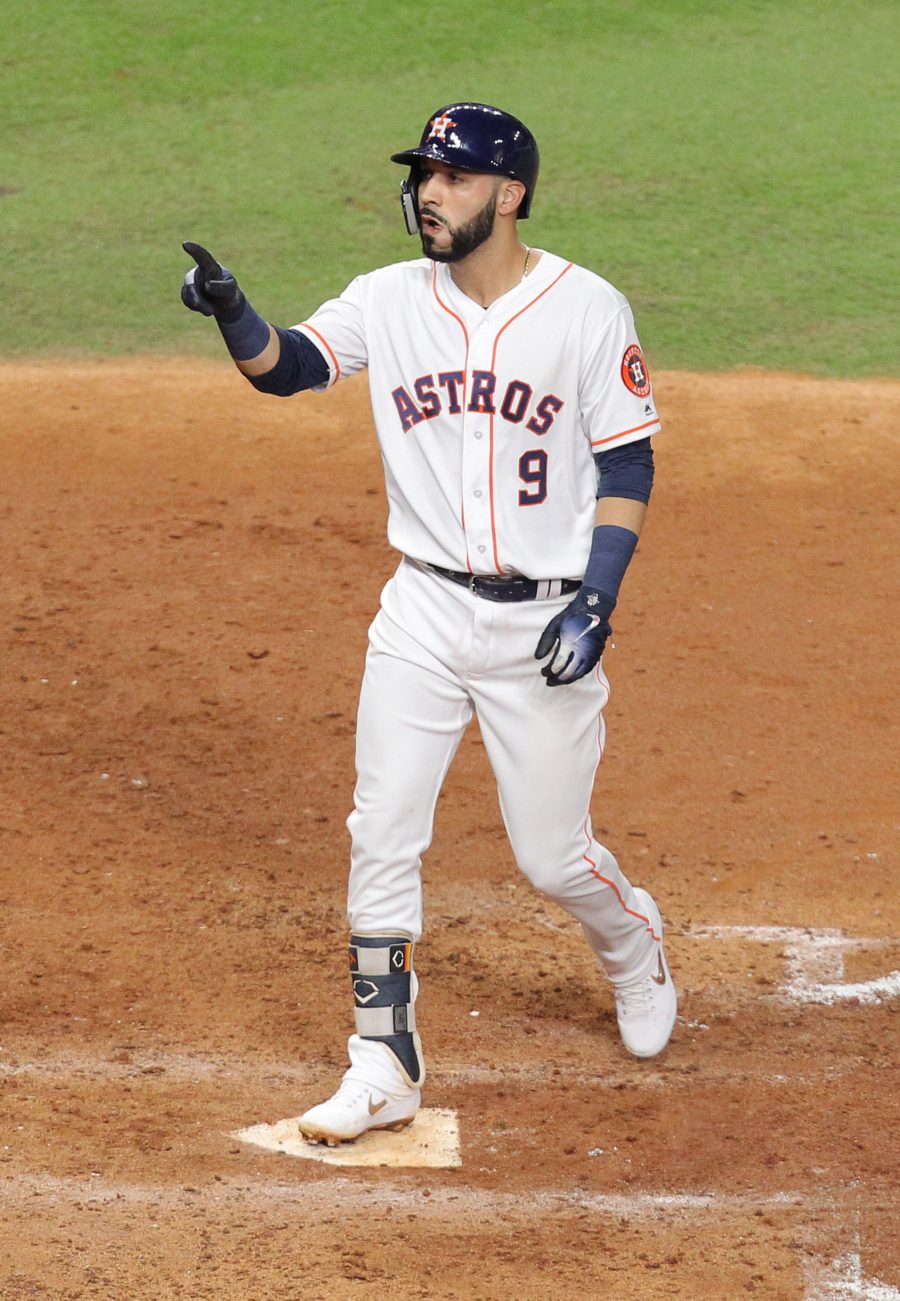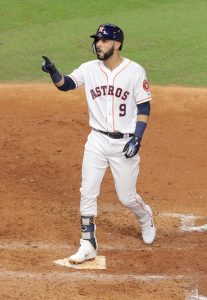 Gonzalez, 30 in March, emerged as one of MLB's most versatile utility pieces over the past two seasons and played a major role in bringing the Astros to the 2017 World Series. The switch-hitter's terrific .303/.377/.530 batting line that year regressed to .247/.324/.409 in 2018, though it's worth noting that his 2018 results were weighed down by a sluggish start. Gonzalez carried a .612 OPS into June but rebounded to the tune of a .266/.343/.462 slash over the final four months, during which time he clubbed 12 of his 16 home runs. Overall, he's posted a healthy .274/.349/.467 line with 39 homers, 59 doubles and three triples over his past 1067 plate appearances.
Known as much for his defensive versatility as anything else — agent Scott Boras dubbed him "Swiss G" early in the offseason — Gonzalez logged 150-plus innings at first base, second base, shortstop and in left field last year. He's logged significant innings at all four infield spots over the past two seasons and has tallied more than 1000 innings in left field as well. He's drawn plus marks for that work in left (+7 Defensive Runs Saved, +5.5 Ultimate Zone Rating, +2 Outs Above Average) and has generally drawn solid marks for his glovework at first base, second base and third base in recent years (with defensive metrics being less fond of his defense at shortstop).
While Gonzalez won't be in line to man one singular position on a regular basis, it's likely that the Twins will mix him into the lineup on a near-regular basis over the next couple of seasons. He'll provide the club with a high-quality means of keeping first baseman C.J. Cron, second baseman Jonathan Schoop, shortstop Jorge Polanco and third baseman Miguel Sano fresh. Gonzalez also seems likely to log some time in the outfield, and given that all three of Minnesota's current outfielders — Eddie Rosario, Byron Buxton and Max Kepler — can play all three outfield slots, Gonzalez could be the first in line to get some outfield work when any of that trio is out of the lineup. In short, he'll provide rookie manager Rocco Baldelli with an enormous amount of flexibility when mapping out his daily lineups. And, with Schoop a free agent at season't end, Marwin could potentially give the Twins a regular option in 2020 if prospect Nick Gordon doesn't adequately rebuild his stock this year.
The addition of Gonzalez will cost one of Ehire Adrianza or Willians Astudillo a spot on the active roster and potentially puts Adrianza's spot on the 40-man roster in jeopardy. Like Gonzalez, Adrianza is a switch-hitting utility piece who played all over the infield and in left field last year, though his bat has never approached Gonzalez's 2017-18 levels. Minnesota also has Ronald Torreyes on the 40-man roster under a non-guaranteed, split contract, though Torreyes has one minor league option remaining.
Entering the offseason, MLBTR pegged Gonzalez as a candidate to receive a four-year contract (at a lower annual rate of $9MM) given the fact that his versatility figured to create no shortage of demand throughout the league. Many pundits at the time — myself included — were surprised that Houston didn't issue a $17.9MM qualifying offer to Gonzalez; while that'd be a huge price to pay for one season of his services, the thinking at the time was that he'd comfortably out-earn that sum on a three- or four-year pact, thus making him a safe bet to reject the deal and net the Astros a compensatory draft pick. In retrospect, the Astros' decision not to do so looks quite prudent.
From a broader perspective, Gonzalez's contract is in some ways indicative of the changing market landscape that has served as a source of consternation for both players and agents this winter. While his $10.5MM annual salary is quite large for a super-utility player, to be sure, Gonzalez's ultimate guarantee was for half the length and under 40 percent of the total dollars the Cubs pledged to Ben Zobrist as he entered his age-35 season just three years ago. While Zobrist was a more established hitter and predicting that type of money for Gonzalez seemed overly aggressive even at the outset of free agency, few would've predicted such great disparity between their contracts. Gonzalez is roughly a half decade younger than Zobrist was at the time of his deal, after all.
While Gonzalez's contract falls shy of what virtually any publication predicted for him entering the winter, that $10.5MM annual value is nonetheless robust, and he'll have the chance to re-enter free agency at a relatively youthful age. A four-term deal at that point will be even less likely, but he'd certainly be a candidate to receive another strong annual value on a two- or possibly three-year pact if he maintains his recent level of production.
For the Twins, Gonzalez will join offseason newcomers Schoop, Cron and Nelson Cruz to a revamped lineup that figures to be more productive than it was in 2018. If the Twins are able to coax bounceback seasons out of some combination of Schoop, Byron Buxton and Miguel Sano, their offense will be among the more formidable groups in the American League. The team's pitching staff could certainly use further augmentation, and it's worth noting that a pair of prominent free-agent arms — Dallas Keuchel and Craig Kimbrel — remain unsigned. The extent to which the Twins are interested in either at present isn't known, though they've at least been linked to Kimbrel in the past month.
Whether they ultimately come to terms with either (or acquire another pitching upgrade), it's clear that Minnesota at least has the financial means to do so. The Twins' payroll will still be shy of last year's $128MM Opening Day mark, and they have fewer than $25MM committed to the 2020 roster.
Jon Heyman of MLB Network (Twitter links) first had the deal and some contract terms. ESPN's Jeff Passan reports (via Twitter) had the years and dollars. Dan Hayes of The Athletic first connected the two sides. 
Photo courtesy of USA Today Sports Images.