9:20am: Ichiro has now formally announced his retirement via a Mariners press release. The future Hall of Famer included the following statement:
"I have achieved so many of my dreams in baseball, both in my career in Japan and, since 2001, in Major League Baseball. I am honored to end my big league career where it started, with Seattle, and think it is fitting that my last games as a professional were played in my home country of Japan. I want to thank not only the Mariners, but the Yankees and Marlins, for the opportunity to play in MLB, and I want to thank the fans in both the U.S. and Japan for all the support they have always given me."
5:54am: Ichiro Suzuki will announce his retirement following the completion of this morning's game between the Mariners and Athletics in Tokyo, Jim Allen of the Kyodo News reports (Twitter link).  Ichiro has already informed the Mariners about his decision.  The 45-year-old outfielder is in today's lineup, starting in right field in the 2653rd game of his MLB career.
The official announcement ends months of speculation that Ichiro would hang up his spikes at the conclusion of the two-game series, giving the legendary hitter the opportunity to take a final bow in his home country.  Last May, Ichiro moved from the Mariners' active roster into a front office role, and while he didn't play again in 2018, both sides made it clear that he intended to continue his on-field career.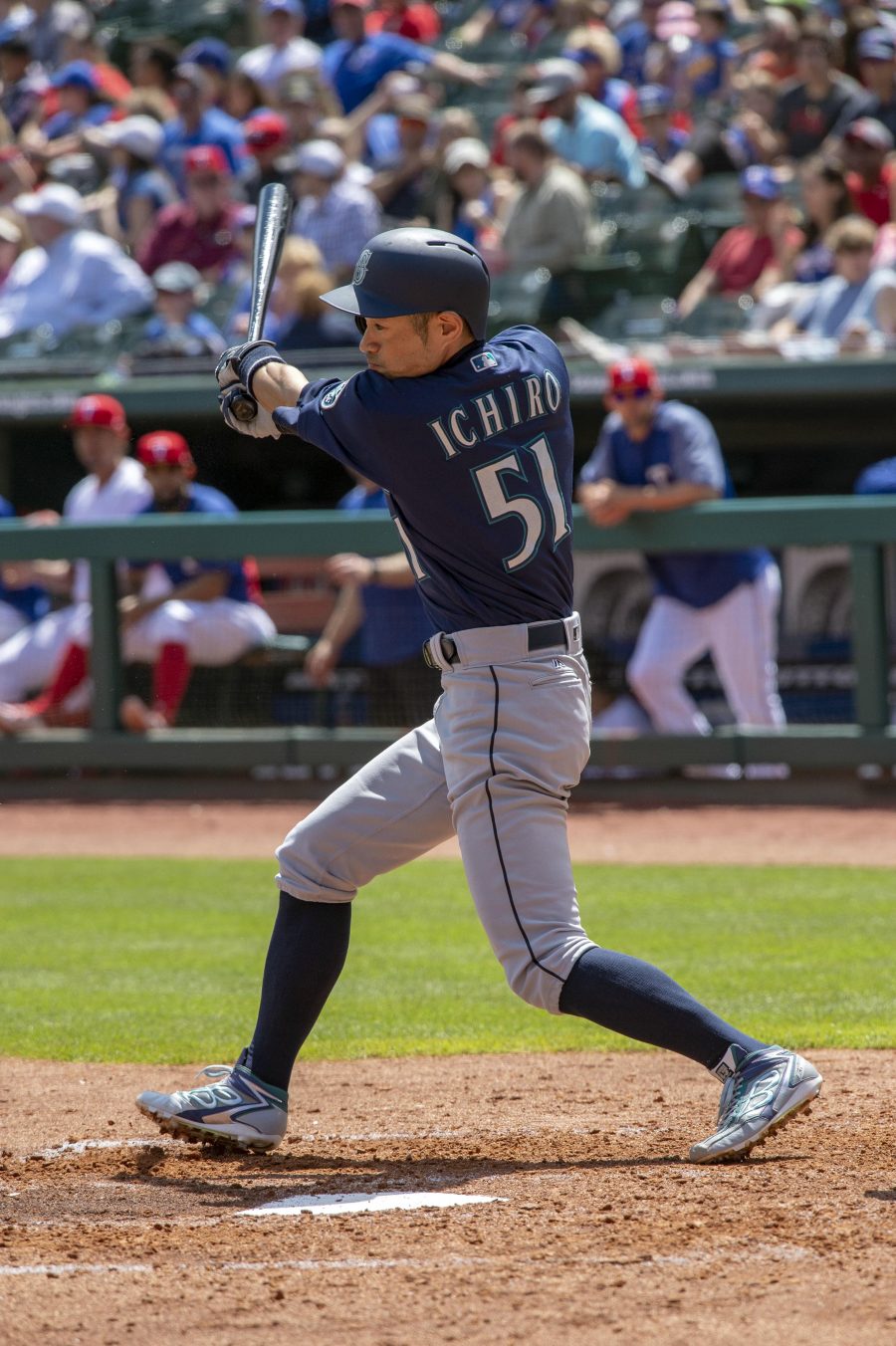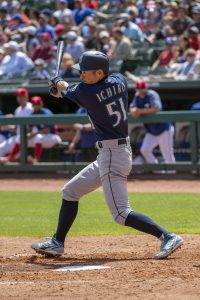 With these two games, Ichiro has now appeared in parts of the last 28 seasons in both Major League Baseball and Nippon Professional Baseball, completing one of the most remarkable careers in the history of the sport.  Over 951 games with the Orix Buffaloes in Japan and then 2653 games with the Mariners, Yankees, and Marlins in North America, Ichiro recorded more professional hits than any player ever.
Heading into today's action, Ichiro had an incredible 4367 career hits — 1278 in NPB, and 3089 in MLB, reaching the 3000-hit club in the majors despite not playing his first North American game until he was already 27 years old.
After nine years as a star in Japan, Ichiro made a heavily-anticipated jump to the majors prior to the 2001 season after the Mariners won a posting bid to acquire his services.  The transition was more than just seamless — Ichiro's debut in the Show saw him hit .350/.381/.457 over a league-high 738 plate appearances for a 116-win Mariners team.  He became just the second player to win both the Rookie Of The Year and MVP Awards in the same year, also winning the first of three Silver Slugger Awards and the first of 10 Gold Gloves.
Ichiro's smooth left-handed hitting stroke and quick acceleration out of the box made him a threat to reach base every time he made contact.  Perhaps the most notable of his many achievements was setting a new single-season hits record in 2004, as his 262 hits broke the 84-year-old mark formerly held by Hall-of-Famer George Sisler.
Ichiro's defense and baserunning were perhaps just as impressive as his exploits at the plate.  He stole a league-best 56 bases in 2001, and finished his career with 509 steals, tied for 35th-most in Major League history.  As a right fielder, Ichiro unleashed a throwing arm that instantly drew comparisons to Roberto Clemente in terms of both power and accuracy.
While his skills inevitably declined with age, Ichiro did his best to stave off Father Time, playing past his 45th birthday due to a near-mythic fitness regime and nonstop preparation.  This work ethic helped make Ichiro one of the most respected players of recent times, idolized by both fans and teammates alike all over the world.
We at MLB Trade Rumors congratulate Ichiro on an incredible career, and wish him all the best in his post-playing days.
Photo courtesy of USA Today Sports Images