The Mariners announced today that future Hall of Famer Ichiro Suzuki has is moving to a front office role where he'll serve as a special assistant to the chairman, effective immediately. While the Mariners' release does not formally declare that Ichiro is retiring, the new role precludes him from returning to the active roster in 2018, per the team. The Mariners have selected the contract of right-handed reliever Erik Goeddel from Triple-A Tacoma to take Ichiro's spot on the 40-man and 25-man rosters.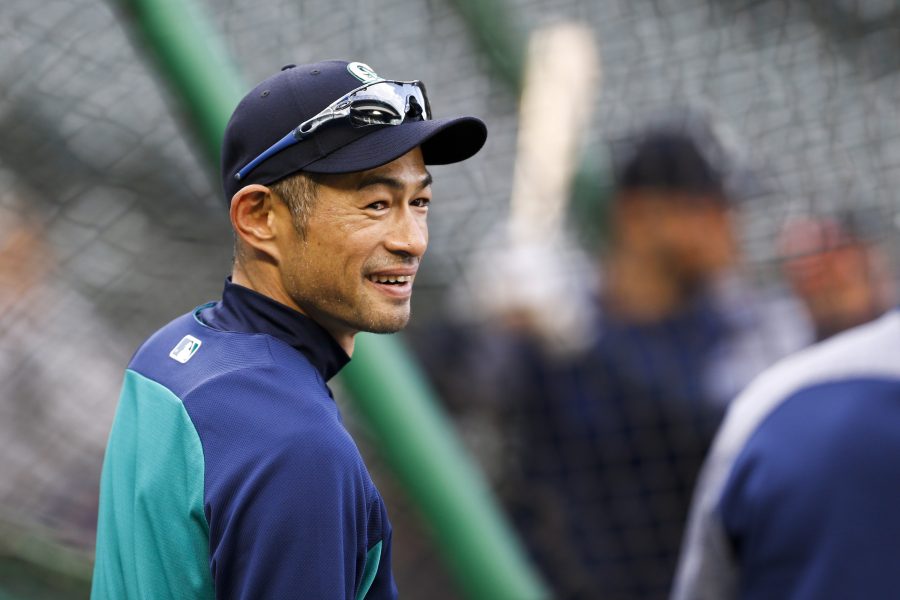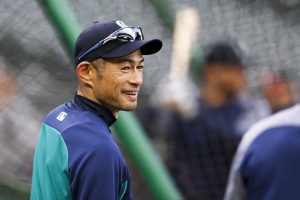 "We want to make sure we capture all of the value that Ichiro brings to this team off the field," Marines general manager Jerry Dipoto said in a press release announcing the news. "This new role is a way to accomplish that. While it will evolve over time, the key is that Ichiro's presence in our clubhouse and with our players and staff improves our opportunity to win games. That is our number-one priority and Ichiro's number-one priority."
The plan for the current season appears to be that Ichiro will remain with the MLB club, but will not be on the roster. As MLB.com's Greg Johns explains things (in a tweet), Ichiro will "continue doing everything he's doing now (taking BP, mentoring, working with teammates, advising, etc.)," but won't be utilized in a playing capacity. But that's not to say the arrangement will continue in that precise form past the current season.
Dipoto goes on to add that the Mariners hope to retain Ichiro in some capacity into the 2019 season and beyond, noting that the remainder of the current season will "inform the team and Ichiro on his best fit" with the organization moving forward. However, Ichiro's agent, John Boggs, tells Ken Rosenthal of The Athletic that his client is not yet retiring as a player (Twitter link).
"He is not retiring," says Boggs. "He's taking on a different role for 2018, and 2019 has yet to evolve." Asked by Rosenthal if Ichiro could potentially return to make an appearance next year, when the Mariners and A's will kick off the 2019 season in Tokyo, Boggs replied: "There is always that possibility. … The future has yet to be determined."
Though Ichiro clearly remains open to continuing his playing career, it nonetheless seems possible that this could mark the end of the road for one of the game's most beloved figures. The 44-year-old debuted with the Mariners back in 2001 and promptly won both Rookie of the Year and MVP honors, kickstarting what will unequivocally go down as one of the greatest careers of this generation or any other. In parts of 18 Major League seasons, Ichiro batted .311/.355/.402 with a whopping 3,089 hits, including 362 doubles, 96 triples and 117 home runs. He went 509-for-626 in career stolen-base attempts (81.3 percent success), scored 1420 runs and 780 RBIs despite roughly 80 percent of his MLB plate appearances coming out of the leadoff spot.
That, of course, only covers Ichiro's career in North America. Prior to coming to the United States, Ichiro had already achieved legendary status in Japan's Nippon Professional Baseball, where he debuted as an 18-year-old and went on to spend nine seasons starring for the Orix Blue Wave. Ichiro batted .353/.421/.522 in 4098 NPB plate appearances, tallying 1278 hits in establishing himself as one of the most gifted players on the planet and a generational talent that is nearly peerless.
Ichiro's accolades are virtually limitless. Before even coming to Major League Baseball, he'd racked up seven NPB All-Star appearances, three Pacific League MVP Awards, seven Pacific League batting titles and seven Gold Glove Awards. His achievements in MLB closely mirror that mountain of hardware, as in addition to Rookie of the Year and MVP honors in 2001, Ichiro made 10 MLB All-Star Games, won 10 Gold Gloves, collected three Silver Slugger Awards and won a pair of American League batting titles as well.
Ultimately, while the 2018 season may not have been as productive as either team or player would've hoped, it's still all too fitting that Ichiro received an opportunity to once again don a Mariners jersey and to receive a hero's welcome upon being introduced at Safeco Field on Opening Day. And whether Ichiro plays another game in MLB or NPB again — he did have interest from multiple Japanese clubs this offseason — he's already ensured that Hall of Fame enshrinement awaits him on two different continents.
Photo courtesy of USA Today Sports Images.