March 21: Trout will make $36MM in 2019 and 2020 before earning $35.45MM annually over the remainder of the contract, Bill Shaikin of the L.A. Times reports (via Twitter).
March 20: The Angels have formally announced Trout's extension. The contract was announced as a 12-year deal, though that term also includes the two years for which he was already under contract.
The Orange County Register's Jeff Fletcher tweeted today that it is technically being structured as a new 12-year deal and that the Angels have discussed moving some of the money he's owed in 2019-20 back into the 2021-30 portion of the deal. Regardless of the exact structuring, the bottom-line numbers haven't changed; Trout will be paid a total of $426.5MM over the next dozen years, effectively making the contract a 10-year, $360MM extension on top of the $66.5MM he was already set to earn in 2019-20.
March 19: The Angels are nearing agreement on a record-setting contract with superstar outfielder Mike Trout, according to ESPN.com's Jeff Passan. Trout will be promised $360MM in new money over a ten-year term, according to reports from Bill Shaikin of the Los Angeles Times (on Twitter) and Jeff Fletcher of the Orange County Register.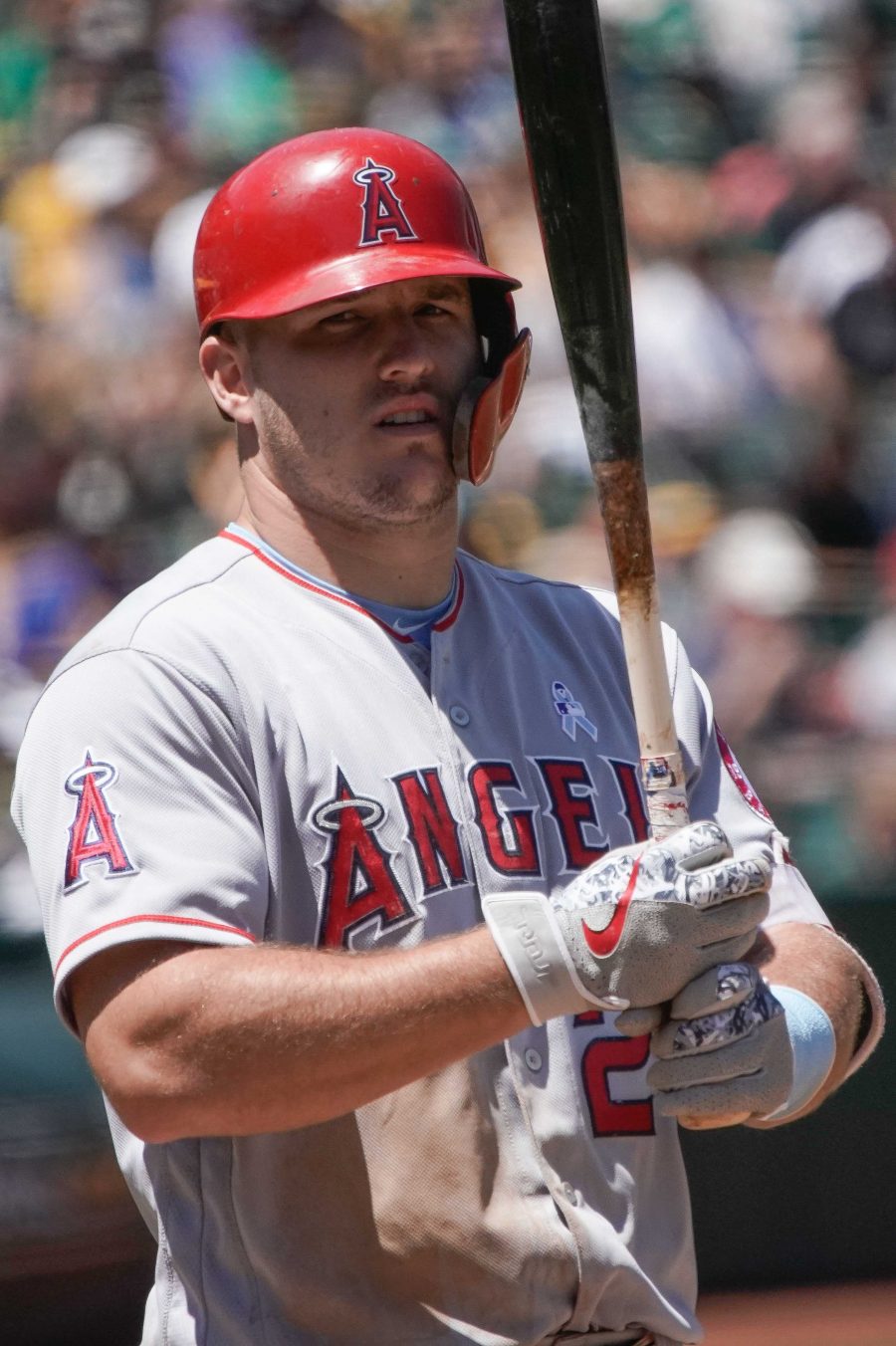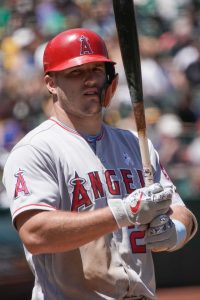 Trout stands to earn $36MM in each of those ten seasons. The deal leaves in place his preexisting $33.25MM salaries for the 2019-20 seasons, which he agreed to under a previous extension that was also negotiated by agent Craig Landis.
Trout will turn 39 during the final season (2030) of his new contract. In all likelihood, he and the deal will still be with the Halos at that time. The new agreement will not include any opt-outs, per Shaikin (via Twitter), and provides Trout with full no-trade protection, Bob Nightengale of USA Today adds on Twitter.
From one perspective, it's a record-setting contract befitting Trout's status as a player of historic excellence. But the salary numbers pale in comparison to Trout's own productivity on the ballfield. Since his first full season of play, in 2012, the peerless center fielder has vastly outproduced every other player in the game with a tally of 64.2 fWAR and 63.8 rWAR. Others have approached and even bettered Trout in single seasons — somehow, he has only twice been awarded the American League Most Valuable Player award — but none of his contemporaries has maintained anything approaching his unfathomably consistent level of top-end output.
Viewed in that light, there's an argument to be made that this deal actually underpays Trout — perhaps by a significant amount. It's important to bear in mind that he was still two years shy of free agency, which he'd have reached at 29 years of age owing to his earlier contract. Nolan Arenado, just one season away from the open market when he new contract with the Rockies, had more leverage relative to his own abilities. But it's still notable that Arenado — an outstanding player whose best season nevertheless lags Trout's worst — commanded a then-record $33.4MM AAV over seven new contract seasons. Trout's deal promises to be longer and larger, but to be sure, but not by a margin that reflects the gap in these players' established performance levels. Unsurprisingly, Trout's new deal also easily tops the previous record for total guarantee that was recently set by Bryce Harper and the Phillies. That was a free agent deal; Harper took a longer term (13 years) to briefly reach a new high-water mark in total guarantee ($330MM). Still, in terms of new money, the gap between the contracts is only $30MM. The Harper vs. Trout prospect debate has been resolved conclusively to this point: the former is a heck of a player and the most marketable commodity in baseball; the latter has somehow already compiled numbers that warrant placement in Cooperstown.
It's hard to overstate the immensity of Trout's on-field output to this stage of his career. He has only once finished a full season with less than eight fWAR: the 2017 campaign, in which he was limited to 114 games due to a broken wrist and nevertheless posted 6.9 fWAR. While he's no longer quite as dynamic in the field and on the bases as he was when he first cracked the majors — he's merely very good or excellent in those areas — Trout's offensive ability has morphed and risen over the years. He's now as likely to take a walk as he is to strike out and might hit forty home runs in any given season. He has reached .300+ isolated power and .600+ slugging percentage tallies in each of the past two seasons. Frighteningly, Trout was never better with the bat in hand than he was in 2018, when he slashed an immense .312/.460/.628 — nearly twice the productivity of a league-average hitter (191 wRC+).
We can safely presume that Trout will age and decline like most players. But he still promises to be a hugely productive player for many years to come. There's always risk in a long-term deal, but you couldn't pick a better or more durable player to stake a bet on than Trout. All things considered, the Halos certainly seem to have secured quite a lot of promised future output for their money.
Even beyond the value the team can hope to achieve, the Angels have now locked in one of the game's best-ever players for his entire career. The L.A./Anaheim organization has had its share of difficulties with sizable contracts and hasn't yet produced a consistent core of talent to supplement Trout. But it also has only three more years left to pay aging slugger Albert Pujols and has steadily rebuilt its farm system over the past several years under GM Billy Eppler. It's easy to dream on Jo Adell joining Trout and Justin Upton to form the game's best outfield and tantalizing to envision Shohei Ohtani returning fully from Tommy John surgery to make an iconic superstar pairing. Whatever happens with the club's other players, though, the Halos have certainty regarding the task at hand. The Angels and Trout are now bound together in pursuit of an elusive World Series title.
Photo courtesy of USA Today Sports Images.