March 14: The Nats have formally announced the deal, and Sipp has reported to camp. Because they already had an open 40-man spot after releasing Solis, no corresponding move was necessary to accommodate the addition of Sipp.
March 13: The Nationals have a deal in place with free agent reliever Tony Sipp, according to Jon Heyman of MLB Network (Twitter links). It's a one-year, $1.25MM contract that includes a $250K buyout on a $2.5MM mutual option, per reports from Jesse Dougherty of the Washington Post (Twitter links) and Ken Rosenthal of The Athletic (Twitter link).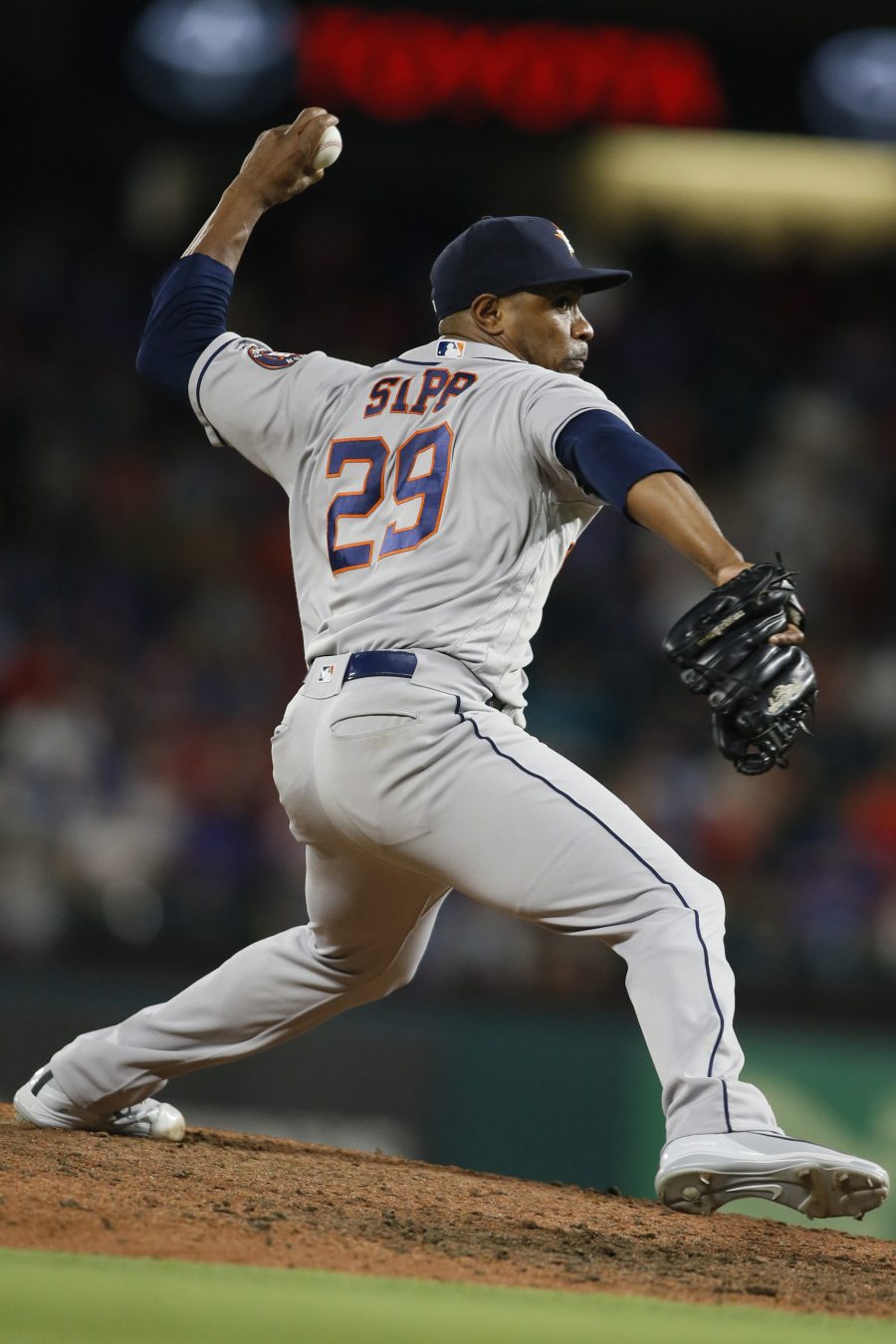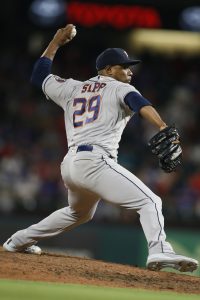 Sipp, a 35-year-old southpaw, bounced back in the results department last season after two rough campaigns in Houston. He finished 2018 with 38 2/3 innings of 1.86 ERA pitching over 54 appearances — quite an improvement over the 5.33 ERA he had maintained over his prior 81 frames. As Sipp's low innings tallies suggest, he has been used primarily as a left-on-left specialist. That also means the earned runs outcomes probably aren't the best means of measuring his usefulness on the hill.
Looking beneath the hood, Sipp has generally maintained solid K/BB numbers throughout his career. In five years in Houston, he carried 9.9 K/9 against 3.2 BB/9 and rarely strayed too far from those means. The difference between his good and bad years, more than anything else, has been his ability to limit the long ball. Sipp hit his stride in Houston when he improved upon early-career problems in that regard, then slipped when he allowed more than two dingers per nine innings in those ugly 2016-17 seasons. Last year, only a single opposing hitter left the yard against him.
Though that surely isn't sustainable — a 2.6% HR/FB rate is sure to rise — it shows that Sipp was able to adjust. He still has the same underlying stuff and ability that led the 'Stros to give him a three-year deal in the 2015-16 offseason. Last year, he maintained a 13.7% swinging-strike rate and maintained a fastball in the 92 mph range, both of which are at or above his career levels. The Statcast numbers were quite promising: hitters entering the box against Sipp maintained a meager 22.1% hard-contact rate and mustered only a .258 wOBA that actually lagged expectations (.252 xwOBA) based upon contact quality.
Sipp is likely to be deployed primarily as a southpaw specialist in D.C. He held opposing left-handed hitters to an anemic .188/.263/.294 batting line last year after finally dealing with the gopher ball infestation. Over his career, though, Sipp has actually maintained quite neutral platoon splits. Through about a thousand plate appearances each against left-handed and right-handed hitters, the former group carries a .308 wOBA and the latter a .311 mark.
It's a bit difficult to pinpoint just what allowed Sipp to regain his effectiveness. A re-aligned release point is certainly notable; perhaps it enabled deeper changes (sequencing? tunneling?) to boost the effectiveness of his repertoire. Poor competition in a stratified American League and lower-leverage usage were surely also factors, though it's fair to note that Sipp ended up with a career-best 1.24 win-probability added and was ultimately called upon to pitch in three ALCS contests.
The Nats probably aren't expecting premium results from Sipp, given the late-stage signing and meager guarantee. But it's an easy risk to take on a player who can reasonably be expected to represent an upgrade over the just-released Sammy Solis. The club avoided all but a sixth of the $850K arb deal it had in place with Solis, which accounts for about half of the new obligation. Sipp will serve as a LOOGY and middle relief option for the Washington club, boosting a bullpen depth chart that has its fair share of questions.
Photo courtesy of USA Today Sports Images.